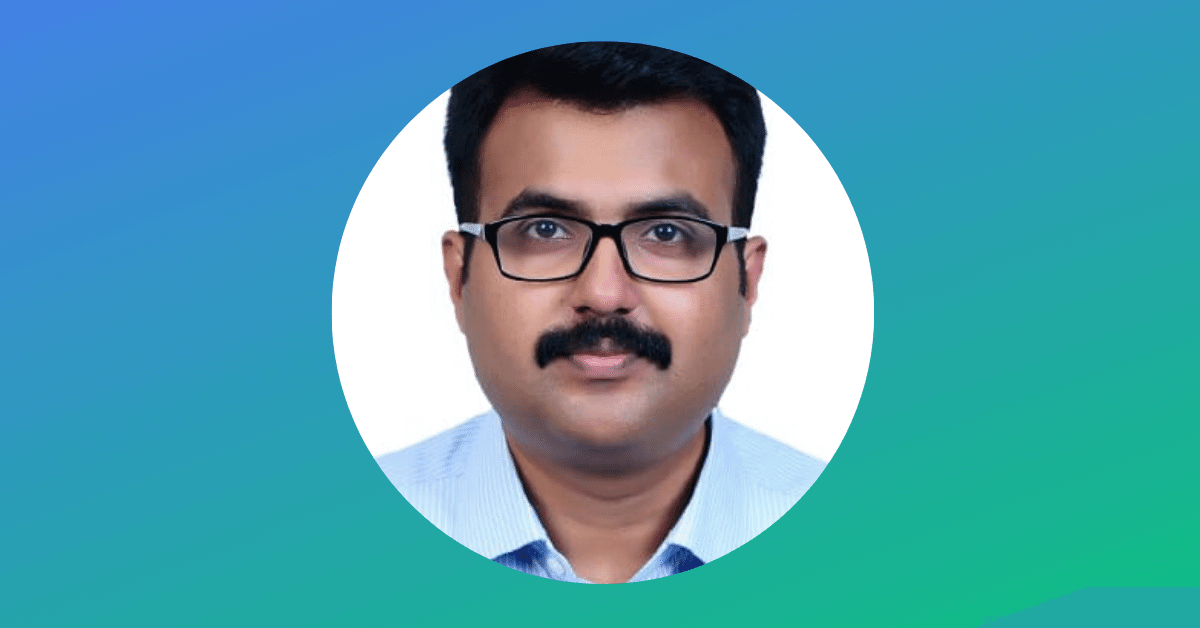 Ganesh U R is a consistent high-scorer in UPSC prelims. What is the secret of this success?
The story of Ganesh U R is the story of consistent self-improvement and hard work.
His patience, persistence and perspiration made an unbeatable combination for success.
All India Rank 39, Indian Forest Service Exam!
Ganesh secured one of the top ranks in the prestigious Indian Forest Service Examination (IFoS) 2018-19 conducted by the Union Public Service Commission (UPSC).
This was the first time he seriously approached the Indian Forest Service Exam. Even though he had cleared the Prelims stage of the Forest Service Exam twice before, he didn't attempt the Main Exam, thinking that his preparations were not adequate enough to clear the exam!
Ganesh U R: As an Online Student of ClearIAS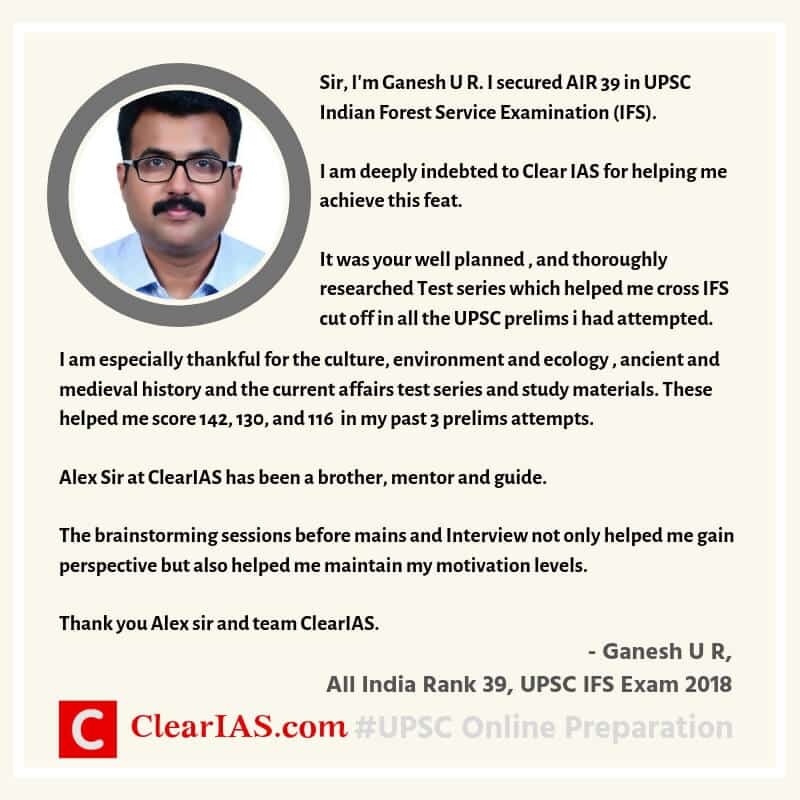 Ganesh has repeatedly enrolled for ClearIAS Prelims Online Mock Test Series – which he thinks helped him to cross the IFS cut-off in all the UPSC Prelims he had attempted.
Ganesh used to score really high in the UPSC Prelims (in 130s and 140s) – much above the UPSC Civil Services Exam cut-off – enabling him to get calls for both Civil Services Main Exam as well as Forest Service Main Exam.
Journey Started in 2014
Ganesh's passion to be in a top Government official started while he was doing B.Tech at NIT. He started preparing his optional subject, during the 3rd year of his engineering.
Despite his early focus, luck didn't favour him in his initial attempts at the UPSC Civil Services Exam.
For him, Prelims was never a tough nut to crack but Mains and Interview happened to be the real hurdles.
However, he kept on improving his performance after each attempt. In the process, he attended two UPSC Civil Services Exam Interviews.
Though he missed the final selection of UPSC Civil Services Exam by a few marks, he is now a proud officer of the Indian Forest Service (IFS) which is one of the three All India Service (AIS), IAS and IPS being the only other two.
Ganesh U R and ClearIAS
As a regular subscriber of ClearIAS Prelims Online Mock Test Series, Ganesh is especially vocal about the subject-specific exams like Culture, Environment, History etc. He is also a fan of ClearIAS online notes and study materials.
We at ClearIAS are proud to mentor a student like Ganesh. Congrats and all the very best in life and career!