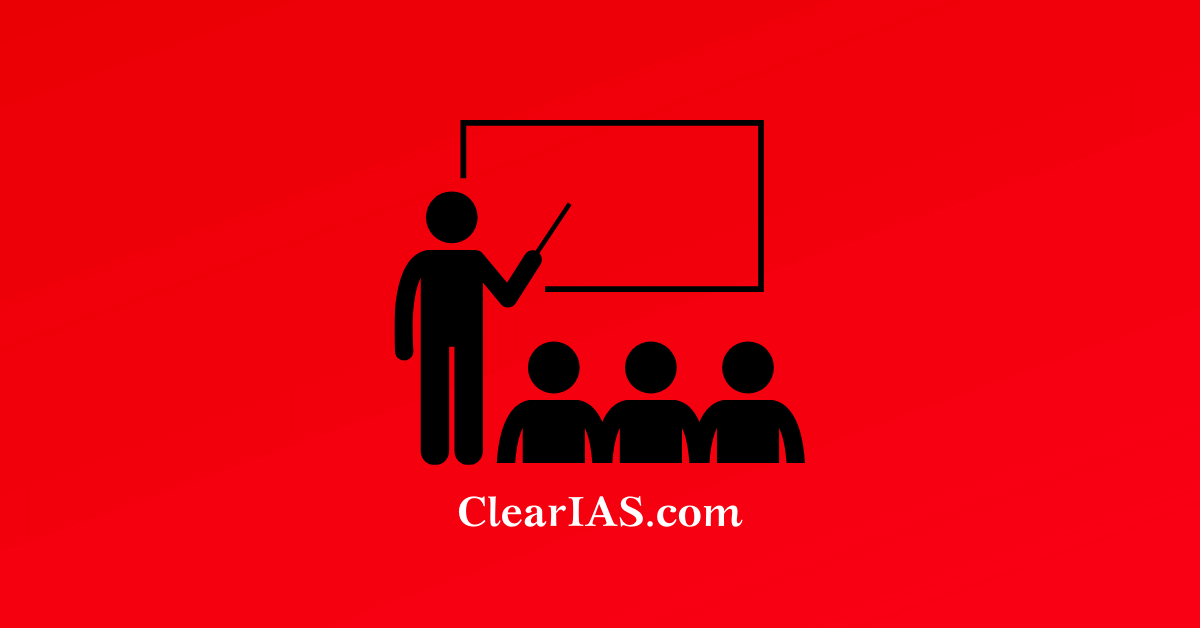 Which are the best study materials that can give you an edge in the UPSC Civil Services Exam (CSE) preparation?
You might be already knowing that it's not the quantity but the quality of study materials that matter in the UPSC CSE. IAS aspirants should think about the Return on Investment (RoI) before using any resources. This is where ClearIAS can make a difference in your life!
ClearIAS don't burden our students with too many confusing offerings. Our focus is to make things simple. We help aspirants achieve top ranks in UPSC Exam by doing smart work. And that has produced great results in the last 9 years!
Each of the ClearIAS products/services are unique. In this post, we plan to give a quick idea about some of the useful resources (free and premium) provided by ClearIAS.
1. ClearIAS Free Online Study Materials (Notes)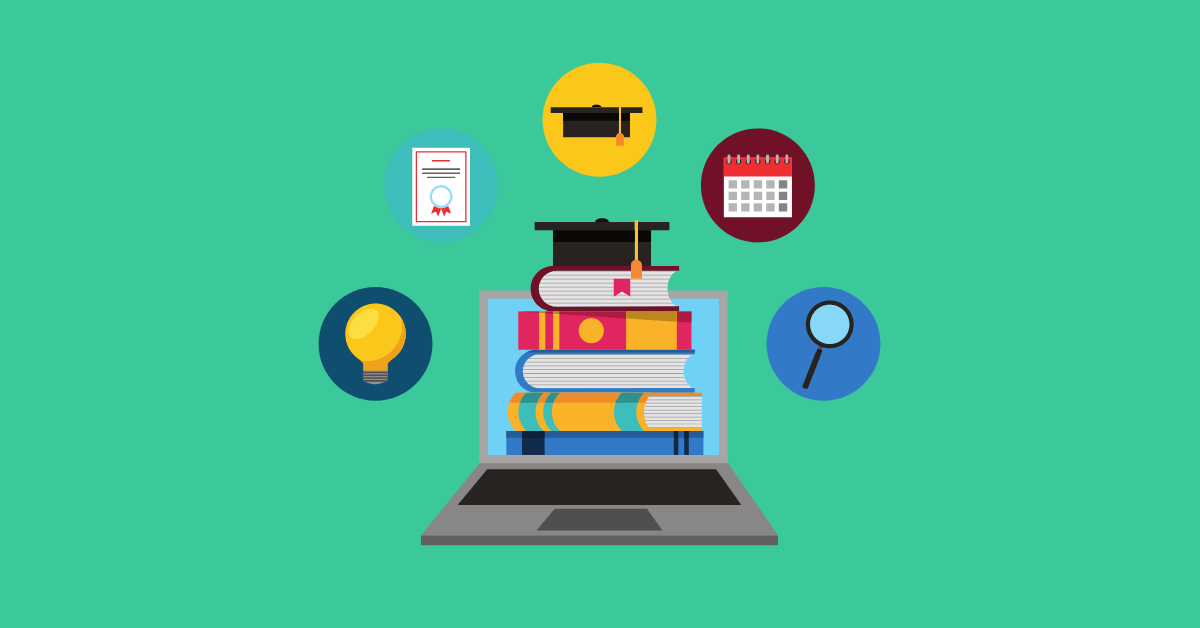 Check ClearIAS notes and understand how we help to make your learning simple, easy, and fun.
2. ClearIAS Current Affairs Capsules (CCC) – Red eBook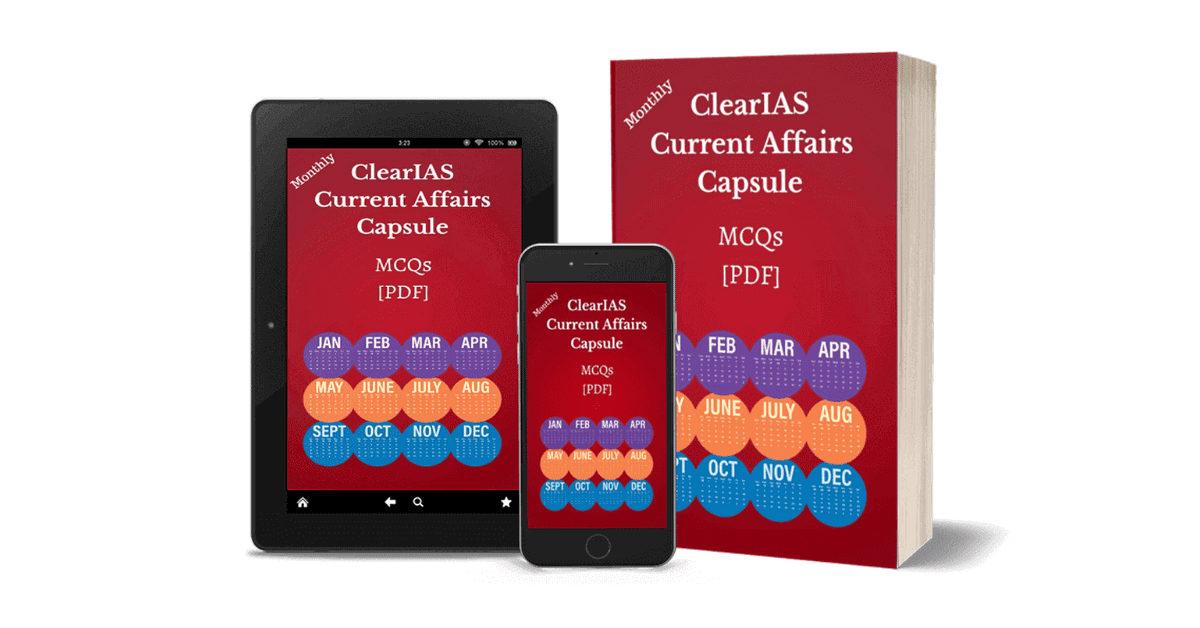 Download CCC (ebooks). Monthly Current Affairs MCQs. Free for all.
3. ClearIAS Most Probable Prelims Questions (CMPPQ) – Green eBook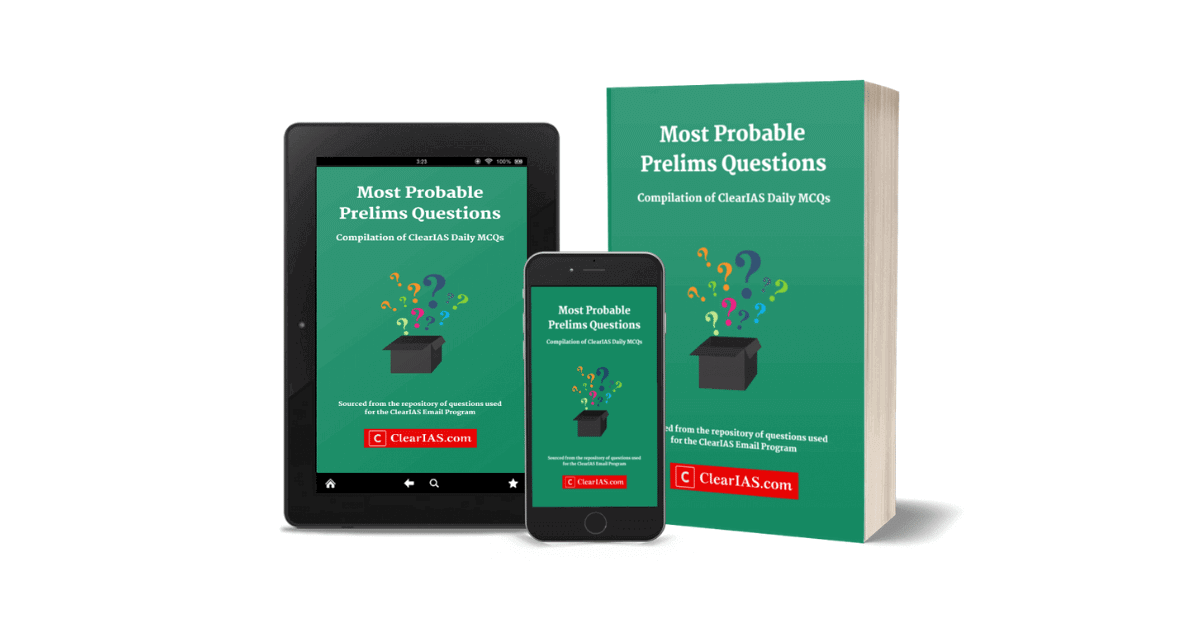 Download CMPPQ (ebooks). Free for ClearIAS Prelims Online Mock Test Series Subscribers.
4. ClearIAS UPSC Prelims Online Mock Test Series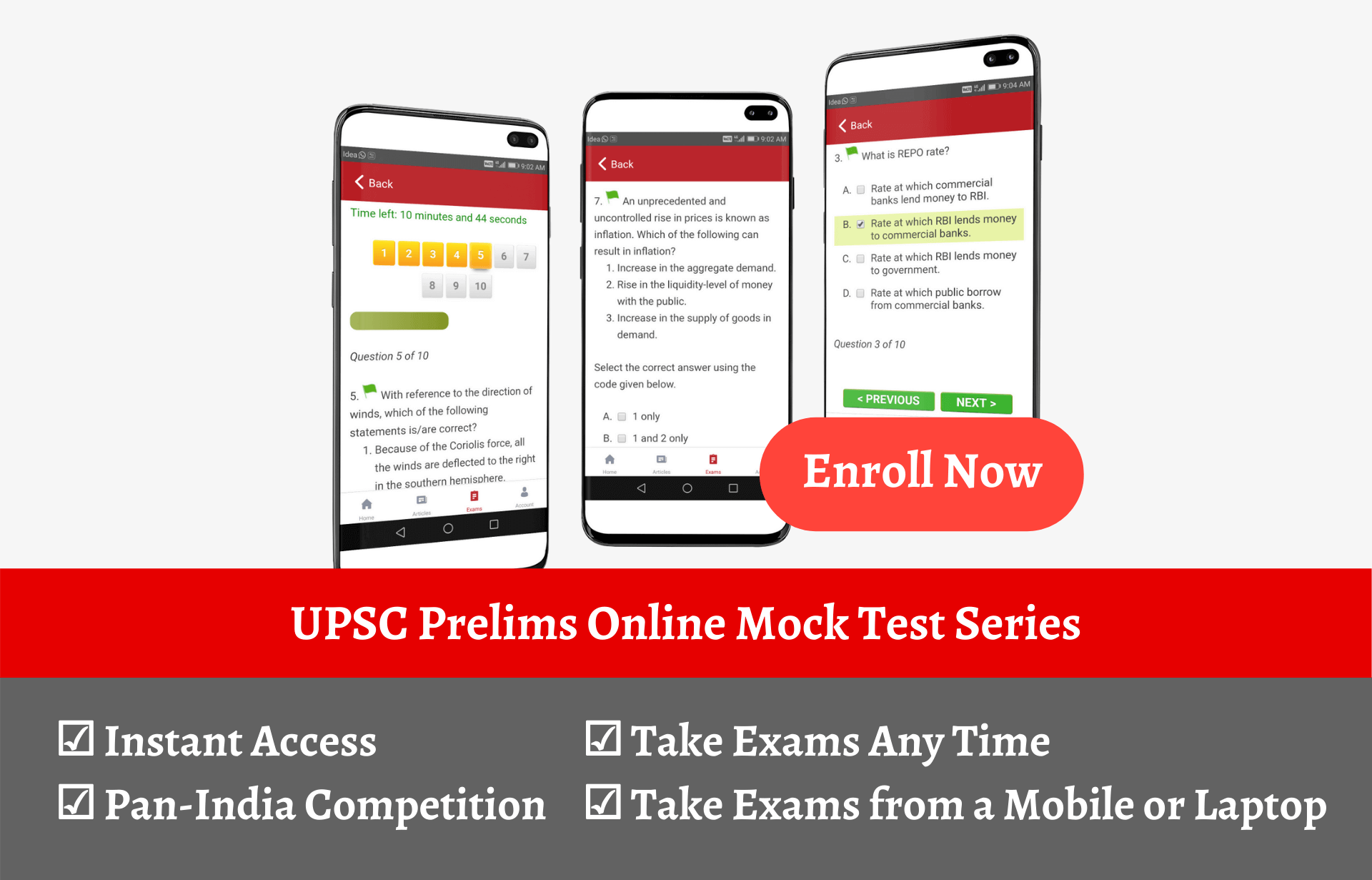 When it comes to UPSC preparation, no other strategy can beat the return provided by mock exams. Many UPSC toppers have testified that ClearIAS online mock exams played a crucial role in their success.
Are you preparing for UPSC CSE 2021? If yes, enroll in ClearIAS Prelims Test Series 2021.
Are you preparing for UPSC CSE 2022? If yes, enroll in ClearIAS Prelims Test Series 2022.
5. ClearIAS UPSC Previous Year Question Paper Re-Take Exams (with negative marking)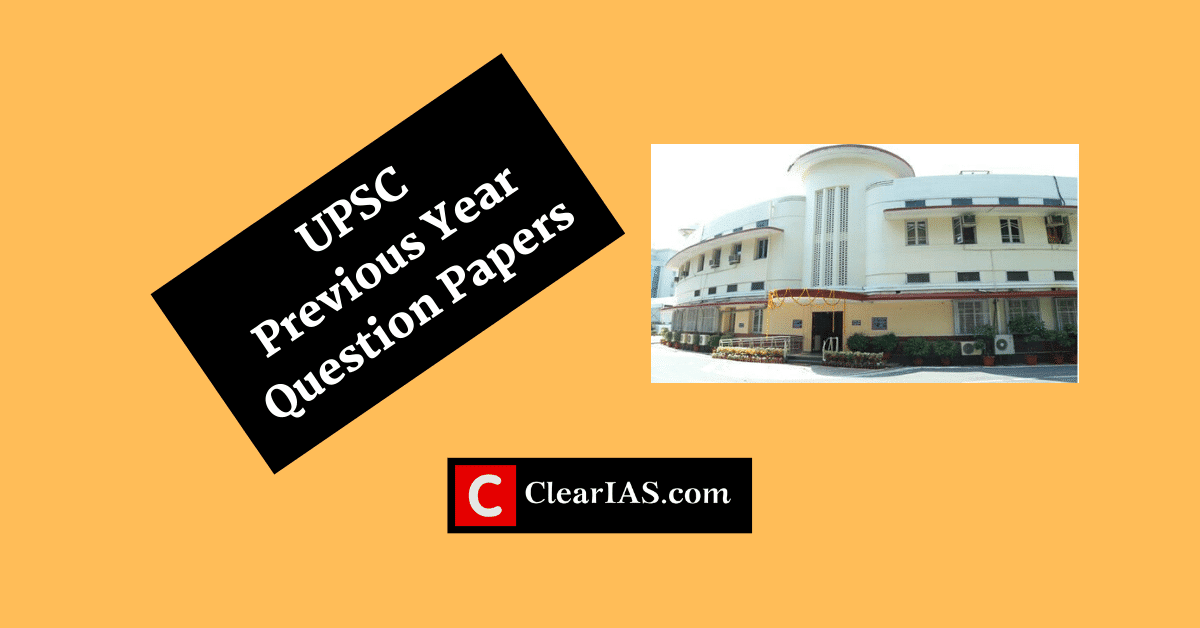 Click to practice previous year UPSC questions simulating exam atmosphere (timer and negative marking).
6. ClearIAS Intelligent Elimination Techniques (IET) Video Course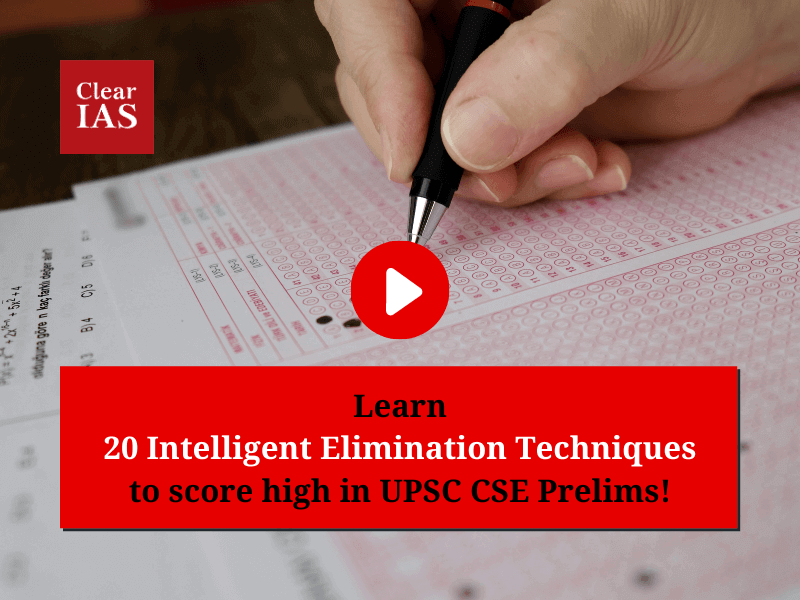 Is clearing UPSC CSE Preliminary Exam always your pain point? This 3-hour IET course can be the best game-changer for you!
Note: This course is provided for FREE for ClearIAS Prelims Online Mock Test Series subscribers.
7. ClearIAS TTT Approach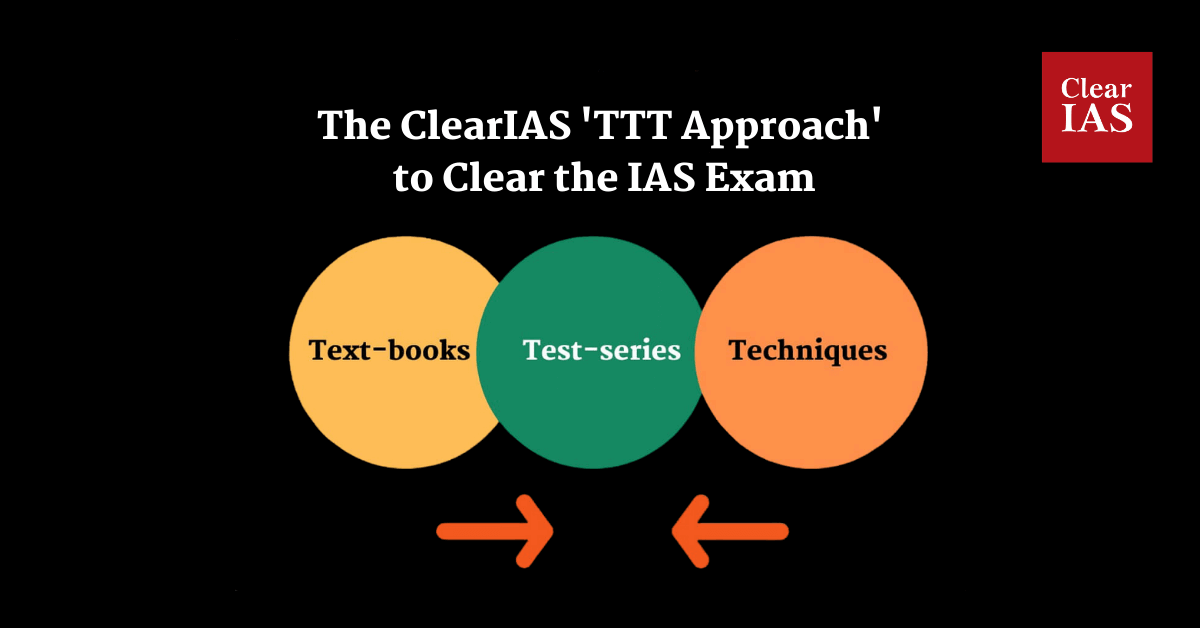 ClearIAS has conceptualised the TTT Approach to clear IAS – which includes 3 Ts (tools) – Text-books, Test Series, and Techniques. Adopt the TTT approach.
8. ClearIAS Books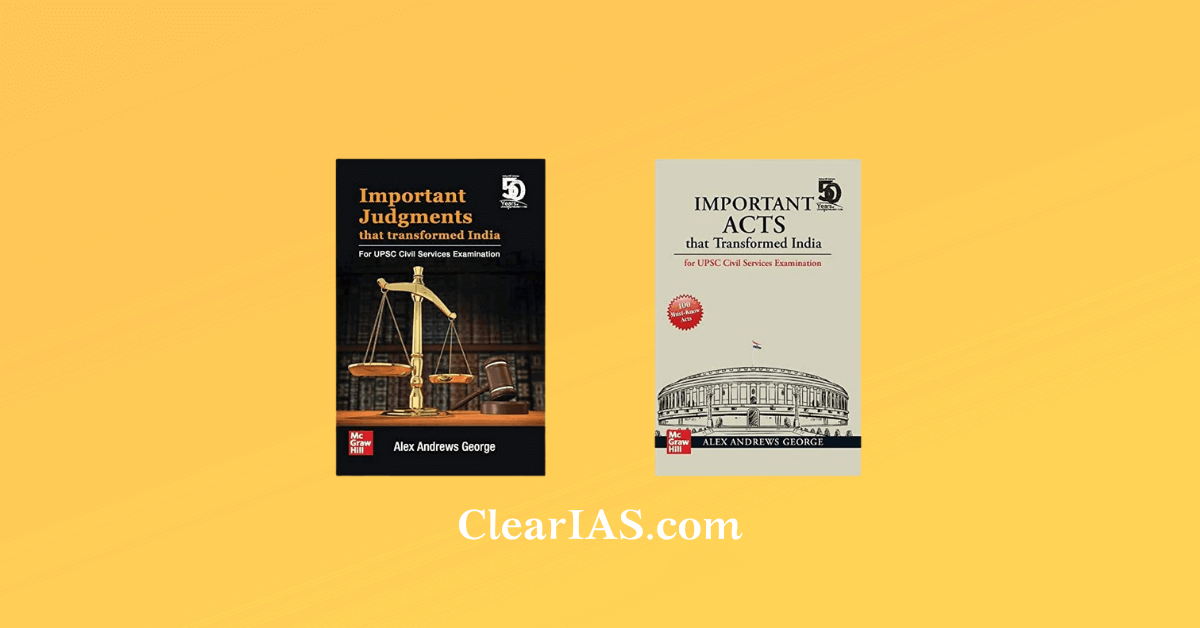 As traditional books were not enough to address the latest requirements of UPSC, we came up with new books like 'Important Judgments that transformed India' and 'Important Acts that transformed India' – which address the latest priority question areas. You can buy ClearIAS Books online from Amazon or Flipkart.
9. ClearIAS YouTube Videos
ClearIAS YouTube Videos are special. We usually discuss one topic each day – in short videos of 5-10 minutes.
Subscribe to ClearIAS YouTube Channel
.
10. ClearIAS Telegram Updates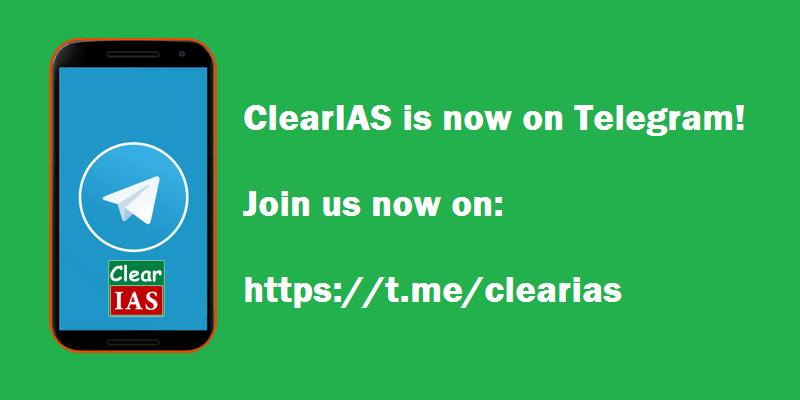 Subscribe to ClearIAS Telegram Channel to get our updates – which includes daily MCQs, guidance, exam alerts, and posts on ClearIAS.com.
11. ClearIAS Email Updates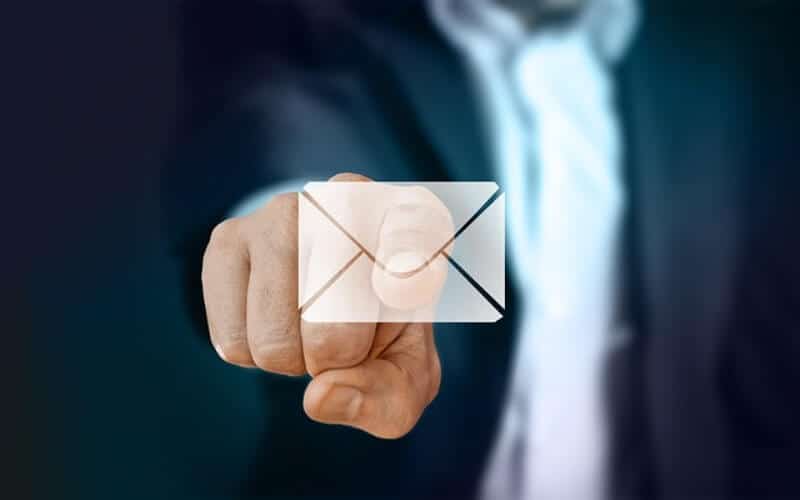 ClearIAS send 1-2 emails daily (Study-materials, tips or mock questions) to ensure that our email followers stay properly motivated and well-guided.
Subscribe to the ClearIAS email program.
12. ClearIAS Learning App
ClearIAS Learning App is for everyone who loves to learn, grow, and be successful in life. Download ClearIAS Learning App!