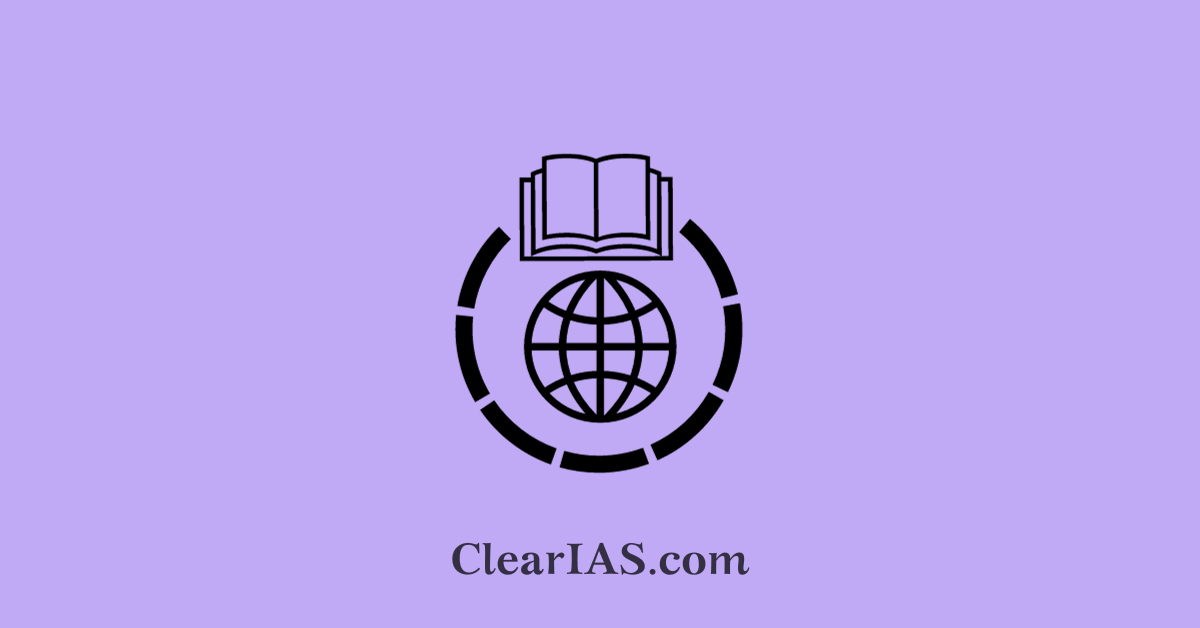 The Vienna Convention on Diplomatic Relations, 1961 is one of the most significant international treaties governing diplomatic relations. Read here to learn more about the treaty and other laws governing diplomatic relations between nations.
Amidst the diplomatic tensions between India and Canada, the Vienna Convention has been brought up multiple times in the global news.
The treaty outlines the privileges and immunities of diplomatic agents and their missions, as well as the duties of the sending and receiving states.
It establishes the framework for diplomatic immunity, the inviolability of diplomatic premises, and the conduct of diplomats.
The Vienna Convention on Diplomatic Relations (1961)
The Vienna Convention on Diplomatic Relations (VCDR) is an international treaty that was adopted on April 18, 1961, in Vienna, Austria, and entered into force on April 24, 1964.
It is considered a cornerstone of modern diplomatic law and practice. The treaty sets out the rights and responsibilities of diplomatic missions and their personnel, as well as the principles governing diplomatic relations between states.
The Vienna Convention aims to codify and clarify the rules and customs of diplomatic law. It provides a comprehensive framework for diplomatic relations to ensure the smooth conduct of diplomacy and the protection of diplomatic agents and missions.
The convention applies to diplomatic missions, which include embassies and legations, as well as to diplomatic agents, such as ambassadors, chargés d'affaires, and other accredited representatives of a sending state in a receiving state.
Some features of the convention are:
Inviolability: One of the core principles of the VCDR is the inviolability of diplomatic agents and missions. This means that diplomatic agents and their premises are immune from the jurisdiction of the host state. The receiving state must protect the premises and agents against intrusion, search, and arrest.
Diplomatic Immunity: Diplomatic agents enjoy various forms of immunity, including personal inviolability, exemption from taxes, and immunity from civil and criminal jurisdiction. This immunity facilitates their role in representing their home country and conducting diplomatic business.
Freedom of Communication: Diplomatic agents have the right to communicate freely with their government. The VCDR ensures that diplomatic bags, documents, and communications are protected and not to be opened or detained.
Non-Interference in Internal Affairs: The Vienna Convention explicitly states that diplomatic agents must not interfere in the internal affairs of the host state. They are expected to conduct their diplomatic activities in a manner consistent with the laws and regulations of the receiving state.
Duty to Respect Laws and Regulations: Diplomatic agents are obligated to respect the laws and regulations of the host state. They must not abuse their privileges and immunities.
Termination of Diplomatic Relations: The convention outlines the procedures for the termination of diplomatic relations between states, including the withdrawal of a diplomatic agent and the closure of a diplomatic mission.
Consular Relations: The Vienna Convention on Consular Relations, adopted in 1963, complements the VCDR by establishing rules for consular relations between states. While the VCDR primarily deals with diplomatic missions, the Convention on Consular Relations focuses on consular missions and officers.
Optional Protocols: The VCDR has optional protocols, which include additional provisions and reservations. States may choose to adopt these protocols to modify certain aspects of the convention to meet their specific needs.
Which other laws govern international diplomatic relations?
Vienna Convention on Consular Relations (1963): Similar to the Vienna Convention on Diplomatic Relations, this treaty governs the establishment and conduct of consular relations between states. It outlines the rights and duties of consular officers and the consular premises' inviolability.
Customary International Law: Customary international law consists of long-standing practices and norms accepted by states. It plays a crucial role in diplomatic relations, as some diplomatic practices have developed over centuries and are considered customary.
Bilateral and Multilateral Agreements: Many countries establish diplomatic relations through bilateral agreements, outlining the specifics of their diplomatic ties. Multilateral agreements, such as the United Nations Charter, can also influence diplomatic relations.
State Sovereignty: The principle of state sovereignty is a foundational concept in international relations. It asserts that each state has the right to conduct its affairs without external interference. This principle is central to diplomatic relations.
Recognition of States: The recognition of a state's sovereignty and territorial integrity is a critical aspect of diplomatic relations. States formally recognize each other, indicating their willingness to engage in diplomatic relations.
Customary Courtesy: Diplomatic relations are also guided by the principles of good faith and customary courtesy. States are expected to engage with each other respectfully and cooperatively.
International Organizations: Various international organizations, such as the United Nations and regional organizations, play roles in facilitating diplomatic relations, especially in conflict resolution and peacekeeping efforts.
Treaties and Conventions: International treaties and conventions, such as those related to human rights, environmental protection, and trade, can influence diplomatic relations. States may engage in diplomatic efforts to negotiate, implement, and comply with these agreements.
Diplomatic Protocols: Specific protocols and guidelines govern diplomatic practices, including the presentation of credentials, the exchange of diplomats, and diplomatic ceremonies. These are often rooted in tradition and international norms.
What is diplomatic immunity?
Diplomatic immunity is a set of privileges and immunities granted to diplomats and foreign diplomatic personnel who are stationed in a foreign country as part of their diplomatic missions.
It is a fundamental principle of international law and diplomatic practice. The main purpose of diplomatic immunity is to facilitate the conduct of international relations and ensure the safety and security of diplomats.
Exemption from Criminal Jurisdiction: Diplomats are immune from the criminal jurisdiction of the host country. They cannot be arrested, detained, or prosecuted for any crime, regardless of its nature, while they are serving in their diplomatic capacity. This immunity extends to their family members and diplomatic staff.
Exemption from Civil Jurisdiction: Diplomats also enjoy immunity from the civil jurisdiction of the host country. They cannot be sued in host country courts for civil matters, such as contractual disputes or property disputes.
Inviolability of Diplomatic Premises: The embassy or diplomatic mission itself is considered inviolable. Host country authorities cannot enter these premises without the permission of the sending state. This ensures that diplomatic correspondence and property remain secure.
Protection of Personal Inviolability: Diplomats and their families are protected from any form of harassment, including personal searches and taxation. They are also exempt from customs duties and immigration controls.
Duty to Respect Local Laws: While diplomats enjoy immunity from the host country's laws, they must respect and adhere to the laws and regulations of the host country. This includes respecting traffic rules and local customs.
Termination of Diplomatic Immunity: Diplomatic immunity can be waived by the sending state, and it may also be terminated under certain conditions, such as if a diplomat engages in criminal activities that are deemed particularly serious by the host country.
Consular Immunity: Consular officers, who handle issues related to visas, passports, and services for their country's citizens in the host country, also enjoy a level of immunity. However, this immunity is typically not as extensive as that granted to diplomatic personnel.
Conclusion
The Vienna Convention on Diplomatic Relations has been ratified by a large majority of countries and is recognized as customary international law.
It has greatly contributed to the orderly conduct of international diplomacy, the prevention of diplomatic disputes, and the promotion of peaceful relations between states.
The Vienna Conventions on Diplomatic and Consular Relations provide a comprehensive framework for diplomatic conduct, but diplomacy also relies on state practice, customary international law, and evolving global norms.
Related articles:
-Article by Swathi Satish