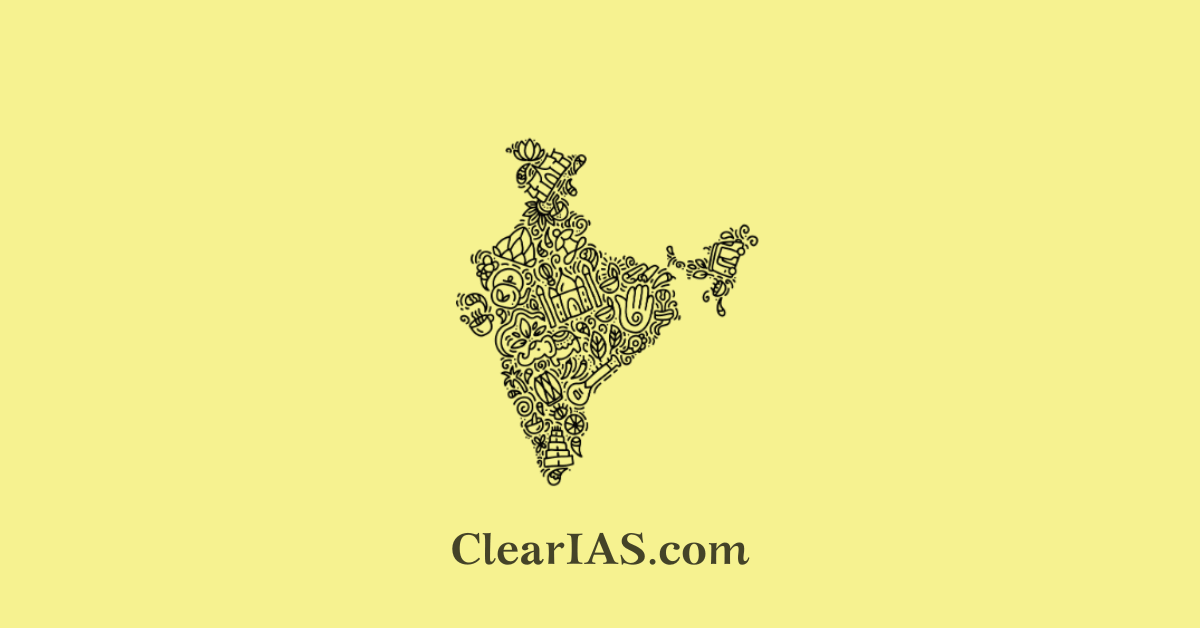 India's soft power and cultural diplomacy can influence geopolitics. It is internationally recognized that one of India's significant global contributions has been the exercise of its soft power, drawing on its ancient cultural and civilizational roots. What is soft power? How is it linked with cultural diplomacy? Read here to understand better.
India possesses a significant amount of soft power, which is the ability to influence others through attraction and persuasion rather than coercion or force.
India's soft power is primarily derived from its rich cultural heritage, diverse traditions, ancient history, and contributions to art, literature, music, cinema, yoga, spirituality, and cuisine.
This soft power has enabled India to engage in cultural diplomacy, which involves the use of cultural assets to build bridges, foster understanding, and enhance its international image and influence.
India's soft power and cultural diplomacy
The Ministry of External Affairs (MEA) defines soft power as the ability to influence others through appeal and attraction, using non-coercive means. These include cultural heritage evident in arts, dances, literature, cuisine, yoga, traditional medicine, etc.
Cultural bonding can be one of the ways to prevent conflict and promote peace.
The pursuit of cultural diplomacy and soft power in India is underpinned by MEA's institutional structure, the Indian Council for Cultural Relations (ICCR) which was established in 1950 to revive and strengthen India's cultural relations with the rest of the world.
This reorientation of our foreign policy was indeed timely and intrinsic to a successful foreign policy initiative, not just in our neighborhood but also with our strategic partners and new dialogue partners in Africa and Latin America.
Indian spirituality has had a global presence for centuries.
One of its important manifestations in today's world is the large number of Yoga centers spread across the world.
In 2014, the UN General Assembly recognized the 21st of June as the International Day of Yoga. It has been commemorated on that day across the world since 21st June 2015.
Cultural diplomacy and soft power are important instruments in regional and international cooperation and are of particular relevance in our region i.e., South Asia.
Culture and cultural diplomacy have emerged as the force to connect, build bilateral relations, and heal the raptures created by history and politics.
Soft power
The international impact of India's soft power was felt long before the term found its place in popular parlance in the 21st century. Indian arts, culture, and spiritualism have attracted people from all around the world for centuries.
'Vasudhaiva Kutumbakam' was among the first precursors of Global Citizenship as it is understood today, the concept that all individuals are collectively responsible towards each other and their shared future. It forms the basis of UNESCO's ongoing dialogue between cultures, religions, and civilizations.
The five pillars of this soft power, used in a strategic sense are:
Samman (dignity)
Samvaad (dialogue)
Samriddhi (shared prosperity)
Suruksha (regional and global security)
Sanskriti evam Sabhayata (Cultural and civilizational links).
These are interlinked with India's broader political and economic goals of the country.
India's soft power as represented through the vibrant cultural and civilizational heritage and through the Diaspora spread worldwide, serves as a powerful reminder that India's values of secularism, inclusiveness, and cross-fertilization of cultures.
Other elements of India's soft power include Indian classical dance in various forms which enjoys a high degree of worldwide acclaim and appreciation.
The global popularity of Bollywood films is another instance of the strength of India's soft power not to mention Indian cuisine.
Today, the UK defines its national food as 'Chicken Tikka Masala'.
Religious tourism is another way to spread this soft power across India's borders, including through the 'Buddhist Circuit'.
Another important element of soft power is India's tangible and intangible cultural heritage.
Intangible heritage includes traditions or living expressions inherited from our ancestors and passed on to our descendants, such as oral traditions, performing arts, religious and cultural festivals, and traditional crafts.
Cultural diplomacy
India's cultural heritage is one of the oldest and most diverse in the world. Its ancient civilizations, historical landmarks, and UNESCO World Heritage Sites, such as the Taj Mahal, symbolize the country's rich history and allure tourists from around the globe.
Cultural diplomacy is therefore an important dimension of a country's soft power.
India actively employs cultural diplomacy to strengthen diplomatic relations with other nations.
It hosts cultural festivals, film festivals, and art exhibitions to showcase its cultural diversity and foster people-to-people connections.
Major aspects of India's soft power and cultural diplomacy
Yoga and Meditation: India's contribution to yoga and meditation practices has gained global popularity. Yoga is now practiced by millions worldwide, and International Yoga Day celebrated on June 21st, is an example of India's cultural diplomacy through promoting wellness and mindfulness.
Bollywood and Cinema: Indian cinema, particularly Bollywood, has a massive international following. Indian films have been successful in reaching audiences in various countries, contributing to cross-cultural exchanges and increasing India's soft power reach.
Literature and Art: India has a long literary tradition, with works by renowned authors like Rabindranath Tagore and R.K. Narayan gaining international recognition. Indian art forms, such as classical dances, have also captivated global audiences.
Cuisine: Indian cuisine, known for its rich flavors and diverse regional dishes, has become increasingly popular worldwide, with Indian restaurants present in many countries.
Indian Council for Cultural Relations (ICCR): The ICCR, under the Ministry of External Affairs, plays a significant role in promoting India's soft power and cultural diplomacy. It organizes cultural exchanges, scholarships, and performances by Indian artists abroad.
Education and Language: The popularity of Indian institutions like the Indian Institutes of Technology (IITs) and Indian Institutes of Management (IIMs) has led to an increase in foreign students seeking education in India. Additionally, the widespread use of English as a global language has further enhanced India's soft power.
Diaspora Influence: India's diaspora, spread across the world, acts as cultural ambassadors, promoting Indian culture and values in their adopted countries.
Digital Media: India's growing influence in the digital media space, including social media and entertainment platforms, has enabled the dissemination of its culture and ideas on a global scale.
Limitations to India's soft power
The Ministry of External Affairs (MEA) defines soft power as the ability to influence others through appeal and attraction, using non-coercive means.
The MEA has noted four limitations that inhibit India's soft power and cultural diplomacy.  These are:
inadequate financing
lack of coordination among various institutions
shortage of skilled manpower,
lack of clarity on the mandate of the Indian Council for Cultural Relations (ICCR).
A Standing Committee on External Affairs submitted its report on 'India's Soft Power and Cultural Diplomacy: Prospects and Limitations' in 2022.
Key observations and recommendations of the Committee include:
The Committee observed the need for a complete remodeling of the structure, mandate, and functioning of the ICCR to better project Indian culture.
The Committee recommended the constitution of a Coordination Committee under the monitoring of the MEA to ensure better coordination between ministries/departments responsible for India's soft power and cultural diplomacy.
There was a recommendation for the formation of a working group between the MEA and the Ministry of Culture to coordinate and plan cultural diplomatic activities.
It recommended collaboration between the Ministry of AYUSH and the MEA to constitute a Yoga Certification Board. The Board would certify Indian yogic practices and therapies.
The Committee recommended formulating a mechanism to proactively interact with the Indian diaspora in the Indian Missions/Post abroad.
It observed the need to increase tourism offices abroad and the adoption of a country-specific approach to tourism promotion.
Conclusion
India's soft power and cultural diplomacy have contributed to enhancing its global image and attracting international cooperation, investment, and partnerships.
As the world becomes more interconnected, India's soft power assets continue to play a vital role in shaping its relations with other nations and contributing to the global cultural landscape.
-Article by Swathi Satish