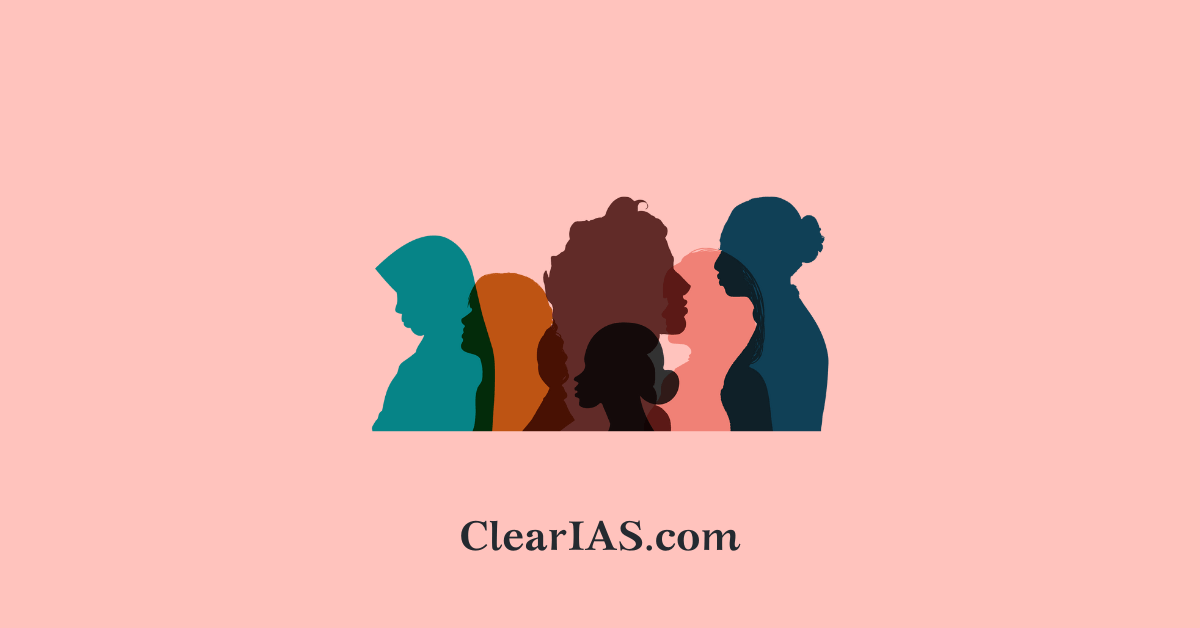 November 25 is celebrated as the International Day for the Elimination of Violence against Women.
"A distortion has crept in our conduct and we at times insult women. Can we take a pledge to get rid of this from our behavior and values? It is important that in speech and conduct we do nothing that lowers the dignity of women."- Prime Minister Narendra Modi
Violence Against Women
Due to the silence, stigma, and shame surrounding it, violence against women and girls (VAWG) is one of the most pervasive, ongoing, and severe human rights violations in our society today. As a result, the Indian government committed to ending all forms of violence against women.
UN General Assembly in 1993, defines violence against women as "any act of gender-based violence that results in, or is likely to result in, physical, sexual or psychological harm or suffering to women, including threats of such acts, coercion or arbitrary deprivation of liberty, whether occurring in public or in private life."
Violence against women continues to be an obstacle to achieving equality, development, and peace as well as to the fulfillment of women's and girls' human rights. Overall, ending violence against women and girls is essential to achieving the Sustainable Development Goals (SDGs), which promise to "leave no one behind."
Key Findings
As per an estimate published by WHO, globally about 1 in 3 (30%) of women globally have witnessed either physical or sexual intimate partner violence or non-partner sexual violence in their lifetime.
Violence can have a negative impact on a woman's physical, emotional, sexual, and reproductive health and, in some circumstances, may raise her chance of contracting HIV.
Globally as many as 38% of all murders of women are committed by intimate partners.
In respect of India
According to the most recent data from the National Crime Records Bureau (NCRB), in comparison to prior years, there has been a 15.3% increase in crime against women in 2021.
Most of the cases of violence come from "Cruelty by husband or his relatives'' (31.8 percent) which is followed by "Assault on women with intent to outrage her modesty" (20.8 percent), kidnapping and abduction (17.6 percent), and rape (7.4 percent).
Assam topped states in terms of the rate of crime against women in 2021 (168.3 percent) and is followed by Odisha, Haryana, Telangana, and Rajasthan.
Uttar Pradesh is the top state in terms of the actual number of cases, with 56,083 instances reported in 2021. Rajasthan, Maharashtra, West Bengal, and Odisha are the other states with the highest number of crimes against women reported.
Among Union Territories, Delhi had the highest rate of crime against women in 2021 at 147.6 percent and also topped in absolute numbers of cases registered.
Constitutional Provisions for the Protection of Women in India
The Constitution of India contains several provisions for the protection of women:
Fundamental Rights:
The State shall not deny to any person equality before the law or the equal protection of the laws within the territory of India.
There shall be equality of opportunity for all citizens in matters relating to employment or appointment to any office under the State.
The State shall not discriminate against any citizen on grounds only of religion, race, caste, sex, place of birth, or any of them.
Directive Principles of State Policy:
The State shall direct its policy towards securing to all citizens men and women, equally, the right to means of livelihood, and shall strive to ensure equal pay for equal work.
The State is also directed to make provisions for ensuring just and humane conditions of work and maternity relief.
Fundamental Duty:
Above all, the Constitution imposes a Fundamental Duty on every citizen to renounce practices derogatory to the dignity of women.
Types of Violence
Violence against women occurs throughout their life cycle, even before birth, infancy, childhood, adolescence, adulthood to old age.
Domestic Violence
Domestic violence is also known by the terms domestic abuse or intimate partner violence. It is a pattern of behavior intended to acquire or maintain power and control over an intimate partner.
It includes any verbal, nonverbal, physical, sexual, emotional, financial, and psychological acts or threats of acts that have an impact on another person.
It is one of the most prevalent types of violence against women globally.
Femicide
Femicide, which can be defined more generally to cover all murders of women or girls, refers to the deliberate killing of women for the sole reason that they are women.
Honor killing
The murdering of a family member typically a woman or girl for the alleged reason that the victim has brought the family dishonor or humiliation is known as "honor killing." These murders frequently revolve around sexual purity and supposed transgressions on the part of female family members.
Cybercrime/Online Violence
Any act of violence against a woman that is committed, assisted, or made worse by the use of information and communication technology (mobile phones, the Internet, social media, computer games, text messaging, email, etc.) against her simply because she is a woman is referred to as online or cyber violence against women.
Sexual violence
Sexual violence refers to any sexual act carried out against the will of the other person, either when the other person refuses to consent or when consent is impossible due to the other side's age, mental condition, or level of intoxication or drug consumption.
Sexual violence can include the following.
Sexual harassment: Non-consensual physical contact, such as grabbing, pinching, slapping, or rubbing against another person in a sexual manner, is included in sexual harassment. Catcalls, sexual remarks regarding a person's physique or looks, requests for sexual favors, stalking, and exposing one's sex organs are examples of non-physical expressions that fall under this category.
Rape: Any non-consensual oral, vaginal, or anal penetration of another person with a part of the body or object is considered a form of rape.
Rajasthan recorded the highest rate of rape in 2021 at 16.4 percent.
Rape culture: The societal setting known as "rape culture" promotes the acceptance and justification of sexual violence. It has patriarchal roots and is perpetuated by continuing gender biases and inequality against women.
Human Trafficking
The acquisition and exploitation of persons through coercion, fraud, force, or deception comprise human trafficking. Millions of women and girls around the world are caught up in this horrible crime, many of whom are sexually exploited.
Female genital mutilation
The term "female genital mutilation" (FGM) refers to practices that purposefully damage or modify the female genital organs for non-medical reasons. It was first classified as violence in 1997 via a joint statement issued by WHO, UNICEF, and UNFPA.
Child marriage
Child marriage refers to any marriage where one or both of the spouses are below the age of 18. Child Marriage is a violation of the Universal Declaration of Human Rights, which states that "marriage shall be entered into only with the free and full consent of the intending spouses."
Consequences
The consequences of violence against women are:
Health Consequences
Sexual and intimate partner violence can have substantial short- and long-term effects on a woman's physical, emotional, sexual, and reproductive health.   For women, their families, and societies as a whole, this violence has significant social and financial consequences.
Impact on Child
A variety of behavioral and emotional disorders may affect children who are raised in violence-prone families. These have been linked to later violence, both perpetrating it and experiencing it.
Social and Economic Cost
Sexual and intimate relationship violence has significant social and financial repercussions that propagate across society. Women may experience loneliness, be unable to work, lose earnings, miss out on routine activities, and have a restricted capacity to care for themselves and their children.
Solutions/ Way Forward
International agreements such as the Convention on the Elimination of All Forms of Discrimination against Women and the 1993 UN Declaration on the Elimination of Violence against Women.
Advocate, and support, women and girls' access to quality, multi-sectoral services essential for their safety, protection, and recovery,
Multi-sectoral approach and partnership with governments, UN agencies, civil society organizations, and other institutions to find ways to prevent violence against women and girls.
Focusing on early education, and respectful relationships. Prevention is still the most cost-effective, long-term way to stop the violence.
Enhanced data collection to provide a better understanding of the nature, magnitude, and consequences of violence against women and girls.
Article Written By: Priti Raj