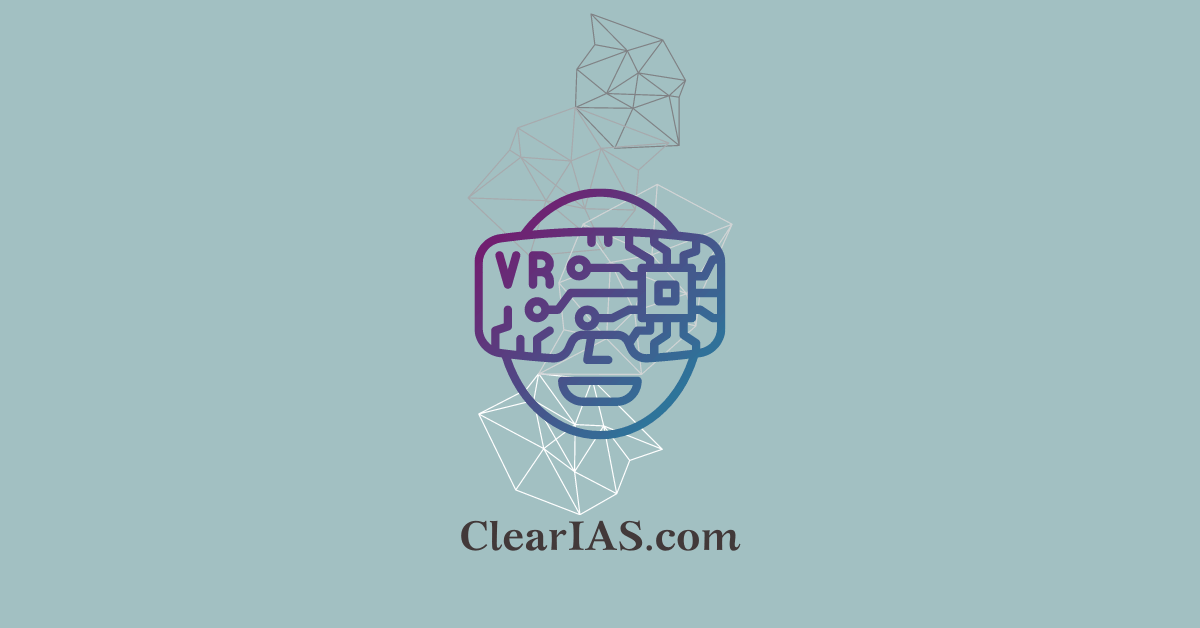 What do you understand by virtual reality? What are the advantages and disadvantages of virtual reality?Read further to know more.
We are living in a digital era. Nearly every aspect of our lives is impacted by technology on a daily basis, from how we communicate to how businesses are managed.
The effects of digitization may also be seen in the sphere of education, where they have had a significant impact on how education is provided and consumed.
Definition of Virtual Reality
A three-dimensional, computer-generated environment that can be examined and interacted with by a human is referred to as virtual reality. This person gets immersed in or becomes a part of the virtual world, and while there, they have the ability to manipulate objects or carry out a series of actions.
In short, a simulated 3D environment called virtual reality allows users to explore and interact with a virtual environment in a way that simulates reality as it is experienced by the users' senses.
Applications
There are a wide variety of applications for virtual reality that include:
Architecture
Sport
Medicine
The Arts
Entertainment
Advantages of Virtual Reality
Virtual reality is often associated with gaming because the industry has been at the forefront of the VR effort. Even so, there has been a growing interest in the potential of VR across a number of other areas:
Training Programmes: VR makes it feasible to train staff members in a safe, effective, and economical manner. People in high-risk or highly specialized occupations, such as firefighters, EMTs, police officers, soldiers, surgeons, or other medical staff, can particularly benefit from it.
Educational Advancement: VR provides educational institutions with innovative teaching and learning techniques. While retaining their interest in the subject matter, it can give students close access to settings that are generally inaccessible. For instance, a history teacher could utilize virtual reality to take students back in time to ancient India or China.
Healthcare Facility Enhancement: Virtual Reality has the ability to help people working in the healthcare sector, such as patients, practitioners, and researchers. VR, for instance, has the potential to cure conditions like anorexia, anxiety, or post-traumatic stress disorder (PTSD). On the other side, medical professionals might be able to use VR to communicate diagnoses or available treatments to patients. People with certain physical limitations may potentially benefit from VR.
Entertainment Business:  Although VR has already had an impact on gaming, it also holds the potential to completely change the film and television industries by giving viewers an immersive experience that immerses them in the action. Virtual reality (VR) has the potential to create a whole business dedicated to tourism, allowing people to visit locations they might never be able to visit in person.
Retail Sector:  Although VR has already had considerable success in the retail sector, there is still much room for growth. Customers will be able to try on clothes, design their houses, experiment with hairstyles, test eyeglasses, and generally make better selections of goods and services with the help of the appropriate apps.
Real Estate Industry:  Virtual Reality has many advantages for the real estate industry. For instance, building experts can virtually tour HVAC systems, homeowners can see what their remodels will look like, and architects can display precise drawings in 3D.
Also read: Extended Reality
Disadvantages of Virtual Reality
The disadvantages of virtual reality are:
Expensive Implementation: Virtual reality implementation is a costly process. Virtual reality requires expensive equipment and technology, therefore only a select few could afford it. Therefore, the initial installation of this kind of equipment is expensive.
Only Develop Technical skills Without Real Interaction: VR experiences are based on pre-recorded environments; as a result, interaction with an instructor is not possible, even when technical skill is obtained. As a result, the learner's uncertainties persist until any other knowledgeable individual shares their knowledge of the subject.
Complex Technology: Virtual reality technology must be studied in order to acquire abilities, and because it is difficult for everyone to grasp how to use it, training is necessary in order to learn the complex technology.
Addiction to Virtual Reality: Teenagers and a few adults have frequently been observed developing a virtual reality addiction and experiencing physiological side effects. Addiction thus causes a variety of problems, and youths will also neglect their regular work in favor of playing video games all the time.
Impact on Human Body: Many people who use virtual reality have physical concerns such as eye strain, vertigo, and nausea. This is due to the illusion created by VR.
Cutoff from the Real World: People who become dependent on virtual reality don't want to interact with the actual world. They no longer want to interact with the real world because the virtual world has become their actual world.
Psychological Damages:  It is advised that people avoid using virtual reality for extended periods of time since, when they become addicted to it, they also suffer psychological effects.
Also read: Augmented Reality
CAVE
Indian Institute of Technology Madras has launched the country's first Consortium for Virtual Reality called 'Consortium for VR/AR/MR Engineering Mission in India' (CAVE).
This consortium's major goal is to give its members the capabilities they need to jointly develop new cutting-edge technologies and applications in VR, Augmented Reality, Mixed Reality (XR), and Haptics. Their research collaboration would be undertaken with industrial sponsors and participants from industry, academia, and Government.
ANIC-ARISE
ISRO along with Atal Innovation Mission (AIM), and NITI Aayog jointly launched the ANIC-ARISE-1.0 program which aims to seek, select, support, and develop technology-based innovations that solve sectoral challenges of national importance.
ANIC-ARISE-1.0 has the following three space sector challenges to get project proposals from start-ups:
Geospatial information
Propulsion
Robotics/ Augmented Reality/Virtual Reality
ANIC-ARISE-2.0 has been launched with four space sector challenges:
GIS solutions
Propulsion
Navigation
AI/ML modeling for space applications
MeitY Startup Hub (MSH)
MeitY Startup Hub (MSH) is an initiative of the Ministry of Electronics & Information Technology (MeitY) and Meta. They announced the launch of an accelerator program to support and accelerate XR technology startups across India.
This initiative, XR Startup Program focuses on skilling and building technological capabilities for the metaverse, and will help shape the ecosystem for these emerging technologies, including Augmented Reality (AR) and Virtual Reality (VR) in the country.
Conclusion
Virtual reality is the solution for situations where it would be risky, expensive, or impractical to carry out a task in the actual world. Virtual reality enables us to take theoretical risks in order to gain experience in the real world, whether we're training fighter pilots or doctors for medical purposes.
VR is expected to have more serious applications, like those for education and productivity, as the technology's price drops and adoption rates rise. The way we interact with our digital technology could be significantly changed by VR and related augmented reality.
Article Written By: Priti Raj