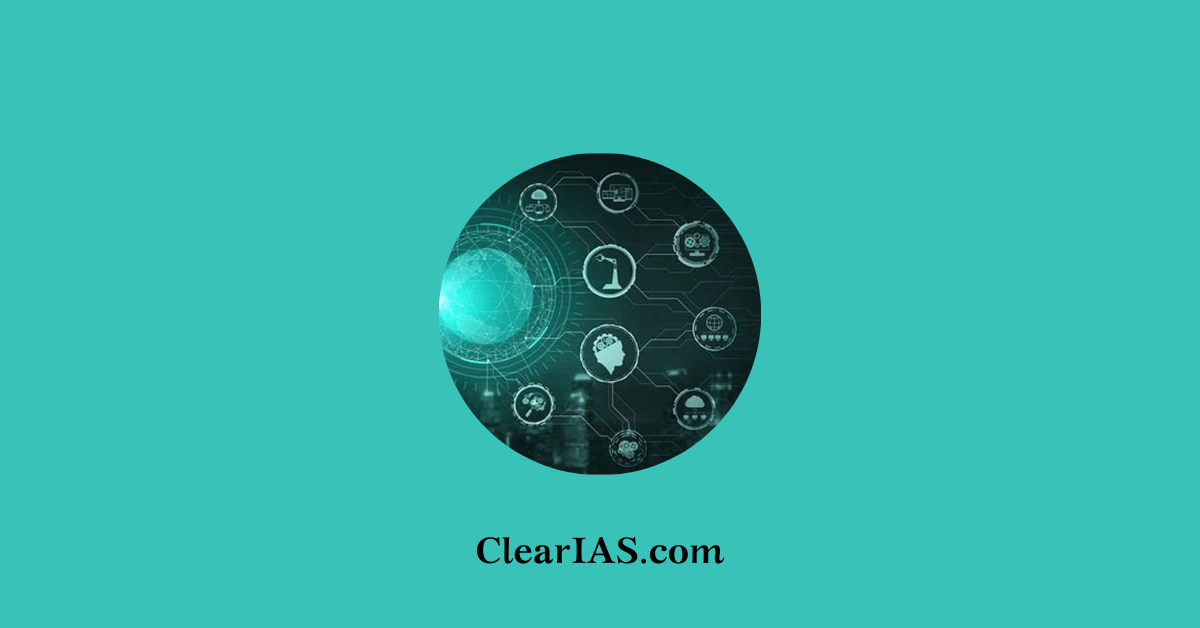 What is Web 5.0? How is it different from the other generations of  Web? What is the importance of Web 5.0? What are the challenges faced by it? Read further to know more.
Former Twitter CEO Jack Dorsey has presented his concept for Web 5.0, a new decentralised web platform.
Web 5.0 is being constructed with the intent to return "control of data and identity to individuals".
Web 5.0
Web 5.0 is aimed at "creating an extra decentralised web that puts you in charge of your data and identity".Dorsey's Bitcoin business unit, The Block Head, is working on Web 5.0. (TBH). It will enable people to 'own their identity' and 'manage their data' on the Internet.
Web 5.0 envisions an Internet free of censorship, whether from governments or large tech, and free of significant outages.
Applications of Web 5.0
There are two conceivable future possibilities for how Web 5.0 will affect the world.
Identity management: A digital wallet that securely manages a user's identity, data, and third-party app and connection authorizations.
Personal data management: For example, we can grant access to our settings and preferences to any music app, allowing the app to transfer our unique music experience across apps.
Difference between Web 5.0 from Web 1.0, Web 2.0, & Web 3.0
Web 1.0: The global digital communications network's first iteration.
It was known as the "read-only" Internet because it consisted of static web pages that only allowed for passive involvement.
Web 2.0: The "read and write" Internet was the next stage in the growth of the web (Web 2.0).
Users could now communicate with servers and other users, resulting in the birth of the social web.
Web 2.0 refers to the modern world wide web.
Web 3.0 is a developing phrase that refers to the next generation of the Internet – a "read-write-execute" web built on decentralisation.
It refers to a digital world constructed on blockchain technology, in which people can connect with one another without the necessity for a middleman.
Web 3.0 will be powered by artificial intelligence and machine learning, with machines capable of interpreting information in the same way that people do.
Web 5.0: Web 5.0 is a combination of Web 2.0 and Web 3.0 that will allow users to 'own their identity' and 'manage their data' on the Internet.
However, Web 3.0 is neither fully decentralised nor owned by its users, but rather by a number of "venture capitalists and limited partners."
Distributed Ledger Technology (DLT)
A distributed ledger (sometimes referred to as a shared ledger or DLT) is a collection of digital data that has been replicated, shared, and synced across multiple sites, countries, or organisations. Unlike a centralised database, there is no single administrator. Because the data is mirrored in nodes that store full copies of the data and the data in the blocks is included in timely order, more in the manner of an accounting journal than an accounting ledger, an alternate moniker, RJT for Replicated Journal Technology, is occasionally used.
A peer-to-peer network, as well as consensus procedures, are required to ensure replication between nodes. One example of a distributed ledger design is the blockchain network, which can be open or closed.
Each node (device) in a peer-to-peer network replicates and saves an exact copy of a distributed ledger database, which updates itself autonomously. The absence of central authority is the primary advantage. When a ledger update occurs, each node generates a new transaction, and the nodes then use a consensus process to determine which copy is valid.
After the agreement is reached, all other nodes are updated to the most recent, correct version of the ledger. To ensure security, cryptographic keys and signatures are utilised.
Various Generations of Web
Various Generations of Web  are Web 1.0, Web 2.0, Web 3.0, Web 4.0 & Web 5.0
WEB 1.0 (The Read-only Web)
The early Internet was largely made up of web pages connected by hyperlinks.
Because it was a static platform with no social elements, it was labelled as a read-only network.
Furthermore, the web user was primarily a passive observer, with the majority of user comments occurring offline.
Web 2.0 (The Social (Read-Write) Web)
Using social media discussion, a Platform 2.0 website allows users to participate and communicate with one another as makers of user-generated content in a virtual environment.
In contrast, the earliest wave of Web 1.0-era websites limited users to passively browse content.
Web 3.0 (The Semantic (Read-Write-Execute) Web)
Web 3.0 is a cutting-edge wave of information technology for websites and smartphones that focuses on providing a data-driven and interactive web through machine-based information processing.
The ultimate goal of the semantic web is to create more knowledgeable, connected, and accessible websites.
Smart home systems that employ cellular networks and the Internet of Things are only two examples of how Web 3.0 is now affecting innovation.
Web 4.0 (The Mobile Web)
The mobile web is already under development, with no clear idea of what it will include.
Platform 4.0 is also known as the symbiotic web. The symbiotic web's fantasy is symbiotic contact between humans and machines.
Web 5.0 (The Intelligent / Emotional (Symbiotic) Web)
The introduction of smart devices that foresee your wants based on your habits without providing many hints foreshadows what the Intelligent Web will bring.
Symbiotic web algorithms will be able to understand the evidence on a more complicated emotional and intellectual level.
Challenges Related to Web 5.0
Various Challenges Related to Web 5.0 are as follows.
There are few consequences for this technology in the near future because it is still a concept in its early stages, and no one knows how it will turn out.
How the sovereign government would allow this decentralised platform free of government intrusion could lead to conflict between the government and Web 5.0 supporters.
There is still uncertainty about how the system will work, who will regulate it, and what safety scenarios exist for vulnerable people such as women, children, and the elderly.
 The web democratised information exchange, but it lacks a critical layer identity.
 With hundreds of accounts and passwords, we struggle to secure personal data. In today's society, identity and personal data have become the property of third parties.
 Instead of being genuinely decentralised or owned by its users, it is controlled by a number of venture capitalists and limited partners.
Also Read: Digital India Programme – ClearIAS
The Importance of Web 5.0
Both Web 3.0 and Web 5.0 envision an Internet free of censorship by governments or big tech, and free of large outages.
The user's inventiveness has increased as a result of emotive interaction with the web.
The E-commerce industry will adapt to the emotional character of the web and build real-time contact with users.
Demand will rise in the marketing and advertising sectors since posts will need to be interactive and personalised for consumers.
Way Forward
Both the government and the promote a proper blueprint and policy.
The effectiveness in the real world must be evaluated.
Individual privacy should be prioritised over the necessity for personal data security.
It should not become yet another instrument for venture capitalists to manipulate the platform for their personal gain, making a mockery of the political system in the process.
The government should establish a regulatory authority to oversee these new and emerging technologies.
Article Written By: Atheena Fathima Riyas