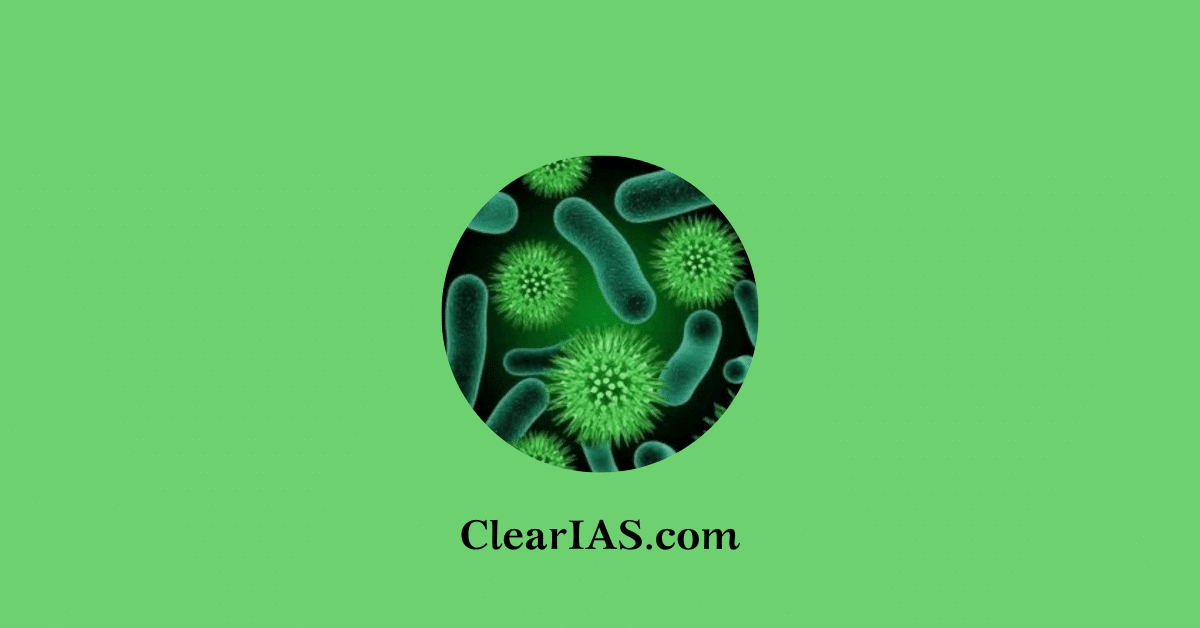 What is Bioremediation? What are its types? How are In situ bioremediation techniques different from ex-situ bioremediation techniques? What is phytoremediation? Read further to know more.
The use of living microbes to treat contaminated environments is known as bioremediation. Bacteria, fungi, algae, and other microbes are used here. Scientists have successfully created many bioremediation technologies to restore contaminated settings.
As part of this process, harmful compounds are detoxified, reduced, degraded, or changed into less dangerous ones. Pesticides, agrochemicals, xenobiotic compounds, heavy metals, plastics, organic halogens, greenhouse gases, and other contaminants have no effect on the microorganisms used in bioremediation. This technology is also used to treat nuclear waste.
Bioremediation
Bioremediation is the use of microorganisms to break down environmental contaminants into less dangerous forms. The microorganisms may be indigenous to the contaminated area, or they may have been isolated elsewhere and brought to the contaminated site.
The Oxidation Reduction Potential, or redox, in soil and groundwater, together with pH, temperature, oxygen content, electron acceptor/donor concentrations, and breakdown product concentrations, can indirectly monitor the bioremediation process (e.g. carbon dioxide).
Bioremediation can be effective only when the environmental conditions allow for microbial growth and activity.
Also read: Environmental Pollution and Degradation – ClearIAS
Bioremediation Strategies
Bioremediation strategies mainly include in-situ bioremediation techniques and ex-situ bioremediation techniques.
In situ Bioremediation Techniques
In situ bioremediation is the use of on-site decontamination technologies to remediate polluted soil or groundwater while causing minimal damage to the soil structure.
Because excavation processes are avoided, these bioremediation methods are less expensive.
The cost of building and installing complicated equipment to boost biotic activity in bioremediation, on the other hand, is a considerable concern.
In situ bioremediation techniques have been used to detoxify chlorinated solvents, dyes, nutrients, heavy metals, and organic waste sites.
In situ, bioremediation techniques include bioventing, biosparging, and bioaugmentation.
Bioventing
Bioventing is an in situ bioremediation technique that promotes aerobic decomposition.
It boosts the innate potential of indigenous microorganisms to break down organic contaminants adsorbed to the soil by supplying oxygen into an unsaturated zone.
Air is fed directly into the contaminated zone using vertical and horizontal wells.
In this technique, only the amount of air required for degradation is utilized. Pollutant volatilization and discharge into the environment are also reduced.
Bioventing was one of the first large-scale technologies to be developed in the 1990s, and it is now widely used in commercial applications.
Bioventing can be performed actively or passively.
In passive bioventing, gas exchange from vent wells is merely affected by atmospheric pressure, whereas in active bioventing, the air is forced into the ground by a blower, sometimes in conjunction with vacuum extraction of the gas.
Biosparging
The method of injecting pressurised air or gas into a contaminated area to increase in-situ aerobic biological activity is known as biosparging.
This approach targets chemical substances that can be biodegraded under aerobic circumstances, such as mineral oils and benzene, toluene, ethylbenzene, xylene, and naphthalene (BTEXN), and is used to remediate soluble and residual pollutants in the saturation zone.
The injection of air (and gaseous nutrients if needed) encourages the development of the aerobic microbial population and so increases the bioavailability of contaminants by providing oxygen to the microorganisms and enhancing the interactions between air, water, and the aquifer.
A sparging system aims to promote pollutant biodegradation while reducing volatile and semi-volatile organic compound volatilization.
The flow rate of air injection is set to provide the amount of oxygen required to promote bacterial contamination degradation.
However, depending on the operation mode and design chosen, some volatilization may occur, needing air capture and treatment.
Bioaugmentation
It entails investigating local indigenous varieties to determine whether biostimulation is feasible.
Bioaugmentation refers to adding more archaea or bacterial cultures to increase pollutant breakdown, whereas biostimulation refers to providing nutritional supplements to increase bacterial metabolism.
If the indigenous bacteria detected in the area are capable of metabolizing the pollutants, more indigenous bacterial cultures will be introduced into the area to hasten the breakdown of the contaminants.
If the indigenous species lack the metabolic ability to heal itself, exogenous microorganisms with such sophisticated pathways are introduced.
Industrial wastes that contain inhibiting or harmful constituents that can be addressed using bioaugmentation products include acetone, acrylic acid, ammonia, nitrite, furfural, phenolic compounds, and methyl ethylamine.
Ex-situ Bioremediation Techniques
Ex-situ bioremediation is a biological approach in which excavated soil is placed in a lined above-ground treatment area and then aerated to assist the indigenous microbial population in degrading organic contaminants.
Under aerobic conditions, organic pollutants such as petroleum hydrocarbon mixtures, polycyclic aromatic hydrocarbons (PAH), phenols, cresols, and some pesticides can be used as a source of carbon and energy by specific microbes and then degraded to carbon dioxide and water.
Although adding microbial communities is uncommon, it is usual to need to assess nutrient requirements and supplement the soil's basic nutrients and organic substrate if any of these elements are insufficient or lacking.
Oxygen (via the introduction of air) is essential to allow the microbial population to form cultures capable of sustaining degradation.
Ex-situ, bioremediation techniques include Landfarming, Biopiles, Bioreactors, Composting
Landfarming
Land farming is the most fundamental kind of bioremediation.
Before being tilled into the ground, contaminated soils are combined with soil additives such as bulking agents and fertilisers.
Inland farming, they are excavated and spread them in layers of around 0.3m thickness on a lined treatment area.
Bioremediation can be aided by regular bed flipping and the addition of nutrients.
Contaminants are degraded, converted, and immobilized by microbiological and oxidative processes.
Controlling soil conditions optimizes the rate of pollutant breakdown.
Moisture content, aeration frequency, and pH are all modifiable variables.
Landfarming techniques require huge areas and are often not feasible for small sites due to the restricting thickness of soil layers (0.3m), yet they can be the most cost-effective type of bioremediation.
Biopiles
A Biopile is a sort of ex-situ treatment that employs biological processes to convert pollutants into non-hazardous byproducts.
It is frequently used to reduce petroleum component concentrations in soils through the bioremediation process. Biopiles are a form of remediation technology that is only employed for a limited duration.
Excavated soil or silt is placed over an impermeable base or pad with aeration to increase and manage the rate of biodegradation.
Pads are frequently provided with a cover and adequate drainage to manage precipitation exposure, as well as probes to measure temperature, moisture content, and pollutant concentrations.
Optional equipment may include a moisture addition system, leachate collection system, and off-gas treatment, depending on the site's attributes and regulatory needs.
Also Read :E-Waste: Causes, Concerns and Management – ClearIAS
Bioreactors
A bioreactor is any piece of manufactured equipment or system that supports a biologically active environment.
The bioreactor method is a biochemical processing system that uses microbes to remove toxins from wastewater or pumped groundwater, as well as the solid and liquid (slurry) stages of contaminated soil remediation.
This process could be aerobic or anaerobic.
These bioreactors are commonly cylindrical in design, with diameters ranging from liters to cubic meters, and are made of stainless steel.
Slurry bioreactors are one of the most sophisticated bioremediation systems on the market, as well as one of the most successful ex-situ options for treating polluted soils with resistant pollutants in a controlled environment.
A slurry bioreactor's proper operation is based on the presence of balanced suspension, aeration, and mixing conditions.
Composting
Compost bioremediation is the use of a biological system of microorganisms in a mature, cured compost to adsorb or break down contaminants in water or soil.
The two most common composting processes are aerated static pile composting (compost is shaped into heaps and aerated with blowers or vacuum pumps) and windrow composting (compost is dumped in long piles (windrows) and occasionally stirred with mobility equipment).
Windrow composting is frequently regarded to be the most cost-effective technique of composting, however, it may also produce the most fugitive emissions.
Compost is referred to as "tailored" or "designed" compost in bioremediation since it is made precisely to treat specific pollutants at specific places.
Excavated contaminated soil is mixed with bulking agents and organic additions such as wood chips, hay, manure, and vegetable (e.g., potato) wastes.
Compost bioremediation has successfully decomposed or altered several types of contaminants, including chlorinated and non-chlorinated hydrocarbons, wood-preserving chemicals, solvents, heavy metals, pesticides, petroleum products, and explosives.
The ultimate goal of any remediation operation is to return the land to its pre-contamination state, which often includes revegetation to sustain the treated soil.
Compost helps to achieve this goal by boosting plant development while also lowering pollution levels.
Compost is both a soil conditioner and a source of nutrients for a wide variety of plants.
Phytoremediation
Live plants are employed in phytoremediation technologies to clean up contaminated soil, air, and water.
It is defined as "the use of green plants and associated bacteria, as well as appropriate soil amendments and agronomic approaches, to either contain, eliminate, or render harmless dangerous environmental chemicals."
Several plants, such as mustard, alpine pennycress, hemp, and pigweed, have been shown to hyper-accumulate toxins at toxic waste sites.
Phytoremediation has been effectively utilized to restore abandoned metal mine workings, sites where polychlorinated biphenyls were deposited during production, and mitigation of ongoing coal mine discharges, reducing pollutants in soils, water, and air.
Phytoremediation efforts around the world have reduced metals, pesticides, solvents, explosives, and crude oil and its derivatives.
Also Read: Plastic Waste Management: Rules and Regulations – ClearIAS
Benefits of Bioremediation
The most notable advantage of using bioremediation technology is the favorable environmental impact. In bioremediation, nature is used to repair nature.
When performed properly by competent employees using specialized bioremediation equipment, this is the safest and least invasive soil and groundwater treatment.
Bioremediation can treat organic pathogens, arsenic, fluoride, nitrate, volatile organic compounds, metals, and a number of other pollutants like ammonia and phosphates.
 It effectively removes pesticides and herbicides from aquifers, as well as seawater intrusion.
There is no transportation risk: The majority of work is done on-site, reducing transportation concerns.
Other than a few particular parts, very little equipment is necessary.
Maintenance and input expenses are both minimal.
Because poisons are less likely to escape, liability is minimized.
Compared to incineration and landfilling, there is very little energy consumed.
Disadvantages of Bioremediation
The main limitation of the bioremediation technique is that it can only treat biodegradable pollutants.
Researchers have also discovered that the new product formed as a result of biodegradation is sometimes more damaging to the environment than the original component.
Finally, the technique takes time, especially ex-situ bioremediation, which requires excavation and pumping.
Conclusion
Bioremediation is increasingly commonly used as a treatment for pharmaceutical pollution. However, the key barriers to converting lab-scale research to the field are a lack of understanding of microbial processes in the contaminated niche, pollutant bioavailability, non-native species survival, and a lack of an integrated multi-disciplinary approach.
Article Written By: Atheena Fathima Riyas