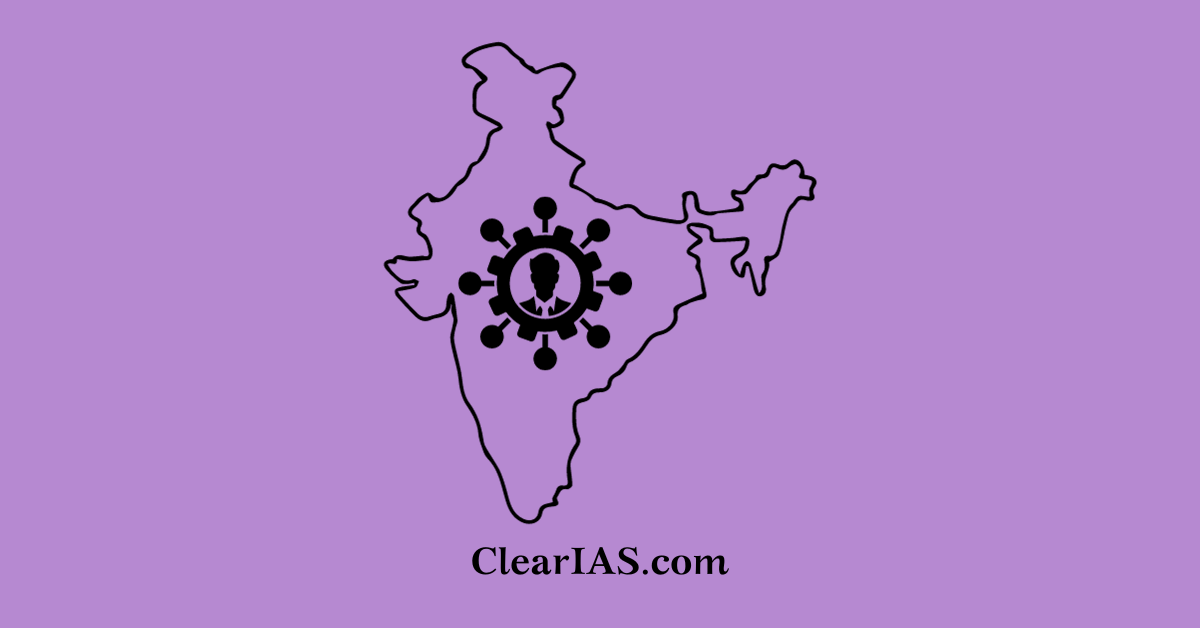 The Central Government of India (after consultation with state governments) had revised the cadre allocation policy for All-India Services like IAS, IPS, IFoS etc in 2017. Candidates should read the new cadre allocation policy (explained below) before filing the cadre preference.
What is a cadre?
Cadre refers to a state (or group of states/union territories) to which an officer of an All India Service like IAS or IPS may be posted. Examples include UP cadre, Bihar cadre, Kerala cadre, AGMUT cadre etc.
Usually, an IAS/IPS officer works in his allocated cadre (state) through-out his entire service life, unless he opts for central government deputation – where he works at the Centre.
A cadre is allocated to a candidate by the Department of Personnel and Training (DoPT), Government of India.  Allocation of cadre depends on candidate's rank, cadre-preference, and vacancies.
What is the new method of Cadre Allocation?
The existing 26 cadres of All-India Services — the Indian Administrative Service (IAS), Indian Police Service (IPS) and Indian Forest Service (IFoS) — have been divided into five zones as per the new Cadre Allocation Policy, 2017.
The Zones are –
Zone-I (AGMUT, Jammu and Kashmir, Himachal Pradesh, Uttarakhand,
Punjab, Rajasthan and Haryana)
Zone-II (Uttar Pradesh, Bihar, Jharkhand and Odisha)
Zone-III (Gujarat, Maharashtra, Madhya Pradesh and Chhattisgarh)
Zone-IV (West Bengal, Sikkim, Assam-Meghalaya, Manipur, Tripura and
Zone-V (Telangana. Andhra Pradesh, Karnataka, Tamil Nadu and Kerala)
Under the new policy, candidates can only select one cadre from a zone as their first choice. Their second, third, fourth and fifth choices have to be from a different zone. For example, if the first preference of a candidate is Uttar Pradesh (Zone 2), then he cannot select Bihar, Jharkhand or Odisha as the second choice (other cadres in Zone 2).
Cadre Allocation Policy (2017) for the All India Services-IAS/IPS/IFoS – Explained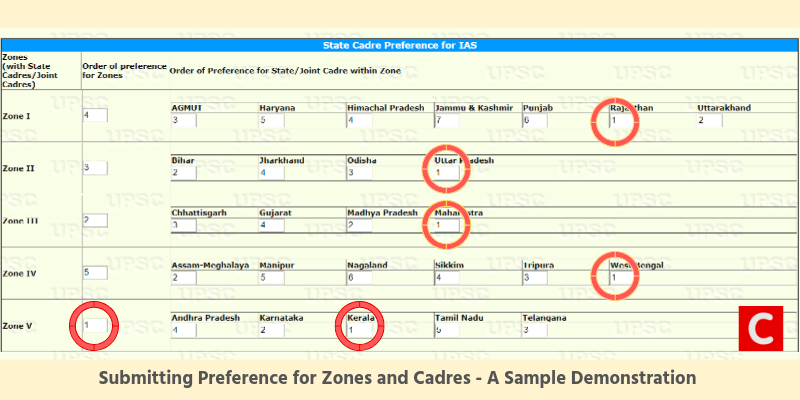 The candidates shall first give their choice in the descending order of preference from amongst the various Zones.
Thereafter the candidates will indicate one preference of cadre from each preferred zone.
The candidates will indicate their second cadre preference for every preferred zone thereafter.
A similar process will continue till a preference for all the cadres is indicated by the candidate.
It is to be noted that preference for the zones will remain in the same order and no change in the order of preference for the zones/ cadres will be permitted.
If a candidate does not give any preference for any of the Zones/Cadres, it will be presumed that he has no specific preference for those Zones/cadres.
A reserved category candidate selected on general merit standards shall be eligible for allocation against the available unreserved vacancy as per his merit and preference. But if he cannot be allocated against such vacancy, for he is lower in rank as compared with other general category candidates, he shall be considered for allocation as per his merit and preference against the available vacancy of his category.
This cadre allocation policy issues in supersession of the existing cadre allocation policy and comes into effect with the Civil Services Examination 2017/ Indian Forest Service Examination 2017.
You can read more details about the new policy here.
What is the major impact of the new cadre allocation policy?
Before 2017, even if one may not get the home-cadre, there was a high chance that he/she may get an allocation in the neighbouring states. However, after the new cadre allocation policy, selected candidates can be allocated to cadres far away. By doing this, Government of India hopes for better national integration.
"Will I get my home state as my cadre, after selection into IAS or IPS?"
You may or you may not.
It depends on your rank, your category, and the number of insider-vacancies for the post in your category in your home state.
A candidate shall be allotted to his Home cadre, on the basis of his merit, preference and vacancy available at his turn in his category. For allocation to Home cadre against an Insider vacancy, a candidate will be required to express his first preference to the Zone in which his Home cadre falls as well as first preference to the Home cadre within that relevant Zone, otherwise, he shall not be considered for his Home cadre at all.