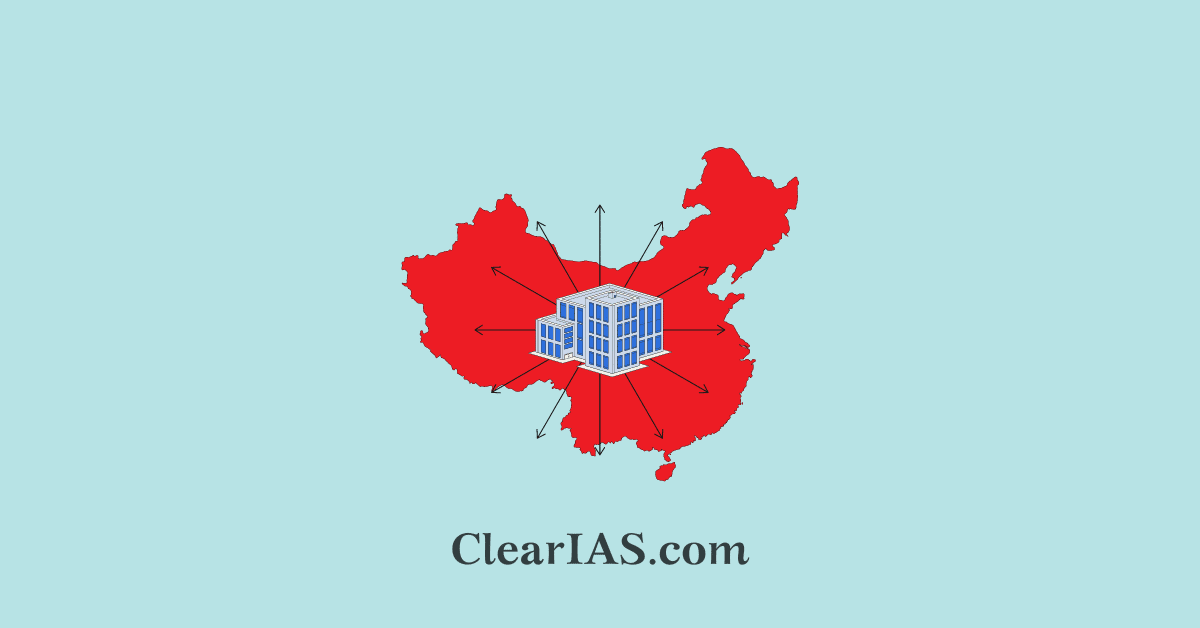 India has the opportunity to cash in on the China plus one strategy as more firms seek to diversify their supply chains. Many global companies have recently announced investments in India adding to the idea. Read here to understand the significance of the strategy for India.  
In recent years, many companies have adopted a China Plus One, Plus One, or C+1 strategy to build new manufacturing units outside the People's Republic.
For almost 30 years, Western companies have invested heavily in China, attracted by its low labor and production costs, and the considerable and growing size of its domestic consumer market.
This ended up creating an overconcentration of their business interests in China, which is risky as it gives one country a monopoly over supply chains.
China Plus One strategy
The "China Plus One" strategy refers to a business strategy adopted by companies, especially multinational corporations, to diversify their production and supply chain activities by adding an alternative manufacturing or sourcing location to China.
This approach became popular as a response to various factors, including rising costs in China, geopolitical uncertainties, and the desire to mitigate risks associated with overreliance on a single production base.
The key reasons behind the birth of the China Plus One strategy are:
Cost considerations: Over time, labor and production costs in China have increased, making it less attractive for some industries to continue manufacturing solely in China. Companies seeking cost-effective solutions often look for alternative locations with lower labor costs.
Risk diversification: Relying heavily on a single manufacturing location, especially in a politically or economically volatile region like China, can expose companies to risks such as supply chain disruptions, trade tensions, and policy changes.
Access to new markets: Establishing manufacturing facilities in a different country can provide companies with improved access to local markets and potentially reduce trade barriers or tariffs.
Proximity to customers: Setting up production facilities closer to target markets can reduce transportation costs and lead times, allowing companies to be more responsive to customer demands.
Talent pool and innovation: Some companies may seek to tap into the skilled labor force and technological capabilities of other countries to foster innovation and improve product development.
There are also new business obstacles to overcome. For instance, due to a stringent data privacy rule that dictates how they must acquire and retain data, global technology companies have been leaving or reducing their presence in mainland China.
The China Plus One strategy does not necessarily mean companies are moving away from China altogether.
Instead, they are diversifying their operations and establishing a presence in additional locations while still maintaining their manufacturing or sourcing activities in China.
Popular destinations for companies implementing the China Plus One strategy include other countries in Southeast Asia, such as Vietnam, Thailand, Malaysia, and Indonesia, which offer lower labor costs and attractive investment incentives.
These countries have seen increased foreign direct investment (FDI) as a result of companies seeking to complement their operations in China.
It's worth noting that the effectiveness and success of the China Plus One strategy depend on various factors, including the industry sector, regulatory environment, infrastructure, political stability, and labor force capabilities in the chosen alternative location.
Companies need to carefully evaluate the benefits and risks of diversification to ensure a smooth and successful implementation of this strategy.
China Plus One: Opportunity for India
The China Plus One strategy can be advantageous for India for several reasons.
As multinational corporations (MNCs) and businesses look to diversify their production and sourcing activities away from China, India presents itself as an attractive alternative destination.
Large and Growing Consumer Market: India has a massive domestic market with a population of over 1.3 billion people. As a result, many companies are interested in establishing a presence in India to tap into this vast consumer base and take advantage of the growing middle class with increasing purchasing power.
Cost-Competitive Manufacturing: India offers competitive labor costs compared to many developed countries, making it an attractive destination for labor-intensive industries seeking to lower their production expenses.
Skilled Labor Force: India has a large pool of skilled and educated workers, especially in sectors like information technology (IT), engineering, pharmaceuticals, and services. This skilled workforce can be beneficial for high-tech and knowledge-based industries.
Improving Infrastructure: India has been investing in infrastructure development, including transportation networks, ports, and logistics, which can improve supply chain efficiency and reduce costs for businesses.
Government Incentives: The Indian government offers various incentives and concessions to attract foreign direct investment (FDI) and promote domestic manufacturing. These incentives include tax benefits, subsidies, and streamlined regulatory procedures.
Strategic Geopolitical Location: India's location provides businesses with access to markets in South Asia and the Middle East, offering opportunities for regional expansion and trade.
Economic Reforms: India has been implementing economic reforms to improve the ease of doing business and attract more foreign investment. These reforms are aimed at creating a conducive environment for businesses to operate and grow.
Supportive Ecosystem: India has a thriving entrepreneurial ecosystem with a mix of startups and established companies across various industries. This ecosystem can foster innovation and collaboration for companies entering the Indian market.
Also read: Indian Economy 2023: Predictions and Challenges
Challenges
However, it's important to note that while India offers significant advantages for companies considering the China Plus One strategy, it also presents its own unique set of challenges.
These challenges may include bureaucratic complexities, infrastructure gaps in some regions, regulatory hurdles, and occasional changes in policy frameworks.
Infrastructure Deficiencies: While India has been making efforts to improve its infrastructure, there are still deficiencies in transportation, logistics, and power supply in certain regions. Inadequate infrastructure can lead to increased operational costs and supply chain disruptions.
Bureaucratic Red Tape: India's bureaucratic processes and regulatory environment can be complex and time-consuming. Obtaining permits, licenses, and approvals for setting up and running businesses may involve navigating through various government agencies and can lead to delays.
Labor Regulations: India has stringent labor laws that vary from state to state, and compliance can be challenging. Employers must navigate labor disputes, restrictions on hiring and firing, and other labor-related complexities.
Land Acquisition: Acquiring land for industrial purposes can be a cumbersome process, often involving legal and social hurdles. Companies may face resistance from local communities and encounter delays in land acquisition procedures.
Inconsistent Policy Implementation: Despite efforts to improve the business environment, policy implementation can be inconsistent across different states and regions in India. Companies may encounter uncertainties due to sudden policy changes or varying interpretations of regulations.
Skill Mismatch: While India has a large pool of educated and skilled workers, there can be a mismatch between the skills demanded by industries and the skills available in the workforce. Companies may need to invest in training and upskilling programs for their employees.
Taxation and Customs Duties: India's complex tax system, including various state and central taxes, can be challenging for businesses to navigate. Additionally, customs duties and tariffs can impact the cost competitiveness of imported raw materials and finished goods.
Intellectual Property Rights (IPR) Protection: Ensuring adequate protection of intellectual property rights can be a concern in India. Companies must take measures to safeguard their innovations and technologies from potential infringement.
Cultural and Language Differences: India is a diverse country with multiple languages and cultural nuances. Understanding and adapting to regional differences can be crucial for successful market entry and business operations.
Way forward
The Zero-Covid policy of Beijing, the resulting supply chain disruptions, and the lengthy lead times from China ultimately gave the China-Plus-One approach a boost for many multinational corporations.
In industries including machinery, autos, transportation, and electrical equipment, the EU, Mexico, Taiwan, and Vietnam have emerged as the clear beneficiaries of the China plus one model.
However, researchers claim that India did not considerably profit from this trade diversion, except little gains in the equipment industry.
One of the causes is India's diminishing involvement in global value chains. Compared to other emerging nations, it has a more restrictive trade policy that is not motivated by the desire to integrate with global value chains.
Additionally reticent to create preferential trade deals has been India. Regional commercial agreements were avoided. India has to change its trade strategy to benefit from the increasingly well-liked China-plus-one approach.
Despite the challenges, many companies have successfully implemented the China Plus One strategy in India and have leveraged the country's vast market potential and competitive advantages.
Thorough market research, local partnerships, and a long-term perspective are essential for navigating the complexities and seizing opportunities in India.
Companies looking to expand their operations to India need to conduct thorough market research and understand the specific opportunities and risks involved in each sector and location.
-Article by Swathi Satish