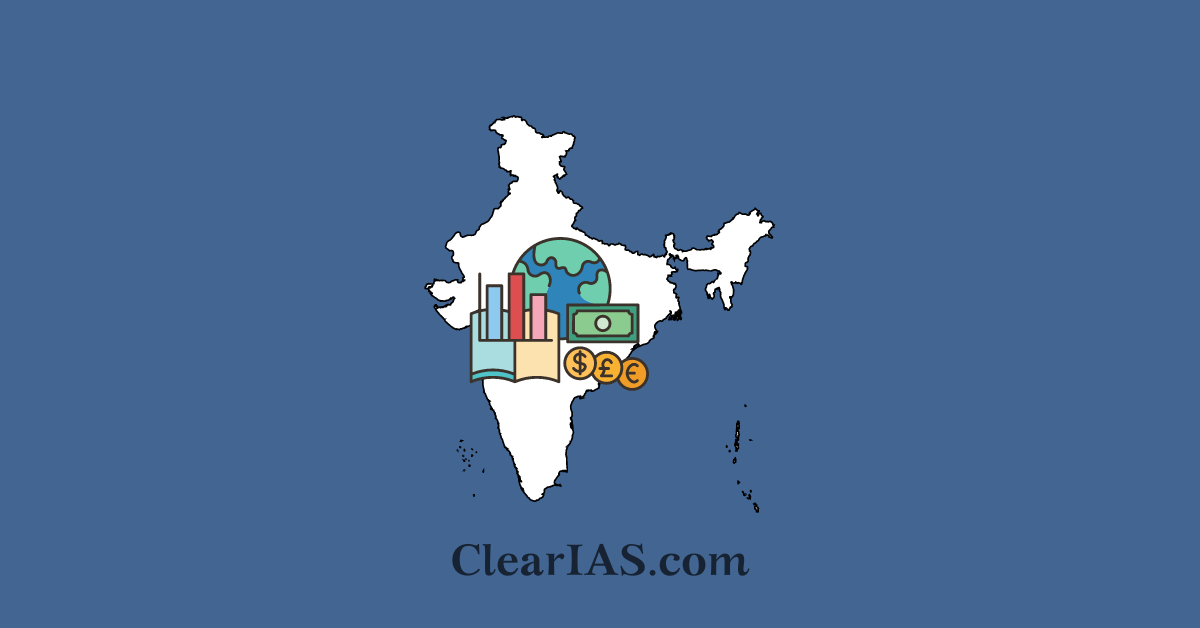 The Indian economy in 2023 is predicted to be hopeful yet challenging. The world bank has predicted economic growth at 6.6% in FY24 as well. Hence India's march to become the third-largest economy by 2047 seems to be on track. Read here to know about the predictions and challenges for 2023.
The World Bank projected the Indian economy to grow at 6.6 percent in 2023-24 (FY24), slowing down from an estimated 6.9 percent in 2022-23 (FY23), citing "limited spillovers" to Asia's third-largest economy from a projected global slowdown.
The global economy is projected to grow by 1.7% in 2023 and 2.7% in 2024. The sharp downturn in growth is expected to be widespread, with forecasts in 2023 revised down for 95% of advanced economies and nearly 70% of emerging market and developing economies.
Forecasts by the IMF suggest that global growth is projected to slow from 6% in 2021 to 3.2% in 2022 and 2.7% in 2023 – the weakest growth profile since 2001, except for the global financial crisis and the acute pandemic phase.
Indian economy 2022
As pandemic worries subsided, 2022 was ushered in with expectations of a recovery in the world economy.
However, the euphoria was short-lived as the greatest land conflict in Europe since World War II resulted from Russia's invasion of Ukraine.
The conflict's lingering effects continue to cast a shadow over 2023, as rising food and fuel costs pose a danger to the war on inflation.
A worldwide recession appears to be coming as a result of China's hazy post-pandemic path and the potential for a central bank-engineered collapse.
Even if it was grouped with the economies that were performing well in 2022, India might not be completely divorced from all of this.
The Reserve Bank of India stated that the balance of risks is shifting in favor of "a gloomy global outlook" and that emerging market economies "appear to be more susceptible" in its December "State of the Economy" assessment.
But new data point to a potential peak in global inflation.
The year saw the strongest US dollar in 20 years, the highest global inflation in 50 years, the most aggressive monetary tightening cycle in almost 40 years, and the slowest Chinese GDP in more than 45 years.
Indian economy 2023
One of the many affirmations Indian policies and reforms have received recently is the World Bank's modification of the country's GDP growth predictions from 6.4% to 6.9% for the current fiscal year.
According to predictions made by the Indian government, the country will develop by 7% in the fiscal year 2022–2023.
The country's nominal GDP is also estimated to grow by 15.4 percent, according to the Ministry of Statistics & Programme Implementation.
According to economists, the government's policy reforms like the Production-Linked Incentive Scheme (PLI) and the PM Gati Shakti being the two most successful ones, have been crucial in attaining favorable outcomes for the Indian economy.
Exports of manufactured goods can be significantly increased by using production-linked incentives.
There is little doubt that India will benefit greatly from the transfer of manufacturing from a concentrated area of the world to other locations.
In the next five years, India wants to cut its logistics expenses by 6 percentage points, from 14% to 8%.
According to the National Logistics Policy, this will guarantee that logistics play the role of a growth engine in the Indian economy.
Due to attempts to relax regulations for foreign direct investment, improved logistics will contribute to India's enhanced reputation as a destination for investments (FDI).
This fiscal year, India is anticipated to acquire 100 billion USD in FDI for the first time.
Positive implications on the economy of India
Several indications will support the growth of the Indian economy in 2023:
The twin balance sheet issue, which involved banks with large amounts of bad loans on their books and corporations with significant levels of debt, appears to be improving.
The PLI program is boosting production, but the benefits are disproportionately favorable to bigger businesses.
New investments are anticipated in battery technology, electric vehicles, and renewable energy.
Due in part to a rise in investment zeal, bank credit has been expanding by double digits.
The majority of international corporations are using China plus One strategy, which may present an opportunity.
This is because India has the potential to occupy some of the space that Beijing is vacating in low-skilled, unskilled labor-intensive manufacturing sectors including textiles, shoes, leather, and ceramics.
According to the RBI, term lending to non-corporates is increasing after a two-year lull. This is a good indicator that suggests smaller businesses may be looking for funding beyond their immediate working capital needs.
The corporate sector has been recovering steadily, as seen by the Center's strong direct tax and GST revenues.
The states' combined deficits and net market borrowings have also slightly decreased.
The total GDP growth has been driven by the agricultural sector.
Also read: China Plus One Strategy: Opportunity for India
Negative Implications on the Indian Economy 2023
Most of the global environment is the major source of negative effects on the economic growth of developing countries.
As the conflict in Ukraine continues, the European Union, India's largest export market, is at risk of an energy-related slowdown.
A pause in the rate hikes is not likely to occur until well into the second half of 2023, as the US continues to struggle with declining inflation pressure.
The World Bank reduced its growth prediction for China from 4.3% in June 2022 to 2.7% this year.
The second-largest economy in the world (China) entering a prolonged downturn will cause a significant slowdown in the global economy in 2019.
Global protectionism will increase, as will support for de-globalization and economic fragmentation in 2023.
Manufacturing in India is still unsteady as indicated by the Index of Industrial Production (IIP), a gauge of factory output, which fell to a 26-month low in October 2022.
As a result, economists have quickly revised their estimates of India's growth for the upcoming fiscal year downward.
It is concerning that private consumption is increasing at a rate of over 9% while manufacturing has decreased by more than 4%.
Although there has been a slight increase, capacity utilization is still stuck around the 75% level. Private investments are unlikely to noticeably increase unless this rises steadily.
The Micro, Small, and Medium Enterprises (MSME) businesses are still in crisis. This demonstrates the stark differences in the performance of larger and smaller businesses during the industrial recovery.
Given that MSMEs employ a substantial portion of the labor force, their ongoing financial stress is indicative of the labor market's suffering and has a domino effect on the recovery of demand.
The states' capital spending has remained low. State investments often have a greater multiplier effect.
Despite having increased its benchmark lending rate by 225 basis points since May 2022, managing inflation expectations in 2023 may prove difficult in the future.
At 4% of its GDP, India's reliance on imported energy presents a problem for the country's balance of payments.
For FY23, a current account deficit of substantially over 3% is anticipated.
Rural communities' substantially greater inflation is further reducing expenditure there.
Way forward
The government, private parties, organized and unorganized sectors, and large and small businesses have all worked together consistently to advance India. The Indian economy has defied expectations following the covid outbreak.
The country's young workforce's potential can be unlocked by giving the system a boost as the Skill India Mission is already in place. The economy could benefit greatly from this action for a very long period.
China is already becoming a less desirable location for manufacturing due to geopolitics. Global corporations aiming to relocate their centers outside of the East Asian economic superpower could be advantageous for India.
India should look at creating special investment zones and approval windows for companies to deploy infrastructure, talent, and research.
To accommodate the tens of thousands of students who will soon enter the workforce, India must update its regulations. According to analysts, the budget for 2023 has to reflect this with a focus on developing finishing school programs and industry institution alliances so that the upcoming class of freshmen can get started quickly.
-Article written by Swathi Satish