Clear IAS-Wisdom Tree Essay Writing Contest Winning Entries
Today we're happy to announce the names of the winners of Clear IAS-Wisdom Tree Essay Writing Contest. The expert panel appointed by the publisher 'Wisdom Tree' gave us the below name as winner:  Divyanshu Pandey, Aishbagh, Lucknow, U.P. Winner would get an author signed copy of the bestselling book – 'Applied Diplomacy' – written by former ambassador of India, TP Sreenivasan. Clear IAS and Wisdom Tree congratulate all the winners and all promising young writers who participated in the contest.
About the Clear IAS-Wisdom Tree Essay Writing Contest
Wisdom Tree, the publisher which has reputed books like 'Applied Diplomacy' and 'India and the World' under its name joined hands with clearias.com for an essay writing contest for civil services aspirants. What participants had to do was to write an essay on the topic "Harnessing the true potential of the Indian diaspora" and send the entries to [email protected]. The last date for entries was July 10, 2015.
Winning Entry
Below is winning entry selected by the expert panel and publishers. There were a few other close entries, but the panel restricted the number of prize to the keep quality standards. Those aspirants who missed prizes this time will get opportunities to polish their writing when the next round of contest opens.
Harnessing the true potential of the Indian diaspora
– By Divyanshu Pandey, Age 20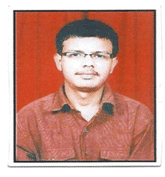 India has always been the cradle of life raising civilisations  and has been the progenitor of many cultures and traditions. The nation boasts of being strategically located in the heart of the Indian Ocean and has the honour of being called the "subcontinent". The country has seen innumerable wars and with the changing times and period of vicissitudes it stood against the sands of time fighting for its serenity and chastity. In this fight we began the cult of "diaspora expansion" and our soldiers fought for the British in the World Wars while some migration began as a part to vehemently oppose the British rule in India with the upsurging groups that were comprised of political freedom fighters fighting for our nation's sovereignty. Among these groups were the Ghadar Party and Anushilan Samiti that carried the baton in and around India for better dissemination of information among people and fighting the British Raj. Bearing its roots from the British period the stats of diaspora have been expansionary and till date increasing. The British after the end of slavery in 1833 carried many Indian labourers to their occupied territories and they were made to work under indenture basis to pay off their debts and thus began the diaspora expansion in Guyana, Fiji, Suriname and the Caribbean. The ships carried the labourers who were made to work intensively on fields and the rubber plantations of the British and thus the people of Indian origin began to be found there.
The years passed on and the Indian diaspora is believed to be the second largest in the world arena after the Chinese diaspora and we are ruling from anywhere in the semiconductor hubs of Silicon Valley in USA to the parliament of Mauritius. Indian diaspora has been an asset that has brought laurels to our Indian demonym just what Bhikaji Cama and Lala Hardayal brought fighting from outside India for its independence. The roots of being an Indian are deep-rooted in the history of our land where we find our people in places from the Pearl of Pacific to the Atlantic domains. India has left an impact in different nations across the world like USA, UK , Canada, Kenya, Australia, Mauritius, S.E. Asia, Cuba, Caribbean Archipelago, New Zealand , France , Russia, Guyana and many others with the lush population and the fame of tricolour riding high in the skies. India has finally emerged a tech giant pertaining to the needs of the present scenario.
There is an emerging need to harness the true potential of Indian diaspora worldwide and one must be quite diligent in making up India both dynamically as well as internally strong. From the manufacturing hubs in the retail sector as well as wholesale sector to the promotion of handlooms and handicrafts ; from the beautiful fresco paintings and Indian art to the promoting of skills in villagers; from tech to the pursuance of excellence in education, India needs changes and upgradations in all sectors presently. With a galloping population of 121 crores out of which only 65% of the populace finds a place in the literate list, India is definitely an economy that needs much more attention than its counterparts. India needs its help from the diaspora and the PIOs AND NRIs settled abroad. Harnessing the potential can be involving any of these angel investor kind people whose influx can bring about changes. India has seen the greatest Pravasis ever and Mahatma Gandhi is the greatest pravasi who having fought for rights of people in South Africa has paved the way for a neo dynamic approach where in we need to develop the skills in people and empower them at the global level.
India has begun the trend to observe and respect the megalomaniac powers and the power obsessive entities and that too that have power. Observing the sudden growth of IT sector in the Silicon Valley of USA that basically comprise of Indian      diaspora who have been the progenitor of the growth of electronics industry there, India has begun to tie up links with these people of high octane careers. The names do fall short when we acknowledge the big brains of the valley. Its high time that these brains who have deported themselves across the border and landed elsewhere into alien lands to come back and renovate the MAKE IN INDIA campaign with the motive of bringing more investments and empowering the PSU's in India too at the same time. Considering the IT sector we do lack a search engine, a browser that is ubiquitous and a well networked social networking site of our own. Techies like Satya Nadella (Microsoft CEO) , Sundar Pichai (maker of chrome & android apps), Ram Sriram (earliest investor in Google) ,Vinod Khosla (SUN systems founder), Rashmi Sinha (CEO of Slideshare), Padmashree Warrior (IIT Delhi alumni and CTO at Cisco) and Vinod Dham (Intel) need to be pumped in and contacted just what recently our PM did and they need to be made sure that India has potential. We need to preserve the Indian talents from getting swayed by foreign companies and finally landing them away from India. If people like Ajay Bhatt can hit on and make USB then why cannot we help start-ups like Hidden Reflex based in Bengaluru to launch a ubiquitous web browser. We too can have something that adds to Rediff's pride that was deemed to be country's first search engine but is now in poor form. We need to follow the swadeshi China model of having our own social media sites like the Chinese have namely Renren and Weibo (Chinese twitter). The investors and techies from Silicon Valley have to come up and launch their R&D centres in India like Microsoft did by making Hyderbad go Cyberabad and having its research centre there after Richmond. We have to bring in E-seminars and improvise these facts in Pravasi Bharati Diwas that is an yearly event in January since 2003.
The diaspora needs to be made sure and brought into confidence for better prospects in India just as the New Industrial Policy eased reforms for FDI and pertaining to this we need to develop manufacturing centres in India from prosthetics to clothing, from rubber to textile and from automobiles to steel. The GDP and the total output needs to be increased by employing the giants like Arcelor Mittal (Mr Lakshmi Mittal's company) and Vedanta group (Anil Aggarwal owned) along with insurance giants like Hinduja bros. who are now based in London. We need to bring MoUs between these giants and government of India. Conducive investment environ needs to be there for the govt's Overseas Indian Facilitation Centre approach to work properly that asks for support from Indian origin people to invest in India. We need to bring in investors like Prem Watsa who is called the Warren Buffet of Canada to India for better openings.
Other sectors include job creation and National Skill Development Corporation needs to be upgraded to international standards just like ISI rates appliances. An online database of all books needs to be made for free libraries in collaboration with Library of Congress for digital India and connecting universities via optical fibres. Nutrition issues needs to be tackled with the help of Indian officials in UN and black marketing and hoarding needs to be dealt strongly. We need to spread Indian ethics and culture with the help of Spic MACAY and e-commerce needs to be given a boost with Indian firms tying up with Alibaba and our aggregators like Ola have to be brought to international platform.
Last but not the least Indian diaspora should pledge to work for the better digitization and upcoming "digilocker" along with international meetings and symposiums with Indian origin heads of other countries like Kamla Bissessar(Trinidad and Tobago's PM), Kailash Purryag(Former President of Mauritius)for better relations along with GI tagging of India getting a boost.
(1300 words)