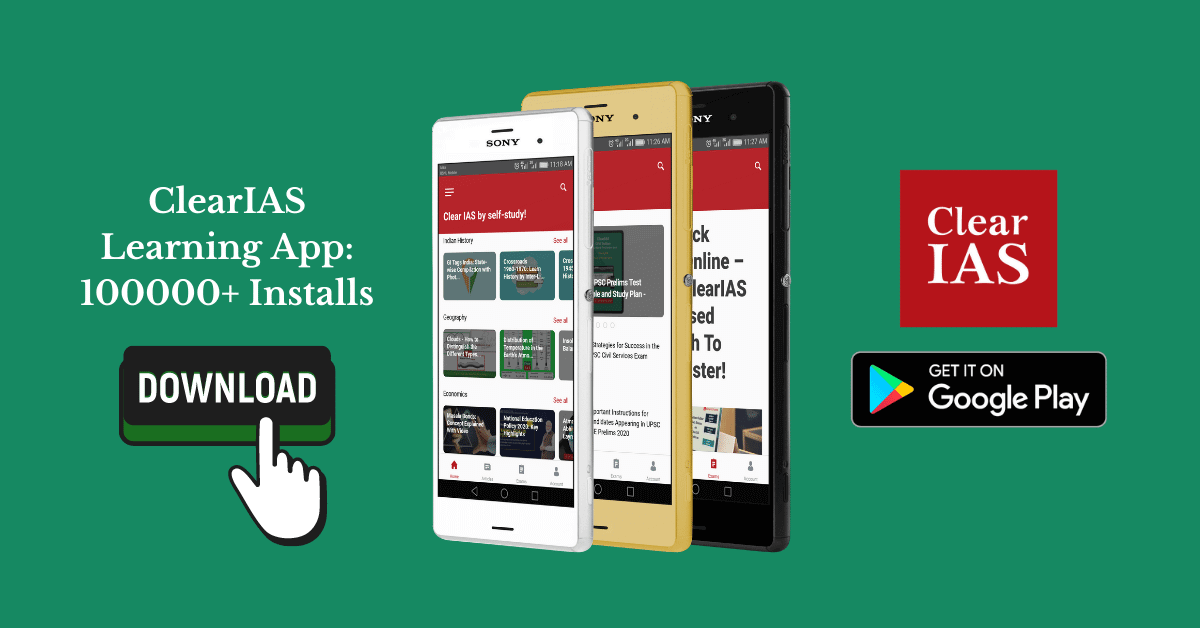 ClearIAS Learning App has crossed 100000 downloads from Google Play Store.
It took just 5 months for ClearIAS Learning App achieve the milestone of 100K installs.
ClearIAS Learning App perfectly complements ClearIAS Test Prep App which has already more than 8 lakh installs.
ClearIAS Learning App: Online Learning Made Easy!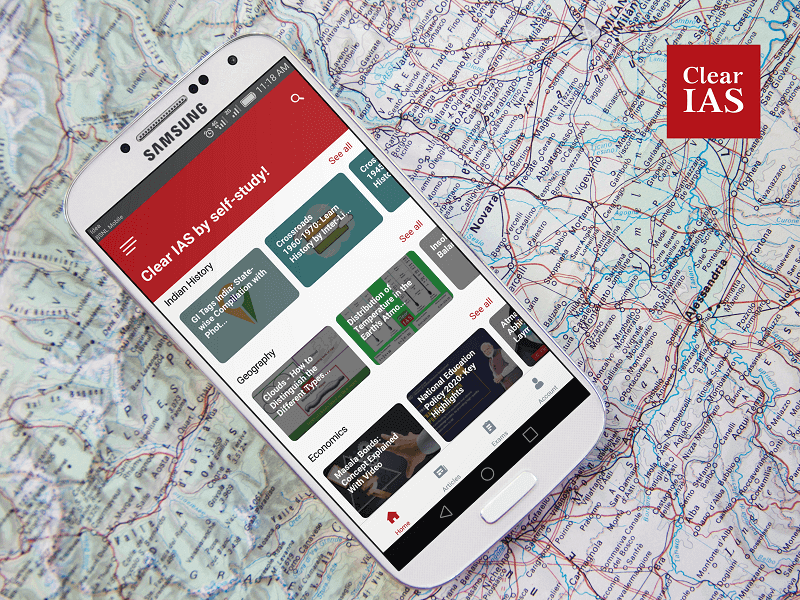 Innovation comes out of the crisis.
During the COVID lockdown period in 2020, offline coaching centres, libraries, and book shops were completely closed. Even e-commerce websites like Amazon also had to stop delivering books. Online learning platforms like ClearIAS were the sole medium of learning for lakhs of UPSC aspirants.
ClearIAS always believe in innovation. As a firm which constantly tries to come up with new products and services, ClearIAS felt a strong need to develop a new product which makes online learning much more structured and easier.
That's how ClearIAS Learning App was created.
The speciality of the ClearIAS Learning App is the structured way in which all study-materials are provided, with auto-load of new articles upon scroll.
Topic-wise online notes from 15+ subjects mentioned in the IAS exam syllabus (like History, Geography, Polity, Science, Current Affairs etc) are neatly arranged to provide a new learning experience.
The android app of ClearIAS was released in April 2020. It became an instant hit among aspirants purely by mouth publicity.
Many users commented that the learning experience provided by ClearIAS Mobile App was as exciting as watching videos on apps like Netflix, Amazon Prime or Hotstar.
Within the next 5 months, ClearIAS Learning App added 1 lakh users.
Love the new ClearIAS Learning App? Support us by rating 5-stars!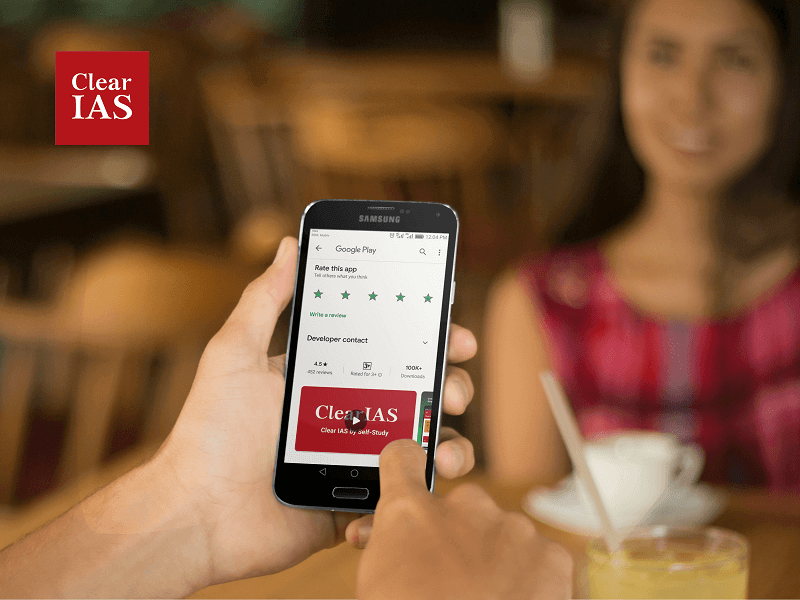 If you think ClearIAS App has helped your learning, we request you to support us by rating 5-stars.
You can review and rate ClearIAS App in this link!
If not yet downloaded, install ClearIAS Learning App today and start learning 15+ subjects online for FREE!
Troubleshooting Tips
If you face any issues with ClearIAS Learning App, uninstall the app and then download and install the latest version of ClearIAS App from the Google Playstore.
Restart the app to complete the upgrade to the latest version. This should fix the problems (if any) in most cases.
For any assistance, users can email us at contactus[at]clearias.com.