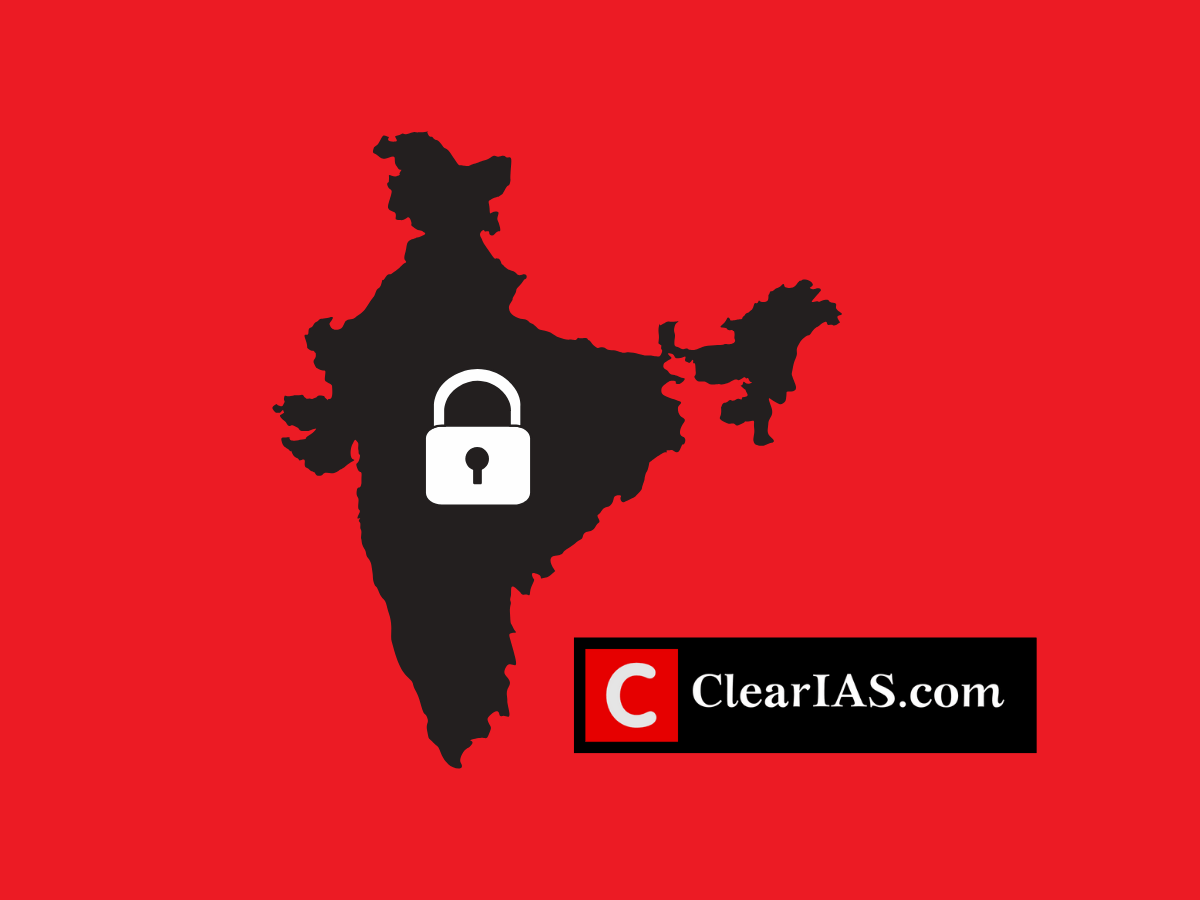 Coronavirus Lockdown in India: Prime Minister Narendra Modi announced a complete lockdown across the country from midnight March 24, 2020, for the next 21 days.
In Prime Minister's address to the nation, Narendra Modi has announced that the entire country will go in complete lockdown from midnight of March 24, 2020. Some states in India, like Delhi and Kerala, had previously announced state-wise lockdowns even before the national level lockdown is declared.
Prime Minister said in view of the current situation of the novel coronavirus, the nationwide complete lockdown will remain in force for 21 days.
Key Highlights of Prime Minister's speech on Coronavirus Lockdown in India
PM Narendra Modi addressed the nation for the second time in less than a week, as India fights with coronavirus pandemic along with 190 other nations. Here are the key highlights of the Prime Minister's address to the nation.
India to go under full lockdown starting March 25 until April 15
Forget 21 days. Forget what going out means. – Narendra Modi
Every state in the country, every district, every village, every town and every street-locality is now being locked down.
Coronavirus Lockdown in India is a way of curfew
PM said that this lockdown is in a way of curfew and would be more stringent than Janta curfew practised on March 22, 2020.
The alarming spread of Coronavirus
Coronavirus took 67 days to get one lakh people infected. However, it took only 11 more days to affect 2 lakh people. What is even more frightening is that this disease took just four days to reach from two lakh infected people to three lakh people.
Importance of staying at home
Prime Minister Modi stressed that social distancing is the only option to stay safe from Coronavirus. To stop the infection, there is a need to stay at a distance from each other and stay inside our houses.
The Prime Minister said the people need to remember that a Coronavirus infected person initially appears to be normal and does not show symptoms and therefore it is necessary to maintain precautions and stay at home.
Supply of essential items will be ensured
Mr Modi said all steps are being taken by the Central and State government to ensure supply of essential items.
Countries adhered to quarantine guidelines started to overcome the Covid-19
PM urged citizens the need to learn from countries that have somewhat successfully mitigated the crisis. These countries were able to stem the spread with the strict lockdown.
Economic Implication of the Coronavirus Lockdown in India
Mr Modi said, the nation may have to face economic implication from this lockdown but it is important for the safety of people as it remains the topmost priority.
What happens if we fail to do a nationwide lockdown?
According to health experts, at least 21 days time is very important to break the coronavirus infection cycle. PM said, if we are not able to manage the upcoming 21 days of nationwide complete lockdown, we will be pushed back 21 years.
Measures to be taken by the Government Authorities during the Coronavirus Lockdown in India
Go through the above PDF to know the essential services exempted from the 21-days Coronavirus Lockdown in India.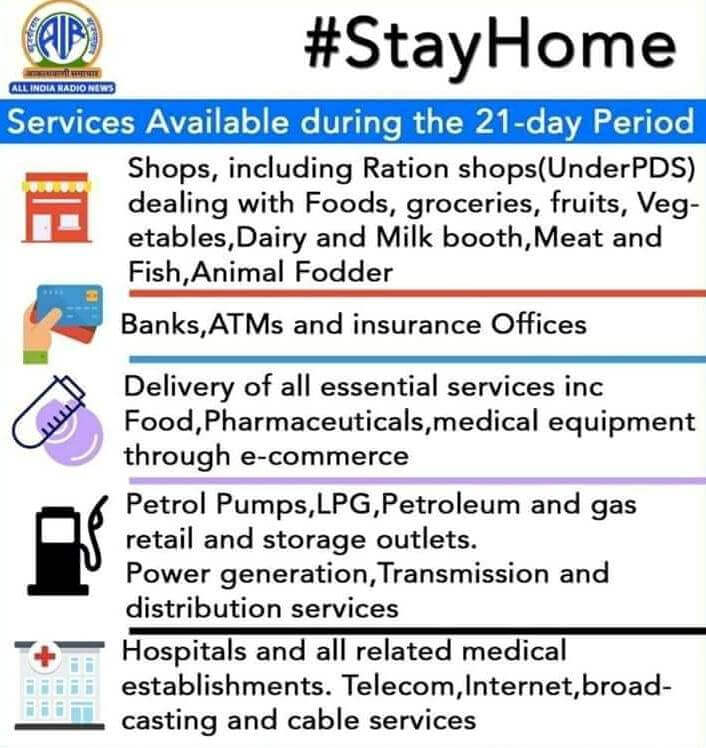 Any person violating containment measures connected with Covid-19 will be liable to be proceeded against as per the provisions of Section 51 to 60 of the Disaster Management Act 2005. Besides, legal action under Section 188 of the IPC will also be applicable.
Covid-19: Helpline numbers
If you need any assistance with respect to novel coronavirus infection, please call the Central Helpline numbers, or the State or UT Helpline numbers.
Central Helpline Number for corona-virus
Toll-free: 1075, +91-11-23978046
Helpline Email ID : ncov2019[at]gov[dot]in OR ncov2019[at]gmail[dot]com
Helpline Numbers of States for coronavirus
1 Andhra Pradesh 0866-2410978
2 Arunachal Pradesh 9436055743
3 Assam 6913347770
4 Bihar 104
5 Chhattisgarh 104
6 Goa 104
7 Gujarat 104
8 Haryana 8558893911
9 Himachal Pradesh 104
10 Jharkhand 104
11 Karnataka 104
12 Kerala 0471-2552056
13 Madhya Pradesh 104
14 Maharashtra 020-26127394
15 Manipur 3852411668
16 Meghalaya 108
17 Mizoram 102
18 Nagaland 7005539653
19 Odisha 9439994859
20 Punjab 104
21 Rajasthan 0141-2225624
22 Sikkim 104
23 Tamil Nadu 044-29510500
24 Telangana 104
25 Tripura 0381-2315879
26 Uttarakhand 104
27 Uttar Pradesh 18001805145
28 West Bengal 1800313444222, 03323412600.
Helpline numbers of Union Territories for Covid-19
1 Andaman and Nicobar Islands 03192-232102
2 Chandigarh 9779558282
3 Dadra and Nagar Haveli and Daman & Diu 104
4 Delhi 011-22307145
5 Jammu & Kashmir 01912520982, 0194-2440283
6 Ladakh 01982256462
7 Lakshadweep 104
8 Puducherry 104