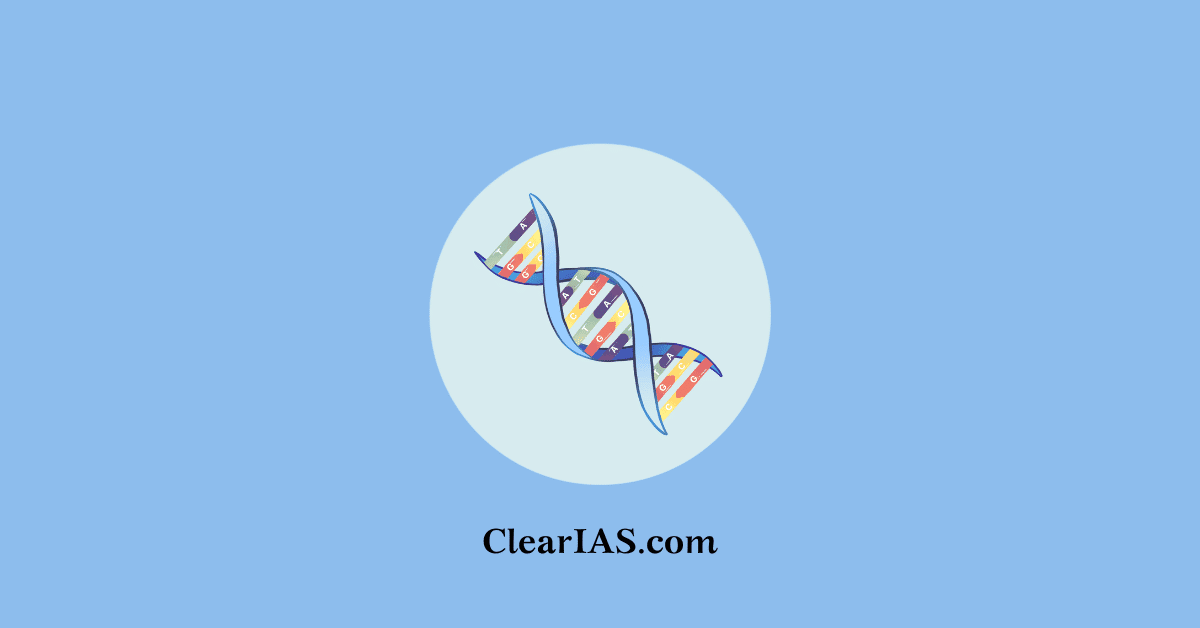 What is DNA Cloning? What are the DNA cloning techniques and procedures? What are the uses of gene cloning? Read further to know more.
Perhaps the first thing that comes to mind when you hear the phrase "cloning" is the cloning of entire species, like Dolly the sheep.
Yet, to clone something simply means to create a genetically identical replica of it.
A gene or other small portion of DNA is typically cloned in a molecular biology lab.
DNA Cloning
The act of creating numerous, exact duplicates of a specific genetic component or DNA fragment is known as DNA cloning. The gene or other target DNA fragment is initially placed into a circular piece of DNA called a plasmid in a standard DNA cloning procedure. Restriction enzymes that "cut and paste" the DNA are used for this. A molecule of recombinant DNA is created.
Subsequently, a bacterial cell is given the recombinant plasmid. The plasmid-carrying bacteria are chosen and raised. Making copies of the rDNA, or recombinant DNA, the plasmid carries is replicated by them during reproduction and passed on to their progeny.
We occasionally require many DNA copies to carry out studies or create new plasmids. In other instances, the DNA fragment encodes a helpful protein, and the bacteria are utilised to create Recombinant clone detection: The protein was synthesised by the many colonies. To produce the insulin used by diabetics, for instance, the human insulin gene is produced in E. coli bacterium.
DNA Cloning techniques
There are four main methods of gene cloning, which are summarised below:
 Isolation of Target DNA: The target DNA can be synthetic, complementary, or genomic DNA. If a certain restriction fragment can be recovered from the gel after electrophoresis, it may contain the genomic DNA of interest. If not, an mRNA template is used to immediately produce a complementary DNA or cDNA fragment. Affinity column chromatography is used to separate the polyadenylated mRNAs from other RNA types. Reverse transcriptase is subsequently used to copy these mRNAs into cDNAs. The unbroken coding sequence of a gene must be present in the cDNA since it is produced from mRNA in this instance, and the rDNA molecule will synthesise the eukaryotic gene product in a prokaryotic cell.
Insertion of a Foreign DNA Segment into a Vector: The isolated cDNA is fragmented using a particular restriction enzyme in order to produce particular cohesive ends. The cohesive ends produced are similar to the cDNA since the cloning vector is also subjected to the same restriction enzyme treatment. In order to insert a double-stranded cDNA into a cloning vector, single-stranded or ss-DNA sequences that are complementary to a tract of DNA at the termini of a linearized vector must be added to both termini. Sticky ends must be added to both termini in order for rDNA molecules to form effectively.
Transfer of rDNA into Bacterial Cell: Before the rDNA can be multiplied by cloning, it must be taken up by an appropriate bacterial host cell, which is then transformed. To put it another way, a host bacterial cell must accept the plasmid containing the foreign gene and begin transcription of that gene. "Transformation" refers to the process of introducing a plasmid containing foreign DNA into a cell. The mixture is subjected to a gentle heat shock, which causes the uptake of the DNA to occur more frequently. By allowing the bacteria to proliferate in the antibiotic selection medium, the selection of altered cells is accomplished.
Recombinant Clone Detection: The next step is to choose or screen out the few colonies that have the recombinant plasmid; using antibiotics is one of the simplest and most effective ways to do this. The altered bacterial cells are plated on a medium with a variety of antibiotics. As the antibiotic resistance gene of the plasmid permits the bacteria to multiply, the colonies that proliferate can be said to have a plasmid. For instance, the plasmid pBR 322 carries genes for tetracycline resistance and ampicillin resistance (ampr) (tetr). As a result, the ability of the trans-formants to grow on media containing one (or both) of these antibiotics can be used to identify them.
Also, read: Genome India Project (GIP) – ClearIAS
DNA cloning procedures
There are numerous uses for DNA cloning. Let's look at how DNA cloning can be utilised to get bacteria to produce a protein, like human insulin. Basic actions include:
Rip the plasmid open, then "paste" the gene inside. DNA ligase and restriction enzymes, which cleave DNA, are both necessary for this process (which joins DNA).
Infect bacteria with the plasmid. Antibiotic selection can be used to determine which bacteria incorporated the plasmid.
Plasmid-carrying bacteria should be multiplied and used as "factories" to produce the protein. Purify the protein that was extracted from the bacteria.
Read also: Virus – Definition, Structure, and Types – ClearIAS
Cloning Techniques
Application areas for DNA cloning are numerous. Let's look at how DNA cloning is used, for instance, to get bacteria to produce a protein (like human insulin). Basic gene cloning procedures include:
1. Cutting and Pasting DNA
At or near a specific target sequence of DNA recognised by a restriction enzyme, DNA is cut into two pieces.
The cut ends produced by many restriction enzymes have brief, single-stranded overhangs.
Two molecules can base pair with one another if their overhangs match.
The molecular glue, also known as DNA ligase, is used to link them if they can't come together to form an intact DNA molecule.
Gaps in the DNA backbone are filled by DNA ligase.
Also Read: Gene Editing – What is CRISPR-Cas9? – Clear IAS
Using a carefully chosen restriction enzyme, the DNA is digested which gives a:
The plasmid with a single-cut site
The target gene fragment with a cut site near each end
Then, the fragments are combined with DNA ligase, which links them to make a recombinant plasmid containing the gene.
2. Bacterial Transformation and Selection
Plasmids and other DNA fragments can be introduced into bacteria, such as the E. coli used, in a process called transformation.
During this process, specially prepared bacterial cells are given a shock (such as high temperature) that encourages them to take up foreign DNA.
An antibiotic resistance gene, which enables bacteria to endure in the presence of a particular antibiotic, is typically found in plasmids.
Hence, on nutrient plates containing the antibiotic, it is possible to choose bacteria that take up the plasmid.
Bacteria lacking the plasmid gene will perish, whereas those with the plasmid gene can survive and procreate.
Not every colony has the appropriate plasmid.
This is due to the fact that during ligation, the DNA fragments do not always adhere exactly as anticipated.
Therefore, a number of colonies are examined. Plasmids are frequently examined using techniques like polymerase chain reactions and restriction enzyme digestion.
3. Manufacture of Protein
After finding a bacterial colony containing the appropriate plasmid, it is possible to expand it into a vast culture of plasmid-carrying bacteria.
Large quantities of protein are produced by the bacteria, which act as factories.
For instance, if the human insulin gene is present on the plasmid, the bacteria would begin to transcribe the gene and translate the mRNA to make many molecules of human insulin protein.
The bacterial cells can be lysed to release the protein once it has been created. In addition to the target protein, there are numerous additional proteins and macromolecules floating around in bacteria (e.g., insulin).
This necessitates the use of several biochemical procedures to purify or separate the target protein from the other components of the cells.
Applications of gene cloning
Gene cloning has several applications in the fields of medicine and science. Examples of some of these include:
Biopharmaceuticals: Human proteins with biomedical uses are created using DNA cloning. E. coli-based insulin synthesis is one instance. Additional examples are tissue plasminogen activator, which is used to treat strokes, and human growth hormones, which are used to treat people who cannot naturally make this hormone.
Gene Therapy: A specific gene that is missing from a patient's body as a result of a genetic condition is provided by gene therapy. It was possible to create plasmids with a normal copy of the cystic fibrosis gene via DNA cloning. The lung function deterioration rate was reduced in cystic fibrosis patients after plasmids were administered to their lungs.
Gene Analysis: To better understand the function of a particular gene and how it works in an organism, biologists frequently utilise DNA cloning to produce artificial, recombinant copies of genes.
Article Written By: Atheena Fathima Riyas