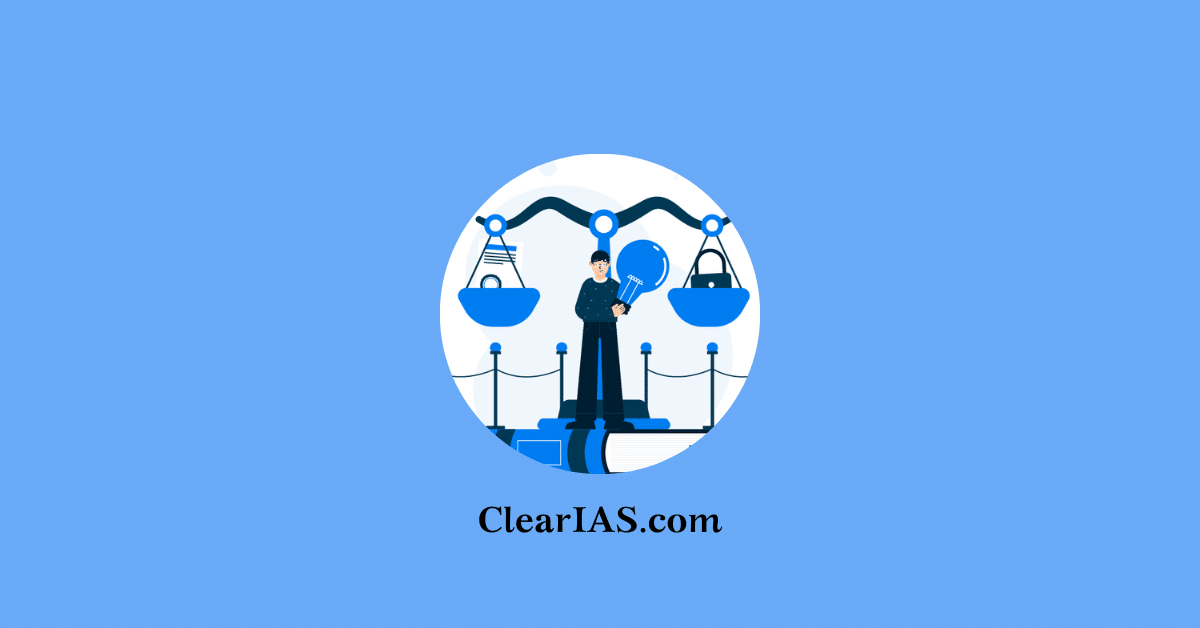 What is the evergreening of patents? What does Indian Patent Act mention about the evergreening of patents? Read further to know more.
Patent evergreening is the technique of modifying medications to extend their patent period and hence their profitability.
The Indian Patents Act of 1970 included numerous measures to prohibit the nefarious practice of "evergreening" patents.  The evergreening of patents is a topic of concern as it indirectly affects the cost of many life-saving drugs.
Let us go into detail about the evergreening of patents.
Evergreening of Patent
Evergreening a patent is a corporate, legal, business, and technological method for extending an issued patent's term in a jurisdiction that is about to expire to keep payments from them by obtaining new patents.
Inventions involving new forms of a known substance are not eligible for patent protection under Section 3(d) of the Indian Patent Act 1970 (as modified in 2005) unless there are significant differences in the material's qualities that affect its efficacy. This indicates that the Indian Patent Act forbids the evergreening of patents.
In other words, the concept of the evergreening of a patent can be explained in another way.
Evergreening is the process by which businesses apply for a patent extension with minor product or process adjustments just before the first patent, which has a 20-year lifespan, expires. For a brief amount of time, patents grant their owners market exclusivity.
In the case of medicines, this exclusivity should endure for the length of the primary patent's validity, which is normally 20 years and refers to the medicine's active pharmaceutical ingredient (API).
The price of medicines will drop significantly once patent exclusivity is lifted. Pharmaceutical companies are compelled to come up with innovative strategies to extend their exclusivity due to the fear of this drastic drop in income.
Evergreening, sometimes known as secondary patenting, is a technique used by businesses to prevent the entry of generic competitors. Obtaining additional patents on the original drug's modifications, such as new dosages, new forms, new releases, or new combinations, is known as secondary patenting or "evergreening."
Indian Patent Act and Evergreening
The fundamental tenet of our nation's patent law is that a patent can only be issued for an invention that is both novel and useful.
Patenting incremental advances, sometimes known as "evergreening," is prohibited by Section 3(d) of India's patent legislation.
According to The Patents Act of 1970's Section 3(d), "the mere discovery of a new form of a known substance or the discovery of any new property or new use for a known substance or of the use of a known process, machine, or apparatus is not patentable" unless the known process produces a new product or uses at least one new reactant.
The Supreme Court affirmed this clause in 2013 when it rejected Novartis' request to have its cancer medication Glivec patented.
Evidence of improving
therapeutic efficacy is required under Section 3(d).
The clause forbids patents for novel applications and novel traits of substances already known to exist.
Since Glivec was essentially a modified version of imatinib in the Novartis case, the patent for Glivec was denied in accordance with section 3(d) of the Patents Act.
According to Section 2(1)(ja), the product in question must have a technical improvement over the prior model that is not obvious to a person of ordinary skill.
Patents for mixtures of well-known compounds are only permitted, according to Section 3(e), if there is a synergistic effect.
No exclusivity over treatment modalities may be asserted, thanks to Section 3(i).
Indian Patents Act, 1970
This primary statute for India's patenting system went into effect in 1972. It took the place of the Indian Patents and Designs Act of 1911.
The Patents (Amendment) Act of 2005 revised the Act by extending product patents to all disciplines of technology, including food, medicines, chemicals, and microbes.
The laws relating to Exclusive Marketing Rights (EMRs) have been deleted as a result of the modification, and a clause allowing the award of compulsory licenses has been established.
Pre-grant and post-grant objection provisions have also been implemented.
Patents (Amendment) Rules, 2021
Certain amendments were made in 2021 and a new set of rules was added. The changes were as follows.
Lower Patent Fees for Educational Institutions
Educational institutions conduct a wide range of research activities in which professors, teachers, and students develop new technologies that must be patented to be commercialized.
When filing for patents, innovators must apply in the name of institutions, which must pay costs for large applicants, which are quite high and so act as a disincentive.
To encourage greater participation by educational institutions, the Patents (Amendment) Rules, 2021 decreased the official fees charged by them in respect of several acts under the Patents Rules, 2003.
All educational institutions are now eligible for the 80% fee reduction for patent filing and prosecution.
Previously, this benefit was available to all government-owned recognized educational institutions.
Expansion of the Expedited Examining System
The fastest-issued patent is one that was granted 41 days after the request was filed. This Accelerated Examination system capability was initially available for patent applications filed by startups.
SMEs (Small and Medium Businesses), Female applicants, Government Departments, Institutions created by a Central, Provincial, or State Act, Government Corporations, an Institution completely or largely sponsored by the Government, and applicants under the Patents Prosecution Highway are now included.
The Patent Prosecution Highway (PPH) is a collection of activities designed to speed up patent prosecution by sharing information among patent offices.
Reasons for granting Evergreening
The Patent Bargain, which rewards and incentivizes private risk in exchange for a restricted private monopoly right, is based on the theory that its advantages would trickle down to the broader public.
So, patent monopolies are given to inventors in the hopes that they would reveal something novel, creative, and useful for the industry to the general public.
Unfortunately, the patent bargain turns into a bargaining culture in which a person compromises their moral values to get advantages, undermining market competition and allowing patent holders to take more from society than is allowed.
Verdict of  Supreme Court in Evergreening
The Supreme Court of India concluded in Novartis AG v. Union of India & Others (2013) that the legislative goal is to avoid the extension of a patent monopoly that does not improve the medicinal efficacy of the drug. The SC's decision, however, had no favorable effects on the Patent Office or lower courts; instead, it delayed the arrival of generic equivalents, which hurt the accessibility of affordable medications.
Criticism against Evergreening
Evergreening has come under fire for its ability to restrict innovation by preventing other creators from advancing on already developed technology.
It prioritizes profits over human lives by raising the price of medications and other copyrighted goods, reducing their accessibility to those who need them.
It allows patent holders to take more money out of society than is allowed.
Controversy
The Indian Patent Office has denied Johnson & Johnson's plea to extend its monopoly on making Bedaquiline in India beyond July 2023. Bedaquiline can now be produced by generic medicine producers thanks to the key patents that have expired, making the medication more widely available and more affordable.
The medicine has been demonstrated to have a high success rate in treating MDR-TB and is regarded as a significant advancement in the fight against this disease.
Unfortunately, the high cost of the medicine has made it difficult for many patients, particularly in underdeveloped countries, to obtain it.
Bedaquiline is an important medicine in the treatment of multidrug-resistant tuberculosis patients whose first-line pharmacological treatment with isoniazid, rifampicin, pyrazinamide, and ethambutol has failed.
The usage of this oral medicine has proven critical in the treatment of tuberculosis in the country. It has less well-known negative consequences than injectable medicines.
The loss of the patent allowing Indian firms to develop generic drugs is likely to dramatically reduce the cost of tuberculosis treatment with bedaquiline.
Conclusion
Developed governments like the US must acknowledge the seriousness of the public health issues affecting developing and least developed countries. The right to protect public health and, in particular, to advance universal access to medicines, is far more important than protecting intellectual property, even though it is crucial for the development of new medicines.
Article Written By: Atheena Fathima Riyas