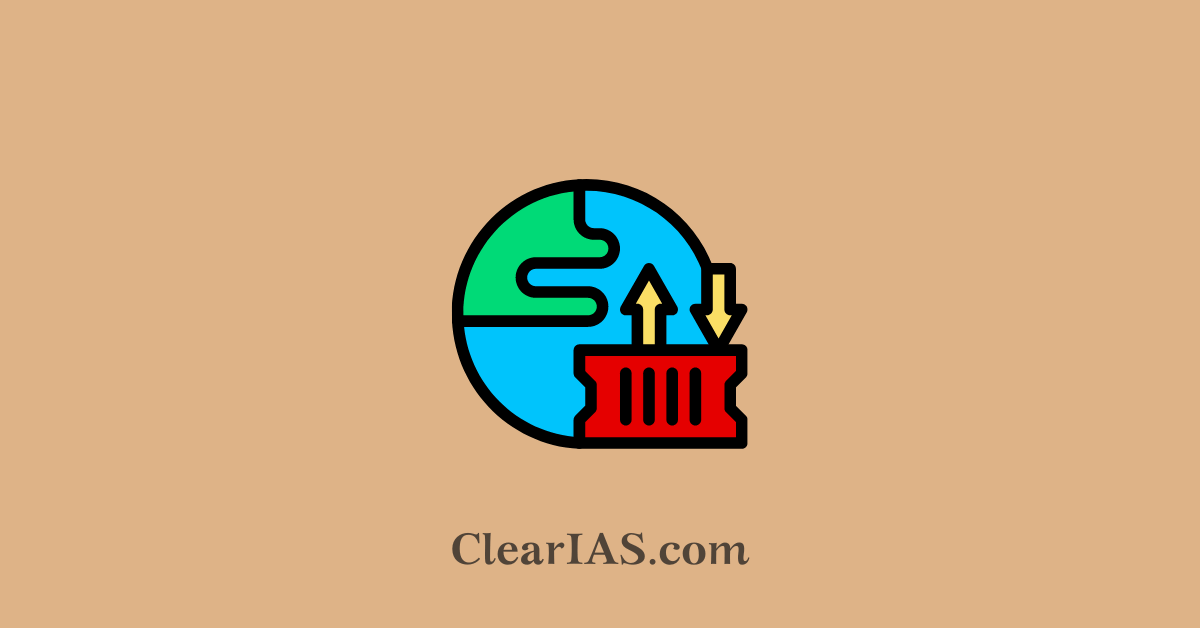 Export Preparedness Index (EPI) is released by NITI Aayog to discuss India's export performance. It also gives an overview of the country's sector-specific export performance. Read here to know more about the analysis.
NITI Aayog in association with the Institute for Competitiveness released the third edition of the report titled 'Export Preparedness Index (EPI) 2022' for States/UTs of India.
The report discusses India's export performance amid the prevailing global trade context in FY22, followed by an overview of the country's sector-specific export performance.
The report further highlights the need to develop our districts as export hubs in the country and undertakes a district-level analysis of merchandise exports in the country.
Export Preparedness Index (EPI)
EPI is a comprehensive tool that measures the export preparedness of the States and UTs in India.
Exports are vital for stimulating economic growth and development in a country, which necessitates understanding the factors which influence export performance.
The index undertakes a comprehensive analysis of States and UTs across export-related parameters to identify their strengths and weaknesses.
Developing the methodology for the index is an evolving process that constantly incorporates stakeholder feedback.
Thus, the results and rankings published in this edition are not directly comparable to the previous editions, however EPI, with its insights, continues to seek to assist the States and UTs in driving policy changes that are relevant to address their specific challenges.
EPI assesses the performance of the States and UTs across four pillars-
Policy
Business Ecosystem
Export Ecosystem
Export Performance.
Each pillar is composed of sub-pillars, which in turn capture a state's performance using relevant indicators.
Policy Pillar evaluates states' and UTs' performance based on its adoption of export-related policy ecosystems at a state and district level as well as the institutional framework surrounding the ecosystem.
Business Ecosystem assesses the prevailing business environment in a state/UT, along with the extent of business-supportive infrastructure, and a state/UTs' transport connectivity.
Export Ecosystem focuses on the export-related infrastructure in a state/UT along with the trade support provided to the exporters, and the prevalence of Research and Development in the state/UT to foster innovation.
Export Performance is an output-based indicator that gauges the growth of a state's export over the previous year and analyses its export concentration and footprint on the global markets.
These pillars are further based on ten sub-pillars –
Export Promotion Policy
Institutional Framework
Business Environment
Infrastructure
Transport Connectivity
Export Infrastructure
Trade Support
R&D Infrastructure
Export Diversification
Growth Orientation
Export Preparedness Index 2022 (EPI 2022)
The report presents a comprehensive analysis of India's export performance in FY22, along with its sector-specific and district-level merchandise export trends.
The EPI 2022 Report observed that most 'Coastal States' have performed well, with the states of Tamil Nadu, Maharashtra, Karnataka, and Gujarat being the top performers in the Export Preparedness Index across the country, in all categories of states.
Tamil Nadu's performance in terms of export performance indicators, including the value of exports, export concentration, and global market footprint, contributed to its top ranking.
It has been a consistent leader in sectors such as automotive, leather, textiles, and electronic goods.
Uttarakhand secured the top position among hilly/Himalayan states in the EPI 2022. It is followed by Himachal Pradesh, Manipur, Tripura, Sikkim, Nagaland, Meghalaya, Arunachal Pradesh, and Mizoram.
Haryana topped the chart among the landlocked regions, indicating its preparedness for exports. It was followed by Telangana, Uttar Pradesh, Punjab, Madhya Pradesh, and Rajasthan.
Among union territories and small states, Goa ranked first in the EPI 2022. Jammu and Kashmir, Delhi, Andaman, and Nicobar Islands, and Ladakh secured the second, third, fourth, and fifth positions, respectively.
Despite the global slowdown, India's exports in 2021-22 crossed an unprecedented USD 675 Billion, with trade in goods accounting for USD 420 billion.
The value of merchandise exports crossed USD 400 billion in FY2022, an ambitious goal set by the government, reaching up to USD 422 billion by March 2022.
Globally, the increase in prices of commodities and the rise in demand from developed countries helped increase India's merchandise exports.
Global trade in 2021 showed signs of recovery from Covid-19.
Factors like increased demand for goods, fiscal policies, vaccine distribution, and easing of restrictions contributed to a 27% increase in merchandise trade and a 16% increase in services trade compared to the previous year.
The Russo-Ukrainian war in February 2022 slowed down the recovery, impacting sectors like grain, oil, and natural gas.
Critical Observations
States have lagged in terms of transport connectivity. The absence of air connectivity hampers the movement of goods across regions, especially in states which are landlocked or geographically disadvantaged.
The lower performance of the country in terms of Research and Development (R&D) indicates the lack of attention given to the role of innovation in exports.
The state government has to both continue and extend its support to the industries which are struggling.
26 states in the country have registered a decrease in the gross value addition of their manufacturing sector.
10 states have registered a decrease in the inflow of Foreign Direct Investment (FDI).
The lack of capacity-building workshops for exporters hampers their ability to penetrate the global markets as 25 of 36 states have organized less than 10 workshops across a year.
For the effectiveness of existing government schemes to support states, timely approval of projects is a must.
Also read: Foreign Trade of India: Concepts of International Trade
Conclusion
With its ranking and scorecards, the report aims to present a comprehensive picture of a state's and UT's export preparedness.
It also highlights the achievements of states/UTs and encourages peer learning among the states/UTs to uphold the spirit of competitive federalism.
By improving collaboration among states, and between states and center, India can aspire to achieve sustained economic growth and leverage its heterogeneity to foster development at national and sub-national levels.
The efforts of state governments in improving the policy ecosystem have led many states to create export promotion policies and district-level export action plans.
It is noted in the report, there is a scope for improvement in the business and export ecosystem in many states which is necessary to improve their export performance.
Way forward
Throughout the post-pandemic era, Indian exports have proven their resilience by successfully navigating the challenges thrown up by the post-pandemic supply-chain issues and geopolitical factors.
To maintain this momentum, India aims to become a global export player by promoting States and further districts as export hubs.
The Export Preparedness Index empowers stakeholders to identify strategies and improve parameters that impact a state's exports, thereby enhancing its export competitiveness.
It provides a comprehensive analysis of policy changes and the creation of a favorable export ecosystem using its data-driven approach.
The report aims to propel India toward achieving the target of merchandise exports valued over US$ 1 Trillion by harnessing its diverse strengths, fostering regional competitiveness, and positioning itself as a key player in the global south export market.
States have developed solid policy frameworks, and efforts should now be directed toward improving business infrastructure, transport connectivity, diversifying export baskets, and penetrating more global markets.
Encouraging the promotion of unique products such as GI-tagged products can also help achieve these goals.
Improved coordination and concerted efforts by all stakeholders are necessary to overcome obstacles in boosting India's export performance.
-Article by Swathi Satish