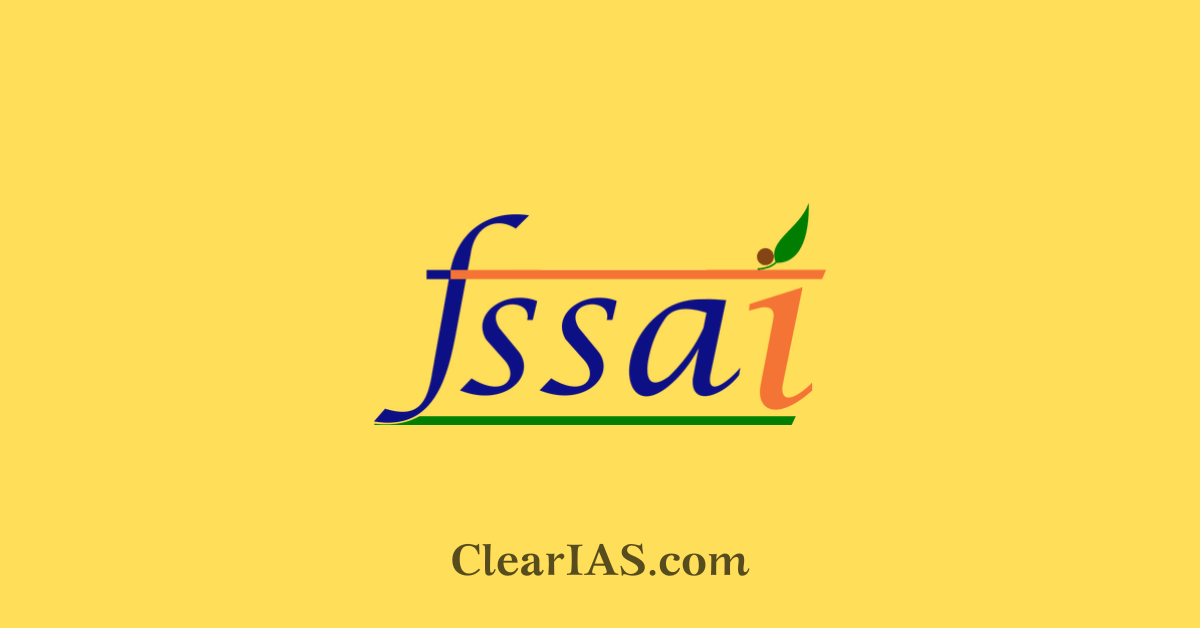 Food Safety and Standards Authority of India (FSSAI) is a statutory body established under the Ministry of Health & Family Welfare. FSSAI is responsible for protecting and promoting public health through the regulation and supervision of food safety. Read here to learn more about the institution.
National legal frameworks are a key pillar in an effective food control system. In all countries, food is governed by a complexity of laws and regulations, which set out the government's requirements to be met by food chain operators to ensure food safety and quality.
The term "food law" applies to legislation that regulates the production, trade, and handling of food and hence covers the regulation of food control, food safety, quality, and relevant aspects of food trade across the entire food chain, from the provision for animal feed to the consumer.
Food safety laws are intended to safeguard customers from the danger of illness brought on by consuming contaminated food. In other words, depending on where you live, different laws and standards may be in effect. Laws can be implemented at the central, state, or municipal levels. These rules generally demand that food vendors adhere to safe handling practices and maintain records of their actions.
The Government of India has included Food Fortification including rice fortification under the National Nutrition Mission- POSHAN Abhiyan as a complementary intervention to reduce the prevalence of anemia and malnutrition in India.
Food Safety and Standards Authority of India (FSSAI)
The Food Safety and Standards Authority of India (FSSAI) was established in September 2008 under the provisions of the Food Safety and Standards (FSS) Act, 2006 as the apex authority on all matters of food safety and to ensure safe and wholesome food to consumers.
Food Safety and Standards (FSS) Act, 2006 was enacted with the objectives:
To consolidate the laws relating to food and for laying down science-based standards for articles of food.
To regulate their manufacture, storage, distribution, sale, and import to ensure the availability of safe and wholesome food for human consumption.
The FSS Act was a consolidation of various older acts like:
Prevention of Food Adulteration Act, 1954
Fruit Products Order, 1955
Meat Food Products Order, 1973
Vegetable Oil Products (Control) Order, 1947
Edible Oils Packaging (Regulation) Order 1988
Milk and Milk Products Order, 1992
The FSSAI consists of a chairperson and 22 members.
The FSSAI is in charge of establishing food standards so that consumers, traders, manufacturers, and investors only have to deal with one organization.
The Ministry of Food Safety and Standards Authority of India is the nodal ministry of FSSAI.
The following are the statutory powers granted to FSSAI:
Framing of Regulations to lay down food safety standards
Laying down guidelines for accreditation of laboratories for food testing
Providing scientific advice and technical support to the Central Government
Contributing to the development of international technical standards in food
Collecting and collating data regarding food consumption, contamination, emerging risks, etc.
Disseminating information and promoting awareness about food safety and nutrition in India.
FSSAI has set certain guidelines for food safety research. The Research and Development division is responsible for research with the following objectives:
Generate new knowledge that would help in continuously updating and upgrading food safety standards that are compatible with international organizations
Carry out evidence-based studies for improving or building Rules and regulations.
It has also been mandated to perform various functions related to the quality and standards of food and drinks.
Food safety standards by FSSAI
The FSSAI has prescribed standards for the following:
Dairy products and analogs
Fats, oils, and fat emulsions
Fruits and vegetable products
Cereal and cereal products
Meat and meat products
Fish and fish products
Sweets & confectionery
Sweetening agents including honey
Salt, spices, condiments, and related products
Beverages, (other than dairy and fruits & vegetables based)
Other food products and ingredients
Proprietary food
Fortification of staple foods i.e. vegetable oil, milk, salt, rice, and wheat flour/maida
The creation of standards is a dynamic process that takes into account the most recent advancements in food science, eating habits, new food products, and additives, changes in processing technology that result in altered specifications, improvements in food analytical methods, and the discovery of new risks or other regulatory options.
Recent developments under FSSAI
FSSAI has constituted 21 subject-specific Scientific Panels under Section 13 of the FSS Act, which consists of independent scientific experts, to act as the risk assessment bodies and provide their considered scientific opinion.
During 2022, FSSAI continued to work towards the development/revision of science-based and internationally benchmarked standards of food products.
FSSAI operationalized an online portal- ePAAS (electronic product & claim approval application system) in 2022. The ePAAS portal facilitates the Food Business Operators (FBOs) to submit requisite fees and applications under the FSS (Approval for Non-Specified Food and Food Ingredients) Regulations, 2017.
It also notified two new FSS Regulations- FSS (Ayurveda Aahaar), Regulations, 2022, and FSS (Vegan Foods) Regulations, 2022.
The "Network for Scientific Cooperation for Food Safety and Applied Nutrition (NetSCoFAN) was established under Section 16(3)(e) of the FSS Act, 2006 to have a network of research and academic institutions working in the area of food and nutrition.
Issued guidance notes on fixation of maximum residue limits of pesticides in food commodities; elimination of trans fatty acids; and display of information in food service establishments (Menu Labelling).
FSSAI is implementing a Central Sector Scheme (CSS) for "Strengthening of Food Testing System in the Country Including Provision of Mobile Food Testing Labs" (SOFTeL).
Way forward for Food safety in India
The State/UT Governments are primarily responsible for the enforcement of the FSS Act, 2006 in their respective jurisdictions through the institution of the Commissioner of Food Safety.
There are still overlapping and pre-existing requirements upheld by various regulatory agencies notwithstanding the ten-year transition from the old food safety legislation into the FSS Act's integrated standards and regulations.
If all parties are to adhere to FSSA regulations, clarity is required.
The BIS and AGMARK standards need to be reviewed separately by the government, the aforementioned regulations need to be merged into the FSS Act, and the lines between mandatory and optional requirements as well as the responsibilities of the FSSAI, BIS, and the Directorate of Marketing and Inspection (DMI), which is in charge of enforcing AGMARK standards, need to be made clear.
Additionally, the government needs to focus more on creating the necessary institutional and human resources to monitor food safety.
Producers, customers, food handlers, and even officials are unaware of the importance of food safety and are unaware of the frequently changing standards.
Lack of knowledge and ambiguity are possibly the main obstacles facing food firms trying to comply with food safety rules.
This gap needs to be addressed predominantly to implement the regulations properly.
Rural customers should also have access to wholesome food, and the government can do this by launching media campaigns.
To increase public awareness and educate the public on proper agricultural, home, and workplace hygiene as well as the appropriate use of pesticides, the FSSAI should collaborate with other ministries.
Food producers, handlers, and industry will abide by consumer demands for safe food.
-Article written by Swathi Satish