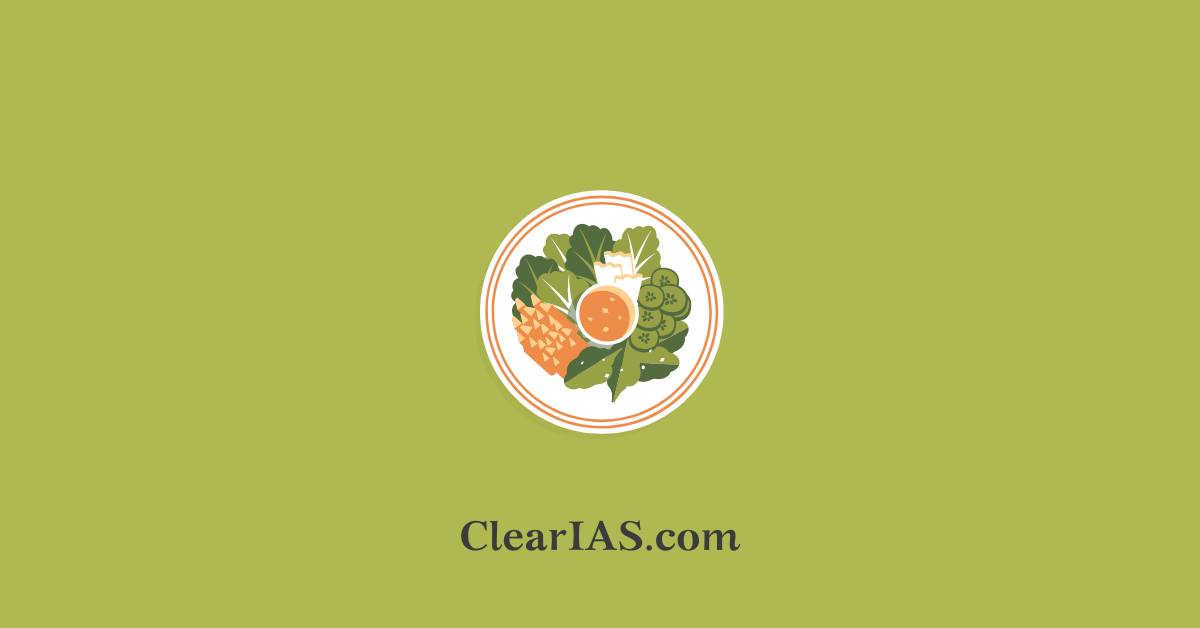 Ministry of Women and Child Development has issued Guidelines for the implementation of 'Saksham Anganwadi and Poshan 2.0′.
Mission Saksham Anganwadi and Poshan 2.0 aims to address the problems of malnutrition in children, adolescent girls, pregnant women, and lactating mothers through a strategic shift in nutrition content and delivery and the development of a converging ecosystem.
About Poshan 2.0
Mission Poshan 2.0 will support the development of the country's human capital, tackle the problems associated with malnutrition, spread knowledge about nutrition, encourage healthy eating practices, and address deficiencies connected to nutrition through important strategies.
Poshan 2.0 will include three significant initiatives within its purview: Anganwadi Services, the Scheme for Adolescent Girls, and Poshan Abhiyaan.
Moreover, Poshan 2.0 will concentrate on Maternal Nutrition, Infant and Young Child Feeding Norms, Treatment of MAM/SAM, and Wellness through AYUSH. Convergence, governance, and capacity-building will serve as its three pillars.
To achieve its goals, Mission Poshan 2.0 will combine a number of crucial initiatives, including corrective measures, campaigns to raise nutrition awareness, communication methods, and the development of sustainable ecosystems.
About Mission Saksham Anganwadi
To improve nutrition delivery, Saksham Anganwadi would reinforce, renovate, and revitalise 2 lakh Anganwadi Centres (AWCs) nationwide at a rate of 40,000 AWCs each year.
The mission aims at promoting young children's creative, social, emotional, cognitive, and intellectual development in coordination with education development programmes.
It will provide more services with better infrastructure including internet/wifi connectivity, water purifier and Early Childhood Care and
Education with smart learning aids, audio-visual aids, child-friendly learning equipment, etc.
Another key feature of Saksham Anganwadi is the installation of the Rain Water Harvesting System to aid the "Jal Shakti Abhiyaan: Catch The Rain" campaign.
Vision
The main focus of the mission is on the fundamental importance of nutrition and early childhood care. and education.
Poshan 2.0 aims to address the difficult issue of malnutrition among young children (under the age of 6), adolescent girls (14–18), and lactating mothers.
Two-thirds of the Indian population is comprised of women and children. Hence, Poshan 2.0 is important for India's development and achievement of sustainable development goals as it contributes to SDG 2 (Zero Hunger) and SDG 4 (Quality Education).
Objective
The Supplementary Nutrition Programme under Anganwadi Services, Scheme for Adolescent Girls and Poshan Abhiyaan have been incorporated under Poshan 2.0 as an Integrated Nutrition Support Programme (INSP) to address the challenge of malnutrition. The objectives of Poshan 2.0 are:
To contribute to the human capital development of the country;
Address challenges of malnutrition;
Promote nutrition awareness and good eating habits for sustainable health and well-being; and
Address nutrition-related deficiencies through key strategies.
Funding Pattern
Poshan 2.0, the centrally sponsored scheme being implemented through the State Governments/ UT administrations. The funding pattern between the central and state government are provided below:
The cost-sharing between the Centre and States/UTs with Legislature is in the ratio of 60:40.
The cost-sharing between the Centre and North Eastern/Himalayan States (including J&K) is in the ratio of 90:10.
The cost-sharing between the Centre and UT Without Legislature is 100:0.
Components of Poshan Abhiyan
Key components of the Poshan Abhiyan are as follows:
Community-Based Events (CBEs)
Poshan Abhiyan is focused on improving the agenda related to nutrition into a Jan Andolan with the cooperation of Panchayati Raj Institutions, Villages, Organizations, SHGs, volunteers etc. and ensuring wide public participation.
 Information, Education & Communication (IEC)
The IEC approach is to educate the public on the advantages provided by the many government programmes related to nutrition and health and to direct them on how to utilise them along with Saksham Anganwadi and Poshan 2.0.
The IEC approach will use a variety of communication tools to meet the unique demands of both rural and urban populations. The following techniques will be mostly used for IEC activities.
Print Media.
Television.
All India Radio
Social Media Campaigns.
Poshan Maah and Poshan Pakhwada
Since the beginning of Poshan Abhiyaan in March 2018, these events have aided in connecting with communities through the biggest annual Jan Andolans focused on nutrition in the country.
Everywhere in the country, September is observed as Rashtriya Poshan Maah. Similarly, in/around March, Poshan Pakhwada is celebrated.
Procurement of Smart Phone-IT
By giving them smartphones, the Abhiyaan empowers the frontline employees, such as the Anganwadi workers and Lady Supervisors.
Incentive for Kuposhan Mukt villages
A "Kuposhan Mukt Villages" incentive has been included in Saksham Anganwadi and Poshan 2.0, and it will be given out to eligible villages and panchayats. The incentives will be distributed yearly based on the suggestions of the States/UTs and will be decided upon by a committee.
Anganwadi Service Scheme Under Poshan 2.0
The Anganwadi Services Scheme provides the following services to eligible beneficiaries:
supplementary nutrition
pre-school non-formal education
nutrition & health education
immunization
health check-up and
referral services
Key Features of Anganwadi Service Scheme Under Poshan 2.0
The salient features of the scheme are as follows:
Children under the age of six, pregnant women and lactating mothers (PW&LM), and adolescent girls (14 to 18 years old) in aspirational districts and North Eastern States are beneficiaries under the scheme.
This Scheme is open to all eligible beneficiaries, irrespective of caste, religion and income criteria.
The beneficiary must be registered at the nearest Anganwadi Centre with Aadhaar identification but the Aadhar of a child is not mandatory.
Conclusion
Since then, we have achieved significant advancements in terms of several nutrition indices. However, there is still a long way to go before we accomplish our objectives. The most recent National Family Health Survey (NFHS-5) reports that 35% of children under the age of five are stunted and 19% are wasting. In the entire world, anaemia continues to be the most prevalent in our country. The issue of malnutrition has received significant importance from the government in recent years, and it continues to carry out focused interventions like the Prime Minister's Overarching Scheme for Holistic Nourishment (Poshan) Abhiyaan.
Related posts
Article Written By: Priti Raj