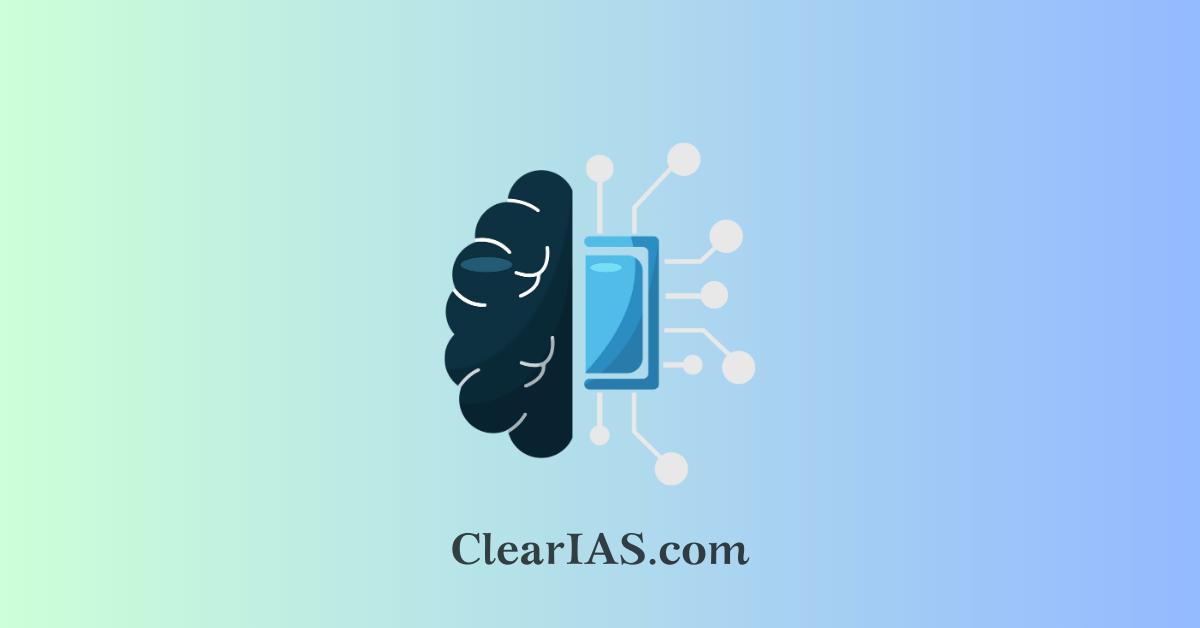 The future of work and AI have been increasingly used in the same sentence since technology started taking bigger leaps. Reports have been suggesting that AI could replace a staggering number of jobs. But how exactly is AI changing the future of work? Is it going to increase unemployment globally? Read here to understand better.
There has been the caution that a robot may replace humans at work for years.
More recently, Goldman Sachs research made the startling claim that 300 million full-time employees might be replaced by artificial intelligence (AI). However, for many individuals, work has appeared to go mostly as usual.
Is everything simply flimflam? Or, given current developments in AI, are we at the tipping point? Will AI replace humans or will it truly help us become more efficient and quicker at what we do?
Future of Work and AI
The future of work is undergoing significant transformation due to the integration of artificial intelligence (AI) and other advanced technologies.
These changes are reshaping the way people work, the skills required, and the overall dynamics of the job market.
Here's a look at how AI is influencing the future of work:
Automation and Job Disruption:
AI technologies are automating routine and repetitive tasks across various industries. This can lead to job displacement in certain roles, particularly those that involve manual or repetitive activities.
However, automation also has the potential to create new jobs in areas such as AI development, data analysis, cybersecurity, and more.
Skill Shift:
The demand for skills is shifting. Soft skills such as creativity, critical thinking, emotional intelligence, adaptability, and problem-solving are becoming increasingly valuable as they are not easily replaceable by AI.
Upskilling and reskilling will be essential for individuals to remain relevant in the job market. Lifelong learning will become a norm to keep up with changing technology.
Augmentation of Human Work:
AI can be used to enhance human capabilities and improve decision-making. For instance, AI-powered tools can analyze large datasets quickly, leading to more informed decisions.
Collaboration between humans and AI is expected to become more common, with AI handling routine tasks while humans focus on tasks requiring empathy, creativity, and complex problem-solving.
Gig Economy and Remote Work:
AI and technology are enabling remote work and freelancing opportunities. Online platforms and marketplaces connect freelancers with projects from all over the world.
This trend is leading to the growth of the gig economy, where individuals work on a project-to-project basis rather than traditional full-time employment.
New Industries and Opportunities:
The integration of AI is giving rise to new industries and business models, such as AI ethics and governance, data privacy, and AI-enabled healthcare solutions.
Entrepreneurship and innovation are expected to flourish as individuals and companies develop novel applications for AI technology.
Ethical Considerations:
As AI systems become more sophisticated, ethical concerns related to bias, privacy, job displacement, and the potential for decision-making without human intervention are arising.
Addressing these ethical challenges will be crucial to ensure responsible and equitable deployment of AI technologies.
Impact on Education and Training:
Traditional education models are evolving to incorporate technology and AI-driven learning tools. Online education, e-learning platforms, and adaptive learning systems are becoming more prevalent.
Lifelong learning and continuous skill development will be essential for individuals to remain competitive and adaptable.
Future of Work and AI: Global Outlook
While AI skills generally are accelerating across industries and geographies, we're also seeing Generative AI (GAI), such as ChatGPT, start to make its way into the world of work.
As companies and organizations incorporate these new technologies into their daily operations, it will reshape our everyday jobs.
GAI will reduce the time spent on some tasks and usher in new skills, while also raising the importance of people skills.
Based on various AI skills indexes, countries have shown an increase in the number of people with AI skills compared to earlier years.
The index shows that Singapore, Finland, Ireland, India, and Canada are experiencing the fastest rate of AI skills diffusion.
AI-skilled members in India increased 14 times in June 2023 compared to January 2016.
The launch of ChatGPT in November 2022 led to a meteoric rise of interest in and conversation around AI, and more specifically in Generative AI. I
Numerous countries around the world are actively engaging with artificial intelligence (AI) and preparing for the future of work by implementing policies, strategies, and initiatives to harness the potential of AI while addressing its impacts on the workforce.
China has made significant investments in AI research, development, and applications. The country aims to become a global AI leader by 2030 through its "Next Generation Artificial Intelligence Development Plan." China's focus includes AI research, talent development, and promoting AI adoption across industries.
The U.S. is a key player in AI research and innovation, with major tech hubs like Silicon Valley. The American AI Initiative aims to enhance AI leadership, R&D, workforce development, and data access. The U.S. also has initiatives to address the ethical and societal implications of AI.
Canada is known for its AI research and has attracted top AI talent and companies. Montreal and Toronto are AI hubs. The Canadian government supports AI through research grants, funding for startups, and initiatives to address potential biases and ethical concerns.
The EU is investing in AI through its Digital Single Market strategy. The European Commission released guidelines on AI ethics and a plan for AI research and development. The European AI Alliance facilitates public consultation on AI-related policy.
South Korea has a national AI strategy aimed at AI research, innovation, education, and industry promotion. The government is investing in AI research centers, startups, and AI education in schools.
Singapore is working to become an AI hub through initiatives like AI Singapore, which promotes AI adoption in various sectors. The government supports research, entrepreneurship, and AI skill development.
Japan has a Society 5.0 vision that integrates AI, IoT, and other technologies for societal benefit. The government is investing in AI research, startups, and international collaborations.
India's National Strategy for AI aims to drive AI research, development, and adoption across sectors. The strategy focuses on AI research, building AI centers, fostering innovation, and developing AI talent.
The UAE has launched the "UAE Artificial Intelligence Strategy 2031" to position itself as a global AI leader. The strategy includes initiatives for R&D, AI adoption, and skill development.
Germany's AI strategy emphasizes AI research, innovation, and skills development. The government aims to support AI startups, create AI research hubs, and promote data sharing.
France's AI strategy focuses on research, innovation, ethics, and governance. Initiatives include funding AI research centers, creating AI hubs, and promoting interdisciplinary collaboration.
Also read: Artificial Intelligence (AI): Everything you need to know
Conclusion
The future of work in the context of AI is characterized by a mix of challenges and opportunities. While AI-driven automation may disrupt certain jobs, it also has the potential to create new roles, enhance human capabilities, and reshape industries.
Preparing for this future requires a focus on developing adaptable skills, embracing lifelong learning, and addressing ethical considerations in the adoption of AI technologies.
­-Article by Swathi Satish