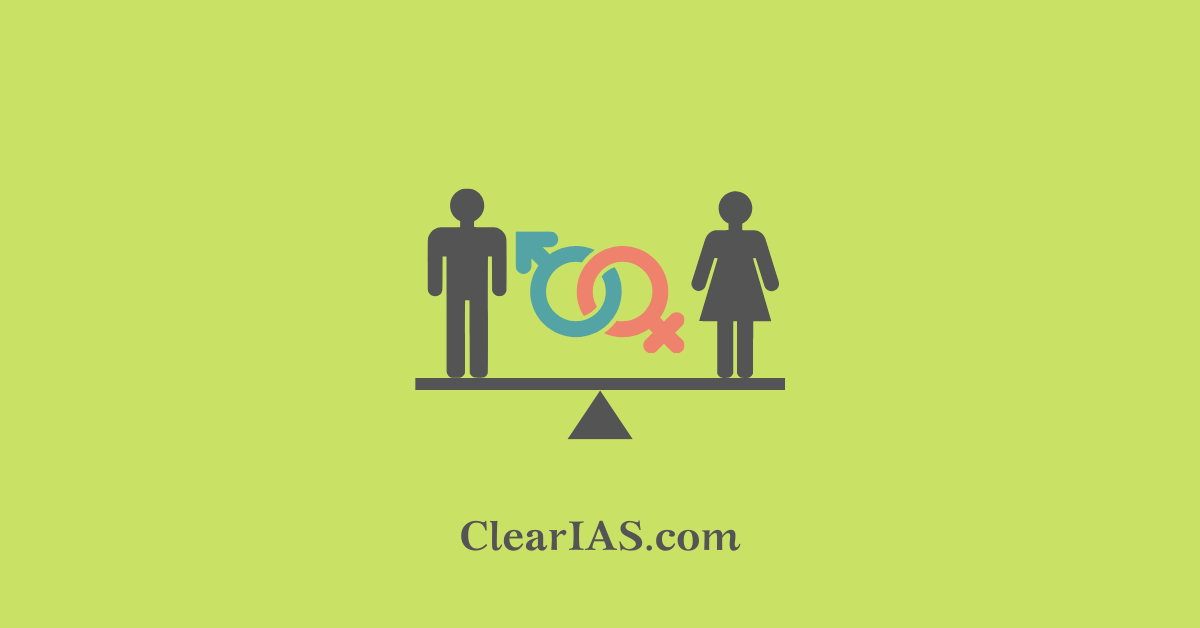 There are still gender disparities in opportunities and outcomes in public life, work, entrepreneurship, and education. Governments can use the budgeting process to advance equality. This can be done by implementing gender budgeting. Read to know more.
Are men, women, or transgender equal?
Do men, women, or transgender enjoy equality in terms of status and opportunities?
Should men, women, and transgender get equal consideration for the welfare schemes of the government?
Shouldn't there be women-specific schemes? Shouldn't there be special consideration for the third gender?
Should there be women-specific allocation in the budget?
What is Gender Budgeting?
The term "gender budgeting" refers to creating or assessing budgets from a gender viewpoint.
This method is sometimes known as gender-sensitive budgeting.
Governments can use gender budgeting to advance equality through fiscal policies by analyzing evaluations of a budget's many effects on men and women.
The government can set goals or targets for equality, and allocate funds to achieve those ambitions.
There are still gender disparities in opportunities and outcomes in public life, work, entrepreneurship, and education.
Governments can use the budgeting process to advance equality by implementing gender budgeting.
The gender budget makes sure that financial commitments are made in accordance with gender commitments.
Background of Gender Budgets in India
Over the past two to three decades, there has been an international surge in the campaign for gender equity.
The change came to light when the international community realized that gender equality is crucial for both social and economic progress.
The International Covenant on Economic, Social, and Cultural Rights, which compelled member parties to implement suitable measures to advance economic rights and promote gender equality, served as the impetus for early initiatives toward gender budgeting.
The United Nations General Assembly passed the "International Bill of Rights for Women", also known as the Convention on the Elimination of All Forms of Discrimination Against Women (CEDAW), in 1979. This document set an agenda that focused on what gender discrimination is and called for action to eliminate it.
On July 9, 1993, India ratified the CEDAW convention with two declaratory statements.
The first Gender Budget Statement appeared in the Indian Budget of 2005–2006. Every year, the government releases a Gender Budget Statement with the Union Budget.
Steps Taken by GoI to promote gender equality
The government is committed to promoting gender equality across all fields and spheres of government.  Gender budgeting is an approach the government has chosen to include a gender perspective in all phases of policy formulation.
The government has stressed that gender-sensitive legislation, policies, plans, programs, schemes, resource allocation, implementation, monitoring, auditing, and effect evaluation of programs and schemes are all part of gender budgeting.
In this regard, the Ministry of Women and Child Development has focused on:
Establishing institutional mechanisms and structures for gender budgeting across all Ministries/Departments at the central, state/UTs, and local levels.
Creating expertise and enhancing capacity at all levels of governance for gender budgeting.
The Ministry of Women and Child Development is putting into practice a program on gender budgeting to provide financial grant-in-aid to government agencies, national and state training institutions, and organizations to conduct training and workshops to increase the capacity of various stakeholders.
Women's programs received Rs. 1.71 lakh crore (almost 5% of the total budget) in the 2022–2023 budget. At least 16 states have implemented gender-responsive budgets and programs that help women.
Sad Fact: World Economic Forum (WEF) released the Global Gender Gap (GGG) Report for 2022. India ranked 135 out of 146 countries.
Parts of Gender Budget
Part A includes schemes with 100% allocation for women (for ex: Beti Bachao Beti Padhao, Ujjawala, Mahila Shakti Kendra, Anganwadi, etc.)
Part B with schemes allocating at least 30% of funds for women (for ex: Mid-day meals program, PM POSHAN, etc.)
Significance of gender Budgeting
The main benefit of gender budgeting is the reduction of gender disparities.
Modern society still exhibits gender inequality, which is seen in entrepreneurship opportunities, labour participation, pay, education, health outcomes, governance, and employee representation in top management roles.
These differences show unfair resource distribution even if they may be related to more traditional elements, such as cultural roles for men and women. By ensuring that public policy is developed and implemented in an inclusive manner that recognizes women as important contributors to economic progress, gender budgeting seeks to address these imbalances.
Gender budgeting calls for the auditing of public budgets to take into account gender differences. The care of household environments and interpersonal connections is primarily performed by women- is frequently ignored by public budgets.
The visualization of women's unpaid effort in social reproduction and its contribution to the general well-being of society is made possible by gender budget auditing.
What have Gender Budgets achieved?
The Gender Budget has been successful in raising awareness of gender issues despite its flaws. The mainstreaming of the notion that a gender lens is significant inside the fiscal discourse is one of the biggest successes of gender-responsive budgeting.
About CEDAW: The Convention on the Elimination of All Forms of Discrimination against Women
The CEDAW convention not only prohibits overt acts of discrimination by States but also obliges them to take positive steps to end discrimination against women in all spheres of society, including the public and private sectors and political life.
On July 9, 1993, India ratified the CEDAW treaty along with two declarative statements. The declaration's text is as follows:
Declaration – 1
The Government of the Republic of India declares that it shall abide by and ensure these provisions in conformity with its policy of non-interference in the personal affairs of any community without its initiative and consent.
Declaration – 2
The Government of the Republic of India declares that though in principle it fully supports the principle of compulsory registration of marriage, it is not practical in a vast country like India with its variety of customs, religions, and level of literacy.
The UN General Assembly adopted the Optional Protocol on October 15, 1999, and it came into effect in December 2000. It is a separate instrument that can be ratified by countries that have already ratified the CEDAW Convention. If justice is not served at the national level, OP-CEDAW gives women access to justice on an international level. Up to this point, India has not ratified OP-CEDAW.
Objectives of State Level Consultation: CEDAW and OP-CEDAW
Objectives of the state-level consultation are:
To increase knowledge and comprehension of the CEDAW and OP-CEDAW principles among the major players working in the area of women's rights, empowerment, and development, both in the public and private sectors
To raise knowledge of the laws against discrimination against women in human rights.
Way Forward
Gender budgeting strategies should use intersectionality rather than the premise that "all women are equal". Intersectionality refers to the way in which multiple forms of discrimination – based on gender, race, sexuality, disability, class, etc. overlap and interact with one another.
In order to address the rising caste-based violence, targeted gender budgeting strategies are also required.
For example: In the context of South Africa, Black Economic Empowerment (BEE) is a strong strategy for addressing Apartheid's disparities. In BEE, the issue of how race and gender interact is addressed.
Article Written By: Priti Raj