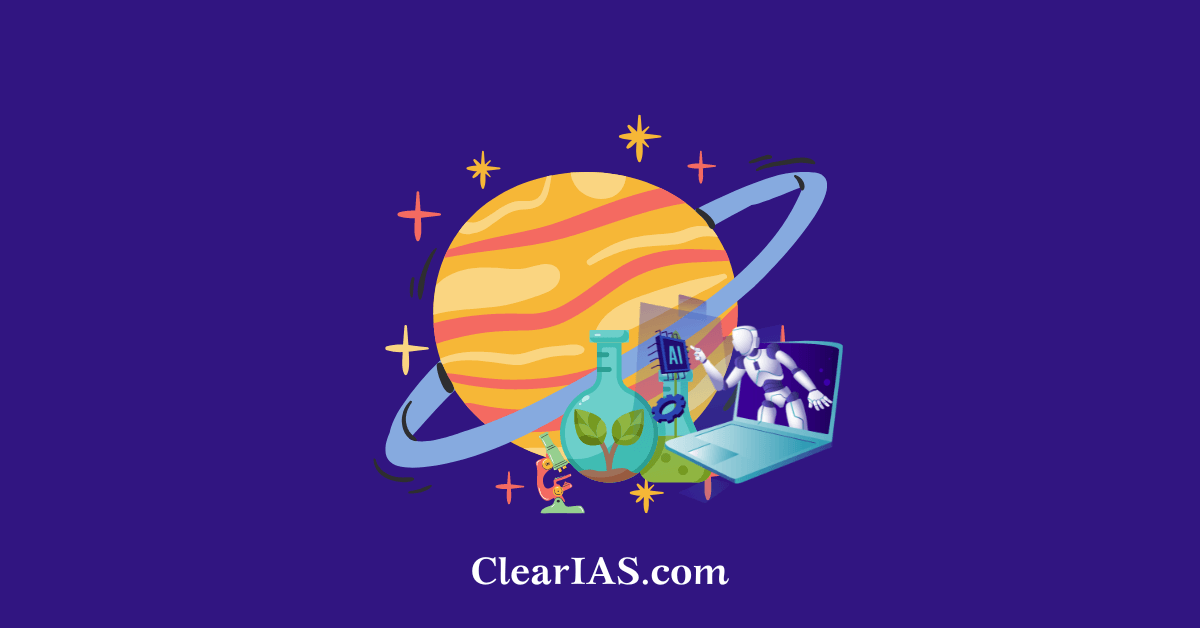 What are the topics to be learned from General Science and Technology? Read this post to know.
Science and technology are two intertwined domains that play a pivotal role in shaping the modern world.
They are engines of innovation, progress, and development, influencing almost every aspect of our lives.
General Science
General science encompasses a wide range of scientific disciplines, knowledge, and principles that collectively form the foundation of our understanding of the natural world.
It provides insights into the laws, processes, and phenomena that govern the physical, chemical, biological, and environmental aspects of our universe.
Key Components of General Science:
Physics:
Physics is the study of matter, energy, motion, and the fundamental forces that govern the universe. It includes topics such as mechanics, electromagnetism, thermodynamics, optics, and quantum physics.
Chemistry:
Chemistry focuses on the composition, structure, properties, and changes of matter. It encompasses areas like organic chemistry, inorganic chemistry, physical chemistry, and analytical chemistry.
Biology:
Biology is the study of living organisms and their interactions with the environment. It covers areas such as genetics, ecology, microbiology, botany, and zoology.
Technology
Technology refers to the application of scientific knowledge and principles to create tools, systems, and processes that solve practical problems or enhance human capabilities.
Technology can be further divided into various categories:
Information Technology (IT):
IT forms a crucial part of the examination. Candidates should have a basic understanding of computer hardware and software.
Knowledge of topics like cybersecurity, data privacy, e-governance, and digital literacy is essential.
Awareness of government initiatives like Digital India and their impact on governance.
Biotechnology:
Understanding the basics of biotechnology, including genetic engineering and its applications in agriculture and medicine.
Awareness of biotechnology-related policies, research, and ethical issues.
Space Technology:
Knowledge about India's space program, ISRO (Indian Space Research Organization), and its missions.
Awareness of satellite technology, its applications, and contributions to various sectors like communication, navigation, and disaster management.
Nanotechnology:
A basic understanding of nanotechnology, its principles, and its potential applications in various fields.
Awareness of how nanotechnology is being used in medicine, materials science, and electronics.
Renewable Energy Technology:
Knowledge of renewable energy sources like solar, wind, and hydropower, and their importance in sustainable development.
Awareness of government policies and initiatives in the field of renewable energy.
Artificial Intelligence (AI):
Familiarity with the basics of AI, machine learning, and deep learning.
Understanding AI's role in automation, data analysis, and decision-making in various sectors, including healthcare and finance.
Environmental Technology:
Understanding of technologies used for environmental monitoring, pollution control, and sustainable resource management.
Knowledge of innovations in waste management, water purification, and air quality control.
Telecommunication Technology:
Awareness of developments in telecommunication infrastructure, including 5G technology.
Understanding of how advancements in telecommunications impact connectivity, digital inclusion, and economic growth.
Defence and Security Technology:
Knowledge of defence technology, including advanced weaponry, surveillance systems, and border security measures.
Awareness of cybersecurity measures and challenges in the digital age.
Healthcare Technology:
Understanding of healthcare technologies, including telemedicine, medical devices, and electronic health records.
Knowledge of how technology is transforming healthcare delivery and improving patient outcomes.
Transportation Technology:
Awareness of innovations in transportation technology, such as electric vehicles, high-speed trains, and autonomous vehicles.
Understanding of the role of technology in improving transportation infrastructure and reducing environmental impacts.
Agricultural Technology:
Knowledge of modern agricultural practices, including precision farming, genetically modified crops, and agri-tech innovations.
Awareness of government schemes and initiatives aimed at improving agriculture through technology.
Blockchain Technology:
Awareness of blockchain technology and its potential applications, particularly in secure transactions and record-keeping.
Knowledge of its relevance in financial systems and digital currencies like cryptocurrencies.
How to study General Science and Technology?
Readers may note that this article on General Science and Technology is just an overview of the topic. There is a lot more to learn about General Science and Technology.
We recommend the below sources to learn the subject.
Conclusion
Candidates preparing for UPSC CSE should keep in mind that the examination not only tests knowledge but also the ability to analyze and critically evaluate information.
Therefore, it's important to stay updated with current developments in these technological fields and understand their implications on various aspects of governance and society.