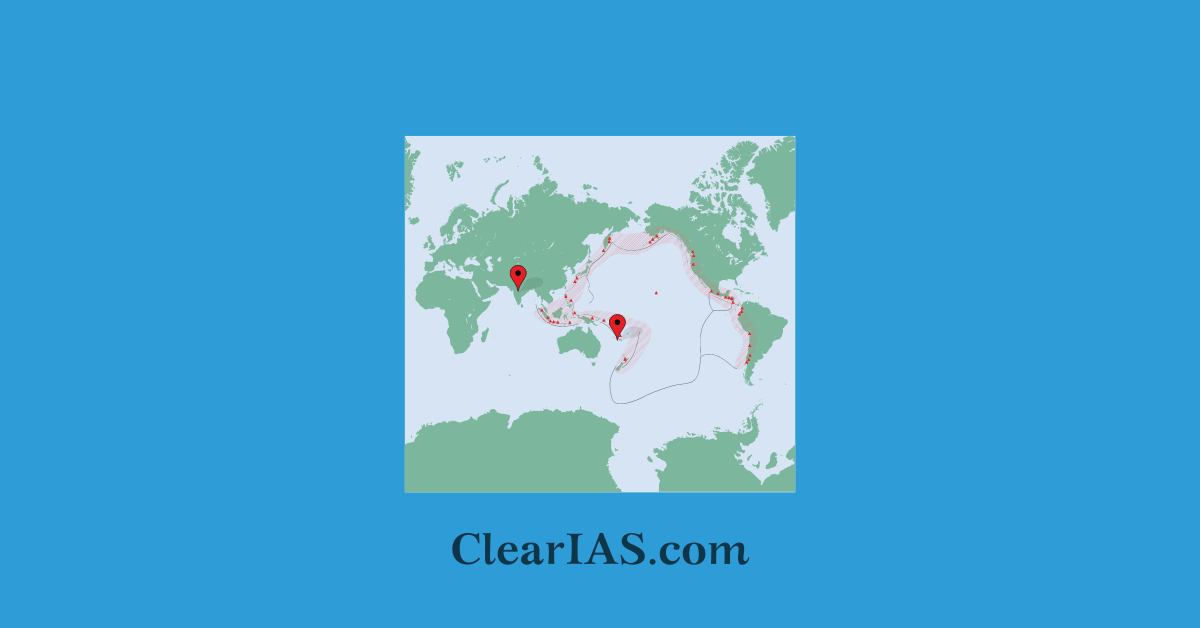 In the current geopolitical environment, India-Pacific Islands relations have become more significant. Mutual respect, ties to one another's cultures, and a dedication to sustainable development define these relationships. Read here to learn about the recent developments in the ties.
The relationship between India and the Pacific Island Countries is very important to the Indian government.
Economic ties and cooperation with Pacific Island nations, according to India, are important components of its expanded Act East Policy.
India and Fiji, a nation with a sizable population of Indian descent, have a long history of collaboration and strong ties.
India is one of the 18 conversation partners that have attended Pacific Island Forum (PIF) meetings, along with the US, EU, and China.
India-Pacific Islands relations
India and the Pacific Island nations (PICs) have always had a friendly but low-key relationship.
Because of the great physical distance and the absence of any compelling geopolitical or economic objectives, there hasn't been any direct engagement.
In the current geopolitical environment, ties between India and the Pacific Islands have become more important than ever.
Mutual respect, ties to one another's cultures, and a dedication to sustainable development define these relationships.
As former British colonies, several Pacific Island countries, notably Fiji, Papua New Guinea, and the Solomon Islands, have a shared history with India.
Because of their shared past as members of the British Empire, these nations now share similar political, legal, and educational frameworks. English is also commonly spoken in these nations.
Significant Indian diaspora populations, particularly in Fiji, have contributed to the development of interpersonal relationships.
A sizeable section of the population of Fiji is made up of the descendants of indentured servants who were transported to the islands by the British in the late 19th and early 20th centuries.
Pacific Islands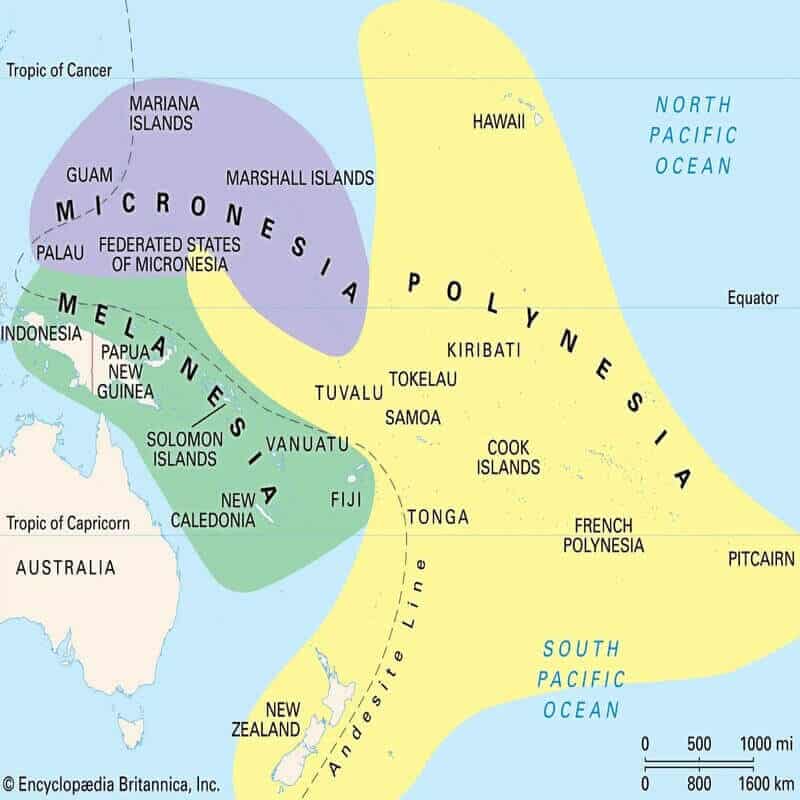 The Cook Islands, Fiji, Kiribati, Marshall Islands, Micronesia, Nauru, Niue, Palau, Papua New Guinea, Samoa, Solomon Islands, Tonga, Tuvalu, and Vanuatu are among the 14 countries that make up the Pacific Islands, often known as Pacific Island Countries (PICs).
The PICs are rich in culture and natural beauty despite facing particular difficulties including climate change and water constraints.
They are now a crucial region that is receiving more attention from major world powers, including China, the US, and India, who are all seeking influence through alliances in the areas of security, trade, and development.
Also read: India-Philippines Relations
Forum for India-Pacific Islands Cooperation (FIPIC)
The Forum for India–Pacific Islands Cooperation (FIPIC) was launched in Fiji in 2014.
FIPIC includes 14 island countries – Cook Islands, Fiji, Kiribati, Marshall Islands, Micronesia, Nauru, Niue, Palau, Papua New Guinea, Samoa, Solomon Islands, Tonga, Tuvalu, and Vanuatu.
India's focus has largely been on the Indian Ocean where it has sought to play a major role and protect its strategic and commercial interests.
The FIPIC initiative marks a serious effort to expand India's engagement in the Pacific region.
India had offered some major assistance projects through FIPIC:
special USD one million funds for adapting to climate change and clean energy
establishing a trade office in India
Pan Pacific Islands e-network to improve digital connectivity
extending visa on arrival at Indian airports for all the 14 Pacific Island countries
cooperation in space technology applications for improving the quality of life of the islands
training to diplomats from Pacific Island countries.
India has increased the annual "Grant-in-Aid" to each of the 14 Pacific Countries for community projects of their choice and launched a new Visitors Programme for Pacific Island Countries.
India unveiled a 12-point action plan during the third Forum for India-Pacific Islands Cooperation Summit:
Healthcare infrastructure development: India pledged to boost healthcare infrastructure in the islands, with a particular focus on building a 100-bed regional super-specialty hospital in Fiji.
Regional IT and cyber security training hub: To address the growing challenges in the digital realm, India plans to establish a regional IT and cybersecurity training hub in Papua New Guinea.
Jaipur foot camps: India promises to organize Jaipur Foot Camps in the region every year, helping provide prosthetic limbs to those in need.
Solar projects: Acknowledging the potential of renewable energy, India intends to implement solar projects to assist these nations in their energy requirements.
Desalination units: To combat water scarcity issues in these islands, India has committed to providing desalination units.
Sea ambulances: Aiming to improve emergency medical services, India plans to provide sea ambulances for all 14 Pacific Island countries.
Dialysis units: As part of healthcare infrastructure improvement, India plans to establish dialysis units to help address kidney-related health issues in the region.
Round-the-clock helpline: To provide immediate assistance and support, India promises to establish a 24/7 helpline service.
India involves a commitment to human-centric development
addressing climate change
enhancing trade relations
facilitating capacity building in these nations.
Importance of India-Pacific Islands Relations
Though the Pacific Island countries are relatively small in land area and distant from India, many have large exclusive economic zones (EEZs) and offer promising possibilities for fruitful cooperation.
The Act East Policy of India, the Indo-Pacific Vision, and the Forum for India-Pacific Islands Cooperation (FIPIC) all contribute to the strategic importance of this partnership.
India's presence might function as a counterbalance to China's influence, which is also quite active in the area. Indian efforts to counter China's expanding influence can benefit from closer connections with the Pacific Islands.
For Indian firms, the Pacific Islands can provide considerable economic potential, notably in industries like healthcare, information technology, renewable energy, and infrastructure development.
India's Indo-Pacific Oceans Initiatives (IPOI), launched in 2019, draws on the cooperation mechanisms to focus on seven pillars, which include maritime security, marine ecology, and marine resources. This aligns well with the Pacific Islanders' goal to create a sustainable blue economy in the region.
For the Island nations Indian partnership can be fruitful in numerous ways:
India in multilateral fora like the UN and COP26 has been leading the conversation on climate change and its repercussions on low-income countries.
India can become a key player in the Blue Pacific 2050 strategy along with its partners like Australia to boost sustainable growth in the region.
While China's investments focus mainly on infrastructure and military aid, India can look at capacity-building as its key focus in the region.
India has already made strides in building capacity in the South Pacific and has helped these countries become self-sufficient in fulfilling their energy requirements.
Considering its "commitment to advancing development priorities of the PICs", India can help strengthen disaster risk resilience capacities to guarantee long-term growth.
India is set to carve new areas of cooperation with the PICs in areas such as digital economy and information technology.
Pacific Islands are the hub of natural and mineral resources. While New Delhi has diversified its investments and aid which was previously only limited to Papua New Guinea and Fiji, it is yet to identify the full potential of its trade relations with the other island countries.
Way forward
India has to make the most of its long-standing presence in the southern Pacific to fill a gap in the region's capacity-building needs.
India can significantly contribute in two crucial areas: the development of renewable energy sources and the mitigation of climate change.
Together with the Blue Pacific Strategy, India's ambitious COP26 energy and climate change pledges have the potential to propel a significant, sustainably oriented economy in the Indo-Pacific.
Additionally, the Pacific nations' efforts to combat challenges like climate change and renewable energy may benefit from India's initiatives like the IPOI and its leadership in the International Solar Alliance (ISA). India can now play a stabilizing role for the benefit of the nations in the Southern Pacific.
-Article written by Swathi Satish