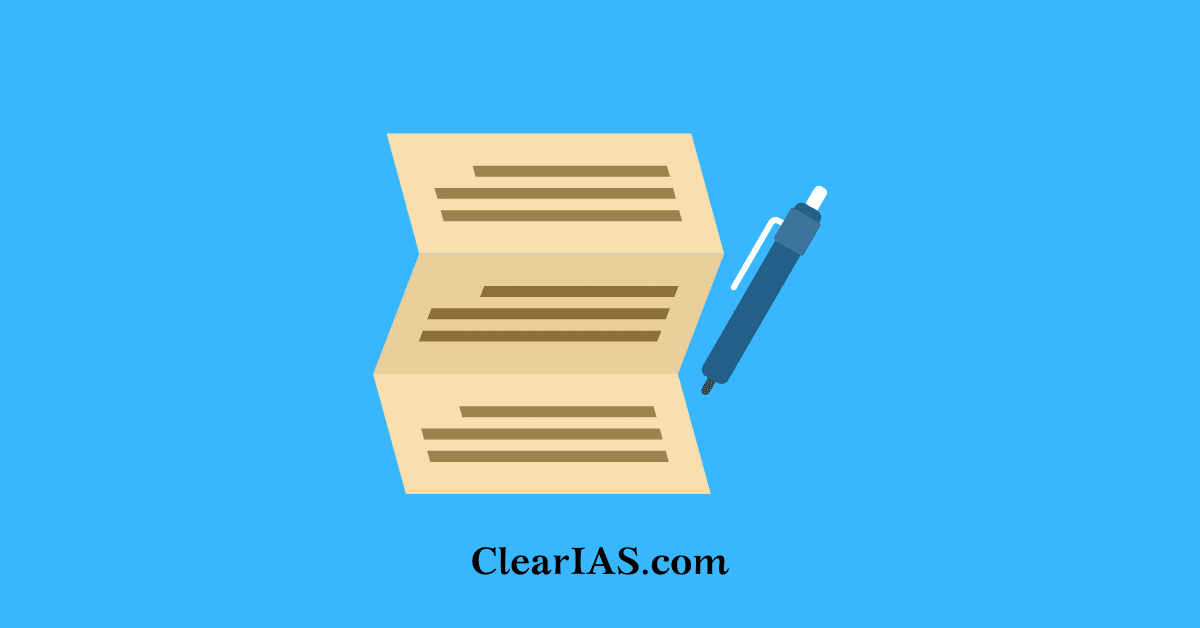 Deputy Secretary of Examination, UPSC, Malay Mukhopaday has released a press note clarifying that there are no changes in the format and syllabi of papers contained in Civil Services Examination 2014.
The press note comes amid strong rumors from many coaching institutions that there will be a syllabus change in 2014 IAS exam. UPSC clarified that, apart from the two additional attempts with consequential age relaxations to all categories of candidates w.e.f Civil Services Examination, 2014, there are no other changes in the format and syllabi of papers contained in the Civil Services Examination.
UPSC Civil Services Exam Notification 2014
The Union Public Service Commission is going to publish a detailed Examination Notice for the above mentioned Examination in the Employment News/Rozgar Samachar on 31st of May, 2014, in accordance with the rules of examination to be notified by the Government. The above mentioned Notice will also be available on the website of the Commission ( www.upsc.gov.in) . Aspirants will be required to submit their on-line applications by visiting either of the two websites viz. www.upsc.gov.in or www.upsconline.nic.in.
Update from ClearIAS.com
You might have noticed that the Facebook page of ClearIAS.com ie facebook.com/ClearIAS has crossed 25000+ followers. We feel proud and happy that more than 25000 aspirants found us useful. Our email subscription base is also rapidly growing. There are lot many aspirants who express their deep interest in the study materials and tips provided by ClearIAS.com, and it is their passion which drives this initiative of free online UPSC preparation forward. As prelims notification for UPSC Civil Services Examination 2014 is just 1 week away, it's time to fasten yours seat belts and increase the pace of your preparation. ClearIAS.com has planned many useful resources for next 2-3 months to boost your preparation, to smoothly sail and clear IAS prelims with ease.
Can I clear IAS Prelims in 3 months time?
We have already written an article on this. To summarize it, the answer is Yes. IAS prelims can even be cleared with strong and focused preparation of 1 month, if you have right guidance. This is not an over-statement. Not every candidate appearing in Prelims may be able to do that in such a short duration, but you can. You can, if you think right. You can, if you study right areas, do smart work and prepare according to UPSC requirements (Hope you remember about our Prelims cum Mains Integrated approach). There are candidates who have done it before. And there is nothing impossible, at-least in the world of Civil Services. What matters is your will.
Coming up in next few days in ClearIAS.com…
Polity : We have already started an ambitious project of covering the Indian Constitution article wise from Article 1 to Article 395, highlighting related issues. We have reached Article 106 and hope to publish the remaining articles soon. Aspirants are advised to go through this article series as this should help you to answer many questions from Indian Polity area.
Economics: In our economics category, we have already published many study materials which clearly explains many fundamental concepts of economics including Fiscal deficit, CAD, banking terms etc in the most simple language possible. Readers can expect more articles focusing Prelims 2014 soon.
Other subjects and CSAT : Similarly, important topics from History, Geography, Science and Technology, Environment, Current Affairs and CSAT will be published in ClearIAS.com. Aspirants are advised to stay tuned with us.
Mock questions for IAS Prelims : To evaluate  your progress on UPSC preparation, we will also be providing mock questions for Civil Services Exam Prelims 2014. Just like other materials in ClearIAS.com, this program will also be completely free of charge. If you dont want to miss the mock questions for IAS prelims 2014, what you have to do is just to subscribe ClearIAS.com via the email. [Option provided in the right side bar]
Interview experiences : As UPSC interview for Civil Services examination 2013 is nearing the final round, and results expected around June 15, many are interested to hear the interview experiences and preparation tips right from the mouth of interviewees. Whether or not qualified in the final rank list, all 3000+ who made it to the interview list are invited to share their interview experiences in ClearIAS.com. We hope this program will act as a huge morale booster for future candidates. Interested candidates who have already given 2013-14 interview can share their experience and preparation methods adopted now itself. Marks and other details can be updated later on the same post later. For more details contact us at : contactus[at]clearias[dot]com, highlighting UPSC Interview in the subject line.
Write Articles Win Prizes Contest : Our article writing contest is open for this month too. Interested aspirants can share notes meeting our quality standards.
More posts at higher frequency : As next 80-90 days are very crucial for 2014 UPSC preparation, we too have decided to do hard-work along with you. So the frequency of posts might increase. There might be days when you get 5+ posts. Try to finish study materials we provide on a daily basis if possible or on a weekly basis atleast. [Our articles are never very long :-)] Also go through our archives and recommended books. Clear IAS! You can do it! We are with you. – Regards, ClearIAS.com.