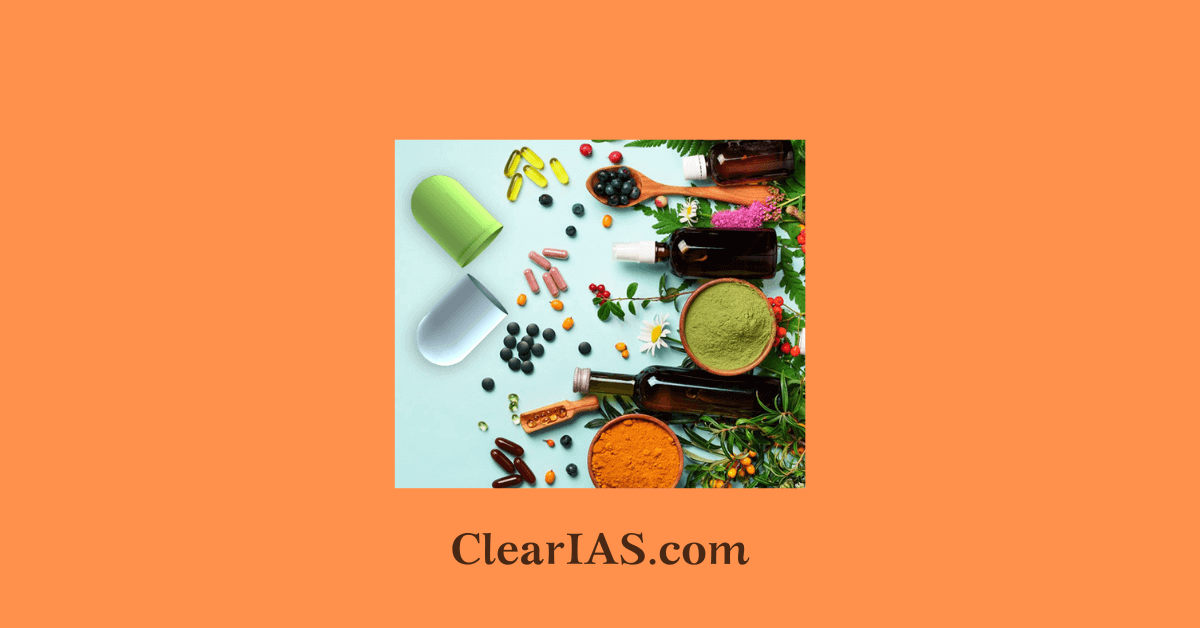 Nutraceuticals in India are an important market that is prepped to be a global leader by 2025. New products and nutraceuticals were under the Jan Aushadi Pariyojana. Read here to know more about the emerging market of nutraceuticals.
Pharmaceuticals & Medical Devices Bureau of India (PMBI), the implementing agency of Pradhan Mantri Bhartiya Janaushadhi Pariyojana (PMBJP) added new products to their basket.
Keeping in mind the surging issue of diabetes and women's health, Jan Aushadhi has decided to make an addition to its already existing list.
India's nutraceutical market is prepped to be a global leader at USD 4-5 billion. It is expected to grow by approximately USD 18 billion by 2025.
What are Nutraceuticals?
Nutraceuticals are products derived from food sources that provide health benefits beyond basic nutrition.
They are often considered to be a combination of "nutrition" and "pharmaceuticals."
Nutraceuticals may be available in various forms, such as dietary supplements, functional foods, or beverages, and they contain bioactive compounds that are believed to have positive effects on human health.
Nutraceuticals contain bioactive compounds, such as vitamins, minerals, antioxidants, phytochemicals, probiotics, and prebiotics, which are known to have beneficial effects on health.
Some nutraceuticals are available as dietary supplements in the form of capsules, tablets, powders, or liquids. These supplements are designed to complement the diet and provide specific health benefits.
Nutraceuticals can also be found in functional foods, which are regular foods fortified with bioactive compounds or natural ingredients to provide additional health benefits. Examples include fortified cereals, probiotic yogurt, and fortified beverages.
Many nutraceuticals are derived from natural sources, including fruits, vegetables, herbs, spices, and marine sources. Plant-based nutraceuticals are often preferred due to their perceived safety and health benefits.
Health Benefits of Nutraceuticals
Nutraceuticals are associated with various health benefits, including supporting the immune system, promoting heart health, aiding digestion, improving cognitive function, and reducing the risk of chronic diseases.
Nutraceuticals rich in vitamins (e.g., vitamin C, vitamin D) and antioxidants (e.g., zinc, selenium) can support the immune system, helping the body defend against infections and diseases.
Certain nutraceuticals, like omega-3 fatty acids, can help maintain cardiovascular health by reducing blood pressure, improving lipid profiles, and supporting overall heart function.
Probiotic nutraceuticals containing beneficial bacteria can promote a healthy gut microbiome, improve digestion, and alleviate digestive issues like bloating and irritable bowel syndrome (IBS).
Nutraceuticals with brain-boosting nutrients like omega-3 fatty acids, antioxidants, and certain plant extracts may help enhance memory, focus, and cognitive performance.
Some nutraceuticals, such as berberine, cinnamon extract, and bitter melon extract, have been shown to help regulate blood sugar levels and support individuals with diabetes.
Nutraceuticals rich in antioxidants and anti-inflammatory compounds (e.g., curcumin from turmeric) can help reduce chronic inflammation and associated health risks.
Nutraceuticals with calcium, vitamin D, magnesium, and other bone-supporting nutrients can contribute to maintaining strong bones and reducing the risk of osteoporosis.
Nutraceuticals with thermogenic properties (e.g., green tea extract, capsaicin) and those that aid in appetite regulation (e.g., fiber, protein) can assist in weight management efforts.
Nutraceuticals containing glucosamine, chondroitin, and collagen may help reduce joint pain and support joint health in individuals with osteoarthritis.
Antioxidant-rich nutraceuticals help neutralize free radicals, reducing oxidative stress and supporting overall cellular health.
Nutraceuticals are often used in conjunction with traditional medical treatments to support overall health and well-being.
Examples of popular nutraceuticals include:
Omega-3 fatty acids: Known for their heart health benefits and cognitive support.
Probiotics: Beneficial bacteria that support gut health and digestion.
Curcumin (from turmeric): A powerful antioxidant with anti-inflammatory properties.
Vitamin D: Essential for bone health and immune function.
Green tea extract: Rich in antioxidants and associated with various health benefits.
Nutraceuticals in India
Indian population has begun to believe in immunity-boosting supplements which has led to a significant shift in buying patterns and market behavior.
Vitamin capsules, chewable tablets, and gummies are examples of the open-minded buying behavior of consumers of healthcare products.
Preventive healthcare has become an important line of defense during the pandemic proving the nutraceuticals sector to be a strong economic partner to the people.
Even after the pandemic's severity has been minimized, nutraceutical purchases are soaring. The second wave proved that the nutraceutical sector has built and will continue to grow its presence in the market.
India has a rich tradition of herbal medicine and Ayurveda, and many nutraceutical products in the country are derived from traditional herbs and natural ingredients.
Ayurvedic nutraceuticals focus on using plant-based compounds and Ayurvedic principles to promote health and well-being.
After these global markets have attained maturity, nutraceutical organizations are now shifting to developing economies in the Asia Pacific.
In 2017, the Indian market held only a 2% market share of the global nutraceutical market and its estimated valuation stood at around $5 billion as of 2019. It is expected to grow at a CAGR of 15% between 2023 and 2028.
The Indian nutraceuticals industry has been growing at 25% annually during the pandemic. Foreign Direct Investment (FDI) has also increased.
The nutraceutical market in India is witnessing significant growth, driven by increasing health consciousness, rising disposable income, and urbanization. Consumers are seeking natural and safe alternatives to support their health and well-being.
Nutraceuticals in India fall under the purview of the Food Safety and Standards Authority of India (FSSAI). The FSSAI regulates the manufacturing, labeling, and safety standards of nutraceutical products to ensure consumer protection and product quality.
The Indian government is promoting the use of traditional and natural ingredients in the nutraceutical sector.
It has also initiated various programs to promote the cultivation of medicinal plants and herbs used in nutraceutical products.
The government is also enabling this growth through regulatory support and policies such as the recent FSS (Nutra) Regulations, 2022.
Also read: Food Fortification
Way forward for Nutraceuticals in India
The urban population across India has become health and fitness conscious like never before. This is providing a massive growth opportunity for Nutraceuticals Industry in India. Due to this the market for nutraceuticals in India is expected to witness significant growth.
Nutraceutical manufacturers and marketers have come up with new ways to make the consumer aware of the product, its benefits, and its role in preventative healthcare as well as medical treatment.
Industry players are also undertaking several initiatives on their own, including a renewed focus on improved quality standards of the product, enhanced transparency, and competitive pricing for innovations.
This will give a boost to Nutraceuticals in the health and wellness segment. The nutraceutical market already occupies a 67% share beating the pharma-dominated supplement market.
It's essential to consult a healthcare professional before starting any nutraceutical or dietary supplement, especially if you have any underlying health conditions or are taking medications. Nutraceuticals are not meant to replace a balanced diet but can be a valuable addition to a healthy lifestyle.
-Article by Swathi Satish