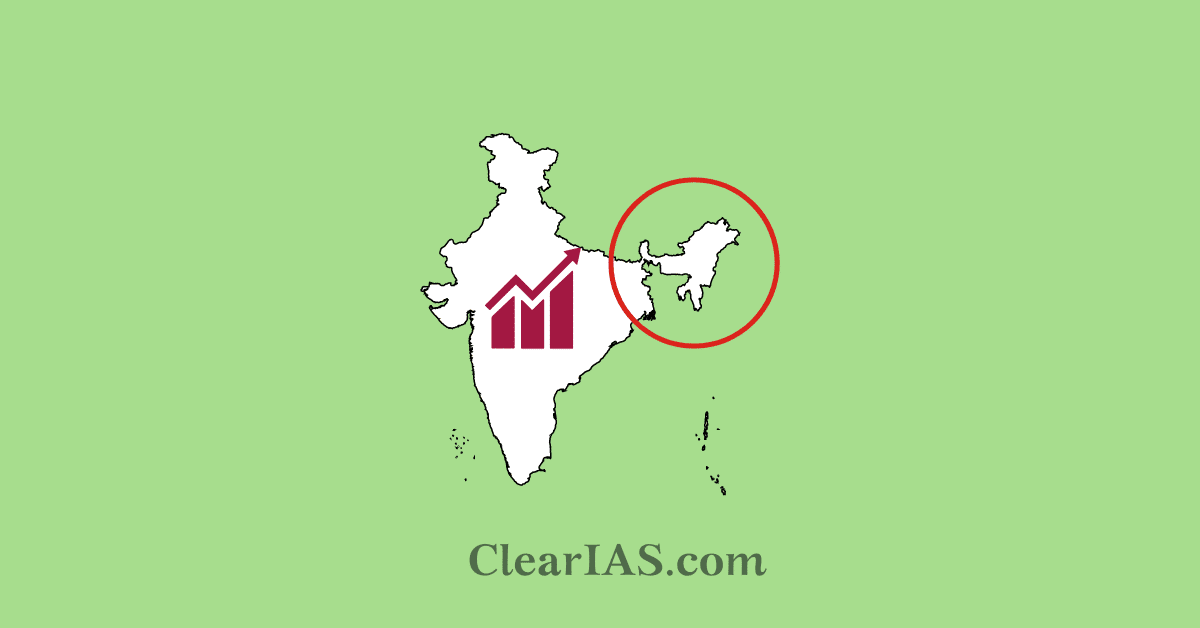 PM-Development Initiative for North-East Region (PM-DevINE), a new scheme for the development of the northeast region of India has been announced. The scheme will result in the development of infrastructure, auxiliary industries, social development initiatives, and employment in the region. Read further to know more about the scheme.
The Union Cabinet has approved a new Scheme, Prime Minister's Development Initiative for North East Region (PM-DevINE) for the remaining four years of the 15th Finance Commission from 2022-23 to 2025-26.
The new Scheme, PM-DevINE, is a Central Sector Scheme with 100% Central funding and will be implemented by the Ministry of Development of the North Eastern Region (DoNER).
The announcement of PM-DevINE is yet another instance of the importance being attached to the development of the NE Region by the Government.
PM-Development Initiative for North-East Region (PM-DevINE)
PM-DevINE was announced in the Union Budget 2022-23 to address development gaps in the North Eastern Region (NER).
The PM-DevINE Scheme will have an outlay of Rs.6,600 crore for the four years from 2022-23 to 2025-26 (remaining years of the 15th Finance Commission period).
PM-DevINE will lead to the creation of infrastructure, support industries, social development projects, and create livelihood activities for youth and women, thus leading to employment generation.
PM-DevINE will be implemented by the Ministry of DoNER through North Eastern Council or Central Ministries/ agencies.
Measures would be taken to ensure adequate operation and maintenance of the projects sanctioned under PM-DevINE so that they are sustainable.
To limit construction risks of time and cost overrun, falling on the Government projects would be implemented on Engineering-procurement-Construction (EPC) basis, to the extent possible.
The objectives of PM-DevINE are to:
(a)    Fund infrastructure convergently, in the spirit of PM Gati Shakti;
(b)    Support social development projects based on the felt needs of the NER;
(c)    Enable livelihood activities for youth and women;
(d)    Fill the development gaps in various sectors.
PM-DevINE will provide support to infrastructure and social development projects which may be larger and will also provide an end-to-end development solution instead of isolated projects.
It will be ensured that there is no duplication of project support under PM-DevINE with any of the other schemes of MDoNER or those of any other Ministry/Department.
It will not be a substitute for existing Central and State Schemes.
Significance of the scheme
The parameters of North-East States in respect of Basic Minimum Services (BMS) are well below the national average.
There are critical development gaps as per the BER District Sustainable Development Goal (SDG) Index 2021-22 prepared by NITI Aayog, UNDP, and MDoNER.
The new Scheme, PM-DevINE was announced to address these BMS shortfalls and development gaps.
This initiative's overarching goal is to increase livelihood options in the Northeastern region, particularly for women and young people.
Other projects for north east region:
4,000 km of roads, 20 railway projects for 2,011 km, and 15 air connectivity projects are being developed.
National waterways on the Ganges, Brahmaputra, and Barak rivers (National Waterways (NW)-1 on the Ganges, NW-2 on the Brahmaputra, and NW-16 on Barak) are under development to provide better connectivity.
Eastern Waterways Connectivity Transport Grid will connect the northeast with the rest of India by providing 5,000 km of navigable waterways.
North Eastern Region Power System Improvement Project (NERPSIP) is an important step for the economic development of the northeastern region as it will strengthen the Intra – State Transmission and Distribution systems.
Additionally, the government is emphasizing initiatives for 4G, internet connectivity, mobile networks, and power transmission and distribution.
The north-east region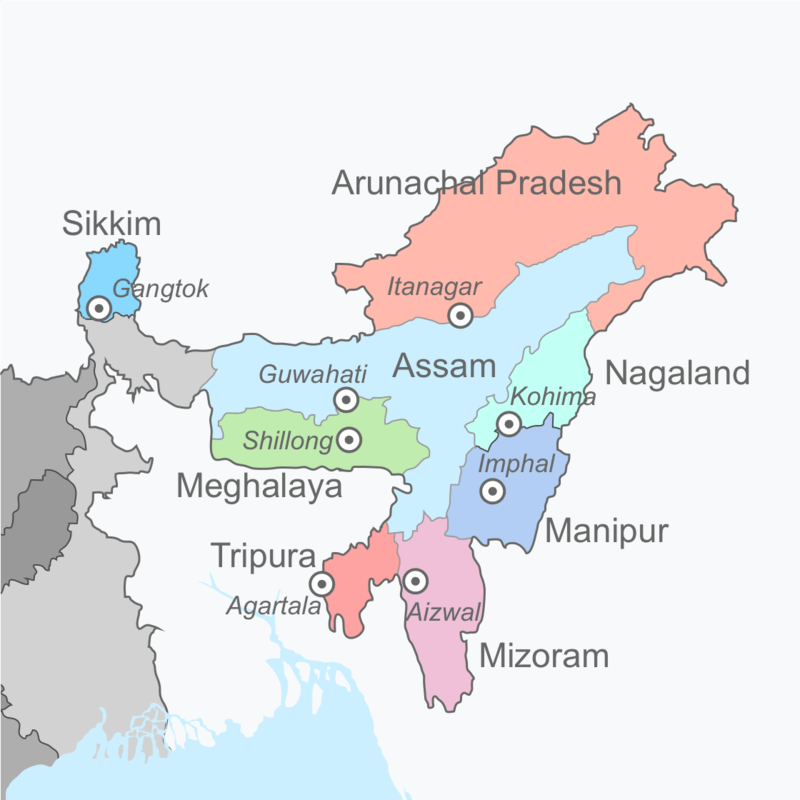 The entrance to South-East Asia and beyond is in North-East India. It serves as Myanmar's land border with India.
The north-eastern states are of utmost significance for India's engagement, according to its Act East Policy.
North-East India is one of the world's most culturally diverse areas. There are more than 200 tribes there. The Hornbill Festival in Nagaland and Pang Lhabsol in Sikkim are two well-known celebrations.
India's north-east is a dowry-free region.
Highly developed Folk dance genres like Bihu in the North-east reflect the region's complex tapestry of cultural influences (Assam).
In Manipur, it is customary to worship nature in sacred woods known as UmangLai.
The region is also rich in tea, oil, and timber. It has immense potential for hydroelectric power and an abundant reserve of fossil fuels.
The Indo-Burma biodiversity hotspot includes the North East. It represents one of the Indian subcontinent's highest levels of bird and plant biodiversity.
This region is renowned for housing every type of bear found in India.
Challenges and way forward
The region is isolated from the rest of India geographically, which makes a connection to the region difficult.
The poor condition of fundamental infrastructure facilities is the primary cause of the North-East regions's economic underdevelopment.
Within the North-east region, there are ongoing territorial disputes between states and between nations that frequently stem from old border disputes and divergent ethnic, tribal, or cultural affiliations.
Terrorism and insurgency are political weapons that frequently result from pent-up resentment over social, political, and economic issues.
A sense of exploitation and isolation from other Indian states has led to an increase in insurgent activities and regional movements in the North-East states of India.
National and international infrastructure development will be the best option for inclusive development in North-east India because it is surrounded by national and international borders.
-Article written by Swathi Satish