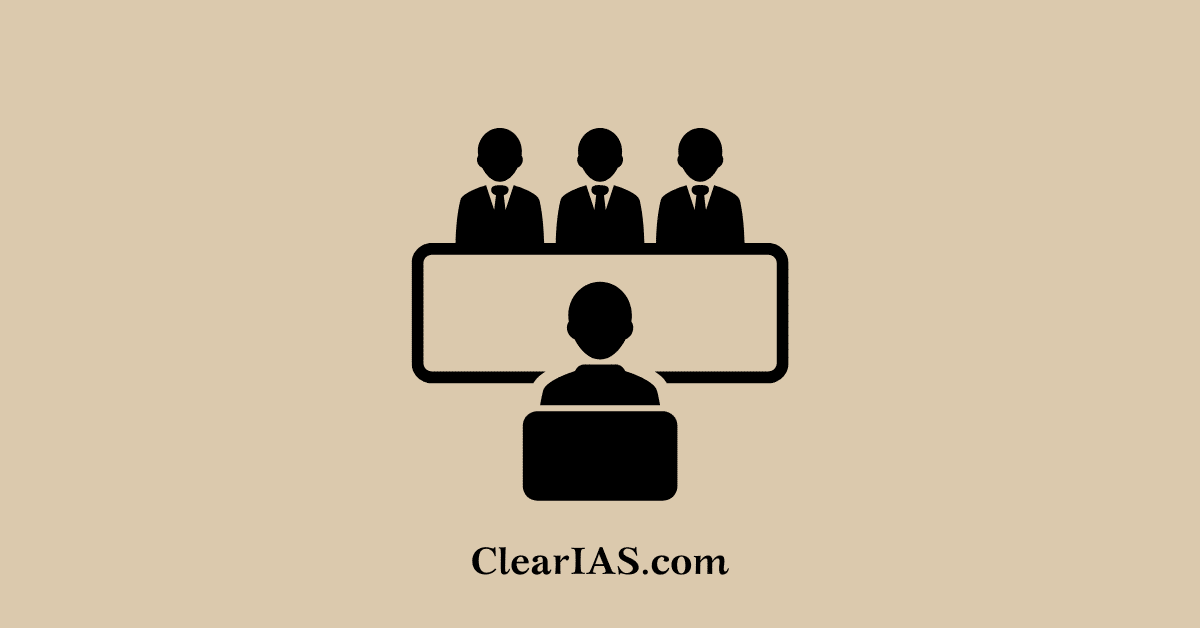 The competition is with around 4.5 lakh candidates. The vacancies for the three dream services – IAS, IPS and IFS – combined is only less than 200 for a general category candidate. It requires a lot of patience, self-belief and perseverance to achieve one's ambition in UPSC Civil Services Exam.
As an epitome of perseverance, let us introduce to our readers – Miss Roshni Thomson who bagged 98th rank in UPSC CSE 2014. Roshni is one of the few candidates who made it to Indian Foreign Service (IFS) this year.
Roshni scored more than 400 marks in General Studies Papers in UPSC mains, which is an exceptional achievement. She was one of the toppers of Public Administration last year when Pub Ad optional was low scoring for many.
We are sure that Roshni's strategies and tips will surely help a lot of aspirants across India who look for right advice and guidance. Let's welcome Roshni to the "UPSC Toppers Interview" at www.clearias.com.
Brief Bio-Data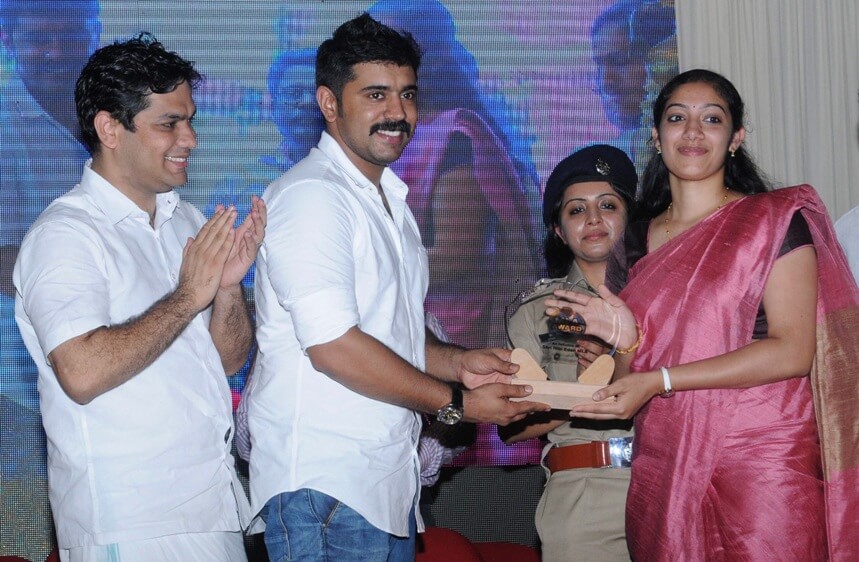 Name: Roshni Thomson
Age: 26 yrs
Name of the Exam and Year: Civil Service Exam 2014
Rank: 98
Roll number: 056499
Category (General/OBC/SC/ST): General
Graduation Background and College: B-Tech in Civil Engineering
Post Graduation Background and College (if any): Nil
Work Experience: Organization and Duration (if any): Working as Indian Postal Service (IPoS) Probationary Officer since Dec 2014
UPSC Optional Subject: Public Administration
UPSC Mains Medium: English
UPSC Interview Medium: English
Number of attempts taken to achieve this feat: 3
Performance in previous attempts (if any): First attempt – went for interview, didn't qualify. Second Attempt – Rank 598, allotted IPoS.
State and Place of Residence (Permanent): Puthenvelikara, Ernakulam district, Kerala
Percentage of Marks in 10th and Board: 92 % in ICSE Board
Percentage of Marks in 12th and Board: 91.4 % in CBSE Board
Percentage of Marks in Graduation and Board/University: 85.5% (university 3rd Rank) in Civil Engineering, Mar Athanasius College of Engineering, Kothamangalam, under Mahatma Gandhi University, Kerala.
Percentage of Marks in Post Graduation and Board/University (if any): Nil
Extra qualifications or achievements (if any): Nil
Service Preference (Top 5): IAS, IFS, IRS (IT), IRS (CE), IA&AS
Cadre Preference (Top 5): Kerala, Tamil Nadu, Karnataka, Andhra Pradesh, Telangana
Background + Inspirational Journey So Far:
ClearIAS.com: Hearty congratulations from ClearIAS.com for this exceptional achievement!  We are happy that your efforts are finally rewarded, that too in grand style! Let's start from the beginning. How did you come across the idea of writing UPSC Civil Services Examination? Was it your childhood dream?
Yes, it was my childhood dream. I came to know about the exam from seniors who prepared in earlier years as I have visited many aspirants even during school and college times. Always dreamt of a career in civil service and started small preparations right after my tenth standard.
ClearIAS.com: How did you feel when you came to know that your name is in the toppers list? Can you share the moments of happiness with our readers?
This year, the exam felt tougher than last time. I wasn't expecting a rank below 100. So the result indeed made me very happy. I was in Jaipur, under training when the results came. We had cancelled all our plans for the day and were waiting since morning for the results.  It was my friends who informed me of the result before I could check them myself. I called my parents, who have worked alongside me in these years, and told them the rank. I thanked God before being swept into phone calls.
ClearIAS.com: Can you share a little bit about your background? (Family, School, College, Work etc.)
I come from a middle class family in rural Kerala. I am from Puthenvelikara village in Ernakulam district and have done my schooling in the schools nearby. My father works in Matsyafed, a Fisheries co-operative Federation of Govt of Kerala, and my mother is a home maker. I do not have any civil servants in my close or extended family, but my parents are well educated (post graduate) and they ensured good education for my brother and me. My brother is presently working as a house surgeon in Govt Medical College Trivandrum.
After 12th standard, I wrote Kerala Entrance Exams and got into Mar Athanasius College of Engineering, Kothamangalam for Civil Engineering. Even though I found Civil Engineering fascinating, I still harboured a dream of civil service and so I didn't attend campus placements. After graduation, I started preparing dedicatedly for this exam. I qualified UPSC exam with 598th rank in 2013 exam. But I took exemption from the Foundation Course (the first part of training after we qualify) and prepared again for 2014 exam. I joined the service allotted, IPoS in Dec 2014 after the mains exam.
ClearIAS.com: How can you correlate you graduation background, work experience (if any) and entry into civil services? Can you brief us your thoughts, views and ambitions when you climbed each position in the ladder of your life?
I will not directly correlate my engineering background to my entry in civil services. I had decided about a career in civil service before my entry into the engineering college. I did Engineering because I used to like maths and physics at school level and found them interesting. I was also told that an engineering degree would be a safety net when I risked my career in the uncertain UPSC game. (Engineering was still a promising career choice back when I started it, i.e, before the financial crisis).  But after I graduated, I decided to pursue UPSC with all I had, and hoped I wouldn't have to look back. I had given up engineering when I left my college in pursuit of UPSC. I did not choose my graduation subject as optional in UPSC. Yet, as an engineer I was trained to logically analyse issues, identify the core problem and come up with practical and economic solutions to it. This ability did help me both during my preparation days and I hope would help me in this career of administration ahead.
My first job was in Civil Services (IPoS). Being in a Central Govt Group A service gave me a lot of exposure, confidence and a different view of the government. I attribute my performance in this year's interview to the training and experience gained from being in service for some months.
Like everybody else, I was also scared if I will be able to make it in the country's toughest exam. Initially I was even scared to voice my dream for fear of being ridiculed. Coming from rural situations and average backgrounds, I found the UPSC crowd of Delhi really intimidating. The aspirants were from the top most colleges in the country and from very affluent backgrounds. But very quickly, I was able to find my feet as my basic school education was strong and I had the will not to give up. After an year of preparation, I gave UPSC for the first time in 2012. I reached till the interview in the first attempt, but fell short of the final cut off by 15 marks.
Picking myself up after this failure and being ready for next prelims in 22 days was a challenge. Strong support from my parents and close friends and their trust in my ability helped me overcome my own self doubts. I scored 291 marks in that prelims (2013), and a final rank of 598.
ClearIAS.com: Do you feel that the competition level of UPSC Civil Services Exam is on a rise? It seems that there is an increasing trend of candidates from IITs, IIMs and AIIMS attempting and clearing this exam. Is Civil Service the final destination /ambition of Indian youth, in this age of lucrative private sector jobs?
Yes, I do feel that the competition level of UPSC is on the rise. The number of candidates appearing for the exam is increasing every year. Also the number of candidates who are preparing seriously is also on the rise. The sources of knowledge is also now well within the reach of everyone in this digital era. Therefore yes, competition levels are going higher.
The charm of bureaucracy still exists across the country. Private pay packages cannot still match the power and status of Civil Service. And after the 6th pay commission, the salaries in the government are also good. There are increasing number of civil servants from IITs and IIMs, because IAS is more than just a well paying job. The power it gives to do something meaningful is tangible and well respected across social strata.
Study Plan
ClearIAS.com: What is the secret of your success? How did you approach this exam? What was your strategy in general (Prelims, Mains, and Interview)?
Secret of my success: newspaper newspaper and only newspaper; consistent reading of newspaper, for many years, with an eye for UPSC pattern questions, taking notes and being able to recollect it later. This resulted in good GS scores, even helped in optional, sharpened language skills (for essay and GS 4), and in the end, made me confident in interview. All my GS preparation was to enable me to understand newspaper more thoroughly and in full depth.
Strategy for Prelims – be knowledge oriented, gather information, gather details, look for exceptions and catches in something that is common knowledge; tried to read as wide as possible. I used to work out test series a lot especially for paper 2. Marks in paper 2 seemed directly proportional to the no of questions one practices. But now after the reduced relevance to this paper from 2015 prelims onwards, one need not spend much time on it, as the marks don't get counted for determining qualification in prelims.
Strategy for Mains – be analysis oriented. But to be analysis oriented, one first needs to understand a particular issue in depth. We need to go deeper in each issue and understand its intricacies in detail. This should be done in all the subjects, which is quite a challenging task as the time available is limited but knowledge is unlimited. So it's important to realize what may not be asked in UPSC and to eliminate that so as not to waste time on it. I used to prepare through test series. Another important 'Strategy' was to complete the paper. Though many might find this funny, those who have written UPSC mains will agree with me that completing GS papers in time and to one's satisfaction requires planning and a lot of effort. All we get is 7 minutes to read and understand a question, recollect information and data, analyse and come up with a relevant argument, and write it down in the paper with all additions as necessary.
Strategy for Interview – be confident about yourself and have logical consistency to your thinking. We may not know everything under the sun and that is totally ok. Instead we must try and develop consistency in our thinking regarding the leading issues of the day. Mock interviews do help in analyzing our mannerisms, our levels of confidence and the hidden scope of our resume.
ClearIAS.com: How long (Years/Months) have you been preparing before you gave this attempt? Also, on an average how many hours did you put on a daily basis? How did you manage time?
I started full time UPSC preparations after graduation. Prepared full time for a year and gave the exam in 2012. In 2013, I prepared for about 6 months between the prelims and mains.  This time too, I prepared for around 6 months to give this attempt. Average hours per day may have varied between zero to 13/14.  I never measured my work in hours, but in the amount of portion I would cover in a day.
Managing time is a question of one's interest in the matter at hand and one's general way of life. Preparing a schedule of what topics to cover in a day, a week or a month was my way of managing time. Being consistent about time utilization through the long months of preparation is a challenge and something that needs strong motivation.
ClearIAS.com: Were you a person who studied alone? Or a person who favored the combined study approach?
I studied alone mostly. Friends helped me a lot in collecting information, gathering materials and most importantly as a source of support. But I prepared alone.
ClearIAS.com: Did you attend any coaching institute or subscribe to mock tests for prelims or mains? If yes, can you provide the details for each stage (Prelims/Mains/Interview)? How helpful were the coaching institutes?
Yes, initially, I attended coaching for GS and Optional in Vajiram classes Delhi. I also did Public administration test series with Prem Sir at Trivandrum and General studies test series from Deepika Madam, Hyderabad, during my previous attempts. In the current attempt also, I subscribed to Test Series, and found them really useful. Classroom coaching can give us a foundation and background knowledge. The rest of the preparation has to be one's own. Test series was a tool that kept my self-preparation on schedule.
ClearIAS.com: What websites (online preparation websites or government websites) will you recommend for future aspirants for UPSC preparation?
Websites I referred to:
CCRT – culture
EPW  – very useful in GS paper 2 and 3
PRSindia – for all bills and acts
Kmpathi – ethics
IDSA – for international relations
IndiaBudget – budget and economic survey
ClearIAS.com: What is your opinion/feedback about the Clear IAS website (clearias.com ), Clear IAS mobile app, and our newly launched online mock test series platform for UPSC Prelims (cleariasexam.com)? Did you come across the 50-day free mains mock answer writing series by Clear IAS for UPSC-2014 for aspirants depending on self-study to clear this exam?
I came across ClearIAS only by the time of my interview preparation. I did not know about the website previously.
ClearIAS.com: Did you use Social Media like Facebook, Twitter or other forums for UPSC Preparation? Or did you say good-bye to the social media during preparation days? Any technology-tips (Eg: Mobile apps, Note making software etc.)?
My relationship with social media during preparation was not consistent. I had said good bye in the initial periods, when I thought it would distract me. Later I went back online. But I have not used Fb or Twitter for UPSC preparation. Social media for me is about friends and fun and catching up with them. I have extensively used the internet in my preparation. In my current attempt, almost the entire material was from online sources. But my notes were mostly physical and handwritten.
ClearIAS.com: What were the Newspapers and Magazines (Eg: Yojana, Kurukshetra etc.) you followed? How many hours did you devote for newspapers? Any tips on newspaper-reading?
The Hindu was my first and last source for UPSC. I also referred to The Indian Express and The Economic Times during some stages of preparation.
Magazines used: Frontline, EPW, Yojana and Kurukshetra, IJPA (for Pub Ad).
ClearIAS.com: What was your preference: Reading online (Laptop/Tablet/Mobile) or reading the traditional way (Books)? Or a mix of both?
Mix of both depending on where the material was available easily.
ClearIAS.com: Can you elaborate your daily timetable (When will you wake up, study, sleep etc. )
I think this aspect is irrelevant. It's a person's natural body rhythm. It may not be same for two people. I preferred to study when I felt most active. I am a nightbird, so I enjoy the late night calm.
ClearIAS.com: How did you keep yourself motivated for this one-year-long exam?
Support from parents, and my best friends, believing in yourself, not thinking too far into the future, prayer.
Read Roshni Thomson (CSE 2014 Rank 98) UPSC Topper's Interview – Part 2