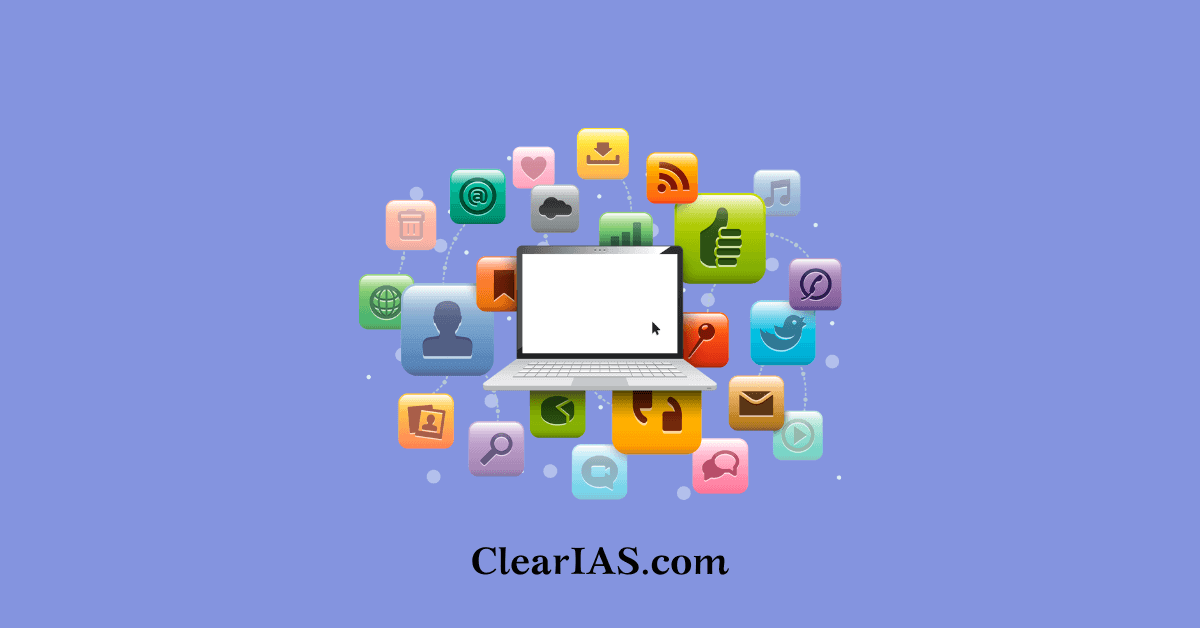 Clear IAS android app has crossed hundred thousand downloads! We thank all our users who supported and encouraged us in our mission of providing quality education free for all. Without your positive reviews, ratings and mouth publicity the 1 lakh+ milestone (1,00,000+ installs) would have never become a reality. The free-to-download clear ias android app is designed as a comprehensive self-study package for UPSC Civil Services exam. Now aspirants can extend their IAS exam preparation from laptops to mobiles and tablets.
How to download Clear IAS App?
Features of Clear IAS Android App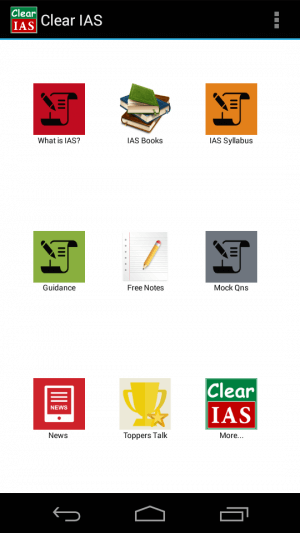 Clear IAS android app has online and offline features. Integrated with clearias.com website, Clear IAS app has added lot many features ever since its release. Here is what you'll love about the official Clear IAS Android App:
✓ Access our online UPSC study materials from the comfort of your mobile or tablet, for free.
✓ Tips, strategies and study plan to clear all stages of IAS exam.
✓ Latest UPSC syllabus for Prelims, Mains and Interview now at your fingertips.
✓ Get all latest posts and updates from www.clearias.com.
✓ Mobile-friendly layout and fonts to avoid eye strain.
✓ News updates from almost all leading newspapers.
✓ UPSC Toppers Interview and preparation strategies.
✓ IAS mock tests for Prelims and Mains.
✓ Updated links to buy useful IAS books online.
✓ Study-materials, free subscription options, ratings and more.
Our Vision:
Clear IAS – the comprehensive self-study package for UPSC CSE – is a venture to help all aspirants who look for guidance outside the classroom coaching or who can't afford it due to time/financial constraints. Our vision is to guide maximum candidates in the right path, particularly from the rural side, who otherwise would have very little chance to walk through the power corridors. We believe that services like IAS, IPS, IFS etc need the best brains in the country and we strive to ensure that no deserving candidate be left out of UPSC exam competition due to inaccessibility of expensive IAS classroom coaching. Read to know more about Clear IAS.
User Feedback and Media
The app received top ratings from our satisfied users, mostly 5 stars! Not many apps in the market, provide all the features like Clear IAS, including study materials and online tests for free. Clear IAS app was ranked in the top 5 new apps under education category in the Google Play store. AppMakr, a US based company which provides a platform for more than 21 lakh mobile apps, selected Clear IAS as app of the week – a distinction which only 52 apps get per year. Yourstory.in has mentioned about Clear IAS, in a teacher's day article on online test preparation start-ups being built from India. Last but not least, Clear IAS Facebook page has been growing fast, and it has crossed 2 lakh followers.
Clear IAS app: The story
Clear IAS app is now one of the most popular educational apps focused on UPSC Civil Services Exam preparation. Here is our timeline showing the milestones.