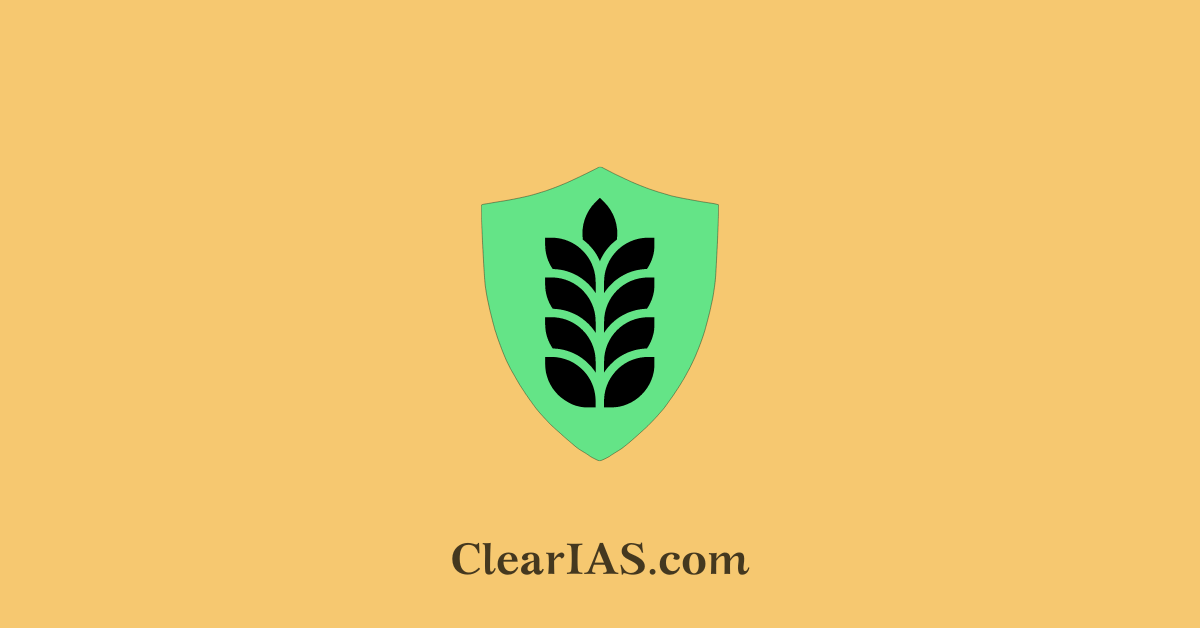 Food security in India has been a significant policy concern for many years. India's economy may be the one that is booming most rapidly in the world, but it is also seeing an increase in food price inflation. Read here to understand the food insecurity in India.
The price of food began to rise rapidly in 2019 and has continued to grow ever since. Annual inflation in July 2023 hit 11%, which was the highest level in a decade.
A portion of the population may have difficulty obtaining food with sufficient nutritional content as a result of the ongoing high food price inflation.
The term "food security" refers to the availability, accessibility, and affordability of safe and nutritious food for all individuals in a country.
Food insecurity in India
Food insecurity in India has been a longstanding and complex issue, despite significant improvements in food production and distribution over the years. Several factors contribute to food insecurity in the country:
Poverty: A significant portion of India's population lives below the poverty line. Low income and lack of economic opportunities can limit people's access to nutritious food.
Unequal Distribution: While India produces enough food to feed its population, the distribution of food is unequal. Food often doesn't reach those who need it the most, leading to food shortages in certain regions.
Price Fluctuations: Price fluctuations in essential food commodities, such as rice and wheat, can make them unaffordable for many people during times of high inflation.
Agricultural Challenges: India's agriculture sector faces challenges such as unpredictable weather patterns, water scarcity, soil degradation, and inadequate infrastructure. These factors can lead to lower crop yields and affect food production.
Land Ownership: Unequal land ownership patterns can limit small-scale farmers' access to land and resources, making it difficult for them to produce sufficient food for their families.
Food Wastage: A significant amount of food is lost or wasted during production, storage, and distribution. This wastage contributes to food scarcity.
Malnutrition: Food insecurity is often linked to malnutrition. Even when food is available, it may lack the necessary nutrients for a balanced diet, leading to malnutrition issues, especially among children.
Urbanization: Rapid urbanization has led to changes in dietary habits, with a greater reliance on processed and less nutritious foods, contributing to health-related food insecurity issues.
Natural Disasters: India is prone to natural disasters like droughts, floods, and cyclones. These events can disrupt food production and lead to food shortages in affected areas.
COVID-19 Pandemic: The COVID-19 pandemic and associated lockdowns further exacerbated food insecurity by disrupting supply chains, affecting livelihoods, and increasing the vulnerability of marginalized populations.
While India has implemented various food security programs like the Public Distribution System (PDS), the National Food Security Act (NFSA), and the Mid-Day Meal Scheme, there are often challenges in their effective implementation, including issues related to leakages and corruption.
Also read: Global Food Security Index 2021
Food security in India
India has made significant progress in improving food security, but challenges still exist.
Food Production: India has made remarkable progress in increasing food production, particularly in staple crops like rice and wheat. The Green Revolution of the 1960s and 1970s played a crucial role in boosting agricultural productivity.
Buffer Stocks: India maintains strategic grain reserves, known as buffer stocks, to stabilize food prices and meet emergencies. These stocks are managed by agencies like the Food Corporation of India (FCI).
Addressing Malnutrition: India has implemented programs to address malnutrition, particularly among children and pregnant women. These programs focus on improving nutritional intake and health outcomes.
Containing Pandemic Impact: The COVID-19 pandemic exposed vulnerabilities in India's food security system, as lockdowns disrupted supply chains and livelihoods. The government implemented relief measures, including distributing free food grains to vulnerable populations.
Nutrition Quality: While food availability has improved, the focus is shifting toward improving the quality of food and addressing issues of hidden hunger, where people lack essential vitamins and minerals in their diet.
Sustainable Agriculture: There is a growing emphasis on sustainable agriculture practices, including organic farming, to ensure long-term food security while protecting the environment.
Climate Change Resilience: Building resilience to climate change is a priority for ensuring food security in the face of changing weather patterns and extreme events.
Role of Technology: Technology is being increasingly harnessed for better crop management, weather forecasting, and food distribution, which can enhance food security efforts.
Government initiatives
National Food Security Act (NFSA):
The NFSA, enacted in 2013, is a landmark legislation aimed at providing legal entitlements to food for a large section of India's population. It aims to ensure that a specified quantity of food grains is made available to eligible beneficiaries at affordable prices.
Integrated Child Development Services (ICDS)
The Integrated Child Development Services (ICDS) Scheme, which began on October 2, 1975, is one of the Government of India's flagship programs and one of the world's largest and most innovative early childhood care and development programs.
Public Distribution System
It is defined as the system in which food procured by the FCI is distributed among the weaker or poorer sections of society.
Antyodaya Anna Yojana (AAY)
This scheme was launched in December 2000. Under this scheme, one crore of the poorest among the BPL families covered under the targeted public distribution system was identified. In this scheme, the State Rural Development Department has identified poor families through the Below poverty line survey.
Other schemes and initiatives:
National Innovations Climate Resilient Agriculture (NICRA)
Way forward
Improving food security in India is a multifaceted challenge that requires a combination of policies, programs, and initiatives aimed at increasing food availability, access, and utilization.
Enhance Agricultural Productivity:
Invest in agricultural research and development to develop high-yield and climate-resilient crop varieties.
Promote sustainable farming practices, including organic farming and precision agriculture.
Improve access to modern farming technologies, such as improved seeds, fertilizers, and irrigation systems.
Increase Crop Diversification:
Encourage diversification of crops to reduce dependency on a few staple crops and improve dietary diversity.
Promote the cultivation of nutritious crops, fruits, and vegetables to address malnutrition issues.
Support Small-Scale Farmers:
Provide small-scale farmers with access to credit, affordable crop insurance, and agricultural extension services.
Promote farmer cooperatives and self-help groups to enhance collective bargaining power.
Water Management:
Invest in water conservation and management techniques to address water scarcity issues.
Promote efficient irrigation practices, such as drip irrigation and rainwater harvesting.
Infrastructure Development:
Improve rural infrastructure, including roads, storage facilities, and markets, to reduce post-harvest losses and connect farmers to consumers.
Food Distribution and Supply Chain Enhancement:
Strengthen the Public Distribution System (PDS) and other food distribution networks to ensure efficient and equitable access to food.
Address issues related to food wastage during storage and transportation.
Nutrition Education:
Launch public awareness campaigns to educate people about balanced nutrition and healthy eating habits.
Implement school-based nutrition programs to improve the health and nutrition of children.
Social Safety Nets:
Expand and strengthen social safety net programs like the National Food Security Act (NFSA) and the Mid-Day Meal Scheme to provide subsidized food to vulnerable populations.
Support for Women in Agriculture:
Empower women in agriculture by providing training, credit, and land rights.
Recognize and value the crucial role of women in food production and household nutrition.
Climate Resilience:
Develop climate-resilient farming practices and provide support to farmers to adapt to changing climate patterns.
Promote agroforestry and sustainable land use practices.
Reduce Food Loss and Waste:
Implement measures to reduce food loss and waste at all stages of the supply chain, from farm to fork.
Encourage food donation and redistribution programs to redirect surplus food to those in need.
Research and Innovation:
Invest in research and innovation to find solutions to food security challenges, including crop diseases, pests, and climate-related issues.
Policy and Governance:
Strengthen governance and transparency in food-related policies and programs to reduce corruption and ensure effective implementation.
Monitor and evaluate food security initiatives to assess their impact and make necessary improvements.
International Cooperation:
Collaborate with international organizations and neighboring countries on food security initiatives, trade agreements, and disaster response.
Also read: Malnutrition in India
Conclusion
Addressing food insecurity in India requires a multi-pronged approach that includes improving agricultural practices, ensuring equitable distribution, reducing food wastage, enhancing access to social safety nets, and addressing poverty and malnutrition.
Government policies and programs, as well as international cooperation and support, play crucial roles in mitigating food insecurity and improving food access for all segments of the population.
India has made significant strides in improving food security, but challenges such as poverty, inequality, and the impacts of climate change continue to influence the nation's efforts to ensure that all its citizens have access to adequate and nutritious food.
Addressing these challenges requires ongoing policy measures, investment in agriculture and rural development, and a commitment to social safety nets and nutrition programs.
-Article by Swathi Satish