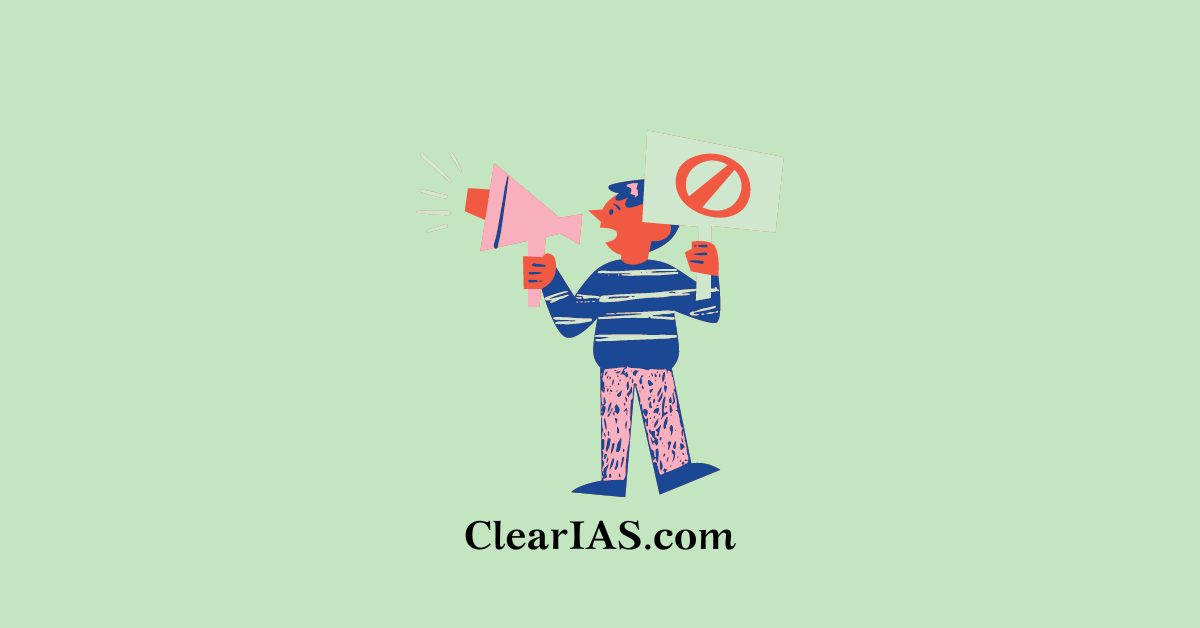 Here, we are going to bust the top 10 myths about the UPSC IAS exam. With that, we will also provide the reality behind those myths.
Many students dream of becoming an IAS officer in their early stages of life. It is definitely not an easy task to accomplish, but neither is this impossible.
However, a person willing to start their UPSC CSE preparation journey or already preparing for this exam often gets trapped in several myths and misconceptions about the exam that can create unnecessary anxiety and confusion among them.
In this article, we'll talk about the top 10 myths surrounding the UPSC IAS exam to help you succeed in your preparation journey with clarity and confidence.
Top 10 Myths about the UPSC IAS Exam
Some prominent myths about the UPSC Civil Services Examinations are:
Myth 1: Only IIT and Top College Graduates can Clear the Exam
It is often heard that only top college graduates can succeed in their first attempt or can score a good rank in this examination.
Reality
Success in the IAS exam is not limited to graduates from prestigious institutions only. UPSC does not favor one over the other on any ground. So whoever is willing to be dedicated in their preparation can succeed in this exam with a good rank.
Myth 2: You Need to Study 16 Hours a Day
People often think that this exam requires 15-16 hours of study. Which is an exaggeration.
Reality
Quality over quantity matters. Focusing on effective study techniques and consistency is more crucial than spending excessive hours. A well-structured study plan can help you achieve your goals without exhausting yourself.
Remember, just sitting on the chair and burning out without productivity will not help you.
Try to make all your time productive and decide by yourself how many hours you require to study on a daily basis to complete your daily target. Do not over-exaggerate it but also do not down-perform.
Myth 3: Coaching is a Must for Success
Often people think that solely coaching can provide the right guidance.
Reality
Though the right guidance is important in this journey and coaching can be beneficial but it can not solely guarantee your success.
Coaching can provide you with the right approach, the right guidance, right study material but all the hard work is going to be yours. Self-study plays a significant role in this examination.
Myth 4: You Must Memorize Everything
It is considered that a UPSC aspirant must have knowledge of each and everything, irrespective of its importance.
Reality
The UPSC exam values analytical thinking and understanding over mere memorization. While some facts are important, your ability to connect ideas, analyze situations, and communicate effectively is equally essential.
During this preparation, it is important to filter the important and not-so-important details.
Myth 5: English Medium Candidates Have an Advantage
This consideration that only English medium students can achieve success in this exam or an aspirant has to shift their medium to English for this exam is a myth.
Reality
UPSC does not favor one language over another. Also, success is not tied to the medium of instruction; it depends on your understanding of the subjects and your communication skills.
Myth 6: You Need to Read All Books and Study Materials
Reading all of it and memorizing every detail that is important in this exam is a myth that needs to be busted.
Reality
Less is often more in UPSC preparation. It's better to master a few standard resources than to accumulate countless books.
A focused and thorough study approach is more effective than a reckless collection of information.
Try to focus on current affairs, standard books, and revisions to solidify your knowledge.
Myth 7: Multiple Attempts Guarantee Success
People often think that this exam is so tough that it cannot be cleared in the first attempt.
Reality
While multiple attempts can improve your chances, success is still not guaranteed. Each attempt acts as a learning experience but if you don't improve over time, countless attempts are not going to help you in any way.
There are aspirants who have cleared this exam on the first attempt. Though it's not the case with all and multiple attempts are required for most of the aspirants but continuous progress is a must in this examination.
Myth 8: You Must Quit Your Job to Prepare
This thinking that this exam requires all your time and you cannot pursue anything beyond its preparation is a myth.
Reality
Many successful candidates have balanced their jobs and preparation together. It's about effective time management and dedication. Quitting your job is not the key to success.
Myth 9: Start IAS Preparation After Graduation
Once complete the graduation then dedicate your time to this examination is a myth.
Reality
You can start preparing while in college or even earlier. Building a strong foundation in current affairs, reading newspapers, and developing critical thinking skills can be beneficial from an early stage.
In fact, the kind of knowledge this exam requires is delicately covered in NCERT so why not start their basic understanding earlier?
But earlier does not mean that start preparing from school as a mature mind is required to understand the demands of this examination and a child should not be deprived of their childhood.
So, it's better to start your preparation while in college and create a strong foundation.
Myth 10: IAS Officers Lead a Lavish Life
Once one becomes an IAS officer, life will be easy, and lavishness is a myth.
Reality
While IAS officers have a respectable salary, they are civil servants committed to public service. The job comes with immense responsibilities and challenges, and the focus is on serving the nation, not personal luxury.
Also read: 8 Myths About UPSC Interview
Conclusion
Clearing the UPSC IAS exam is a significant achievement, it is important to stay away from myths as they can demotivate you with their unexpected demands. Success depends on your dedication, effective preparation, and a strong foundation. By busting these myths, you can continue your UPSC IAS preparation journey with confidence and a realistic perspective.
Also read: How difficult is it to become an IAS officer: A Reality Check
Article Written By: Priti Raj