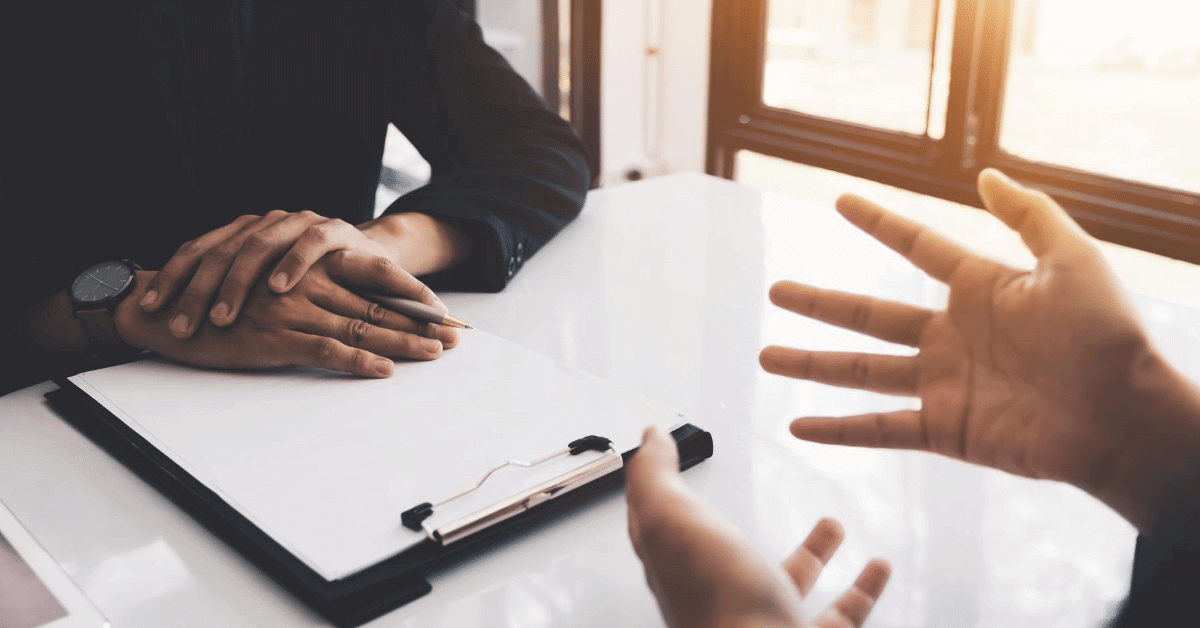 There are various myths about UPSC interview. In this post, we try to explain the reality of the IAS/IPS interview process.
If your ambition is to become an IAS or IPS officer, you need to appear for the UPSC Civil Services Examination (CSE). The examination process has 3 stages – Prelims, Mains, and Interview.
UPSC CSE Main Examination (written) is usually conducted during September/October. The Interview process usually starts by January/February ie. approximately 1 month after UPSC declares the names of successful candidates in the Main (written) exam.
There are many myths regarding the IAS exam
There are so many half-truths, rumours and myths about the Interview (Personality Test) conducted by the Union Public Service Commission (UPSC).
In this article, let us see some major myths regarding UPSC Interview widely believed by the public and find the associated truths.
Myth 1: The final rank of a candidate (IAS, IPS, IFS etc) solely depends on the marks he gets in the UPSC Civil Services Exam Interview
Reality: UPSC calculates the final rank by adding the marks candidate secures in the Main Exam (written test) and Interview (personality test).
In fact, 1750 marks out of 2025 (86.4% weightage) is for the written exam while only 275 marks out of 2025 (13.6% weightage) is allotted for the personality test.
A top score in the Personality Test doesn't necessarily mean that a candidate will become All India Rank 1. The same is the case with the Mains exam.
As the final rank is determined by the sum of the marks of both the Mains and Personality Test, the candidate with the highest marks when written and interview scores added together will be ranked 1.
Myth 2: UPSC Interview is the test of Knowledge
Reality: The interview test is not intended to be a test of the knowledge of a candidate. Knowledge has been already tested through written papers (Prelims and Mains).
As knowledge evaluation is already over in the previous stages, in the interview round, the intention of the board members will not be to measure your specialised knowledge or general knowledge, again.
The objective of the interview is to assess the personal suitability of the candidate for a career in public service.
Also read: Is Strong Academic Background Important for UPSC CSE Preparation
Myth 3: You need to know the answers to all questions
Reality: The UPSC board knows very well that it is humanly impossible to know everything about everything. It is perfectly fine if you don't know the answers to a few questions. You will not lose marks for that single reason.
However, what matters more in such questions is how you handle them. If you try to bluff or confuse the board, you will definitely lose marks! UPSC values integrity more than everything else.
Face all questions with the same smile and confidence. Here is an example of a smart reply to an unsure question: "Sorry Sir, I don't know the right answer to this question. However, given an opportunity, I shall make an intelligent guess."
UPSC interview board will surely appreciate your honesty. Your willingness to accept your ignorance will be valued by the UPSC board.
Yes, "I don't know, Sir" is also an acceptable answer in the personality test. Remember, UPSC is not looking for walking encyclopedias!
Myth 4: You need to be really fluent in the English language to score high in the UPSC Interview
Reality: The UPSC board is not searching for an English teacher, but a suitable candidate for the job of a civil servant! So what matters is the content of your answers, not the accent, pronunciation, or grammar.
More than that, your answers may not be in English at all. You can give UPSC CSE Interview in Hindi or in any other scheduled languages as well. However,  you need to inform UPSC in prior so that they can arrange a translator.
Myth 5: You should wear a suit for the UPSC Interview
Reality: There is no prescribed dress code for the personality test. You are free to wear whatever you wish.
UPSC awards marks for the person in you, not for your dress.
There is nothing wrong if you wish to wear a suit for the UPSC interview, but that is not a must. However, don't take flashy colour shades and appear like a bridegroom for the personality test.
A formal shirt and pants, along with polished shoes are in fact enough for men. For women, a churidar or saree – whatever you are comfortable wearing on the occasion – will be the best choice.
Myth 6: UPSC Interview Board gives high importance to previous academic records
Reality: Nowhere in the UPSC Civil Services Examination selection process has specified any weightage for previous academic records.
There are many candidates with average academic records in the past (40-60%), who secured high marks in UPSC Interviews.
UPSC board sees the candidate holistically. Despite your poor or average marks in school or college, if they feel that you are capable of being a good civil servant, they will give a high score on the Personality Test (PT).
Myth 7: You will get high marks if you get an interview board that is liberal in awarding marks
Reality: All UPSC boards award high and low marks. There is nothing like a high-mark giving board or a low-mark giving board.
There may be minor variations. However, no board keeps on awarding high marks or low marks to every candidate who appears before them.
To ensure this, the UPSC chairman conducts periodic meetings with all board chairmen.
If you check the statistics, you can see almost all UPSC boards give high and low marks, which is usually in a range – from 40% to 75%.
Myth 8: If a candidate gets low marks in the UPSC interview, his personality is not good
Reality: The UPSC Personality Test is never the final say on anything. There are many candidates who improved their personality test scores by 70-100% within a year – when they reappeared. Similarly, there are many candidates whose personality test scores have dropped drastically as well. One may wonder, how can the personality of a candidate vary so much within a year!
Like many human-invented mechanisms, the Personality Test (PT) by UPSC is not a perfect process, it has its own limitations.
It is not easy to judge the personality or personal suitability of a candidate for civil service in under 30 minutes. Even though the well-experienced experts on the board do their best to analyse the performance you put across the board on the day – it may not be correct. However, that is the impression you give them – that day, at that moment. It might vary if you were asked a different set of questions on a different day.
That's the reason why UPSC added the Main Exam (written) marks along with the Personality Test (interview) marks to prepare the final rank list – to limit the chances of arbitrariness in the selection process.
This mechanism, to an extent, ensures that a deserving candidate will not lose his chance because of his low marks in the interview process.
Conclusion

Understand the UPSC Civil Services Exam in a real sense.
As your final marks are the sum total of the Main Exam (written) and Personality Test (interview), make a strategy based on your strengths and weaknesses.
If you feel that you are not an 'interview' person, work hard to score high in the written exam. On the contrary, if you are exceptional in verbal communication but not that good in written or analytical skills, focus on scoring well in the UPSC interview.
Be yourself in the UPSC interview. Be honest. Don't fake anything. Always stand by your values and ethics.
Don't get misguided or demotivated by the myths circulated by people who are unaware of the reality.
Always consider yourself as worth 100% marks. Put your best effort into presenting the real you before the board; don't bother about the marks you get after that!
You will clear IAS!
Also read: Top 10 Myths About UPSC IAS Exam Busted