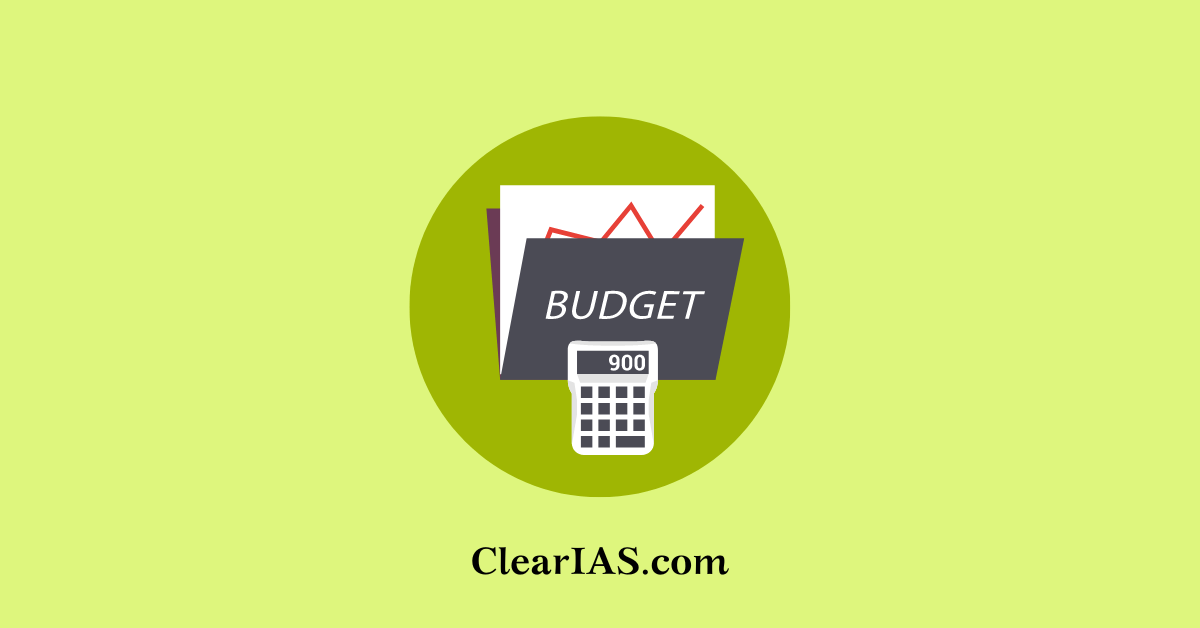 Every year, ClearIAS used to publish a short analysis of Indian Budget and Economic Survey.  Our post, covering the highlights of Indian Budget 2016-17, is ready. We plan to release the highlights of Central Plan 2016, Central Assistance 2016, Economic survey 2015 etc in coming posts.
It has to be specially noted that Union Budget 2016 comes at a time when there is an additional financial burden to due the implementation of 7th Pay Commission Report and OROP (One Rank One Pension). But Finance minister, Arun Jaitley has managed to continue the good track record by adhering to FRBM (Financial Responsibility and Budget Management) policies.
What makes a good budget?
As we noted in our analysis of Indian Budget 2015, a budget with zero fiscal deficit may not be always a good budget. A budget can be considered good if it focuses on the right areas, if it sets the priorities right and if it shows the vision of the government.
Union Budget 2016-17: Receipts and Expenditure
Every budget has two sides – receipts and expenditure. The below given figure (table) shows clearly shows the receipt and expenditure components of Union Budget 2016-17. You may compare Indian Budget 2016 with Indian Budget 2015 to understand the change in the values of crucial parameters.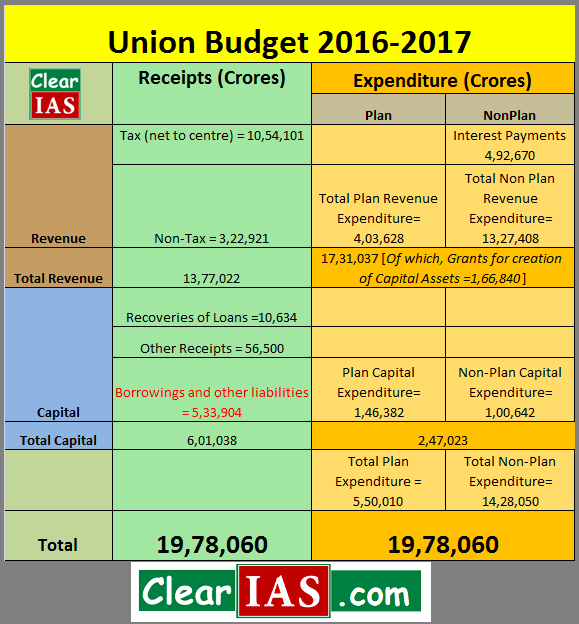 Deficits
Revenue Deficit: Rs.3,54015 crore (2.3 percent of GDP)
Effective Revenue Deficit: Rs.1,87175 crore (1.2 percent of GDP)
Fiscal Deficit: Rs.5,33904 crore (3.5 percent of GDP)
Primary Deficit:  Rs. 41,234 crore  (0.3 percent of GDP)
Indian Budget 2016 Highlights: Check our presentation
[slideshare id=59263006&doc=indianbudget2016-17-160308151545]
Questions based on Indian Budget 2016
Question: Deficits are a major concern for Indian Budget. As per Indian Budget 2016-17, which of the following deficits decreased to a figure which is less than half of its value for last budget? Choose from the below codes
A – Revenue Deficit
B – Effective Revenue Deficit
C – Fiscal Deficit
D- Primary Deficit
Answer = D – Primary Deficit [Value was Rs.99504 crore  (0.7 percent of GDP) in 2015-16 budget]