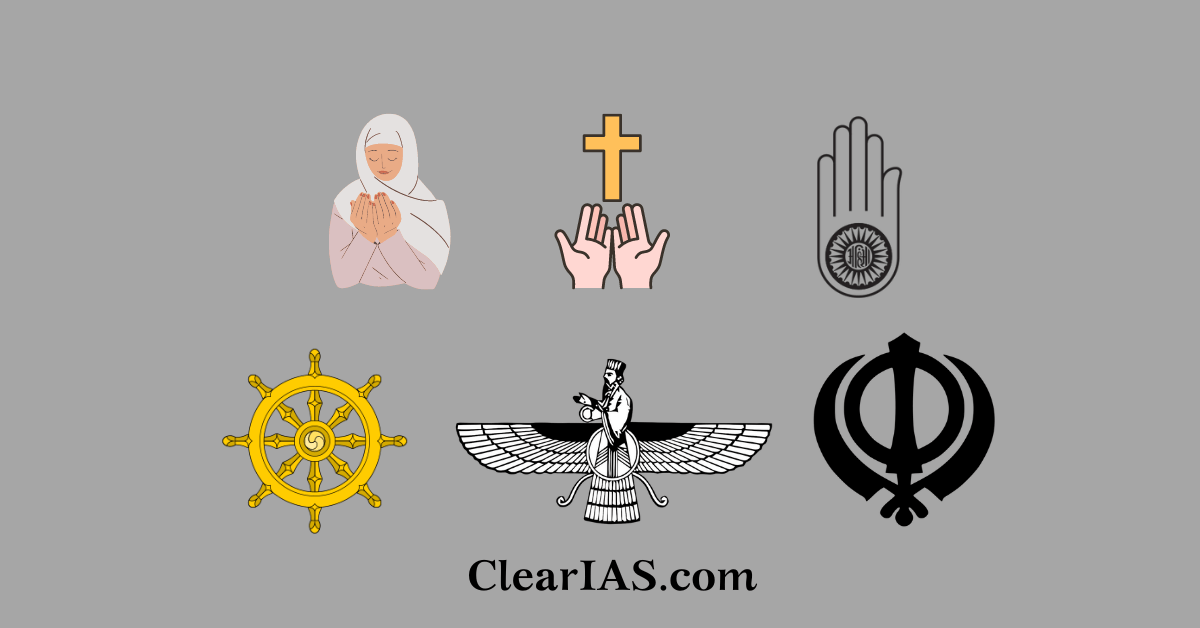 With the dedication to "Development with Dignity," "Empowerment without Appeasement," and "Sabka Sath, Sabka Vikas, Sabka Vishwas," which guarantees equal benefits to all sections of society, the government has made every segment of society an equal partner in progress. Regardless of caste, religion, location, or community is at the heart of the government's welfare programs.
Before discussing these programs, let us examine who are minorities and what are the constitutional provisions related to them.
Who are the minorities that the Indian government has notified?
Currently, the only communities considered minorities are those that have received central government notification pursuant to section 2(c) of the NCM (National Commission for Minorities) Act, 1992.
Despite the fact that the National Commission for Minorities (NCM) Act of 1992 gave the Center "unbridled power" to inform minorities, the Supreme Court's 11-judge bench decision in the T.M.A. Pai case made it clear that linguistic and religious minorities should be identified at the state level as opposed to the national level.
The MC was renamed the NCM in 1992 after the NCM Act, 1992, which made it a statutory organization.
The first Statutory National Commission was established in 1993, and five religious groups, including Muslims, Christians, Sikhs, Buddhists, and Zoroastrians (Parsis)—were declared minority communities.
As a minority community, Jains were also informed in 2014.
Related constitutional provisions and their classification
The Constitution does not define a minority. Articles 29 and 30 of the Constitution recognize India's linguistic and religious minorities, respectively.
Article 29 states that any group of individuals living in any area of India who speak a unique language, use a unique script, or have a unique culture have the same rights as minorities in India to preserve those things. Both the majority and the minorities (both religious and linguistic) are subject to Article 29. It also covers the rights of minorities in India to campaign for language protection. Therefore, political remarks about this are acceptable.
Article 350-B: The Special Officer for Linguistic Minorities in India was not originally mentioned in the Indian Constitution. The Constitution now contains Article 350-B thanks to the 7th Constitutional Amendment Act of 1956. It calls for the appointment of a Special Officer for Linguistic Minorities by the Indian President. The Special Officer would be tasked with looking into any issues pertaining to the protections the Constitution affords linguistic minorities.
Currently, the Central Government of India determines the religious minorities in India whereas the state governments of India identify the linguistic minorities on a state-by-state basis.
The Supreme Court rejected a request for rules to "identify and characterize" religious minorities in every State to safeguard their interests and culture. In the States where they are underrepresented in numbers, the petition aimed to recognize Hindus as a minority group.
Welfare schemes for minorities
Scholarships: Pre-Matric, Post-Matric, and Merit-Cumulative-Means based scholarships are all available.
Begum Hazrat Mahal National Scholarship: for deserving females studying in Classes IX to XII.
The Maulana Azad National Fellowship Scheme: It offers financial aid to students from classified minority communities to pursue higher education, such as M.Phil. and Ph.D.
Naya Savera Free Coaching and Allied Scheme: With a total annual family income of less than Rs. 6 lakh, it seeks to improve the abilities and knowledge of students and candidates from minority populations.
Seekho aur Kamao (Learn & Earn) is an effort for minorities to improve their skill sets in a variety of contemporary and traditional fields.
Upgrading the Skill and Training in Traditional Arts/Crafts for Development (USTTAD) program: to provide a platform for minority craftsmen and chefs from around the nation to demonstrate and market their finest handicrafts and delicately produced goods through "Hunar Haats" organized by the Ministry.
Nai Manzil: It aims to give minority youngsters in these communities, access to education and skill development.
Gharib Nawaz Employment Training Program: Through this program youths from minority communities can take short-term courses to strengthen their skills for the workforce.
Pradhan Mantri Kaushal Vikas Yojana (PMKVY): The Ministry of Skill Development and Entrepreneurship is implementing this flagship program with the goal of providing skilling to one crore people across the nation, including members of minority communities, through Short Term Training (STT) and Recognition of Prior Learning (RPL).
National Minorities Development Finance Corporation (NMDFC) Loan Schemes: It offers concessional loans for self-employment and income-generating enterprises, for the socioeconomic development of the "backward parts" of the recognized communities.
Pradhan Mantri Jan Vikas Karyakram (PMJVK): It is implemented by the Ministry of Minority Affairs. It aims to enhance minorities' socioeconomic circumstances and access to necessities in order to enhance their quality of life and lessen inequalities in the designated Minority Concentration Areas. Residential schools, school buildings, hostels, degree colleges, ITIs, polytechnics, health centers, skill centres, and sports facilities are just a few of the important projects in the education, health, and skill sectors that have been sanctioned under PMJVK.
Nai Udaan: The main goal of the program is to provide direct financial assistance to minority candidates who have passed preliminary examinations held by the Union Public Selection Commission (UPSC), Staff Selection Commission (SSC), and State Public Selection Commission (SPSC), in order to fully support the appointment process at various Union and State level Civil Services.
It can be said that all these schemes aim to provide better socio-economic facilities to minority communities, particularly in the field of education, health, and skill development.  This would eventually reduce the gap between the national average and the minority communities with regard to backwardness parameters.
Article written by: Caroline Abraham