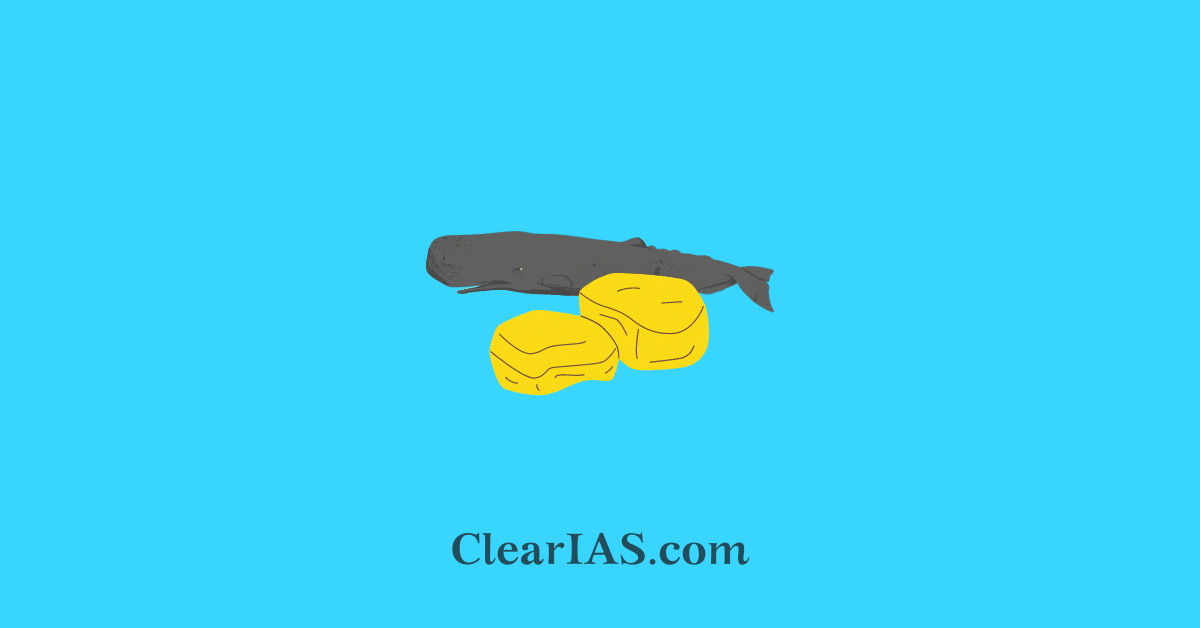 The finding of Ambergris is often in the news, especially with it being monikered the floating gold. What is Ambergris? Why is it so expensive? Why have multiple countries banned the use of it? Read here to find out.
Numerous people are arrested for possession of ambergris or floating gold in India.
Recently, a pathologist in Canary Island of La Palma, found floating gold worth almost 4 crores in a dead whale carcass.
What is Ambergris? Why is it so expensive? Why have multiple countries banned the use of it?
What is Ambergris?
Ambergris is a substance that is formed in the digestive systems of sperm whales.
It is produced as a secretion to protect the whale's intestines from sharp objects, such as the beaks of squid, that they consume as part of their diet.
Ambergris has a waxy and solid consistency, usually gray or black, and it has a unique fragrance that is often described as musky and sweet.
Initially, ambergris is expelled by the whale through feces into the ocean, and it can float on the water's surface or wash up on beaches.
Over time, exposure to the elements and sunlight causes the substance to undergo chemical changes, enhancing its scent and turning it into a highly valued material.
There are conflicting opinions as to how ambergris emerges from the whale. Some believe that the whale regurgitates the mass, earning it its well-known nickname 'whale vomit'.
Uses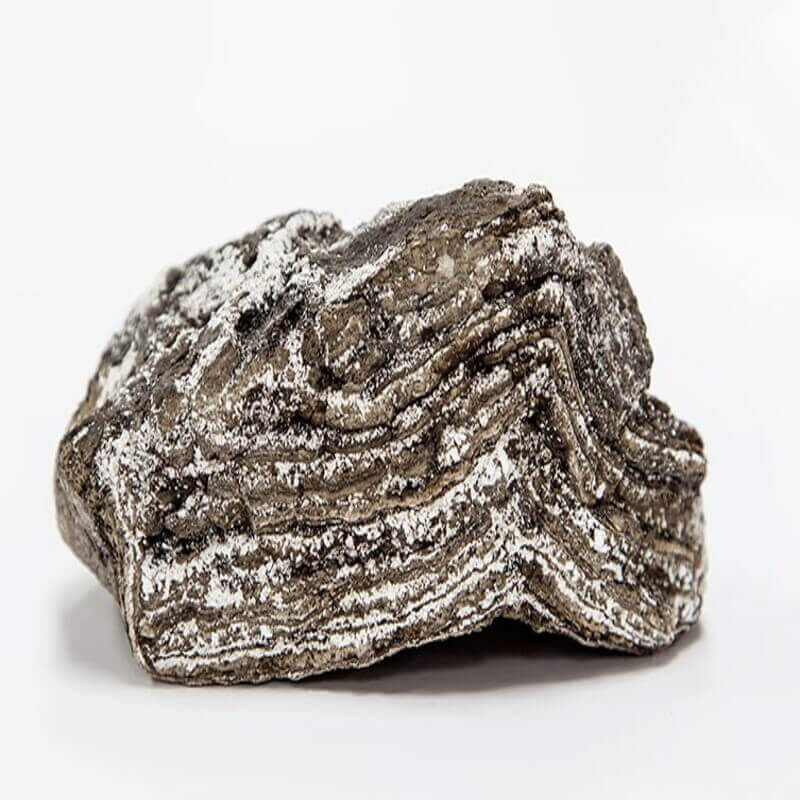 Ambergris has been used for centuries in the perfume industry as a fixative, which helps to stabilize and prolong the scent of other fragrances.
Its unique aroma blends well with other ingredients and helps to enhance and "fix" the fragrance molecules, allowing the perfume to last longer on the skin.
However, it's important to note that the use of ambergris in perfumes has become controversial due to ethical concerns surrounding its sourcing.
Sperm whales are protected species, and the production of ambergris involves the harvesting of a substance expelled naturally by these whales.
Therefore, many perfume companies have shifted to using synthetic substitutes or alternative natural ingredients to avoid contributing to the demand for ambergris.
In some countries, the trade and sale of ambergris are regulated or even banned, while in others, such as New Zealand, it is legal to trade ambergris found on beaches. There is also a market for collectors and enthusiasts who appreciate the rarity and unique properties of ambergris.
Ambergris has been used for more than just perfume, however. Early Arab civilizations named it ambar and used it as incense, an aphrodisiac, and medicine to cure many ailments, including those of the brain, heart, and senses.
Ban on ambergris in India
Ambergris is illegal to possess and trade in several nations, including the USA, Australia, and India, although it is legal to trade in several other nations.
According to Schedule 2 of the Wildlife Protection Act, 1972, sperm whales are a protected species in India, and it is thus forbidden to possess or sell any of their byproducts, including ambergris.
It has been noted that the gangs trafficking ambergris buy it in coastal regions and export it to target nations via certain other nations with whom India has relatively lax maritime trade regulations.
Sperm whale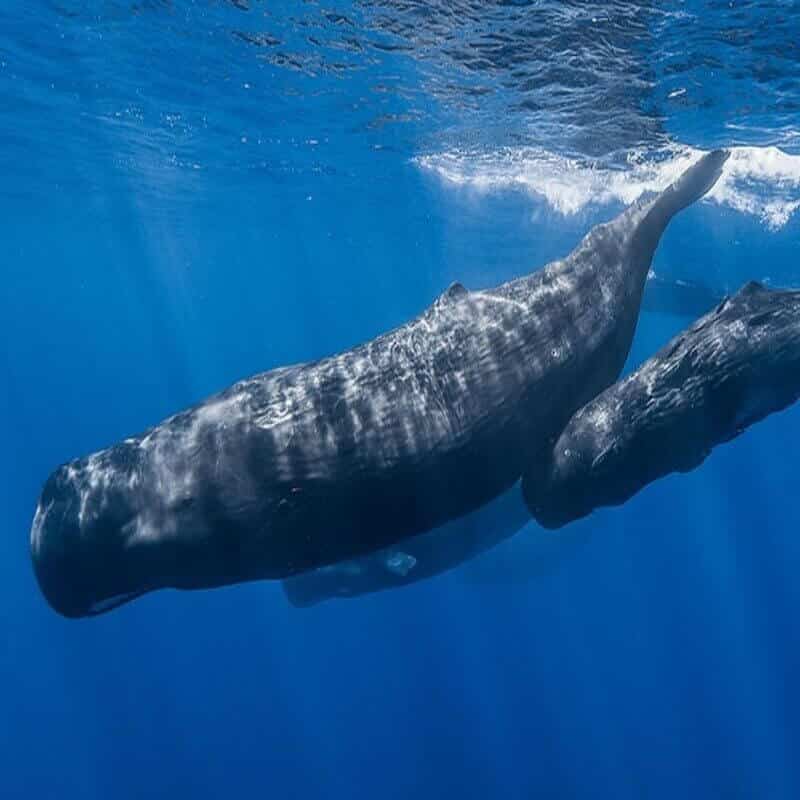 Sperm whales are the largest of the toothed whales and have one of the widest global distributions of any marine mammal species.
They are found in all deep oceans, from the equator to the edge of the pack ice in the Arctic and Antarctic.
They are named after the waxy substance, spermaceti, found in their heads.
The spermaceti is an oil sac that helps the whales focus on sound. Spermaceti was used in oil lamps, lubricants, and candles.
Sperm whales were a primary target of the commercial whaling industry from 1800 to 1987, which nearly decimated all sperm whale populations.
While whaling is no longer a major threat, sperm whale populations are still recovering.
The sperm whale is listed as endangered under the Endangered Species Act and depleted under the Marine Mammal Protection Act.
They are designated as Vulnerable on the IUCN Red List of Threatened Species.
Sperm whales inhabit all of the world's oceans. Their distribution is dependent on their food source and suitable conditions for breeding and varies with the sex and age composition of the group.
Sperm whale migrations are not as predictable or well-understood as migrations of baleen whales.
Some populations appear to have different migration patterns by life history status, with adult males making long oceanographic migrations into temperate waters whereas females and young staying in tropical waters year-round.
There are numerous man-made threats to the whale species:
Vessel strikes can injure or kill sperm whales. Few vessels strike of sperm whales have been documented, but vessel traffic worldwide is increasing, which increases the risk of collisions.
Sperm whales can become entangled in many different types of fishing gear, including trap lines, pots, and gill nets.
Underwater noise pollution can interrupt the normal behavior of sperm whales, which rely on sound to communicate.
Sperm whales can ingest marine debris, as do many marine animals. Debris in the deep scattering layer where sperm whales feed could be mistaken for prey and incidentally ingested, leading to possible injury or death.
The effects of climate and oceanographic change on sperm whales are uncertain, but both can potentially affect habitat and food availability. Whale migration, feeding, and breeding locations for sperm whales may be influenced by factors such as ocean currents and water temperature.
The threat of contaminants and pollutants to sperm whales and their habitat is highly uncertain and further study is necessary to assess the effects of this threat.
Ambiguous legalities of Ambergris
Around the world, several laws govern the acquisition and selling of ambergris. Ambergris and all other whale-derived items are illegal in certain nations, but lawful or illegal in others.
All live species of whales, dolphins, and porpoises are legally protected in the UK and throughout Europe.
It is permitted to gather ambergris from the sea or beach since the Convention on International Trade in Endangered Species (CITES) views it as a naturally occurring waste product of sperm whales.
Way forward
Synthetic alternatives to ambergris do exist and the use of these should be encouraged. This would prevent whales from being viewed in any way as a resource that humans can exploit.
-Article by Swathi Satish