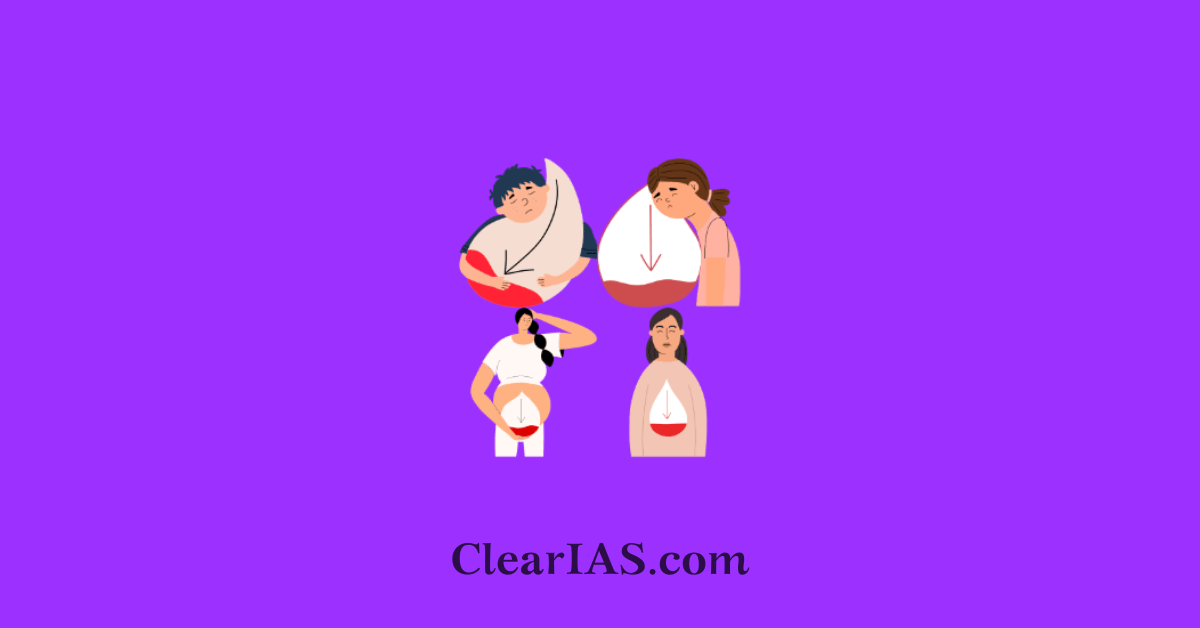 "Anemia Mukt Bharat" (Anemia-Free India) is a flagship initiative of the Government of India aimed at reducing the prevalence of anemia among women, children, and adolescents. Read here to learn more.
Anemia is a major public health issue in India, and this initiative seeks to address it through a multi-sectoral and multi-stakeholder approach.
In 2018, the Government of India launched the Anemia Mukt Bharat (AMB) strategy with the target of reducing anemia in vulnerable age groups such as women, children, and adolescents.
AMB is based on a life cycle approach, providing preventive and curative mechanisms through a 6X6X6 strategy including six target beneficiaries, six interventions, and six institutional mechanisms for all stakeholders to implement the strategy.
Also read: Commercial Cord Blood Banking
Anemia in India
Anemia is a significant public health concern in India. Anemia is a condition characterized by a deficiency of red blood cells or a lack of hemoglobin in the blood, resulting in reduced oxygen-carrying capacity. It can lead to fatigue, weakness, impaired cognitive function, and other health problems.
Anemia is highly prevalent in India, particularly among women and children.
According to data from the National Family Health Survey (NFHS-5, 2019-2020), over 50% of women in the reproductive age group (15-49 years) suffer from anemia, and around 59% of children aged 6-59 months are anemic.
Anemia in India has multiple underlying causes, including nutritional deficiencies (iron, folic acid, vitamin B12), chronic infections (such as malaria), genetic conditions, and poor dietary practices.
Iron-deficiency anemia is the most common form and it is often linked to inadequate dietary intake of iron-rich foods, poor absorption of iron, and excessive blood loss during menstruation or childbirth.
Anemia disproportionately affects women and adolescent girls due to factors like menstrual blood loss, poor nutrition, and gender disparities in access to healthcare.
Anemia in pregnant women can lead to adverse outcomes such as low birth weight, preterm birth, and maternal mortality. Anemia in children can hinder growth and development.
According to the World Health Organization (WHO), women in the reproductive age group and having hemoglobin levels lower than 12 grams per decilitre (g/dL), as well as children under five with hemoglobin levels lower than 11.0 g/dL are considered anemic.
Also read: Sickle Cell Disease
Anemia Mukt Bharat initiative
The initiative aims to create awareness about the causes and consequences of anemia among policymakers, healthcare providers, communities, and individuals.
It advocates for the importance of anemia prevention and control at all levels.
The major focus of the initiative is to:
Improve the delivery and quality of anemia-related healthcare services, particularly at the primary healthcare level.
Ensure timely diagnosis and treatment of anemia through regular screening and health check-ups.
Promote appropriate and balanced nutrition, including dietary diversification, consumption of iron-rich foods, and nutritional supplementation for vulnerable groups.
Emphasize breastfeeding and complementary feeding practices to address anemia in infants and young children.
Encourage the fortification of food staples such as rice, wheat, and salt with essential micronutrients, including iron and folic acid.
Implement iron and folic acid supplementation programs for pregnant women, lactating mothers, and adolescent girls.
Strengthen food security programs and social safety nets to ensure that vulnerable populations have access to an adequate and nutritious diet.
Conduct behavior change communication campaigns to promote healthy dietary practices, sanitation, and hygiene.
Raise awareness about the importance of regular antenatal care and adherence to iron and folic acid supplementation.
Collaborate with multiple sectors, including health, nutrition, education, agriculture, and sanitation, to address the underlying causes of anemia.
Establish a robust monitoring and evaluation system to track progress in anemia reduction.
Collect and analyze data to identify high-prevalence areas and target interventions effectively.
Involve communities, local self-help groups, and non-governmental organizations in the planning and implementation of anemia prevention and control programs.
Provide training and capacity-building programs for healthcare workers, community health volunteers, and teachers to effectively deliver anemia-related interventions.
Promote research and innovation to develop cost-effective and sustainable strategies for anemia control.
Anemia Mukt Bharat: 6x6x6 Strategy
The Anemia Mukt Bharat strategy is designed to reduce the prevalence of Anemia by 3% points per year between the years 2018 and 2022 with 6 beneficiaries, 6 interventions, and 6 institutional mechanisms.
6 Beneficiaries
Children (6-59 months)
Adolescent boys (15-19 years)
Adolescent girls (15-19 years)
Women of reproductive age
Pregnant women
Lactating women
6 Interventions
Prophylactic Iron and Folic Acid supplementation
Deworming
Intensified year-round Behaviour Change Communication Campaign (Solid Body, Smart Mind) including ensuring delayed cord clamping after delivery (by 3 minutes) in health facilities.
Testing and treatment of anemia, using digital methods and point-of-care treatment, with a special focus on pregnant women and school-going adolescents
Mandatory provision of Iron and folic-fortified foods in government-funded public health programs
Intensifying awareness, screening, and treatment of non-nutritional causes of anemia in endemic pockets, with a special focus on malaria, hemoglobinopathies, and fluorosis.
6 Institutional Mechanisms
National Anemia Mukt Bharat Unit
Intra Ministerial Coordination
Strengthening Supply Chain and Logistics
Convergence with other ministries
National Centre of Excellence and Advanced Research on Anemia Control
Anemia Mukt Bharat Dashboard and Digital Portal- One-stop Shop for Anemia
Other government initiatives to tackle anemia
Health is a state subject and the primary responsibility for strengthening health care services including implementation of national programs lies with the respective State/UT government.
However, the Government has taken steps to improve the condition of anemia among all identified groups in all States/UTs.
Surakshit Matritva Aashwasan (SUMAN) provides assured, dignified, respectful, and quality healthcare at no cost and zero tolerance for denial of services for every woman and newborn visiting public health facilities to end all preventable maternal and newborn deaths.
Janani Suraksha Yojana (JSY), is a demand promotion and conditional cash transfer scheme for promoting institutional delivery.
Under Janani Shishu Suraksha Karyakram (JSSK), every pregnant woman is entitled to free delivery, including cesarean section, in public health institutions along with the provision of free transport, diagnostics, medicines, other consumables & diet.
Pradhan Mantri Surakshit Matritva Abhiyan (PMSMA) provides pregnant women a fixed day, free of cost, and quality antenatal check-up by a Specialist/Medical Officer on the 9th day of every month.
LaQshya improves the quality of care in labor rooms and maternity operation theatres to ensure that pregnant women receive respectful and quality care during delivery and immediate post-partum.
Monthly Village Health, Sanitation, and Nutrition Day (VHSND) is an outreach activity at Anganwadi centers to provide maternal and child care including nutrition in convergence with the ICDS.
Delivery Points- Over 25,000 'Delivery Points' across the country have been strengthened in terms of infrastructure, equipment, and trained manpower for the provision of comprehensive RMNCAH+N services.
MCP Card and Safe Motherhood Booklet are distributed to pregnant women to educate them on diet, rest, danger signs of pregnancy, benefit schemes, and institutional deliveries.
Reproductive and child health (RCH) portal is a name-based web-enabled tracking system for pregnant women and newborns to ensure seamless provision of regular and complete services to them including antenatal care, institutional delivery, and post-natal care.
National Iron+ Initiative, which focuses on providing iron and folic acid supplements to pregnant women and children.
Conclusion
Addressing anemia in India faces challenges related to access to healthcare, awareness, and dietary habits. Ensuring the availability of affordable and nutritious foods, especially in rural and marginalized communities, is crucial.
Tackling anemia requires a multisectoral approach involving healthcare, nutrition, sanitation, education, and women's empowerment.
The Anemia Mukt Bharat initiative is part of the broader National Nutrition Mission (Poshan Abhiyaan) and aligns with India's commitment to achieving the Sustainable Development Goals, particularly Goal 2 (Zero Hunger) and Goal 3 (Good Health and Well-being).
Its success relies on strong government commitment, collaboration among stakeholders, community participation, and the integration of anemia prevention and control into existing health and nutrition programs.
Previous year question
Q. Consider the following statements in the context of interventions being undertaken under the Anemia Mukt Bharat Strategy: (Prelims 2023)
It provides prophylactic calcium supplementation for preschool children, adolescents, and pregnant women.
It runs a campaign for delayed cord clamping at the time of childbirth.
It provides for periodic deworming to children and adolescents.
It addresses non-nutritional causes of anemia in endemic pockets with a special focus on malaria, hemoglobinopathies, and fluorosis.
How many of the statements given above are correct?
(a) Only one
(b) Only two
(c) Only three
(d) All four
-Article by Swathi Satish