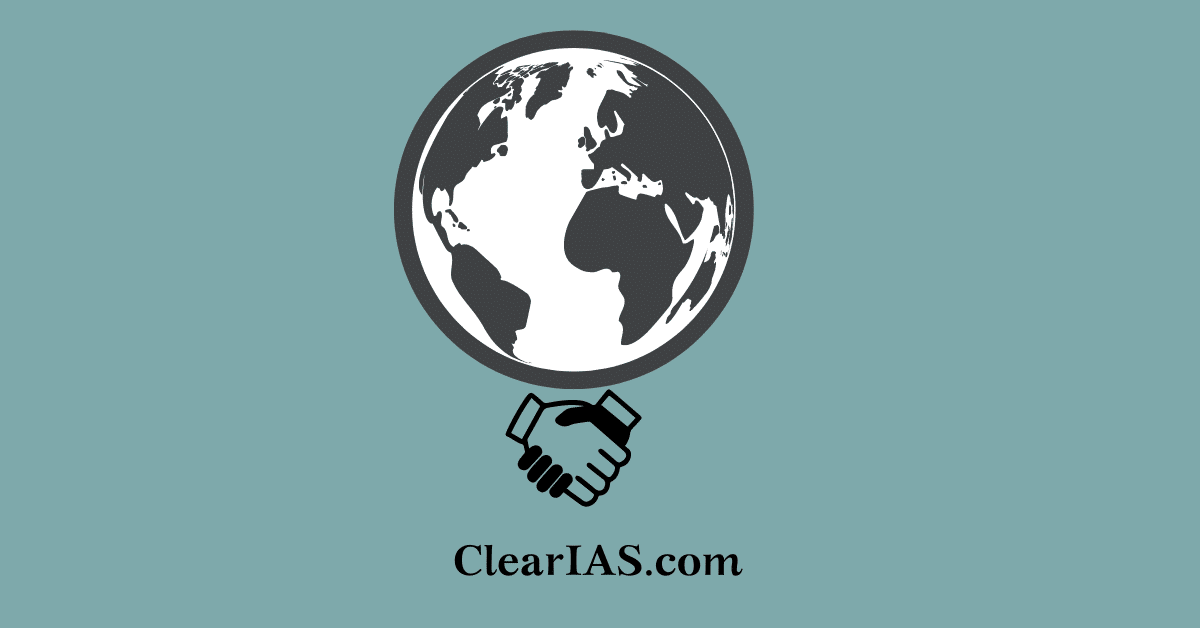 What is Gujral doctrine? What is its significance for India in the contemporary geopolitical situation? What are the various issues facing the doctrine? Read further to know more.
A doctrine is a stated principle of government policy, mainly in foreign or military affairs.
From this, it is clear that a doctrine can be either a military doctrine or a foreign policy doctrine.
Our topic of discussion, the Gujral doctrine is an example of a foreign policy doctrine.
What is Gujral doctrine?
The Gujral Doctrine is a set of five guiding principles for dealing with India's close neighbors. These five guiding principles are the result of the conviction that India's stature and power are inextricably linked to the nature of its ties with its neighbors. Thus, it acknowledges the paramount significance of amicable, cordial relationships between neighbors.
These ideas include:
India doesn't demand anything in return from its neighbors, such as Bangladesh, Bhutan, the Maldives, Nepal, and Sri Lanka, but instead provides what it can in a spirit of confidence and good faith.
No South Asian nation should permit the use of its territory to harm the interests of another nation in the region.
No nation should meddle in another's domestic affairs.
Each South Asian nation is required to respect the sovereignty and territorial integrity of the other.
All of their differences should be resolved through cordial bilateral dialogue.
Brief history
The chief architect of the Gujral doctrine is I K Gujral, India's former prime minister as  well as foreign minister. He outlined these concepts in September 1996 in a speech at Chatham House, and he later reaffirmed them at the Bandaranaike Centre for International Studies(BCIS), Colombo in January 1997.
Journalist Bhabani Sen Gupta later referred to the philosophy as such in his piece, 'India in the Twenty-First Century in International Affairs'.
Applicability of Gujral doctrine
The Gujral doctrine is applicable in a wide range of contexts, including politics, global politics, and culture. In terms of internal security, it is highly applicable. Now, we shall examine how the Gujral Doctrine applies in various fields.
Increasing people-to-people contacts: Gujral encouraged P2P interactions, particularly between India and Pakistan, in an effort to create the conditions for the two countries to resolve their differences amicably.
Water sharing with Bangladesh: Using this technique, India and Bangladesh came to an agreement in 1996 over the sharing of Ganga water. After this agreement, Bangladesh was able to draw much more water throughout the dry season.
The confidence-building measures that China and India agreed upon in November 1996 were also a part of their efforts to strengthen bilateral ties and temporarily suspend the border conflict. As a result, the border issue with China was frozen for several years.
Conflict resolution: A deal with Nepal to tame the Mahakali river for the purpose of creating hydropower resolved the conflicts that existed between India and Nepal.  Additionally, agreements were made to continue the development partnership with SriLanka.
Additionally, it sparked the beginning of a composite dialogue with Pakistan. The foundation of the composite dialogue was the idea that genuine problem-solving talks applied to all types of relationships. Even though some disagreements may still not be settled (Kashmir, terrorism), cooperation must start on agreed-upon terms in agreed-upon domains (commerce, tourism, culture, etc).
Significance of Gujral doctrine
Pakistan: In its empire, Britain used the divide-and-conquer strategy for 200 years. In a sea of enmity, antagonism, distrust, and suspicion, India and Pakistan emerged as two independent nations. New conflicts and tensions over religion (the "theory of the two nations"), territory (Kashmir), and national aspirations were added to this inherited pool.
Bangladesh: The creation of Bangladesh intensified the strategic rivalry between Pakistan and India.
Nepal: The two close neighbors are at a strategic impasse as a result of domestic politics in Nepal.
SriLanka: India and SriLanka now have a significant gulf in their ties, thanks to the Tamil Tigers' armed insurrection in Jaffna.
Bangladesh: The topic of illegal migration between India and Bangladesh has long been divisive.
Issues facing Gujral Doctrine
The Belt and Road plan has increased China's footprint in the region, and the logic of better connectivity within the region is frequently overridden by growing security concerns.
The lack of resources makes development cooperation a weaker component of India's neighborhood policy.
India cannot match the quantity of resources that China can use in our neighborhood to gain influence.
India's desire to further open its market to its neighbors has decreased as a result of the current recession in its economy.
India's borders serve as conduits for security risks such as transnational terrorism, illicit trade, and drug trafficking.
The Mumbai bombings in November 2008 exposed the flaws in this theory, which holds that "inherent kindness" may not hold true when living next to openly hostile neighbors.
Way forward
Without a doubt, the problems that India must face in its neighborhood now are more complicated and more dangerous than they were twenty years ago.
India would have to re-plan its neighborhood policy in an era of shifting geopolitics and altered power dynamics.
Greater effort must be put into pursuing connectivity, while security issues must be handled with low-cost, high-performance, and dependable technology solutions already in use elsewhere in the world.
India should extend national treatment to its ports and transportation system in order to become the preferred transit country for all of its neighbors.
Conclusion
India's "Neighborhood first" policy must be rooted on ongoing involvement at all political and interpersonal levels, using the strong cultural links that are particular to India's relationships with its neighbors.
Article written by: Caroline Abraham