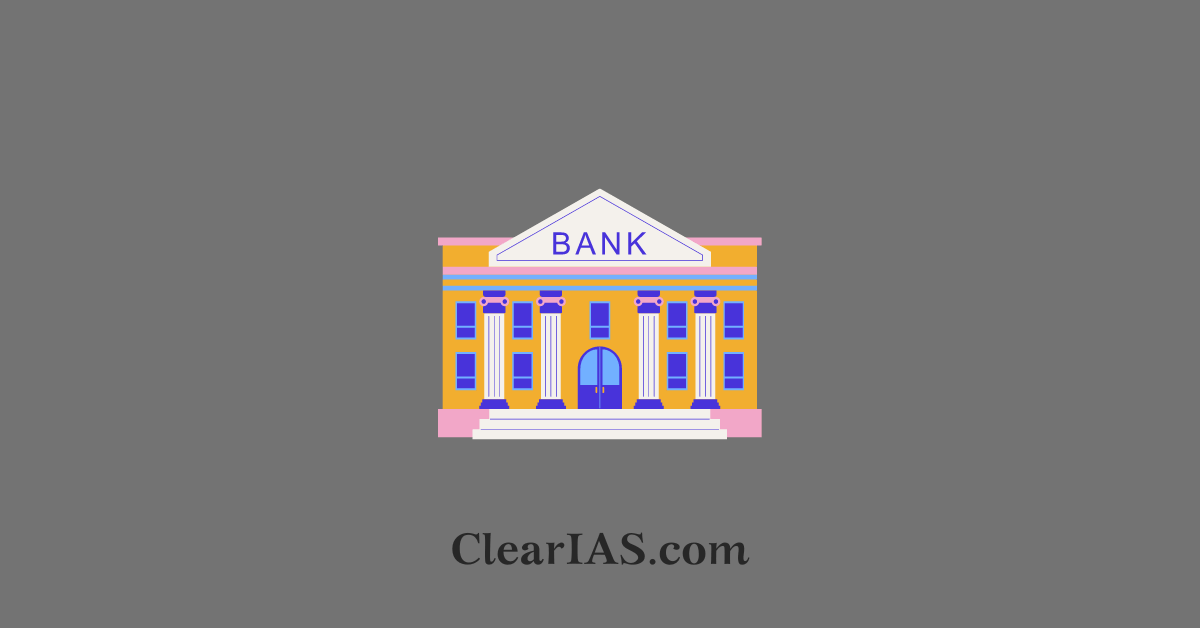 The History of Banking in India dates back to before India got independence in 1947. The financial system has been around for almost as long as civilization itself, and the Indian banking system is no exception. Read here to learn about the history of banking in India.
A nation's financial system supports its economic growth. The banking industry in India has seen significant changes during the past five centuries due to the state of the economy, the need for financial services, and the subsequent advances in technology.
It appears from historical accounts from Greece, Rome, Egypt, and Babylon that temples did more than just save money; they also lent it out. One reason temples were often looted during conflicts was that they frequently served as the financial hubs of their towns.
Since the first coins were produced and wealthy individuals realized they required a secure location to put their money, banking has existed. For commerce, wealth distribution, and taxation, ancient empires also need a sound financial system.
History of Banking in India
The Vedas, the ancient Indian texts mention the concept of usury, which is a practice of making unethical monetary loans which is advantageous to the lender. The Sutras (700–100 BCE) and the Jatakas (600–400 BCE) also mention usury.
During the Mauryan period (321–185 BCE), an instrument called adesha was in use, which was an order on a banker directing him to pay the sum on the note to a third person, which corresponds to the definition of a modern bill of exchange.
The use of loan deeds continued into the Mughal era and was called dastawez (in Urdu/Hindi). The evolution of hundis, a type of credit instrument, also occurred during this period and remains in use.
The history of banking in India can be broadly classified as:
Pre-independence Phase (1770-1947)
Post-independence Phase (1947-till date
The second phase can be further divided for better understanding-
Nationalisation Phase (1947-1969)
Post-nationalisation Phase (1969-1991)
Liberalisation Phase (1991-till date)
History of Banking in India: Pre-independence phase (1770-1947)
In India, modern banking originated in the middle of the 18th century.
The first banking institution was the Bank of Hindustan established in 1770 and it was the first bank at Calcutta under European management. It was liquidated in 1830-32.
In 1786 General Bank of India was set up but it failed in 1791.
Calcutta developed as a banking hub since it was India's busiest port for trade, mostly because of the British Empire's trade.
The British East India Company granted the Bank of Calcutta, Bank of Bombay, and Bank of Madras licenses to establish the three Presidency banks. For long years, they operated in India as if they were central banks.
The Bank of Calcutta established in 1806 immediately became the Bank of Bengal.
These three banks joined in 1921 to become the Imperial Bank of India.
Later, in 1955, the Imperial Bank of India was nationalized in 1955 and was named The State Bank of India, which is currently the largest Public sector Bank.
Before the Reserve Bank of India was founded in 1935 under the Reserve Bank of India Act, of 1934, the presidency banks and their successors served as quasi-central banks for a long time.
Consequently, the State Bank of India is the country's oldest bank.
During this time, as many as 600 banks were founded.
Many large banks were unable to function because of a lack of management expertise, equipment, and technology, which resulted in laborious procedures and mistakes made by humans, making Indian account holders vulnerable to fraud.
A few banks have endured and are still around today like the Allahabad Bank (1865), Punjab National Bank (1894), etc.
As a result of the Swadeshi movement, various local merchants and politicians set up banks for the Indian population between 1906 and 1911. Numerous of these are still in use.
The financial sector saw rough periods from the First World War (1914–1918), till the conclusion of the Second World War (1939–45), and two years later, until India gained its independence. Many banks failed as a result of these chaotic times.
History of Banking in India: Post-independence phase (1947-1991)
The Government of India (GOI) chose the strategy of a mixed economy with considerable market involvement in 1948 to develop the economy, continuing the evolution of the Indian banking sector post-independence.
After being established in 1935, the Reserve Bank of India was nationalized in 1949 and given the authority to oversee, govern, and inspect all banks in India.
All of India's main banks were privately run at the time of independence, which raised concerns because rural residents were still reliant on moneylenders for financial support.
The then-Government chose to nationalize the banks to address this issue.
Also read: Unified Payment Interface (UPI): Made Simple
Nationalization of banks
The Government of India issued the Banking Companies (Acquisition and Transfer of Undertakings) Ordinance in 1969 and nationalized the 14 largest commercial banks in India at that time.
Allahabad Bank
Bank of India
Bank of Baroda
Bank of Maharashtra
Central Bank of India
Canara Bank
Dena Bank
Indian Overseas Bank
Indian Bank
Punjab National Bank
Syndicate Bank
Union Bank of India
United Bank
UCO Bank
In 1959, 7 subsidiaries of SBI were nationalized:
State Bank of Patiala
State Bank of Hyderabad
State Bank of Bikaner & Jaipur
State Bank of Mysore
State Bank of Travancore
State Bank of Saurashtra
State Bank of Indore
In the year 1980, another 6 banks were nationalized, taking the number to 20 banks:
Andhra Bank
Corporation Bank
New Bank of India
Oriental Bank of Comm.
Punjab & Sind Bank
Vijaya Bank
Post-nationalization
In India, nationalizing banks marked a turning point toward financial stability, particularly in rural areas where there were no big banks. The efficiency of the financial sector in India was enhanced by the nationalised banks.
The step has a huge impact on the financial system of the country-
When branches were established in the farthest reaches of the nation, bank access improved.
Since more people had access to banks as a result of the opening of new branches, the average domestic saving increased by two times.
A comparable rise in public deposits resulted from the expansion of banks' reach, which aided the expansion of export-related sectors, agriculture, and small businesses.
Improved effectiveness and more public confidence were the results of greater accountability.
The economy expanded significantly as a result of the small-scale industries' boost.
After being nationalised, RBI had already established a precedent by ranking among the biggest employers. As more banks followed the lead, this continued.
Banks provide financing to marginal farmers at reasonable rates, which significantly boosted India's agricultural industry.
Liberalization (1991)
To increase the involvement of private and foreign investors, the Government implemented economic liberalization in 1991, which resulted in a significant change in its economic policies.
Read the following articles for a better understanding of liberalization:
Conclusion
The history of banking in India has gone through numerous changes and is of the most mature financial systems.
Even though the reach of banks has spread to rural areas also, the financial inclusion of the poor remains a challenge. Many initiatives like NABARD are being implemented to rectify this issue.
Indian banking is walking hand in hand with technological advancement as well.
The National Payments Corporation of India (NPCI) and the Government of India together unveiled the UPI (Unified Payment Interface) System and BHIM in 2016, ushering in the era of digital payments and what is commonly referred to as mobile banking.
Following technological developments, several fintech in the nation has advanced digital banking in collaboration with conventional banks to offer a wide range of financial services.
Full-stack "digital banks," which will solely rely on the Internet to provide their services and not on their physical branches, were planned to be established by Niti Aayog in 2021.
Digital banking in India is anticipated to undergo a revolution as a result.
Also read: Indian Financial System
-Article written by Swathi Satish