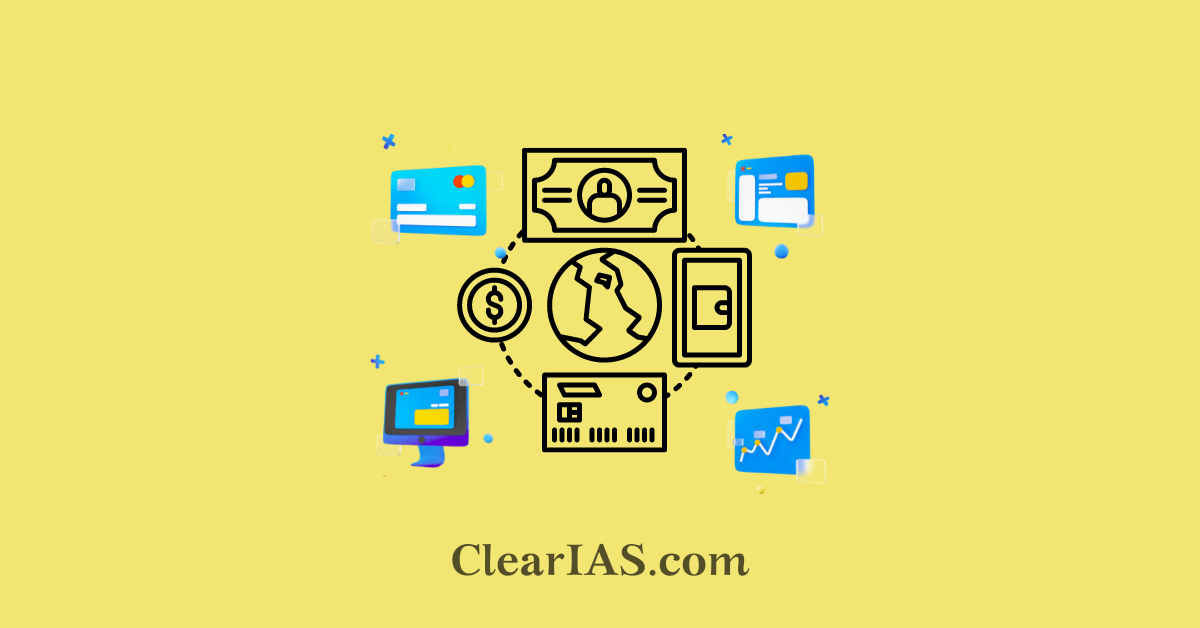 Over the past ten years, the Fintech sector in India has experienced phenomenal growth as it gained momentum following the country's expansion of internet services. India has the highest FinTech adoption rate globally and is amongst the fastest-growing Fintech markets in the world. Read here to know more about the Fintech sector in India.
India is one of the markets for fintech that is expanding the fastest, with an adoption rate of 87% compared to the global average of 64%.
Currently, there are 2,000+ DPIIT-recognized Financial Technology (FinTech) startups in India with this number is growing fast.
India still has 190 million people without access to banking services, making it the country with the second-largest population without such access despite experiencing tremendous growth in recent years supported by the growing internet adoption.
As a result, there is a need to securely expand technology-based financial services across the nation.
Financial Technology (Fintech)
Companies that use technology to provide financial services make up the financial technology sector or FinTech.
The term is used to describe new technology used to improve and automate the delivery of financial services.
These businesses work in a variety of industries, including asset management, payment, and insurance.
The word "fintech" was first used to describe the technology used in the back-end systems of established financial institutions when it first appeared in the 21st century.
However, since that time, there has been a change toward more consumer-focused services and, thus, a more consumer-focused definition.
The term "fintech" currently refers to a variety of fields and industries, including education, retail banking, non-profit fundraising, and investment management, to mention a few.
Examples of fintech applications include roboadvisors, payments apps, peer-to-peer (P2P) lending apps, investment apps, and crypto apps, among others.
Fintech also includes the development and use of cryptocurrencies, such as Bitcoin.
Fintech industry in India
The Indian Fintech industry ecosystem sees a wide range of subsegments, including Payments, Lending, Wealth Technology (WealthTech), Personal Finance Management, Insurance Technology (InsurTech), Regulation Technology (RegTech), etc.
Enabled by UPI, Indian fintech has made rapid gains in the payments space over the past few years.
Fintechs are expected to play a vital role in increasing financial inclusion and digital adoption. India has 23 Fintechs that have gained 'Unicorn Status'.
The future of fintech in India is being influenced by emerging trends like:
Payments: Real-time account-to-account (A2A) payments' continued development is driving out cash. Additionally, payment gateways, payment aggregators, and point of sale (POS) providers are moving beyond payment acceptance to offer full-stack merchant solutions.
Lending: Increased availability of embedded lending options for funding consumer purchases, digitization of asset-backed lending, and testing of decentralized finance (DeFi).
Wealthtech: Direct distribution integrating discount broking, Robo-advisory services integrating personal finance management and producing standard model portfolios, and an increase in investing in alternative asset classes, particularly cryptocurrency.
Insurtech: Digital platforms for insurance distribution are growing, as are digital non-life insurers and bite-sized insurance.
Fintech infrastructure: The rise of "banking as a service" (BaaS) providers, the commercialization of "blockchain-based" and "distributed ledger technology" (DLT) use cases in corporate banking, the appearance of "open banking" service providers (such as "account aggregators" and "OCEN enablers"), and the introduction of "retail/wholesale Central Bank Digital Currency" (CBDC).
Neobanking: Growth of millennial-focused neobanks, those targeting MSME businesses, and incumbent-launched cyber attackers.
Government initiatives for Fintech
The Fintech revolution in India is the culmination of years of effort in laying the groundwork for developing key enablers through important initiatives:
Jan Dhan Yojana: The world's largest financial inclusion initiative, "Jan Dhan Yojna", has helped in new bank account enrollment of over 450 Mn beneficiaries for direct benefits transfer and accessibility to a host of financial services applications such as remittances, credit, insurance, and pensions enabling FinTech players to build technology products to penetrate the large consumer-base in India.
Financial Literacy: Some of the recent initiatives towards improving financial literacy in India include setting up the National Centre for Financial Education and implementing the Centre for Financial Literacy project by the RBI. These steps aim to promote financial education across India for all sections of the population.
E-RUPI: e-RUPI is a person & purpose-specific digital payments instrument to allow for contactless & cashless payment solutions and shall play an important role in making the Direct Benefits Transfer more seamless & effective. The solution is being adopted for cashless payments for Covid-19 vaccination.
India Stack: India Stack is a set of APIs that allows governments, businesses, startups, and developers to utilize a unique digital Infrastructure to solve India's hard problems towards presence-less, paperless, and cashless service delivery. The India Stack has been the driving force behind the accelerated evolution of Fintechs.
UPI (Unified Payments Interface): UPI is an advanced mobile app-based payment system to transfer funds between bank accounts developed by the National Payments Corporation of India in 2016, it is the multiplier force behind the Fintech revolution in India.
Challenges
Despite registering unprecedented growth in the last few years bolstered by the rapid internet penetration, India still has the second largest population without access to banking services with 190 million unbanked people.
The rapid expansion of fintech services has also raised several risks and regularity concerns across the industry:
Rapid digitization of financial services has led to the rise of privacy breaches, cyber-attacks, and cross-border legal and regulatory issues, which are the major causes of concern for the federal financial regulatory authority.
Data confidentiality and customer protection are also important issues that the fintech sector encounters.
Regulating developing FinTech technologies, particularly cryptocurrencies, is a challenge.
Another issue is a lack of financial literacy. The Reserve Bank of India has defined the minimum level of financial literacy as being met by only 27% of Indian citizens, including 24% of women.
FinTech products come in a wide variety, making it challenging to create a single, all-encompassing strategy to govern them.
Way forward
Democratizing fintech and defending against cyberattacks will benefit from consumer education and training, along with putting in place technological precautions.
Transparency and sensible regulation would gradually boost the fintech sector and enable the Indian economy to flourish at its potential rate.
A more proactive strategy is required to acknowledge the contribution that FinTechs make to India's financial inclusion program and to establish financial goals that do away with existing ambiguity while giving FinTechs enough latitude to develop novel ideas.
The Ministries of Corporate Affairs and Electronics and Information Technology can work together to provide the regulatory framework for Fintech companies to manage their data.
-Article written by Swathi Satish