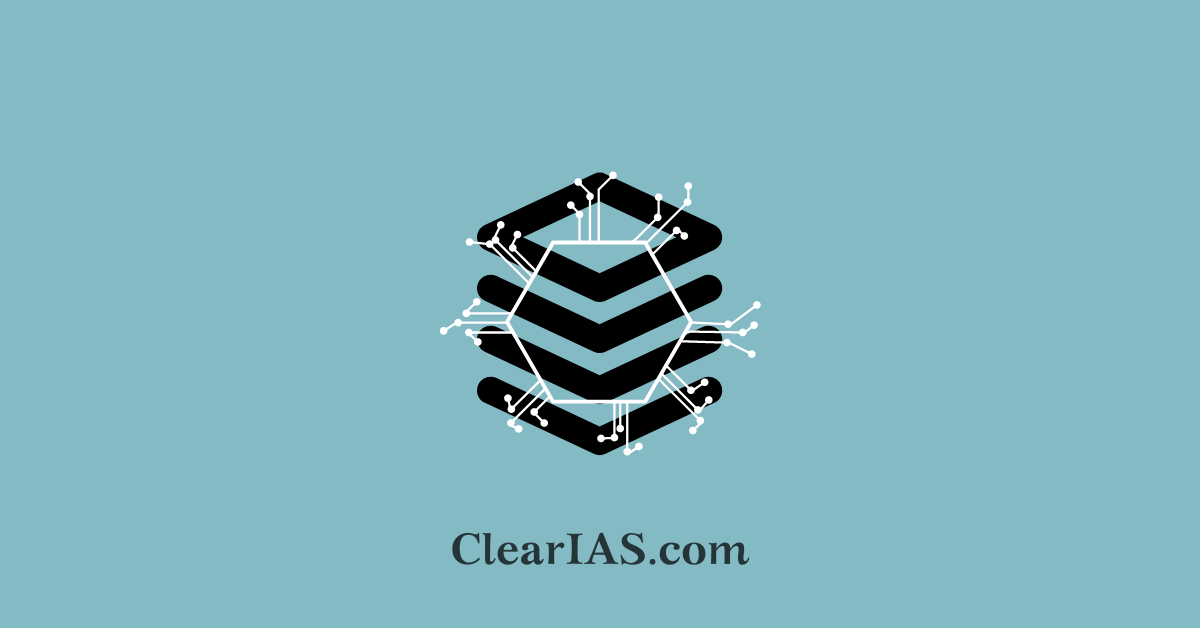 India Stack is a set of digital infrastructure components that collectively enable various entities, including governments, businesses, and individuals, to interact and conduct transactions electronically. Read here to learn more about it.
India has signed MoUs with several other nations including Papua New Guinea, Armenia, Sierra Leone, Suriname, etc., to share India Stack.
Recently India signed a MoU with Trinidad and Tobago on sharing India stacks.
It is considered a vehicle for financial and social inclusion, empowering people and businesses.
India Stack
India Stack is the moniker for a set of open APIs and digital public goods that aim to unlock the economic primitives of identity, data, and payments at a population scale.
Although the name of this project bears the word India, the vision of India Stack is not limited to one country; it can be applied to any nation, be it a developed one or an emerging one.
This project was conceptualized and first implemented in India, where its rapid adoption by billions of individuals and businesses has helped promote financial and social inclusion and positioned the country for the Internet Age.
It is designed to provide a secure and interoperable platform for the delivery of various services to citizens, leveraging the power of technology and data.
India Stack is a framework that aims to accelerate India's digital transformation and enhance financial inclusion.
The concept was born in 2009 with the launch of the biometric digital ID system. The government encouraged people to share their fingerprints and photographs.
In 2022, Digital India Week was launched which had a three-day "India Stack Knowledge" program.
Layers of India stack
The 4 major layers of India Stack are:
Consent Layer
It is an open personal data store, owned by the Reserve Bank of India.
This framework allows you to access modern privacy data-sharing.
Cashless Layer
It is an interoperable payment network.
NPCI owned this layer. It includes IMPS, AEPS, APB, and UPI.
It reduces the costs of digital financial transactions.
Paperless Layer
This layer can store and redeem information.
It is owned by the Department of Electronics and Information Technology.
It includes e-Sign, e-KYC, and the Digital Locker. The 2 major components of the paperless layer are Digital Locker and Digital Signature.
Presence-less Layer
This layer has open API access.
It includes the Mobile Aadhaar and Aadhaar card.
You can present ID cards for proof in case of an Aadhaar card.
Components of India Stack
Key components of India Stack include:
Aadhaar: Aadhaar is a unique 12-digit identification number assigned to residents of India based on their biometric and demographic data. It serves as a foundation for various digital services, including authentication and eKYC (Know Your Customer) processes.
eKYC: Electronic Know Your Customer (eKYC) is a paperless process that uses Aadhaar-based authentication to verify the identity of individuals when accessing services or conducting transactions.
Digital Lockers: Digital Lockers allow individuals to securely store and share their documents and certificates electronically. This service reduces the need for physical documents and streamlines administrative processes.
Unified Payment Interface (UPI): UPI is a real-time payment system that facilitates instant fund transfers between bank accounts using mobile phones. It simplifies peer-to-peer transactions and enables cashless payments.
eSign: eSign is a digital signature service that allows individuals to electronically sign documents, contracts, and agreements. It eliminates the need for physical signatures and offers a secure and legally valid alternative.
Digital Consent: Digital Consent mechanisms enable individuals to grant permission to share their personal data with specific entities for specific purposes. This enhances data privacy and control.
Digital Authentication: Digital Authentication services leverage Aadhaar-based authentication to verify the identity of individuals accessing digital services securely and conveniently.
Direct Benefit Transfer (DBT): DBT is a system that facilitates the direct transfer of subsidies and benefits from the government to beneficiaries' bank accounts. It reduces leakages and ensures efficient delivery of benefits.
Aadhaar-Enabled Payment System (AePS): AePS enables individuals to perform basic banking transactions like cash withdrawals and balance inquiries using Aadhaar authentication, even without a bank account.
Consent Architecture: Consent Architecture enables individuals to provide or withdraw consent for the use of their personal data by third-party services, enhancing data privacy and security.
Significance
The India Stack ecosystem has contributed to various sectors, including financial services, healthcare, education, and more.
It delivers complete services to citizens.
The main focus is to improve people's lives.
It is a product of several years of innovation.
A paperless and cashless delivery system.
It has facilitated the creation of innovative solutions and startups that leverage digital technology to address societal challenges and improve access to services for all segments of the population.
Financial Inclusion: India Stack plays a crucial role in promoting financial inclusion by providing digital platforms for banking, payments, and financial services. It enables people who were previously excluded from formal financial systems to access digital payment methods.
Access to Services: With India Stack, citizens can access a wide range of government services, financial services, healthcare services, education resources, and more through digital platforms, enhancing convenience and accessibility.
Entrepreneurship and Innovation: India Stack's open APIs have spurred innovation by allowing startups and businesses to build new services on top of the existing infrastructure. This has led to the growth of a vibrant tech ecosystem.
Reduced Corruption: By enabling direct benefit transfers and digital subsidies, India Stack helps reduce leakages and corruption in the distribution of government benefits and subsidies.
Concerns
However, it's important to note that while India Stack offers significant benefits in terms of efficiency and convenience, it also raises important concerns related to data privacy, security, and digital inclusion.
Balancing these considerations remains a key challenge as India continues its digital journey.
Privacy and Data Security: The use of Aadhaar and digital identity raises concerns about the security and privacy of citizens' personal data. There have been instances of data breaches and identity theft.
Exclusion and Accessibility: While India Stack aims to provide digital services, there are concerns about excluding individuals who do not have access to smartphones, the internet, or digital literacy. This can lead to a digital divide.
Surveillance and Tracking: The collection of large amounts of data through digital transactions and digital identities can raise concerns about surveillance, tracking, and potential misuse of personal information.
Dependence on Technology: India Stack's success depends on the robustness of technology infrastructure. Technical glitches, outages, or cyberattacks can disrupt services for millions of users.
Regulatory Challenges: The implementation of India Stack involves navigating complex regulatory and legal frameworks. Balancing innovation with adequate oversight is a challenge.
Consent and Opt-Out Mechanisms: Concerns exist regarding the ability to provide informed consent and opt-out mechanisms for individuals who may not fully understand the implications of their digital interactions.
Way forward
India Stack's potential to transform the way services are accessed and delivered in India is significant.
However, addressing the concerns related to privacy, security, inclusivity, and regulatory oversight is essential to ensure that the benefits are maximized while minimizing potential risks and challenges.
Also read: Aadhar Card and Right To Privacy – Can They Co-Exist?
-Article by Swathi Satish