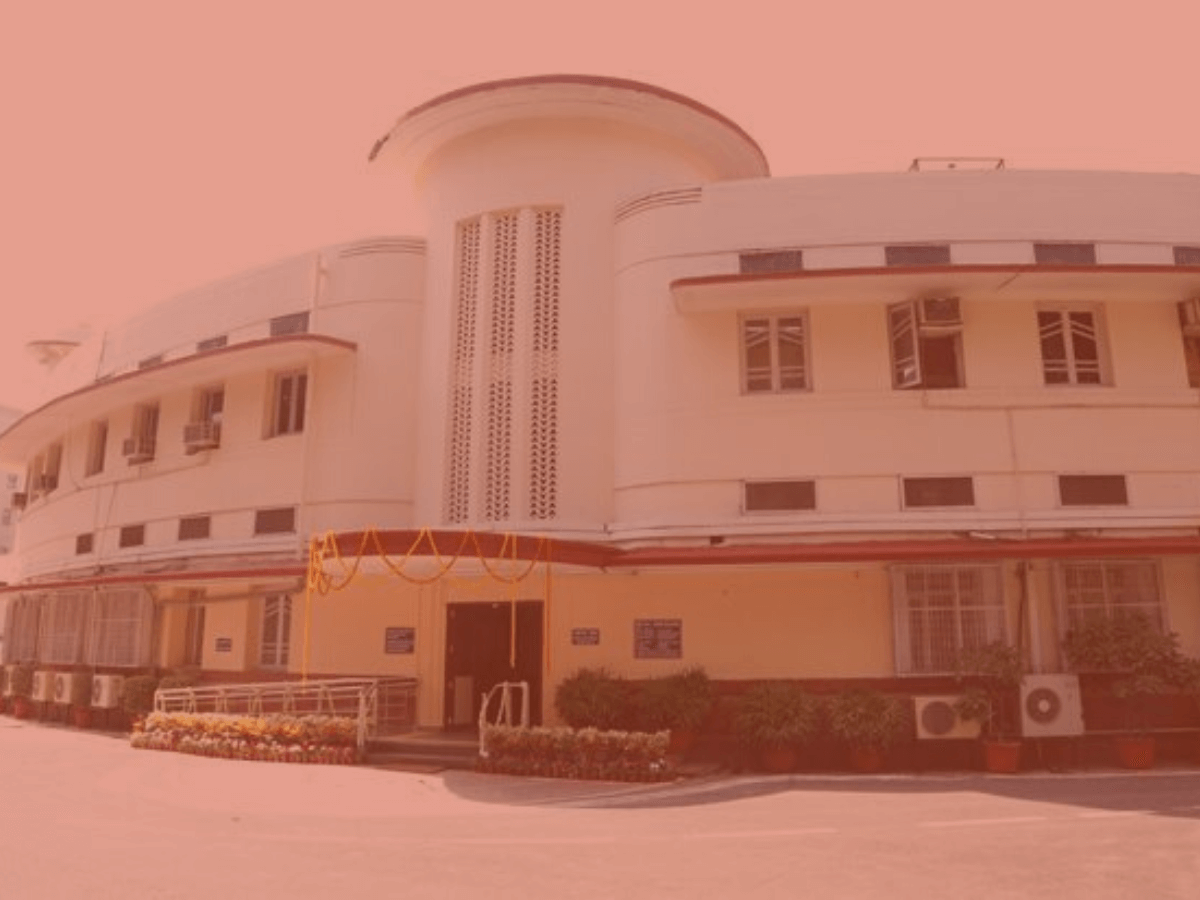 What should IAS aspirants do in the COVID19 Lockdown period? As most of the aspirants are in a confused state now, we felt a detailed guidance article analysing the situation would help candidates to get back the focus.
We hope you all are aware by now that the Central Government of India has extended the COVID19 Lockdown in India until May 3, 2020. The extended lockdown means that there is a high possibility that many exams scheduled in the UPSC Exam Calendar may also get modified.
Update (April 15, 2020): As per the UPSC Press Release (April 15, 2020), the Commission has not yet made any attempts to reschedule the Civil Services-2020 (Prelim) exams, as the date is already announced (May 31 2020). However, UPSC has also mentioned that any rescheduling in the examination if necessitated by the evolving situation, will be notified on the website of the UPSC.
UPSC CSE 2019 Interviews yet to be completed
Going by the convention, when the lockdown is lifted (and if the Coronavirus cases start to subside), the first priority of the Union Public Service Commission (UPSC) will be to complete the UPSC Civil Services Interview of 2019-20. There are about 10 days of the UPSC interview to be completed.
This is to be followed by the declaration of the final results of UPSC Civil Services Examination 2019.
However, as UPSC has not yet rescheduled the Prelims date (May 31, 2020), many aspirants are wondering if there will be a deviation from this convention this year, ie Prelims 2020 to be conducted first followed by UPSC Interview 2019 later.
How long will it take to complete the process of UPSC CSE 2019 final results release?
Considering the time-taken last year, at least 15 days will be needed to complete the interview and declare the final results of UPSC CSE 2019.
Besides, candidates should be given additional time before the start of interviews to book tickets to Delhi (air or train tickets). Candidates will also need to find accommodation in Delhi for the UPSC interview.
COVID19 Lockdown: Will UPSC CSE Prelims 2020 be postponed?
As the lockdown is now extended till May 3, we believe that there is a high chance that the Prelims 2020 be postponed. However, you may note that this is our personal view-point.
To conduct UPSC CSE Prelims 2020, a lot of arrangements are to be made including setting up of exam-halls, the printing of question papers, distribution of OMR sheets etc. This needs time and manpower.
The 40 days ongoing lockdown will definitely be of impact in this process. UPSC and the government will evaluate the situation and will soon take a decision. Most likely, Prelims 2020 will be postponed to a later date.
The probable date of Prelims 2020 can be in June, July or even August 2020. All we can do now is wait and see.
If Prelims 2020 is postponed will Mains 2020 also be postponed?
Very likely.
IAS aspirants should not worry too much about Mains 2020 at this stage. You should realise that the Union Public Service Commission has always been very much considerate about the conditions and requirements of aspirants – be it Prelims, Mains, or Interview. The Commission will never put you in undue pressure.
Also, analysing past trends, aspirants can logically infer that there has to be enough gap between Prelims and Mains to complete the exam process. OMR Evaluation and announcement of UPSC Prelims Results itself would take a time of around 40 days. Besides, an additional window should be provided for successful aspirants to fill the Detailed Application Form and then download the e-admit card for Mains 2020.
What should IAS aspirants study now: Prelims 2020 or Mains 2020?
Prelims 2020.
Whether the date of preliminary exam will be changed or not, it's the time to start taking Prelims seriously. Don't waste time in speculations. Focus on your goal – IAS/IPS/IFS – and work hard to achieve your ambition.
We always recommend that the last 6 months should be entirely devoted to Preliminary Exam preparation.
Remember that only if you clear the Preliminary Exam, you can sit for the Main exam. Only 3 out of 100 candidates who sit for Prelims will clear the first stage.
You need to take the UPSC Civil Services Preliminary Exam really seriously now.
In the last few years, the source and nature of questions in the UPSC Civil Services Prelimiary Exam has changed a lot. You need a focused preparation based on right resources to clear Prelims now.
Note: Once UPSC announces a revised date of Prelims 2020, you may devote 1-2 hours daily, to brush up Mains 2020 topics like the optional subject. However, for the time-being, your only priority should be Prelims 2020.
Possible dates of Prelims and Mains 2020
Even though UPSC has not yet rescheduled CSE Prelims 2020, as we mentioned before, there a high chance that Prelims 2020 will be postponed, at least by a few weeks.
In previous years (like 2015 and 2016), UPSC CSE Prelims were conducted in August, while the Main exams were conducted in December.
There is also a possibility of a similar timetable to be followed this year – if COVID19 situation worsens. Though such a case is unfortunate, for aspirants preparing from the safety net of one's own home or hostel this means a lot of time to learn, practise, and revise thoroughly.
ClearIAS Prelims Test Series 2020 validity will be extended
ClearIAS has already clarified that whether UPSC CSE Prelims 2020 is postponed or not, subscribers of ClearIAS Prelims Online Mock Test Series 2020 will have nothing to worry about.
All users enrolled in ClearIAS Prelims Test Series 2020 can continue to access all uploaded exams until the actual date of UPSC Prelims 2020 – whether the UPSC conducts the Preliminary Exam as per the original date in May 2020 OR at a postponed date in June, July or August 2020.
As the access to the online mock exams in ClearIAS Prelims Test Series 2020 is guaranteed until the actual date of UPSC CSE Prelims 2020, even new aspirants joining now can prepare with peace of mind and make the most out of our popular program.
Many aspirants are joining ClearIAS Prelims Test Series 2020 daily. If not yet enrolled, join today and learn the important topics for Prelims 2020 10X faster!
What should be the preparation strategy for IAS aspirants preparing for 2021?
If your ambition is to become an IAS/IPS/IFS officer and wish to join ClearIAS for right mentorship and guidance, follow our plan for UPSC CSE 2021.
For a great start and focused preparation, you may start by downloading the ClearIAS Learning App.
Update: ClearIAS is planning to start the registration process for ClearIAS Prelims Online Mock Test Series 2021 by May 15, 2020.
This would be irrespective of the situation – whether Prelims 2020 is over or not.
All aspirants who wish to start early to get an early advantage of 1-year long advance preparation can join ClearIAS Prelims Online Mock Test Series 2021 by May 15, 2020 (Early Bird Batch).
We may also start a second batch of ClearIAS Prelims Test Series 2021, once the Prelims 2020 is over.
Hope we have clarified most of your queries and provided you direction to move ahead in the COVID19 crisis time. Let us know you need further mentorship via email or comments. Turn the additional time you get during this crisis a blessing by focussed learning! All the best!
Disclaimer: The analysis expressed in this article are the personal opinion of the author. So far there has been no official confirmation from the UPSC regarding postponement of UPSC CSE Prelims 2020.  For now, the safest strategy for all aspirants is to prepare hard as if Prelims 2020 will be conducted on May 31, 2020, itself. If Prelims 2020 is postponed, take the additional time you get as a bonus.