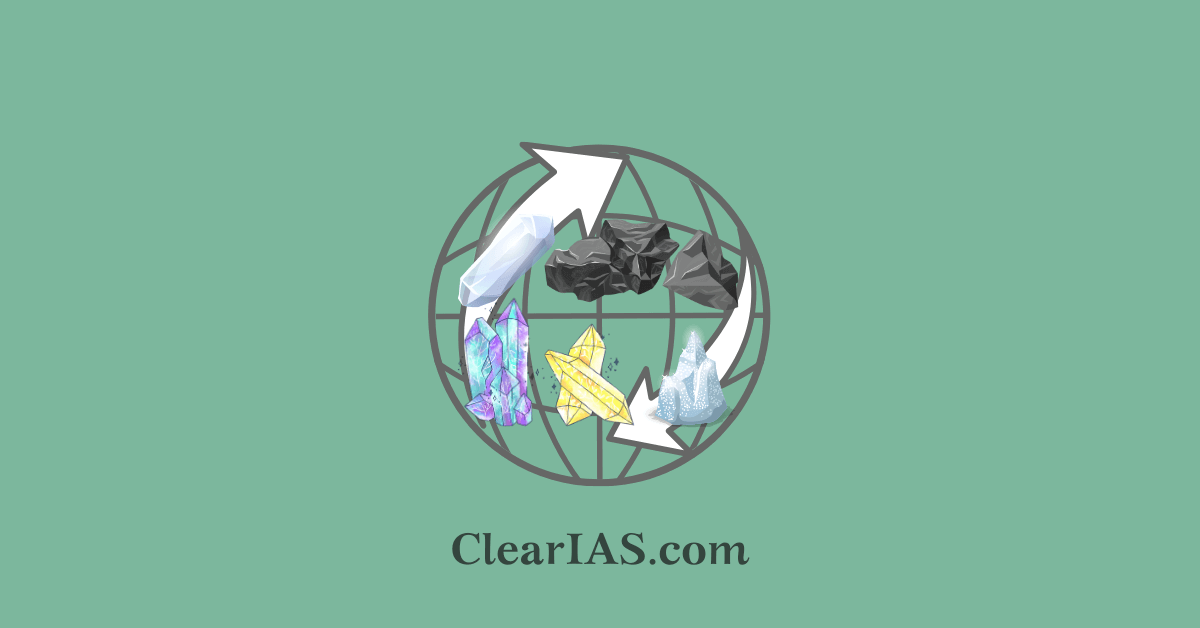 The US-led Mineral Security Partnership (MSP), a grouping of 14 nations, has welcomed India into its ranks. The MSP intends to spur public and private investment in the world's most important mineral supply chains. Read here to know more about the grouping.
India has joined the US-led critical minerals club which assumes significance as it is likely to boost the Electric vehicles and electronics market in India.
For India, it is important as alongside a concerted electronics manufacturing and semiconductor push, underlines the need to secure the supply of critical minerals.
The move is visioned to accelerate the development of diverse and sustainable critical energy minerals supply chains globally while agreeing to the principles of the MSP including environmental, social, and governance standards.
Mineral Security Partnership (MSP)
The Minerals Security Partnership (MSP) was announced in June 2022 by the US to strengthen critical mineral supply chains. It is also known as the critical minerals alliance.
The goal of the MSP is to ensure that critical minerals are being "produced, processed, and recycled in a manner that supports the ability of countries to realize the full economic development benefit of their geological endowments."
Specifically, the MSP focuses on critical minerals that are inputs for electric vehicles and advanced batteries.
Participating countries pursue investment in mining, processing, and recycling development that maintains high environmental and social governance standards.
The creation of this partnership is a response to the increasing demand for critical minerals and their tight supply chain.
Australia, Canada, Finland, France, Germany, Japan, Korea, Sweden, the United Kingdom, the United States, the European Union, and India have joined the MSP.
Objectives of the MSP include:
Strengthened information sharing between partner countries
Increased investment in secure critical minerals supply chains
Developed recycling technologies
Critical minerals in the energy transition
Critical minerals such as copper, lithium, nickel, cobalt, and rare earth elements are essential components in many of today's rapidly growing clean energy technologies – from wind turbines and electricity networks to electric vehicles.
According to the International Energy Agency, the major producers of critical minerals are China, Congo, Chile, Indonesia, South Africa, and Australia. China has global dominance in terms of processing
Demand for these minerals will grow quickly as clean energy transitions gather pace.
Solar photovoltaic plants, wind farms, and electric vehicles generally require more critical minerals to build than their fossil fuel-based counterparts.
A typical electric car requires six times the mineral inputs of a conventional car and an offshore wind plant requires thirteen times more mineral resources than a similarly sized gas-fired plant.
Since 2010 the average amount of mineral resources needed for a new unit of power generation capacity has increased by 50% as the share of renewables in new investment has risen.
The types of mineral resources used vary by technology.
Lithium, nickel, cobalt, manganese, and graphite are crucial to battery performance.
Rare earth elements are essential for permanent magnets that are used in wind turbines and EV motors.
Electricity networks need a huge amount of copper and aluminum, with copper being a cornerstone for all electricity-related technologies.
As countries accelerate their efforts to reduce emissions, they also need to make sure that energy systems remain resilient and secure.
The rising importance of critical minerals in a decarbonizing energy system requires energy policymakers to expand their horizons and consider potential new vulnerabilities.
Concerns about price volatility and security of supply do not disappear in an electrified, renewables-rich energy system.
Significance of Mineral Security Partnership
Mineral demand for clean energy technologies is set to quadruple by 2050 in both the Announced Pledges and Net Zero Scenarios.
Demand for each of the 5 key critical minerals increases 1.5 to 7 times by 2030 in our Net Zero Scenario as clean technology deployment soars.
High and volatile critical mineral prices and highly concentrated supply chains could delay energy transitions or make them more costly.
Minimizing this risk requires action to scale up and diversify supplies alongside recycling and other measures to moderate demand growth.
It is essential to ensure diverse, resilient, and secure clean energy supply chains, including critical minerals.
The MSP's major goal is to accelerate the development of diverse and sustainable critical energy minerals supply chains globally.
According to reports, the MSP considered 150 or so potential projects for collaboration before selecting twelve for further consideration.
These projects include developing battery materials, fostering a vital forum for cooperation in the mining and metals industries, and jointly building a processing facility for minerals in South America.
India and Mineral Security Partnership
In India minerals like antimony, cobalt, gallium, graphite, nickel, niobium, strontium, and many others are critical.
Many of these are necessary to satisfy the manufacturing requirements for national security, aviation, high-tech equipment, and green technology.
Even Nevertheless, many minerals are not easily accessible domestically even though India has considerable mineral geological potential.
India must thus create a national policy that focuses on the minerals identified in this study as being crucial to maintaining robust essential mineral supply chains.
The fact that India has joined the US-led critical minerals group is significant since it would probably help the country's electric vehicle and electronics markets.
It is significant for India because it highlights the necessity to guarantee the supply of essential minerals and goes hand in hand with a strong drive toward semiconductor and electronics manufacturing.
Also read: India-US Strategic Clean Energy Partnership
India-Australia Critical Minerals Investment Partnership
India and Australia decided to strengthen their partnership in the field of projects and supply chains for critical minerals under the Australia-India Critical Minerals Investment Partnership.
In March 2022, Australia allocated $5.8 million to the three-year partnership.
Investments under the Partnership will seek to build new supply chains underpinned by critical minerals processed in Australia, that will help India's plans to lower emissions from its electricity network and become a global manufacturing hub, including for electric vehicles.
Australia produces almost half of the world's lithium, is the second-largest producer of cobalt, and is the fourth-largest producer of rare earths.
With the expected increase in global demand for low-emissions technologies over the next three decades, this partnership will go a long way toward securing mutually beneficial critical mineral supply chains.
Way forward
Minerals are essential components in many of today's rapidly growing clean energy technologies – from wind turbines and electricity networks to electric vehicles.
Demand for these minerals will grow quickly as clean energy transitions gather pace.
Given that one of the cornerstones of New Delhi's economic plan is an ambitious shift in the mobility area that is fueled by the conversion of a significant portion of public and private transport to electric cars, India's involvement in the Mineral Security Partnership gains relevance.
Previous year question
Recently, there has been a concern over the short supply of a group of elements called 'rare earth metals'. Why? (2012)
China, which is the largest producer of these elements, has imposed some restrictions on their export.
Other than China, Australia, Canada, and Chile, these elements are not found in any country.
Rare earth metals are essential for the manufacture of various kinds of electronic items and there is a growing demand for these elements.
Which of the statements given above is/are correct?
a) 1 only
b) 2 and 3 only
c) 1 and 3 only
d) 1, 2 and 3
-Article by Swathi Satish