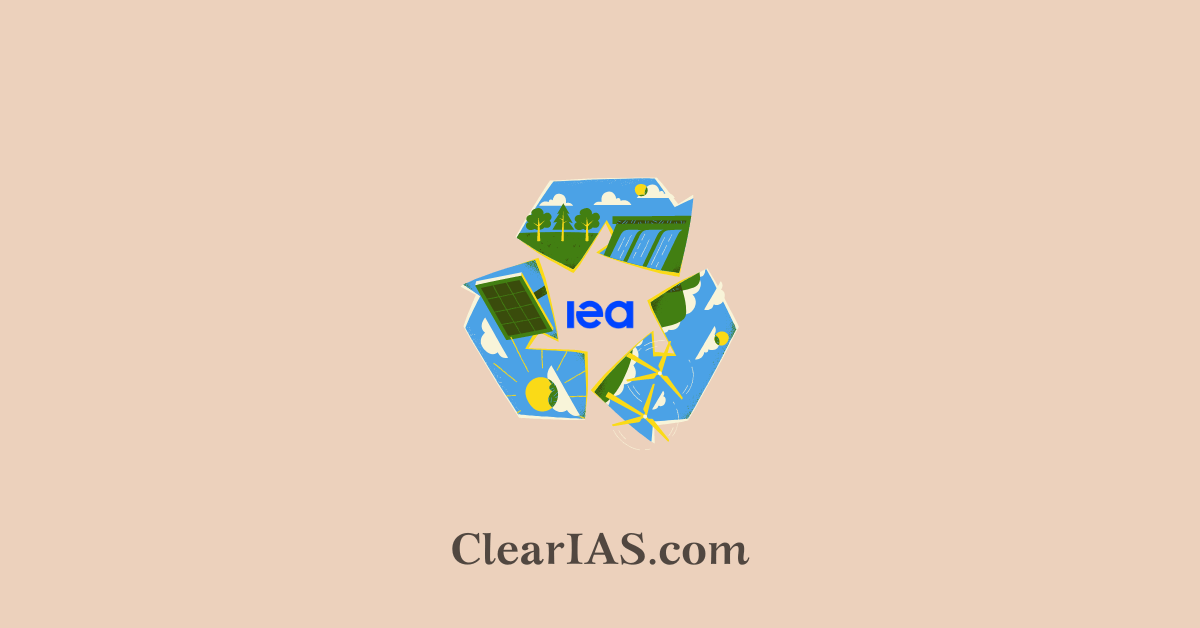 International Energy Agency (IEA) report predicts a rise in global oil demand in the coming years. But the use of oil for transport fuels is set to go into decline after 2026 as the expansion of electric vehicles, the growth of biofuels, and improving fuel economy reduce consumption. Read here to learn more about IEA and its significance for India.
The new International Energy Agency (IEA) report sees oil use for transport going into decline after 2026, but overall consumption is expected to be supported by strong petrochemicals demand.
The recent market report forecasts that based on current government policies and market trends, global oil demand will rise by 6% between 2022 and 2028. Still, the annual demand growth is expected to fade by 2028.
In particular, the use of oil for transport fuels is set to go into decline after 2026 as the expansion of electric vehicles, the growth of biofuels, and improving fuel economy reduce consumption.
International Energy Agency (IEA)
The IEA was founded in 1974 to ensure the security of oil supplies.
Energy security remains a central part of their mission but today's IEA has a wider mandate to focus on a full range of energy issues, including climate change and decarbonization, energy access and efficiency, investment and innovation, and ensuring reliable, affordable, and sustainable energy systems.
The IEA was created in response to the 1973-1974 oil crisis when an oil embargo by major producers pushed prices to historic levels and exposed the vulnerability of industrialized countries to dependency on oil imports.
The newly created autonomous Agency was hosted at the OECD in Paris with an initial mandate for oil supply security and policy cooperation.
It also included setting up a collective action mechanism to respond effectively to potential disruptions in oil supply as well as develop energy conservation policies.
The IEA's founding members were Austria, Belgium, Canada, Denmark, Germany, Ireland, Italy, Japan, Luxembourg, The Netherlands, Norway, Spain, Sweden, Switzerland, Türkiye, the United Kingdom, and the United States.
They were followed by Greece (1976), New Zealand (1977), Australia (1979), Portugal (1981), Finland (1992), France (1992), Hungary (1997), the Czech Republic (2001), the Republic of Korea (2002), Slovak Republic (2007), Poland (2008), Estonia (2014), and Mexico (2018) and Lithuania (2022).
Chile, Colombia, Israel, and Latvia are currently seeking full membership.
This has led to new collaborations with 11 new countries through the association programme- Argentina, Brazil, China, Egypt, India, Indonesia, Morocco, Thailand, Singapore, South Africa, and most recently, Ukraine, which joined in 2022.
Functions of the International Energy Agency
The IEA is crucial to the global dialogue on energy, providing authoritative analysis, data, policy recommendations, and real-world solutions to help countries provide secure and sustainable energy for all.
The IEA recommends policies that enhance energy reliability, affordability, and sustainability.
It examines the full spectrum of issues including renewables, oil, gas, and coal supply and demand, energy efficiency, clean energy technologies, electricity systems, and markets, access to energy, demand-side management, and much more.
IEA maintains a collective oil emergency response system mechanism intended to stabilize markets and the global economy.
The first collective action was taken in January 1991 during the First Gulf War.
A second in 2005, after hurricanes Katrina and Rita damaged oil infrastructure in the Gulf of Mexico.
A third collective action was taken in 2011, during the Libyan Crisis.
The mechanism was activated twice after Russia invaded Ukraine in 2022.
Since 2015, the agency's commitment has been broadened to energy security beyond oil, to engage with major emerging economies, and to provide a greater focus on clean energy technology, including energy efficiency.
IEA member governments agreed to further expand the Agency's mandate in 2022:
to guide countries as they build net-zero emission energy systems to comply with internationally agreed climate goals
to broaden the Agency's scope to include the critical minerals and metals needed to develop clean energy technologies.
The Agency's critical role in providing input on energy and climate policy is underscored by its regular participation in global fora including the G7 and G20 summits and the ASEAN and APEC meetings.
Major reports
World Energy Outlook Report.
World Energy Investment Report.
World Energy Statistics.
World Energy Balances.
Energy Technology Perspectives.
India Energy Outlook Report
Membership
As of now, the IEA is made up of 31 member countries, 11 association countries, and 4 accession countries.
A candidate country to the IEA must be a member country of the OECD. In addition, it must demonstrate several requirements. These are:
Crude oil and/or product reserves equivalent to 90 days of the previous year's net imports, to which the government has immediate access (even if it does not own them directly) and could be used to address disruptions to global oil supply;
A demand restraint program to reduce national oil consumption by up to 10%;
Legislation and organization to operate the Co-ordinated Emergency Response Measures (CERM) on a national basis;
Legislation and measures to ensure that all oil companies under its jurisdiction report information upon request;
Measures are in place to ensure the capability of contributing its share of an IEA collective action.
India and IEA
The International Energy Agency (IEA) invited India, the world's third-largest energy consumer, to become its full-time member. India has been an Associate member since 2017.
According to the recent IEA report, India is expected to overtake China by 2027, in terms of annual growth in demand for crude oil, aided by a growing industrial and economic base as well as rising urbanization and expanding middle class.
IEA has been monitoring India's presence in the global energy scene and considers its membership a valuable addition.
Energy demand in India is growing rapidly with major implications for the global energy market.
The Government of India has made remarkable progress in providing access to electricity and clean cooking while implementing a range of energy market reforms and integrating a high share of renewable energy sources into the grid.
India continues to develop the institutional framework needed to attract the investment required to satisfy this growing energy need.
Electricity security has improved through the creation of one national power system and major investments in clean energy.
India is now working on integrating higher shares of variable renewable energy into the energy mix.
India has also been prioritizing access to electricity and clean cooking.
The Government of India is continuing to focus on providing secure, affordable, and sustainable energy while achieving its ambitious renewable energy targets and reducing local air pollution.
India has been wary of joining the Agency even though it has been engaging with the agency since 1998.
The IEA's rationale for inviting non-OECD countries to join is evident, as the agency benefits from the growing association of emerging economies by gaining access to their data and by adding to the oil stockpiles in the event of supply disruptions.
Given the IEA's growing role in combating climate change, it allows the promotion of clean energy technologies in some of the world's largest carbon emitters.
Way forward
What additional benefits would India gain as a member of the IEA over and above what it has achieved as a non-member?
The answer is associated with the government's goal of electricity for all and meeting the Paris Agreement's Climate change targets.
It will provide India with the geopolitical platform to take the lead in climate and energy issues.
As a major developing country, it can benefit from being the voice on the platform especially with its International Solar Alliance (ISA) initiative.
The ISA offers India a platform to establish itself as a pioneer in the global energy and environmental arenas.
Collaboration with other multilateral organizations, such as the UN, IEA, IRENA (International Renewable Energy Agency), as well as corporations and industry, among others, is crucial because these will help in adapting the technologies needed by developing member countries to their unique conditions and economic realities.
This is important because the success of the initiative will largely depend on the number of countries that join.
Given that the IEA oversees more than 70% of worldwide energy use, India's participation in the organization will significantly raise its significance in terms of global energy governance.
The IEA may also push financial institutions to support India's energy policies, notably its solar energy initiative. This is the final and most crucial point.
­-Article by Swathi Satish