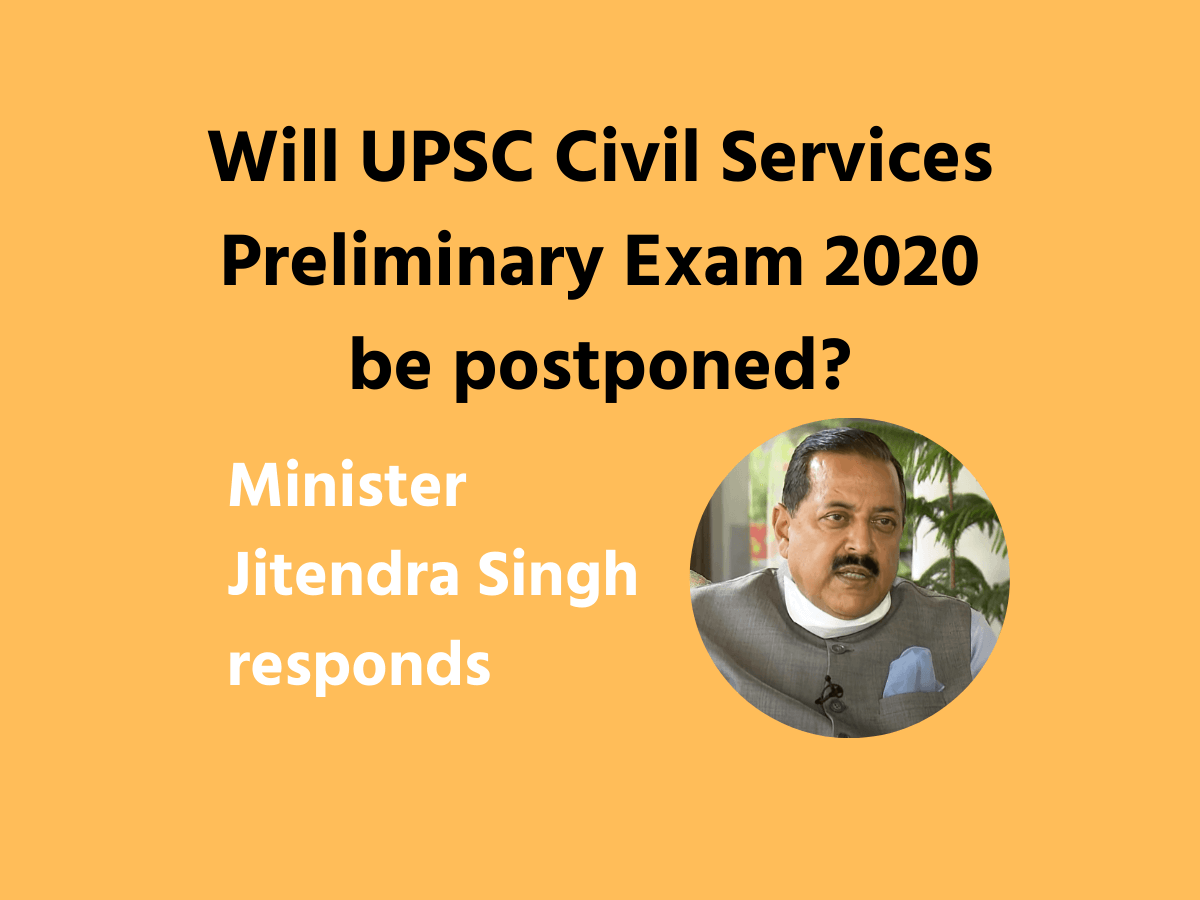 In a special interview with DD National, Minister of State Jitendra Singh hinted the possibility of change in UPSC Civil Services Preliminary Exam 2020 date. However, he said, the final decision will be taken only after May 03 2020.
Minister of State, Jitendra Singh, today (17-04-2020) elaborated the different action items of the Central Government in response to the Global Coronavirus Crisis.
In his interview, the Minister said that the Union Public Service Commission had already issued a press release regarding the latest status.  Mr. Jitendra Singh said that it's difficult to conduct exams if the pandemic situation does not improve. He hinted about the possibility of UPSC Civil Services Preliminary Exam dates to get postponed. However, the final decision will be taken only after May 03 2020.
Minister Jitendra Singh's Update on UPSC CSE Prelims 2020
A rough translation of Minister's interview on UPSC CSE 2020 is as below:
For long, many youth have been asking about the date of UPSC Civil Services Preliminary Exam 2020. However, unless the condition improves, it's not easy to conduct exams.
There are many studious aspirants who wish to prepare well in advance (knowing the dates).
UPSC had issued a circular two days back. In it, it is already mentioned that further evaluation will be taken once the lockdown ends.
I wish to tell aspirants that the UPSC Civil Services Preliminary Exam may get postponed.
But that decision will be taken only after May 03, 2020.
"Preliminary jo hone wala tha, uski taarikh aage karni padegi."
Clarify On Civil Services Exam Date: Shashi Tharoor To Centre
Earlier, Senior MP, Shashi Tharoor had sought clarification from the Government about the re-scheduling of the Civil Services Exam on his twitter handle.
Tharoor had written to MoS: "Each year about 9 lakh students appear for the coveted UPSC exams to join the prestigious civil services. But so far no aspirant has a clue whether the Preliminary exam will go ahead as scheduled on May 31st or be postponed. @DrJitendraSingh please clarify, am deluged w/queries!"
Government dismisses false news reports that UPSC Exams have been cancelled due to COVID-19
Union Government has dismissed as false reports in a regional news channel that examinations held by UPSC have been cancelled in the wake of COVID-19.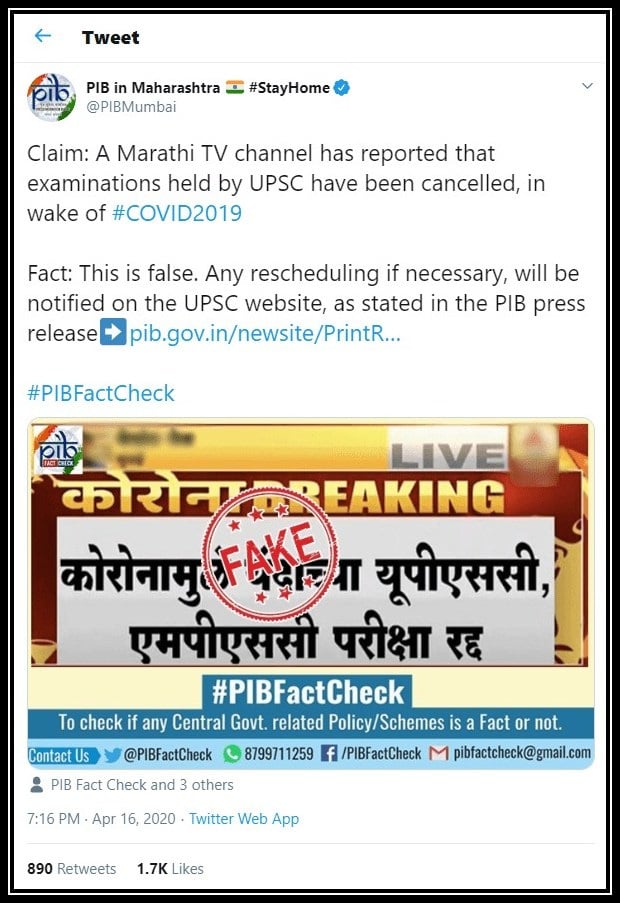 In a tweet, Press Information Bureau clarified that the claim is false.
It said, any rescheduling of UPSC examination if necessary, will be notified on the Commission's website.
What should UPSC aspirants do now?
Though the Minister's response gives good hope for aspirants troubled by COVID19, we advise aspirants to wait till May 03 2020 for the written confirmation from the UPSC. You may also note that on the same date (17-04-2020) when the Minister gave the interview, PIB has also dismissed the news that UPSC exams have been cancelled.
So, nothing should be taken for granted, now. As we have mentioned in some of our earlier communications there is a high possibility of UPSC CSE Prelims 2020 to get postponed. However, don't relax. Don't waste your time in useless speculations. Continue your preparation with the same vigour as before.
For now, the safest and smartest strategy for all aspirants is to prepare hard as if Prelims 2020 will be conducted on May 31, 2020 itself. If Prelims 2020 is postponed, use the additional time you get for further revision.