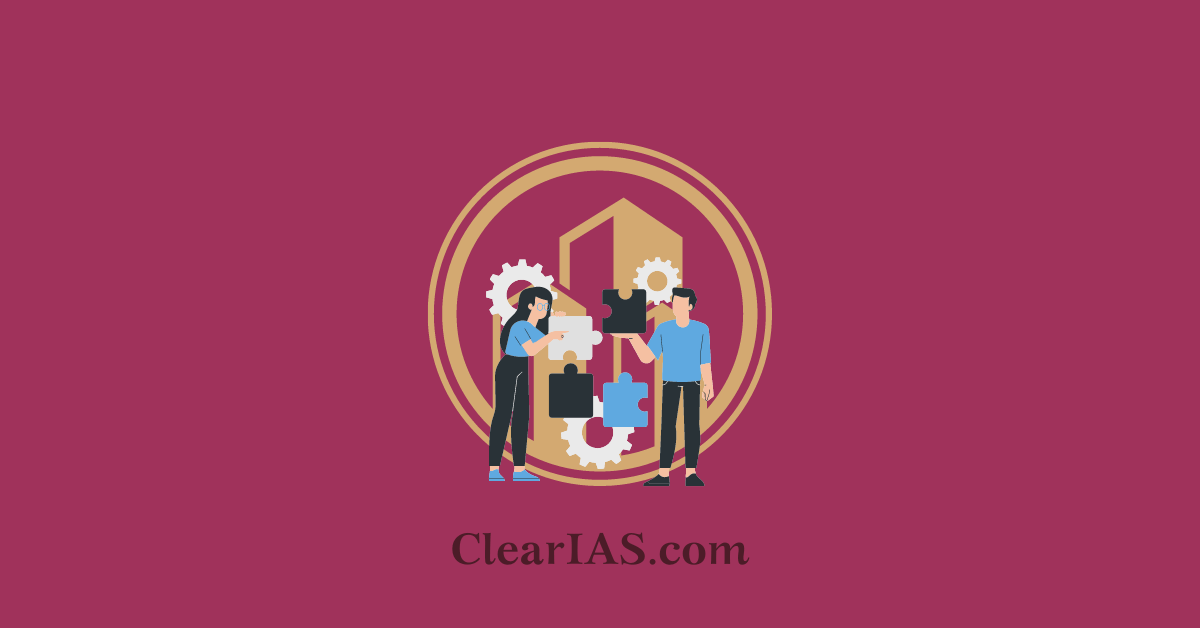 Ministry of MSMEs launched the MSME Competitive (LEAN) Scheme to provide a roadmap to global competitiveness for the MSMEs of India. The MSME sector includes enterprises primarily engaged in the production, manufacturing, processing, or preservation of goods and commodities. Read here to learn about the revamped LEAN scheme.
The Government of India has introduced MSME or Micro, Small, and Medium Enterprises in agreement with the Micro, Small, and Medium Enterprises Development (MSMED) Act of 2006. The MSME sector involves Manufacturing Enterprises and enterprise rendering Services. It is classified as follows:
Micro: Investment in Plant and Machinery or Equipment: Not more than Rs.1 crore and Annual Turnover; not more than Rs. 5 crores.
Small: Investment in Plant and Machinery or Equipment: Not more than Rs.10 crore and Annual Turnover; not more than Rs. 50 crores.
Medium: Investment in Plant and Machinery or Equipment: Not more than Rs.50 crore and Annual Turnover; not more than Rs. 250 crores.
Lean Manufacturing
Lean Manufacturing or Lean Production, which is often known simply as LEAN, is a production practice that considers the expenditure of resources for any goal, other than the creation of value for the end customer, to be wasteful, and thus, a target for elimination.
Lean manufacturing includes a set of principles that lean thinkers use to achieve improvements in productivity, quality, and lead time by eliminating waste through kaizen.
Kaizen is a Japanese word that essentially means "change for the better" or "good change."
The goal is to provide the customer with a defect-free product or service when it is needed and, in the quantity, it is needed.
Lean manufacturing aims to eliminate non-value-added components from every process to reduce waste.
A process retains some waste unless it has been lean numerous times.
When implemented properly, lean may result in significant increases in productivity, cycle time, efficiency, material prices, and scrap, which lowers costs and boosts competitiveness.
The principles of Lean manufacturing are:
Value: It is defined by the customer's need and perspective.
Value stream: This includes all the steps and processes involved in taking a specific product from raw materials and delivering the final product to the customer.
Flow: After the waste has been removed from the value stream, the next step is to be sure the remaining steps flow smoothly with no interruptions, delays, or bottlenecks.
Pull: With improved flow, time to market (or time to customer) can be dramatically improved. This makes it much easier to deliver products as needed, as it means the customer can "pull" the product from you as needed (often in weeks, instead of months).
Perfection: As gains continue to pile up, it is important to remember that lean is not a static system and requires constant effort and vigilance to perfect.
MSME competitive (LEAN) Scheme
The Scheme is a business initiative to reduce "waste" in manufacturing.
This Scheme is an extensive drive to create awareness amongst MSMEs about LEAN Manufacturing practices and motivate and incentivize them to attain LEAN levels while also encouraging them to become MSME Champions.
Objectives
The objectives of the Scheme are to enhance the manufacturing competitiveness of MSMEs through the application of various Lean Manufacturing (LM) techniques by;
Reducing waste;
Increasing productivity;
Introducing innovative practices for improving overall competitiveness;
Inculcating good management systems; and
Imbibing a culture of continuous improvement.
Salient Features MSME competitive LEAN Scheme
The Lean Manufacturing Competitiveness Scheme was started as a pilot phase in 2009 for 100 Mini Clusters (10 or so manufacturing MSME units) in the 11th Five-Year Plan.
National Productivity Council (NPC) was selected as National Monitoring and Implementing Unit (NMIU) for facilitating the implementation and monitoring of the Scheme.
The intervention of Lean Techniques started in 89 Mini Clusters and was successful.
The National Productivity Council and Quality Council of India have been selected as National Monitoring and Implementing Units (NMIUs) for the upscaled scheme.
To support MSMEs, Government will contribute 90% of the implementation cost for handholding and consultancy fees.
There will be an additional contribution of 5% for the MSMEs which are part of SFURTI clusters, owned by Women/SC/ST and located in NER.
There will be an additional contribution of 5% for MSMEs that are registered through Industry Associations/ Overall Equipment Manufacturing (OEM) organizations after completing all levels.
There is a unique feature to encourage Industry Associations and OEMs for motivating their supply chain vendors to participate in this scheme.
Under the scheme, MSMEs will implement LEAN manufacturing tools like 5S, Kaizen, KANBAN, Visual workplace, Poka Yoka, etc under the able guidance of trained and competent LEAN Consultants to attain LEAN levels like Basic, Intermediate, and Advanced.
Through the LEAN journey, MSMEs can reduce wastages substantially, increase productivity, improve quality, work safely, expand their markets, and finally become competitive and profitable.
Government initiatives for MSME
The 'Make in India' initiative and the 'Atmanirbhar Bharat Abhiyaan' (Self Reliant India Campaign) have played a key role in promoting business and local manufacturing in the country, giving special thrust to Micro, Small, and Medium Enterprises (MSMEs), also referred to as the backbone of Indian economy.
The Union Budget 2022-23 focuses on ease of doing business for MSMEs. The most important measures include:
Raising and Accelerating the MSME performance (RAMP) program with an outlay of Rs 6,000 crore to be rolled out.
Udyam, e-Shram, National Career Service (NCS), and Aatamanirbhar Skilled Employee Employer Mapping (ASEEM) portals will be interlinked. They will now serve as portals with live, organic databases, delivering G2C, B2C, and B2B services relating to credit facilitation, skilling, and recruitment.
Prime Minister Employment Generation Programme (PMEGP) – Setup to create employment opportunities for MSMEs in the country, the PMEGP is implemented by the Khadi and Village Industries Commission (KVIC) at the national level while at the state and districts level, it is implemented by State KVIC Directorates, State Khadi and Village Industries Boards (KVIBs), District Industries Centres (DICs) and banks.
Credit Guarantee Trust Fund for Micro & Small Enterprises (CGTMSE) – Established by M/o MSME and Small Industries Development Bank of India (SIDBI) to provide collateral-free loans (up to INR 1 cr) to individual Micro and Small Enterprises (MSEs).
National Manufacturing Competitiveness Programme (NMCP) – An umbrella scheme that aids MSMEs through sub-schemes like MSME Competitive LEAN.
Also read: Good Manufacturing Practices (GMP)
Conclusion
MSMEs are the backbone of the Indian economy, contributing approximately 30% of the country's GDP (Gross Domestic Product), 45% of manufacturing output, and providing employment to 11 crores of India's population.
The Government of India has been proactive to ensure that all the benefit of these MSME schemes reaches the MSMEs in time.
LEAN has the potential to become a national movement and it aims to provide a roadmap to global competitiveness for the MSMEs of India.
LEAN will not only attempt to improve quality, productivity, and performance but also can change the mindsets of manufacturers and transform them into world-class manufacturers.
-Article written by Swathi Satish