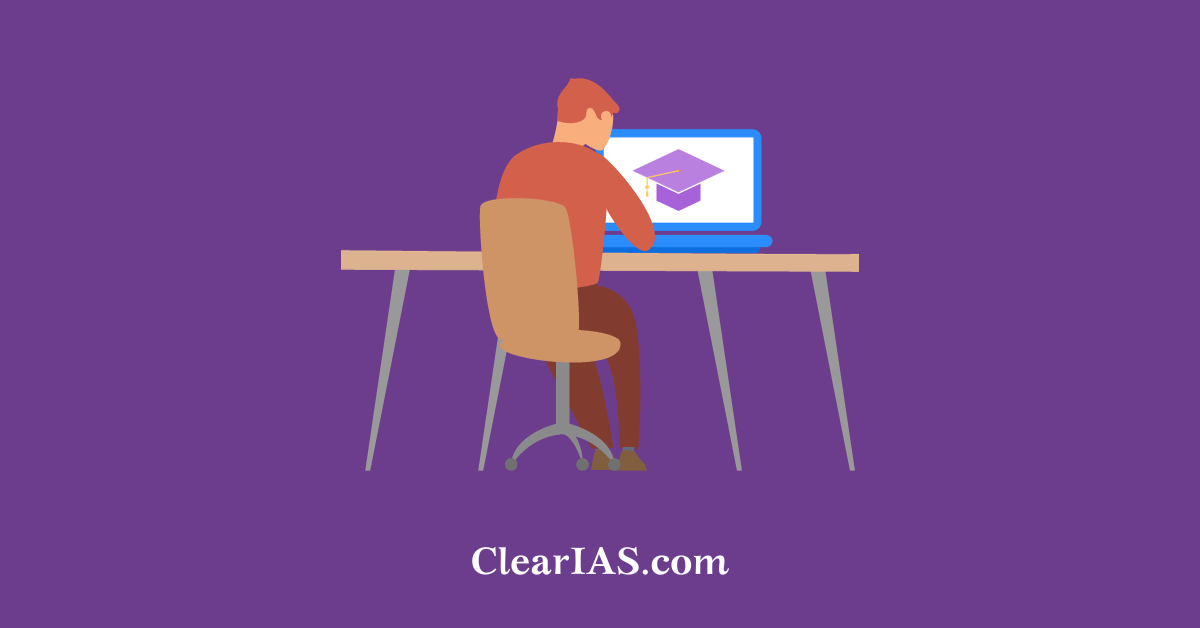 Hailing from a remote village in Malappuram District of Kerala, Muhammad Junaid's schooling was entirely on his mother tongue – Malayalam. His parents couldn't study beyond school levels. However, they wanted their son to be the best student in every class. Same was the desire of his teachers.
While many kept complaining about the lack of facilities, Junaid took his background as a motivation. He attempted the prestigious UPSC Civil Services Exam – in the English Language – and cleared it with flying colours. Yes, he became the first IAS officer from his village. What a pride moment!
Let's know more about the strategies of Muhammad Junaid – directly from him!
Brief Bio-data: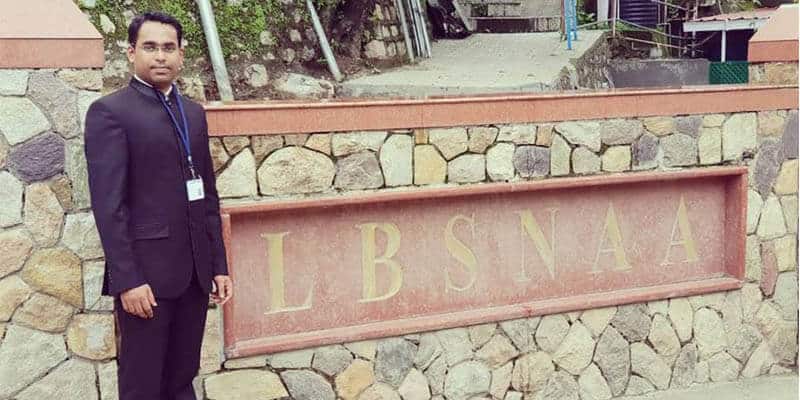 Name: MUHAMMAD JUNAID PP
Age: 26
Name of the Exam and Year: CSE 2017
Rank: 200
Roll number: 0365004
Category (General/OBC/SC/ST): OBC
Graduation Background and College: B. TECH (ECE), College of Engineering Trivandrum (2009-13)
Post Graduation Background and College (if any): NA
Work Experience: Organization and Duration (if any): IBM, 2 years
UPSC Optional Subject: History
UPSC Mains Medium: English
UPSC Interview Medium: English
The number of attempts taken to achieve this feat: 3
Performance in previous attempts (if any): 2015: didn't clear prelims, 2016: failed in mains.
State and Place of Residence (Permanent): Malappuram District, Kerala
Percentage of Marks in 10th and Board: 95%, Kerala State Board
Percentage of Marks in 12th and Board: 97%, Kerala State Board
Percentage of Marks in Graduation and Board/University: 76%, University of Kerala
Extra qualifications or achievements (if any): After finishing college, we six friends did a project to revive the traditional handloom industry in Kerala. This study was an eye-opener for me and strengthened my desire to become an IAS officer.
What's unique about your profile: Coming from a remote village, I studied in public schools with Malayalam medium. Parents could not study beyond school levels. Financial conditions at home were very difficult. No one ever dreamt about IAS in my extended family. There was not even a single government employee in my whole family when we studied in school.
Service Preference (Top 5): IAS, IPS, IFS, IRS (IT), IRS (C&CE)
Cadre Preference (Top 5): Kerala, Maharashtra, Rajasthan, Odisha, Assam-Meghalaya
Background + Inspirational Journey So Far: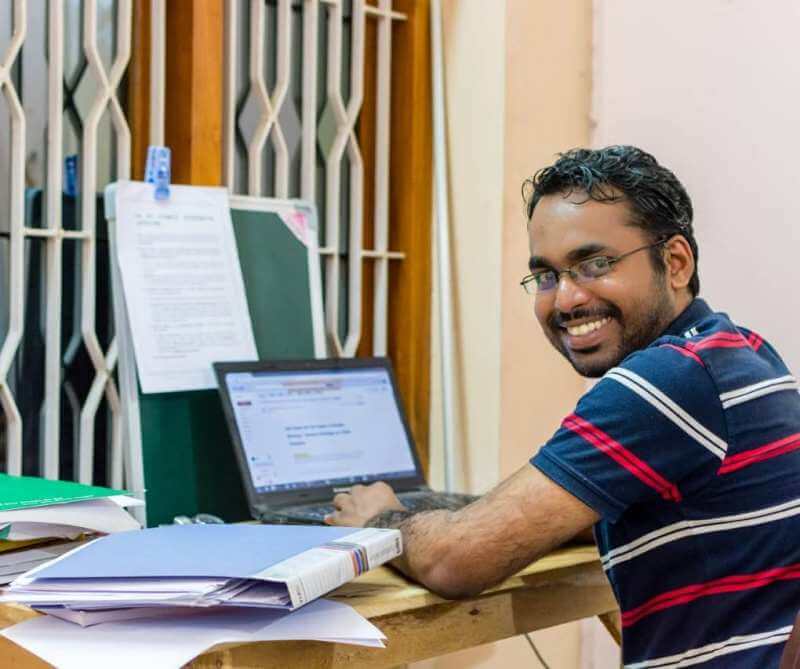 ClearIAS.com: Hearty congratulations from ClearIAS.com for this exceptional achievement!  We are happy that your efforts are finally rewarded, that too in grand style! Let's start from the beginning. How did you come across the idea of writing UPSC Civil Services Examination? Was it your childhood dream?
Though my parents couldn't study beyond school levels, they wanted me to perform better and be the best student in every class. Despite the limited facilities, they encouraged me to study and read more. Due to this support, I was always among the school toppers. My teachers always used to motivate me too. Besides, I used to participate in extracurricular activities like quizzes, essay writing etc and used to get prizes. Thus my teachers wanted me to achieve much more and they even expressed their hopes that one day I might become the first IAS officer from our locality.
This was how the idea was planted. Later I began to think about it seriously and began to follow the news about civil servants and the civil service examination. Then I understood that it is indeed a life worth living. I know what poverty is and what it does to the underprivileged in terms of poor quality of life since I grew up in such difficult conditions. A developed India where everyone is having access to a minimum standard of living has been my dream and I decided that best way to contribute my part will be to become an IAS officer.
ClearIAS.com: How did you feel when you came to know that your name is in the toppers list? Can you share the moments of happiness with our readers?
It was a moment of great joy and immense happiness.
[click_to_tweet tweet="I was reading the list sitting alone in my room, and as soon as I saw my name, I ran out and told my mom and sisters that we had done it! They all broke down and so did I." quote="I was reading the list sitting alone in my room, and as soon as I saw my name, I ran out and told my mom and sisters that we had done it! They all broke down and so did I." theme="style2″]
Frankly, I can't express the full feelings in words. Everyone should experience that kind of euphoria themselves at least once in life when they realize that their dream has come true. I thank God almighty for all his blessings.
ClearIAS.com: Can you share a little bit about your background? (Family, School, College, Work etc.)
As I've indicated earlier, I come from a village called Venkulam in Malappuram district. My family is basically an agricultural cum religious household. My father, after a stint in the Gulf, is now working as a Madrassa teacher in the locality. My mother is a housewife. I've three younger sisters who all are students.
I attended the following public schools (Malayalam medium), all near my locality: GMLP school (I to IV), PMSAM UP School (V to VII), MUHS (VII to X) and PKMM HSS (XI, XII). In all classes, thanks to the consistent encouragement given by my parents and grandparents, I was the school topper in studies. Thus my teachers also had great expectations from me and they supported me very much.
In 2009, I finished class XII with 580/600 marks and secured 480th rank in Kerala Engineering Entrance Examination. Thus I got admission in College of Engineering Trivandrum, for B. Tech in Electronics and Communication Engineering. I was a below average student in College as I had lost interest in engineering very soon. However, the college life gave me great exposure to all walks of life and it has helped immensely to develop my personality. I'm grateful to my teachers, especially Ms Sumam Jacob for the support they have given me even after I left college.
After college, some of my friends wanted to do something socially important and I joined them. We did a project to revive the handloom industry of Kerala with the help of Department of Industries, Government of Kerala. This was again a great experience and I learned the importance of welfare-oriented good governance in the life of common people. I thank my friends Raqib, Ashik, Syam, Shehaz and Anto for not only this period but also the role they have played in developing my personality.
After this, for two years I worked in IBM in Bengaluru, as Associate System Engineer. My sole intention was to save money for full-time civil service preparation, but the two-year stint in IBM changed me a lot. It helped me to develop communication skills and leadership qualities. I wrote 2015 prelims, but couldn't qualify. I resigned from IBM in 2015 December and started preparing full time in 2016 January.
ClearIAS.com: How can you correlate your graduation background, work experience (if any) and entry into civil services? Can you brief us your thoughts, views, and ambitions when you climbed each position in the ladder of your life?
The graduation in engineering has helped me a lot in clearing the exam.
Firstly, the awareness about science and technology helped to tackle many mains and prelims questions.
But more importantly, the course helped me to improve my thinking, way of organising, to find out solutions to problems etc. I faced many difficulties when I was in college, but I developed a "Never Give Up" attitude.
I think I was able to cover the syllabus of mains in a better way due to this experience.
The handloom project work experience was a deciding factor. It motivated me to enter civil service, no matter what. I witnessed how the abject living conditions of poor people are directly correlated to weak governance. I faced a lot of question in the interview in this regard and I was able to answer them quite well (I scored 198 in the interview)
The work experience at IBM helped me a lot in improving my English language skills. My frequent team meetings, calls with on-site members etc made me confident to talk fluently.
Moreover, in IBM, I had a chance to work in and read more about the latest technologies like Cloud, Big data, AI etc. In the interview, many questions were asked from IBM as well.
ClearIAS.com: Do you feel that the competition level of UPSC Civil Services Exam is on a rise? It seems that there is an increasing trend of candidates from IITs, IIMs and AIIMS attempting and clearing this exam. Is Civil Service the final destination /ambition of Indian youth, in this age of lucrative private sector jobs?
Definitely, the competition is on the rise. I think the civil service is quite unique and it will always be a destination for the bright minds of the country. The charm of civil service is still alive and no private sector job can be compared to the prestige IAS gives.
[click_to_tweet tweet="You don't need to go to top colleges to become an IAS officer." quote="Having said that, you don't need to go to top colleges to become an IAS officer. I know few people personally, who couldn't even go to a regular college, but still made it into IAS with grit and determination." theme="style2″]
Finally, it all depends upon our life goals and attitude towards serving the society, that makes one successful in the long run.
Study Plan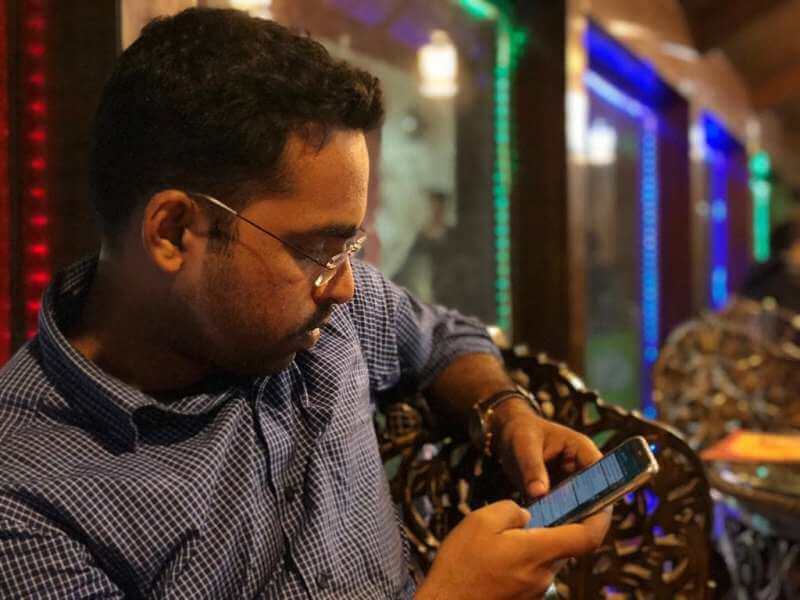 ClearIAS.com: What is the secret of your success? How did you approach this exam? What was your strategy in general (Prelims, Mains, and Interview)?
Having read about many previous year's toppers, I realized that anyone can clear this exam, provided they put enough hard work to compete with others.
When I read the syllabus and past question papers, I understood that the questions are not complex, but they do cover a wide array of topics. So covering much more areas in the least possible time was required.
So I broke down the big syllabus into smaller and smaller components and conquered each small part quickly. As they say, "many drops make an ocean".
My strategy, in general, was to prepare for each stage thoroughly by referring to the previous question papers and practice a maximum number of times before going to the actual test. I practised about 50 mock tests for prelims, wrote about 20 tests for mains and attended 10 mock interviews for personality test.
My secret of success is the self-confidence, bolstered by the wishes and prayers of my dear and near ones. They believed in me, so it was easy for me to remain motivated until the end.
ClearIAS.com: How long (Years/Months) have you been preparing before you gave this attempt? Also, on an average how many hours did you put on a daily basis? How did you manage time?
I read basic books and attempted 2015 prelims, but could not clear. (Score 86, cut off 106 something)
I began full-time preparation in 2016 January, after resigning job. I joined Kerala Samajam Academy in Bengaluru. That year I cleared prelims with a comfortable score but I failed in Mains (Score: 741, OBC cut off 745)
I didn't have any fixed day to day schedule. Generally, I woke up by 4 am. My motto was "whatever time is left after finishing daily routines, invest it in studies". Generally, I slept by 10.
ClearIAS.com: Were you a person who studied alone? Or a person who favoured the combined study approach?
I did both. In the initial days of preparation, we were a group of four (Nikhil, Sruthi and Praveen). We set daily targets and studied alone. Then we met twice in a week or so and discussed the completed portions. Here I want to thank my dear friends Sruthi, Nikhil, Devanathan IRS (our mentor) and Praveen for their immense help in my success.
In my opinion, Group discussions are very much helpful. It provides us with the viewpoints of others on any issue and broadens our thinking. Smaller, cohesive groups will be more effective.
ClearIAS.com: Did you attend any coaching institute or subscribe to mock tests for prelims or mains? If yes, can you provide the details for each stage (Prelims/Mains/Interview)? How helpful were the coaching institutes?
In 2015, I subscribed to Byju's classes at Bangalore, and I was really frustrated with the experience. Their prelims tests were so complex and not at all helpful in actual prelims.
In 2016, I attended classes at Kerala Samajam Academy in Bengaluru. That year, I subscribed to Insightsonindia prelims test series too. These two were very helpful in clearing prelims that year with a good score (132 in paper 1) I want to thank my mentor Sri Gopakumar IRS for guiding me at Kerala Samajam.
For 2017 Mains, I attended the test series of the iLearn academy at Trivandrum. It gave me ample practice before writing actual mains.
For Interview, I attended about 10 model interviews in various institutes. Some were really helpful and some were not.
[click_to_tweet tweet="In short, coaching institutes are helpful if we can find a good, personal mentor there. In any case, the hard work is all ours. Coaching institutes can only play a limited role." quote="In short, coaching institutes are helpful if we can find a good, personal mentor there. In any case, the hard work is all ours. Coaching institutes can only play a limited role." theme="style2″]
ClearIAS.com: What websites (online preparation websites or government websites) will you recommend for future aspirants for UPSC preparation?
Websites of all union ministries, Forum IAS, PRS org, Mrunal, Insightsonindia, ClearIAS etc.
Do not depend upon any single source, instead, go by the syllabus and search for each part. Use google, YouTube etc intensely.
ClearIAS.com: What is your opinion/feedback about the ClearIAS.com website/ClearIAS app?
I have done few free prelims mock tests by ClearIAS and found them very good.
ClearIAS.com: Did you use Social Media like Facebook, Twitter or other forums for UPSC Preparation? Or did you say good-bye to the social media during preparation days? Any technology-tips (Eg: Mobile apps, Note making software etc.)?
I deactivated my Facebook account for the entire duration. I used WhatsApp and Telegram for discussions with friends. I found many telegram groups very useful since I got a lot of study materials through those.
I used Evernote app extensively for making and maintaining syllabus Mains notes.
ClearIAS.com: What were the Newspapers and Magazines (Eg: Yojana, Kurukshetra etc.) you followed? How many hours did you devote for newspapers? Any tips on newspaper-reading?
I read The Hindu in pdf format, after subscribing to it. After a quick scanning of all pages, I copied all the relevant articles into my evernote notebook under a respective section of Mains syllabus. Later I read the notes section wise. I devoted a maximum two hours for newspaper reading.
I read Yojana magazine's selected issues.
ClearIAS.com: What was your preference: Reading online (Laptop/Tablet/Mobile) or reading the traditional way (Books)? Or a mix of both?
I actually prefer to read hard copies, but since my note was Online, I had to go through pdfs as well.
So it was a mix of both. I purchased standard books and made notes from them as well, in A4 sheets.
ClearIAS.com: Can you elaborate your daily timetable (When will you wake up, study, sleep etc.)
Generally, I wake up by 4. I will study till 7, and it was the most effective period for me. In between, I will take a break for daily prayers.
For breakfast, I will take half an hour and then will read newspapers. Lunch break would be 1 hour. In the evenings (5pm-7pm), I used to do household chores like washing clothes etc, since I was staying in hostels. I also take short walks or go for cycling in the evening.
After evening prayers and early dinner by around 7 pm, I resume study and go to sleep by 10.
ClearIAS.com: How did you keep yourself motivated for this one-year-long exam?
Motivation is really important. If we feel down, we have to make a quick comeback. Otherwise negative thoughts will spoil our preparation.
First of all, I kept telling myself that this is something really achievable for anyone with a passion. I have seen many people like me who had done it. I've seen my seniors and juniors in colleges, who had cleared it. So I told myself, "If they can do it, I can do it too". I always read stories about previous toppers and reassured myself that I can be a topper too.
Secondly, I was surrounded by people who loved me and motivated me. My family, especially mom and sisters believed in me. We friends motivated each other. My teachers and mentors also told me that I can achieve it. This way, there was always a positive atmosphere.
I worked hard for each mock test and got good results for every test. This also kept me motivated.
However, deep inside me, I prayed to God, and it was the optimism I got after intense prayers and meditation that kept me really going forward.
UPSC Prelims
ClearIAS.com: Can you elaborate on your preparation strategies/approach and study materials and books used for Prelims?
If all areas of Mains syllabus (GS part) is covered, it will include most of the topics for Prelims as well. Only a few additional topics will be needed to study for complete coverage of Prelims.
ClearIAS.com: Any tips/pieces of advice especially for UPSC Civil Services Prelims?
Begin with basic books (NCERTs and other standard books).
Prepare separate notes for Prelims (objective type).
Revise the maximum number of times (very very important).
Take as many mock tests (online + offline) as you can and learn the solutions (target at least 50 tests).
If possible, attend some practice tests at some coaching centres – to get the feel of real prelims.
UPSC Mains
ClearIAS.com: Can you elaborate on your study materials and books used for each topic of Mains Papers? (Please give a detailed view, especially for sub-topics in all the general studies papers like books/materials used for each subtopic like Disaster Management, Internal security, Indian Society, Biodiversity etc.)
Books/Study materials used for General Studies 1 (Indian History, World History, Indian Society, Indian Geography, and World Geography): 
History and Culture:
History – Old NCERTs

New NCERTs

NCERT Class VI – History – Our Past
NCERT Class VII – Our Past -I
NCERT Class VIII – Our Past II and III
NCERT Class XII – Themes In Indian History I
NCERT Class-XII – Themes in Indian History – II
NCERT Class XII – Themes In Indian History III
From Plassey to Partition (Selective Reading Only) – Sekhar Bandyopadhyay
A Brief History of Modern India – (Especially For Prelims) – Spectrum Books
Tamil Nadu State Syllabus History Books
Class XI NCERT An Introduction to Indian Art
NIOS Art and Culture
CCRT Website
Mastering Modern World History – Norman Lowe (Selective reading for Mains)
Indian Society
No need to purchase books like "Indian Society", unless you are taking Sociology as optional. For Society part of GS1, internet+current affairs will suffice.
Geography
NCERT

India Physical Environment
Fundamentals of Physical Geography
India – People and Economy

Certificate Physical and Human Geography – Goh Cheng Leong
Any good Atlas
Selected Online articles of Down to Earth Magazine
Vision IAS monthly Current Affairs PDF
Books/Study materials used for General Studies 2 (Constitution, Polity, Governance, Social Justice, Foreign Relations, and International Affairs):
Polity and Governance
NCERT – The Indian Constitution At Work
PRS website
Reports of the 2nd Administrative Reforms Commission
Vision IAS monthly Current Affairs PDF
Books/Study materials used for General Studies 3 (Indian Economy, Biodiversity, Science and Technology, Internal Security and Disaster Management):
Economy
NCERT

Indian Economic Development
Introductory Macroeconomics

Indian Economy – Ramesh Singh
Economic Survey (latest two years)
Vision IAS monthly Current Affairs PDF
Environment and Ecology
NCERTs – selected chapters from Class XI/XII Chemistry & Biology
UN Websites
Vision IAS monthly Current Affairs PDF
Science and Technology
For "Science and Technology", follow current affairs only, no need to buy any bulky textbooks. For basics, refer the internet.
ClearIAS.com: ClearIAS.com: Did you prepare hand notes or participated in mock answer writing before mains? What was the strategy for preparing current affairs topics in general?
Newspaper: For current affairs, read one good newspaper consistently (The Hindu is recommended). This will give you a good command over language as well if you are not so good at English. Keep mains syllabus ready. Try to link the articles/editorials with the syllabus and note down the important points under the respective section of Mains notebook. For prelims, maintain a separate, subject wise notebook.
Compilations: Monthly current affairs compilations are available and should be referred. But newspaper reading is a must, to develop analytical thinking and language skills.
ClearIAS.com: What are the government reports that aspirants should go through, before giving the Mains Exam?
For every aspect of the GS Mains syllabus, there will be a concerned Ministry. ( Eg: For GS Agriculture part – Ministry of Agriculture and Farmers welfare). Download their annual reports and read. These are sometimes very bulky, but go through it, avoid data analysis, but note down important points. For writing excellent Mains answers, these are good sources. Also, have a clear idea about various schemes and why the schemes are made in the first place (to address some specific issues).
But Ministry reports will not criticize the government. We should know what is lacking in these schemes to offer constructive criticism in our answers. This critical part should be supplemented from Newspapers.
ClearIAS.com: What were your writing style in GS and optional subject? 
While writing answers, few things should be remembered
Brief introduction and excellent conclusion
adhere to the word limit
address the demands of the question. Answer what exactly is asked, do not write unrelated things.
logical flow/structure
provide data/case studies/diagrams to support your answer
diagrams/maps for better illustration – if possible.
What are your suggestions to aspirants for improving the score in GS papers?
Candidates should understand the length, breadth and depth of Mains syllabus very well. Then start studying each section and sub-section of the syllabus from various sources.
Candidates should be very thorough with all areas of the Syllabus. In fact, one should learn the Mains syllabus by heart and should be able to recall it at any moment. This is very very important. For this, take printouts, paste it on the wall in front of your study desk, or keep it by your side always.
Each Mains GS paper requires a separate strategy. The GS Syllabus can be covered by studying basic textbooks supplemented by current affairs. Internet, especially YouTube channels are a good source of knowledge.
Answer writing is the most crucial aspect. Write a few GS and Optional answers daily. If possible, get it evaluated by your friends/mentors. If that's not possible, compare your answers with others'.
Joining any test series (online or offline as per your convenience) will be good. The feedback received should be implemented in the successive tests and by the end, before actual Mains, one should be able to master the art of answer writing.
To clear Mains with a good score,
One should be able to write good answers to all the questions.
There is no point in writing excellent answers for few and leaving many unanswered or writing mediocre answers to the rest.
We should give the examiner an impression that we were able to answer all questions uniformly in the given time frame.
UPSC Interview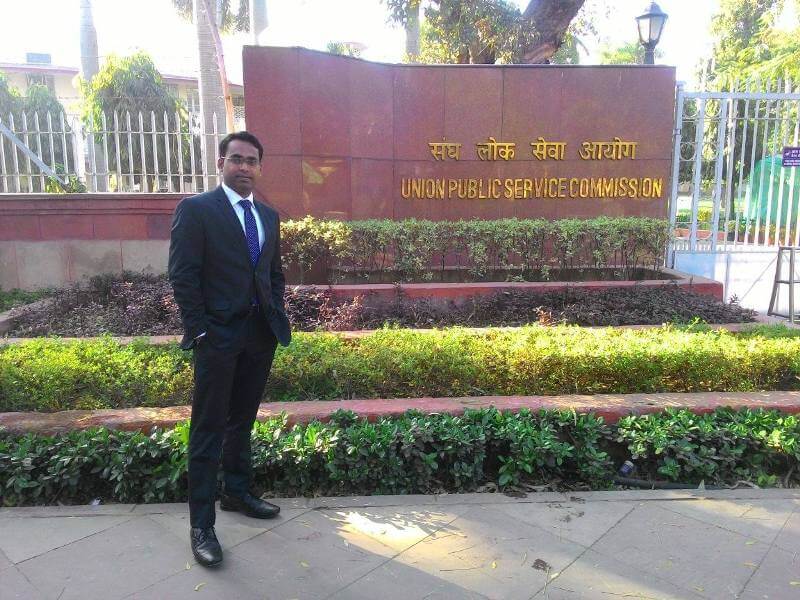 ClearIAS.com: Who was the Chairman of the board you faced?
Smita Nagaraj ma'am
ClearIAS.com: Can you share with our readers your UPSC Interview experience? Our readers would be really happy to hear those questions and replies in the UPSC Topper's Interview.
I reached Kerala House, New Delhi two days before the interview. It was my first trip to our capital city. The early March weather was pleasant. State Civil Service Academy provides accommodation (and the tasty Kerala style food served by friendly waiters needs special mention) at Kerala House to its adoption batch students and this is very much helpful for candidates. Here I met Deepu, Alex, Jithin, Syam, Vivek, Raghu, Ajmal, Amal, and others. We all had interviews on the same day or consecutive days. We discussed a few possible topics and most importantly, motivated each other.
Alex, Syam and I had interviews in the same session, ie Monday afternoon. So we reached the UPSC office ( Dholpur House, Shahjahan Marg) by 12.30. It was a great feeling to stand in front of the Dholpur House, the hallowed edifice which hosts the climax of this drama called civil service preparation. To relieve stress, we took few selfies and photos. Alex bro was so cool and I was a little nervous.
By 1 pm, Gates were opened before us and we entered the compound after security check. After depositing mobile phones, wallets etc at the entrance, we were led to a hall, where candidates were asked to proceed to one of the few groups of chairs. Each group would go to the same board. We will never know which board is going to interview us until the last moment. There were six candidates in my group. The lone lady wore saree and four out of five gentlemen wore suits. Our certificates were verified there and we got to know the order in which we six would go to the boardroom. I was fourth to go, which meant at least 1.5 hours of waiting.
It was past 2 pm when the interviews began. When the first candidate was called from our group, we got to know that it was Smita Nagaraj madam's board. I was a little relieved to hear this since she was a new member in UPSC and thus there was no negative feedback available about the board from previous year's candidates. When I visited the washroom (which I did countless times) I saw the room bearing her name above the large door. I imagined myself entering the room, smiling, wishing them a good afternoon and so on.
Finally, my turn came. Just when I was accompanied by the clerk to the boardroom, tea was served to them and I had to wait outside till the tea break was over. I visualised them discussing my DAF while drinking tea. Chai pe charcha! Then the bell rang and the clerk signalled to me to go inside. Finally, I'm going to do it. The climax of all these years of efforts. "Be calm" I reminded myself.
I entered and wished them a good afternoon. I saw a very gracious lady sitting in the middle – Smita Nagaraj madam. She was flanked by two members each on both sides. She was smiling at me and replied: "Good afternoon Junaid and please have your seat". I felt very much comfortable. Now this is what happened in the interview: (I don't remember all my answers clearly. only the crux of the questions and answers is given below.)
Chair: <looking at my photo and myself> "Junaid, is this you" ?.
I quickly understood why she was asking. In the photo, I'd a moustache, but I was sitting there clean shaved.
Me: <with a smile> "Yes ma'am"
Chair: <smiling> "Oh yes, this is you; with a moustache"
Then everybody laughed. I joined the laughter too and it was an icebreaker.
Chair: < talked about the radicalisation of youth in Kerala…joining ISIS and travelling to Afghanistan and Syria etc> what's your take on this?
<Actually this question was most expected, and I had been asked this question in almost all the mocks. Regarding radicalisation, I had read some excellent research papers as well. Hence I was prepared to answer this and I thanked God for a good beginning>
Me: I answered the causes (radicalisation through Internet, misguided by vested interests, highly educated but unemployed youth, contacts with middle east where terrorism is thriving, flaws in intelligence etc).. solutions (deradicalisation, counter-radicalisation, community intervention, counter propaganda through social media, strengthening intelligence etc )… mentioned the term "counter-radicalisation infrastructure"… so immediate question
Chair: What do you mean by counter-radicalisation infrastructure?
Me: talked about establishing a proactive counter-radicalisation policy, departments in Police and law establishment, deradicalisation and rehabilitation centres, the involvement of full-time counsellors and psychologists etc.
Chair: What steps have Kerala taken now to address this?
Me: State's response has been largely on a case by case basis, not based on a proactive policy approach.
Chair: Britain uses mosques to deradicalise.. can we do the same too?
Me: Mosques can play a prominent role but at present, no need to involve mosques… Only a minuscule are involved… We have other excellent channels, and targeted family-level interventions can play a good role.
Chair: we see that you have done engineering in electronics and have worked in a reputed company <IBM>.. why do you want to join civil service now?
<This was also a predictable and prepared question>
Me: "Yes ma'am, I was working in IBM and was doing well. But in the civil service, I get to work on a lot of areas, from agriculture to health and education, which impacts people directly"
<She was smiling. I thought it was an average reply. Still, I smiled back>
Chair: In Kerala, people are literate and living standards are high…so compared to many other states, IAS officers do not enjoy great authority and power over common people.. do you think that's a good culture?
Me: Ma'am I think that is good… people should approach civil servants without any fear or inhibition.. <dont remember the rest of my answer, but she looked impressed>
Chair: Okay <passed on to next member>
M1 was a very gracious and elegant lady member. She was gently smiling throughout the interview.
M1 : Explain what is Blockchain technology and how can we use it in education and health?
Me: <The night before we had discussed Blockchain technology at Kerala House> I explained the technology in very simple terms and all members seemed impressed. Then I confessed that " ma'am I know the application of Blockchain tech in Cryptocurrency, banking etc but I've never thought about its application in health and education"
M1: In your opinion, what are the 3 most pressing socio-economic challenges that India should address?
<I took some time to think but couldn't process anything… mind was cloudy>
Me: firstly, even though our GDP is high, per capita income is very low, thus poverty is the most pressing issue… Then there is illiteracy… Thirdly, Gender inequality is high.
M1: Then what about health?
Me: <I thought my selection of 3 most pressing issues had gone wrong> "Yes ma'am we have challenges on the health sector as well"
M1: How did Kerala achieve good health care standards?
Me: <we had discussed this the previous night at Kerala House. I remembered Ihjas Aslam's wonderful analysis>
" Kerala concentrated on the expansion of primary health care through public sector intervention.. accessibility, affordability and availability.. then to complement this, we have excellent private players in secondary and tertiary sector.. this was a bottom-up approach"
M1: what is the status of women in Kerala society? How can you improve the situation?
Me: comparatively good status..literate..sex ratio is good.. still decision making power is lacking.. and patriarchal tendencies still exist..recent controversy over a magazine cover.. domestic violence..it is a paradox, despite the good education and living standards..so need to improve
Regarding the second part, so many interventions are needed.. economic power should come, Education should be gender sensitive, boys should be taught about consent..inside families, raise boys and girls equally…
M1: We need disruptive technologies in health and education to improve the situation in India… the incremental approach is not working…can you suggest any disruptive technologies?
Me: <Thinking.. an unexpected and challenging question… tried to think about any news item.. nothing came to my mind>
In the health sector, I think we need to create small chips where different diagnosis techniques can be embedded.. "lab on a chip".. then with this device, we can virtually establish labs in every home and people can check their health and if needed, can go to hospitals.. For education also, we need to bring more IT.. connect good teachers and students through IT <was a very vague reply>
Then the baton was passed to M2.
M2: Lot of Malayalis are out of the state… what are the social impacts of such migration?
Me: elder people are left behind.. they feel lonely.. their health challenges.. they are targeted by criminals.. then in some areas, sex ratio is affected since most of the male population has migrated..family members feel disconnected..
M2: From Kerala's success in tourism, what are the takeaways for other states?
Me: General improvement in the living standards will reflect in tourism as well.. we can't only develop few tourist spots while the general population is unhealthy and illiterate.. Then states should focus on consistent marketing and branding <I remembered the interaction with Sri Venu IAS, who explained to me why Kerala tourism is a success>… focus on hygiene..
M2: Correct… and the safety aspect also should be mentioned
Me: yes sir, thank you..
M2: Tell us about the Handloom study you've mentioned, what did you find out?
Me: <was happy that he asked about it. This was also asked many times in mocks and I was very well prepared>
After finishing college, we six friends approached the Govt of Kerala and proposed a study on the condition of handloom weavers in Kerala and methods to revive the industry…we wanted to give back something to society… We found out that
the weavers are not getting their due, most of the money is appropriated by middlemen and all
The Handloom industry is not market-oriented and sustains mainly on govt subsidies, which breeds corruption as well
Handloom products can get high value if we rightly brand and market.
M2: What steps can we take to ensure high value for handloom products?
Me: handloom mark… weeding out fake products… organic products… focus on exports…
M3. <Praised IBM too much…I felt that like me, he was also an IBM alumnus> IBM is a pioneer in many technologies… their computers ruled the field once… they invented harddisk, ATM etc. why IBM is not doing well now? Warren Buffett has sold his stakes in IBM.. what's wrong with IBM now?
Me: They lack on the innovation front… the technology industry is undergoing rapid changes, so without innovation, no company can sustain..
M3: What is Big Blue?
Me: <I was a little confused. I knew it was something related to supercomputer.. Actually, Deep Blue (he must have mistakenly said Big Blue) was a supercomputer by IBM which defeated Garry Kasparov in a chess match.. But what came to my mind then was Watson, another supercomputer by IBM>
"It is a supercomputer by IBM, which came into limelight when it defeated human participants in a television show" <Luckily, he didn't recognize the mistake and nodded>
M3: <still he is not ready to leave IBM> Why companies like Apple, Google etc are doing great, but not IBM?
Me: <mostly repeated the importance of innovation, marketing techniques etc. He was not impressed, then he explained it to all of us>
M3: It is because the computer is getting smaller and smaller day by day. IBM didn't realise this and didn't foray beyond personal computers, into mobiles and tablets
<I nodded like I had been enlightened and thanked him>
M3: Okay, then tell me what is the technology used in driverless cars ??
Me: <the term Artificial Intelligence didn't come to my mind at all, even though I had prepared much for it. I ended up explaining individual technologies > GPS, sensors, cameras, image processing, pattern recognition, satellite communication <whatever came to my mind, lol>
M3: Coming to Kerala, what are you going to do with the returning migrants?
Me: making available the credit facilities, insurance, providing avenues for self-employment, reskilling them, starting more industries etc
M3: Why Kerala's youth is looking outside for jobs ??
Me: Globalised world, so youth is mobile…Highly educated, but we don't have an industrial base which can employ them… Living standards are high, so youth expect high income and not ready to take up small jobs…
M4 <was sitting just near me, on the right side. I had earlier noticed that he had been observing me right from the beginning and making notes…>
M4: What are electoral bonds? Their denominations…How does it work…
Me: I confessed that I couldn't recall the denominations.. tried to explain the system but he cut it short.
M4: Suppose you are the SP of a district where Eve teasing is prevalent.. what steps would you take to address it?
<I had to ask him to repeat the question because his pronunciation of 'eve teasing' was difficult to understand>
Me: Installing CCTV cameras in public places..providing self-defence training to girls through schools..educating people through community radios…
M4: yes and you should deploy Police in civil clothes in prominent places
Chair: what's your take on triple talaq bill.. is it going to improve the condition of Muslim women?
Me: The intention of the Bill is good, which is to protect the Muslim women from abandonment through unilateral and instantaneous talaq…
Chair: Yes that we all agree, but there are many concerns regarding the Bill..regarding criminalizing talaq etc.. don't you think they are genuine… don't we need more improvements in the Bill?
Me: yes ma'am I think the concerns are genuine, even the crusaders of the cause are not happy with the Bill, hence what we need is more involvement of the stakeholders and more deliberation in the Parliament.
Chair: Okay your interview is over
<she told this suddenly and I was perplexed..then I realised that my time with the board was over>
Me: <genuinely smiling, since I felt very much relieved > Thank you, ma'am.
I thanked other board members as well. Then I put the chair in its original position and quickly walked out. I was feeling good. The clerk waiting outside told me that it took half an hour, means average duration.
There was an interesting incident which happened when the interview was progressing. I was answering a question, then power was gone for a few moments and the room was suddenly dark. Luckily, I retained the presence of mind, ignored it and continued talking to them.. after few seconds, supply was restored and I saw that all were intensely listening.
ClearIAS.com: Any tips for aspirants going for UPSC Interview?
Be thorough with current affairs – especially from your State and District. Questions from one's background (Home state and district, education, job experience etc), Current affairs, optional subjects, hobbies etc will be asked.
Prepare notes on all areas mentioned in DAF (Detailed Application Form to be submitted before Mains). Questions will be mostly based on the DAF (Detailed application form) which we submit for Mains.
Think like an administrator and find out some innovative solutions to our common problems – like sanitation and waste disposal, quality of education, women empowerment and crimes against women etc.
After Mains results are declared, attend as many mock interviews as you can. Carefully evaluate the feedback received and try to implement those feedback in the next mock.
Download the "interview transcripts" of previous winners, and understand the nature of questions.
Previous Attempts/ Backups/ Others Jobs Qualified (if any)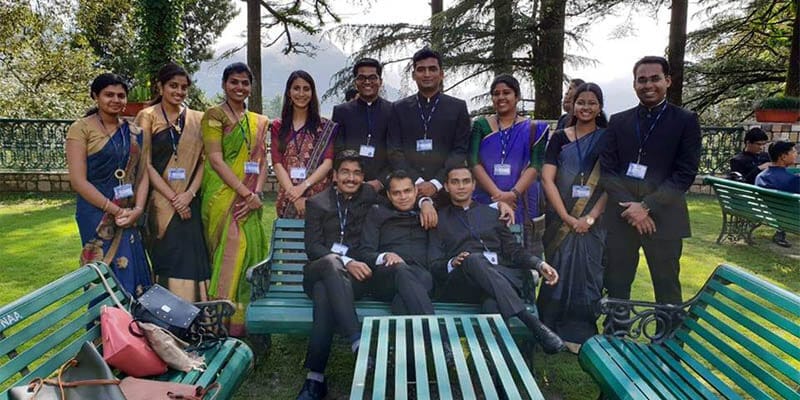 ClearIAS.com: Comment on your previous attempts on UPSC Civil Services Exam, if any? What have you learned from the mistakes/failures?
In 2015, I attempted prelims with minimal preparation. When I reached about 50 answers, I stopped attempting further. I thought I would clear it with that many attempts. This was a blunder, and I realized that I needed expert guidance on Prelims strategy.
In 2016, I failed in mains because I didn't take any module wise test series and got my answer sheets evaluated.
ClearIAS.com: What was your backup plan in case you didn't qualify?
I really didn't know. I wanted to wait till the results before even start thinking about a backup plan.
ClearIAS.com: Did you write/clear any other exams (like Bank exams/State PSCs/ Private Jobs) during the preparation period or before:
In 2013, I wrote the Postal Assistant test and got selected for appointment. But I did not join.
[click_to_tweet tweet="After starting full-time preparation, I took a vow that I'll not appear for any other competitive examination. My aim was to focus solely on civil service examination." quote="After starting full-time preparation, I took a vow that I'll not appear for any other competitive examination. My aim was to focus solely on civil service examination." theme="style2″]
More on Work Experience
ClearIAS.com: Details of your organisation, name of the post and the duration of experience:
IBM. Associate System Engineer for two years (2014 Jan to 2015 Dec)
ClearIAS.com: Did you leave the job to prepare?
Yes
ClearIAS.com: What is your advice to working professionals who're preparing for IAS exam simultaneously?
I'm not in a position to do so since I had resigned my job to prepare. However, I just want to tell them that there are many people who have cleared the exam while working. Hence give your best and be ready to walk the extra mile.
PS: – You can read more about Muhammed Junaid's strategies and guidance in his blog.
Marks – Prelims, Mains, and Interview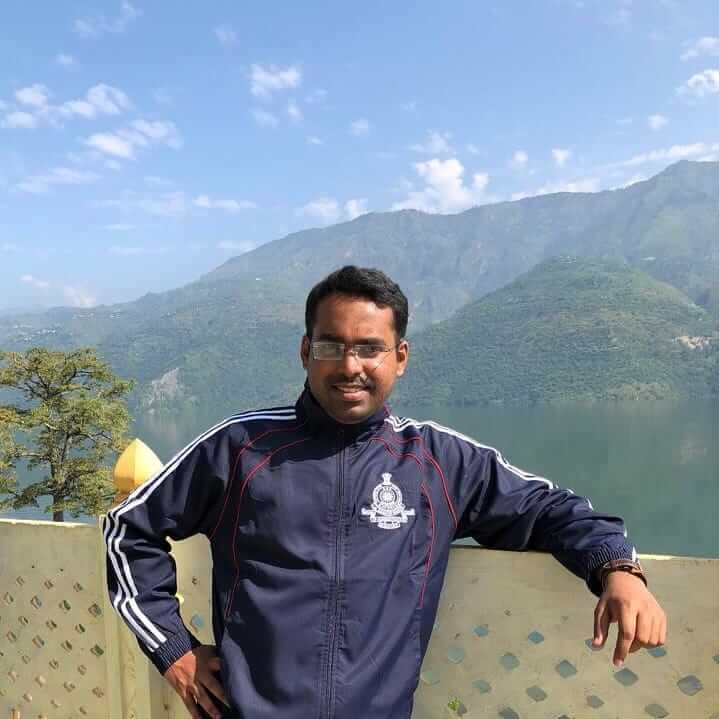 Preliminary Exam (Just for Qualification)
General Studies Paper 1: (Out of 200) 132 in 2016, 114 in 2017 (Approx 80 attempts in both year)
General Studies Paper 2: (Out of 200) 134 in 2016, 120 in 2017
 Mains:
Essay (Out of 250): 155
GS1 (Out of 250): 104
GS2 (Out of 250): 100
GS3 (Out of 250): 113
GS4 (Out of 250): 90
Optional Paper 1 (Out of 250): 138
Optional Paper 2 (Out of 250): 137
Written Total (Out of 1750): 837
I have attempted almost all answers, except in GS3 where I left one question.
Interview (Out of 275)
Marks for Personality Test: 198
Final Marks (Out of 2025) – Mains + Interview:
1035
ClearIAS.com: We like to express our heartiest congratulations once again for this grand success. We are happy that you chose ClearIAS.com to share your happiness on this special occasion. ClearIAS.com sincerely thank you, on behalf of our readers and ourselves, for the spirit and benevolence to find time to write answers to our detailed questionnaire. Wishing you, all the very best in career and life.