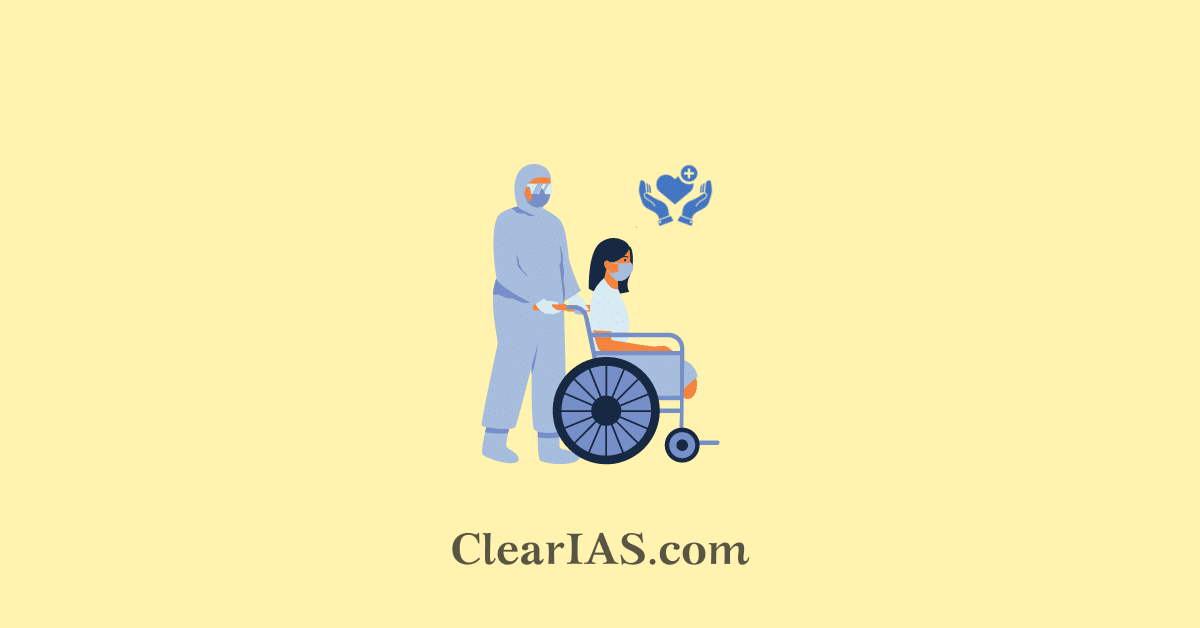 The revised non-communicable disease guidelines limit the focus on palliative care in India. The area of medicine known as palliative care is dedicated to enhancing the quality of life and reducing pain in patients with terminal illnesses. Read here to learn more about palliative care.
India is home to around 20% of the global population, with two-thirds of them living in rural areas.
India has seen a sharp increase in the burden of lifestyle-related non-communicable diseases in addition to a growing population.
In India, about 1.4 million people receive a cancer diagnosis each year, and the rates of respiratory illnesses, diabetes, and hypertension are also rising. Palliative care is required at some point in the course of all of these disorders.
Palliative care in India
The area of medicine known as palliative care is dedicated to enhancing the quality of life and reducing pain in patients with terminal illnesses.
Its goal is to identify patients who run the danger of having their medical needs met at the expense of their quality of life and the financial strain on their families. It is frequently taken for end-of-life care.
However, palliative care focuses on the physical, emotional, spiritual, and social aspects of a person's health to improve the quality of life for those who have life-limiting illnesses including cancer, heart failure, kidney failure, certain neurological conditions, or cardiac failure.
Palliative care is also known as supportive care which is required in terminal cases of Cancer, AIDS, etc., and can be provided relatively simply and inexpensively.
Effective palliative care requires a broad multidisciplinary approach that includes the family and makes use of available community resources. It can be provided in tertiary care facilities, in community health centers, and even in patient's homes.
It improves the quality of life of patients and families who face life-threatening illnesses, by providing pain and symptom relief, and spiritual and psychosocial support from diagnosis to the end of life and bereavement.
National Programme for Palliative Care (NPPC)
It is a component of Non-Communicable Disease Control Programmes under the National Health Mission.
NPPC aims to make the availability and accessibility of rational, quality pain relief and palliative care to the needy, an integral part of Health Care at all levels, in alignment with the community requirements.
Objectives:
Improve the capacity to provide palliative care service delivery within government health programs such as the National Program for Prevention and Control of Cancer, Cardiovascular Disease, Diabetes, and Stroke; National Program for Health Care of the Elderly; the National AIDS Control Program; and the National Rural Health Mission.
Refine the legal and regulatory systems and support implementation to ensure access and availability of Opioids for medical and scientific use while maintaining measures for preventing diversion and misuse
Encourage attitudinal shifts amongst healthcare professionals by strengthening and incorporating principles of long-term care and palliative care into the educational curricula (of medical, nursing, pharmacy, and social work courses).
Promote behavior change in the community through increasing public awareness and improved skills and knowledge regarding pain relief and palliative care leading to community-owned initiatives supporting the health care system.
Develop national standards for palliative care services and continuously evolve the design and implementation of the National program to ensure progress towards the vision of the program.
Although no separate budget is allocated for the implementation of the National Palliative Care Program, palliative care is part of the 'Mission Flexipool' of the National Health Mission (NHM).
Challenges
It is estimated that nearly 5.4 million patients need palliative care every year, however, it's accessible to only 1% of them. India currently ranks 59 out of 81 countries in the Quality of Death Index.
Current palliative care services in India have insufficient healthcare infrastructure, a lack of trained healthcare providers, and an uninformed attitude toward patients and/or caregivers.
In India, more patients are admitted to the hospital at later stages of the illness. Many patients then continue receiving care at tertiary care facilities.
Large tertiary referral facilities in India are overworked and frequently serve patients from different states who are terminally sick, which is indicative of the dearth of basic palliative care services in many regions of the nation.
This raises the expense of care for the patients, causes weariness and burnout among the medical staff, and results in inefficient utilization of the facilities and resources in these top-tier facilities.
Tertiary care facilities are not necessary for palliative care services. Providing care for these patients at a neighborhood auxiliary hospital is a more economical and effective use of health services.
Additionally, pediatric palliative care has been disregarded for a very long period.
Ninety-eight percent of children who experience moderate to severe pain at the end of their lives live in low- and middle-income nations, including India.
This could be brought on by situations including cancer, birth deformities, neurological disorders, etc.
This problem has also not been addressed in the NP-NCD's updated operational guidelines.
Also read: Indian Health Sector Problems – Can the National Health Policy 2017 Make a Change?
Way forward
Enhancing the NPPC's implementation and oversight at the state level with sufficient funds, personnel, infrastructure, etc. will help in increasing the reach of palliative care per state.
Establishing and putting into practice national standards and regulations for quality control and palliative care services will ensure better treatment for patients.
Improving the education and training of volunteers and professionals in palliative care in a variety of contexts and locations will help lessen the burden on tertiary healthcare centers.
For palliative care, it is necessary to improve the referral and linking processes between various levels and categories of healthcare professionals.
Palliative care should be incorporated into health systems at all levels, according to the 67th World Health Assembly in 2014.
NGOs like Pallium India, Parimal Swasthya, CanSupport, and The National Programme for Palliative Care (NPPC) launched in 2012 under the National Health Mission all serve as beacons of hope for more palliative care services in the country.
-Article by Swathi Satish