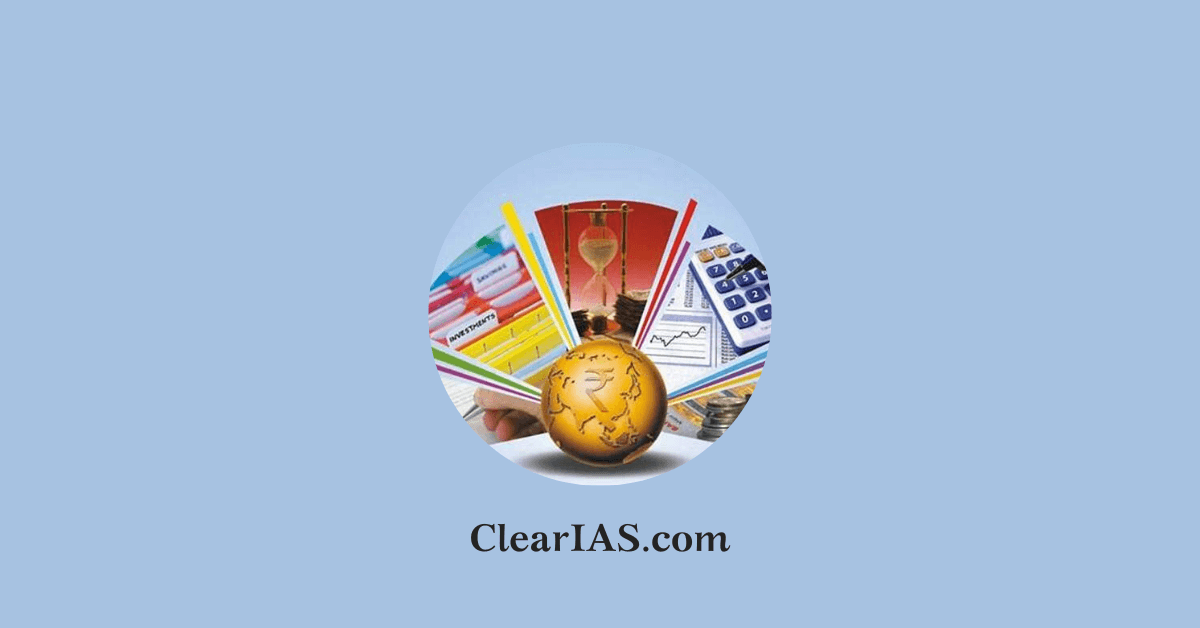 What is National Infrastructure Pipeline? What are its major expenditure areas? Read further to know more.
National Infrastructure Pipeline (NIP) is the Government of India's roadmap to make India a 5 trillion dollar economy by 2024-25 by spending 100 lakh crore in infrastructure projects.
Indian Economy is now ailing.
Along with slowing growth, more-than-desirable inflation raises the fear of a condition called stagflation. In an economy burdened with stagflation, there will be an unusual rise in the price of various commodities even when the demand is low. However, due to low demand, the production falls, which may result in mass unemployment.
The big bang announcement to boost Indian Economy – National Infrastructure Pipeline (NIP)
National Infrastructure Pipeline (NIP) is a mega push to infrastructure investment by the Central Government adding up to ₹102 lakh crore over the next five years.
What is the National Infrastructure Pipeline (NIP)?
National Infrastructure Pipeline (NIP) is a roadmap for an investment of Rs.100 lakh crore in infrastructure over the next five years (2020-2025).
The aim of the National Infrastructure Pipeline (NIP) is to help make India a $5 trillion economy by 2025.
NIP includes economic and social infrastructure projects.
The roadmap of Infrastructure Spending: Prepared by a Taskforce
To implement an infrastructure program of the scale of Rs.100 lakh crore (1.4 trillion dollars), it is important that projects are adequately prepared and launched. In pursuance of this, an annual infrastructure pipeline would be developed.
To achieve this task, a Task Force under the chairmanship of Secretary, Department of Economic Affairs has been constituted by Union Finance Minister to draw up a National Infrastructure Pipeline for each of the years from FY 2019-20 to FY 2024-25.
The Task Force is chaired by Secretary, DEA with CEO (NITI Aayog), Secretary (Expenditure), Secretary of the Administrative Ministries, and Additional Secretary (Investments), DEA as members and Joint Secretary (IPF), DEA as Member Secretary.
The first meeting of the Task Force was held in September 2019. This exercise is expected to be followed up by a periodical review process.
NIP will enable a forward outlook on infrastructure projects which will create jobs, improve ease of living, and provide equitable access to infrastructure for all, thereby making growth more inclusive.
National Infrastructure Pipeline: Major Expenditure to be on Energy and Roads
During the fiscals 2020 to 2025, sectors such as Energy (24%), Roads (19%), Urban (16%), and Railways (13%) amount to around 70% of the projected capital expenditure in infrastructure in India.
Ministry/ Department
FY 20-25
Energy
Power
1175995
Renewable Energy
929500
Atomic Energy
154088
Petroleum and Natural Gas
194666
Total Energy
24,54,249
Roads
Roads
19,63,943
Total Roads
19,63,943
Railways
Railways
13,68,523
Total Railways
13,68,523
Ports
Ports
1,00,923
Total Ports
1,00,923
Airports
Airports
1,43,398
Total Airports
1,43,398
Urban
AMRUT, SMART Cities, MRTS, Affordable Housing, Jal Jeevan Mission
16,29,012
Total Urban
16,29,012
Telecommunication
Telecommunication
3,20,498
Total Telecommunications
3,20,498
Irrigation
Irrigation
7,72,678
Total Irrigation
7,72,678
Rural Infrastructure
Rural Infrastructure
4,10,955
Water and Sanitation
3,61,810
Total Rural Infrastructure
7,72,765
Agriculture and Food Processing Infrastructure
Agriculture Infrastructure
54,298
Food Processing Industries
1,255
Food and Public Distribution
5,000
Total Agriculture and Food Processing Infrastructure
60,553
Social Infrastructure
Higher Education
1,18,348
School Education
37,791
Health and Family Welfare
1,68,622
Sports
7,618
Tourism
24,321
Total Social Infrastructure
3,56,701
Industrial Infrastructure
Industries and Internal Trade
2,99,237
Steel
8,225
Total Industrial Infrastructure
3,07,462
TOTAL (Rs. Crore)
1,02,50,704
Out of the total expected capital expenditure of Rs. 102 lakh crore, projects worth Rs 42.7 lakh crore (42%) are under implementation, projects worth Rs 32.7 lakh crore (32%) are in conceptualization stage and rest are under development.
The funding of the National Infrastructure Pipeline will be jointly made by the Centre, states and the private sector in the proportion of 39:39:22 (39 % each by the centre and states and 22% by the private sector).
It is expected that projects of certain states, who are yet to communicate their pipelines, would be added to the pipeline in due course.
The goal of $5 Trillion Economy by 2024: Is this realistic?
Prime Minister Narendra Modi had declared that he wanted India to be a "$5 trillion economy" by 2024 when he once again faces reelection. This would, he said, be "challenging, but achievable."
In the 2019 Independence Day speech made by Prime Minister Narendra Modi, a key announcement was the investment of Rs. 100 lakh crore in infrastructure over the next five years.
However, to reach the $5 trillion mark by 2024, Indian Economy should grow over 12% a year from 2019 (nominal growth in dollar terms). As of 2019-20, the nominal growth of India (which includes the inflation factor), is estimated at only around 9%. The real growth as of 2019-20, is only around 5%.
If the real GDP growth of India rises to 8% and the average inflation rate stabilizes around 4%, a nominal growth of 12 per cent may be the end result. This makes the dream of a 5 trillion dollar economy by 2024 possible.
However, as the target is in terms of the dollar, there are two major variables which can impact India's growth towards achieving this target:
Inflation rate
Rupee-dollar exchange rate
As the 5 trillion dollar target of GDP is calculated at current prices (which includes inflation), one may feel that India may achieve the target GDP, not because of increase in production (output) but due to the higher inflation rate. However, this may not be the case. With an increase in inflation, there will be a decline in the purchasing power of money. This may reduce consumption and thus may negatively impact GDP growth.
On the exchange-rate aspect, if the rupee depreciates further, it will adversely affect India's GDP growth in dollar terms. If rupee starts appreciating against the dollar, it makes it easier to reach the target.
Conclusion
In conclusion, the National Infrastructure Pipeline (NIP) is a crucial initiative by the Indian government to boost the country's infrastructure development. With an estimated investment of Rs. 111 lakh crore, the NIP covers a wide range of sectors including energy, transportation, water and sanitation, social infrastructure, and others.
The pipeline aims to provide a major impetus to the country's economic growth, create job opportunities, and improve the quality of life of the citizens.