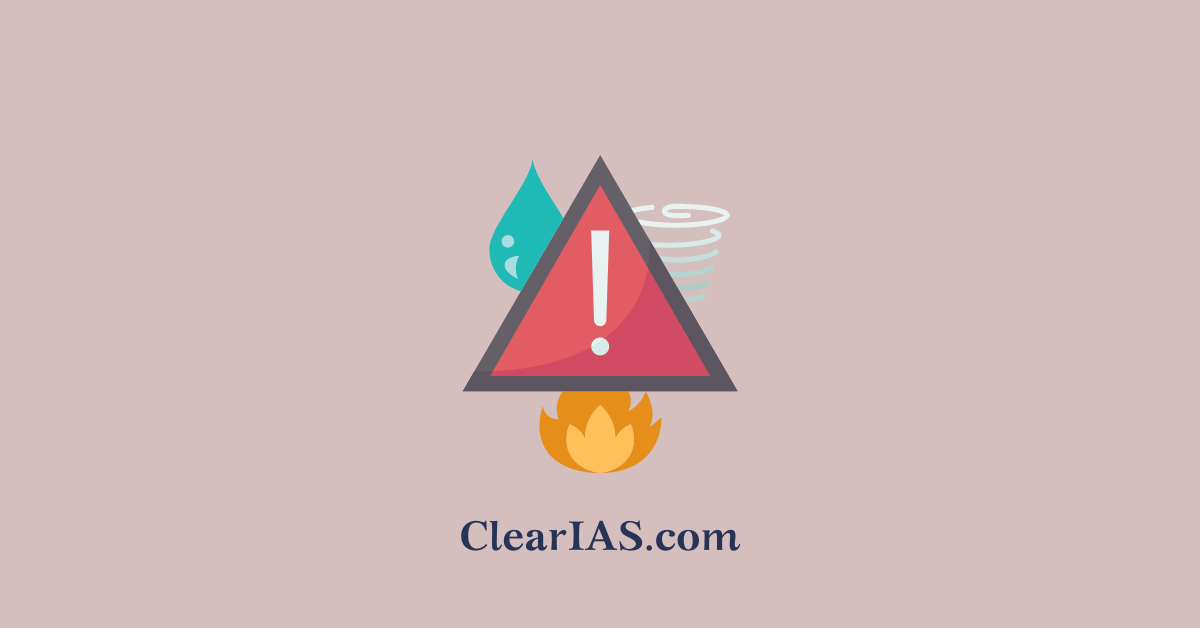 What is a disaster anagement plan?What are its specifics? Read further to know more.
The National Policy on Disaster Management (NPDM) has been prepared in tune with and in pursuance of the Disaster Management Act, 2005. National Policy on Disaster Management (NPDM) will provide the framework/roadmap for handling disasters in a holistic manner.
NPDM 2009: The Vision
NPDM has a vision to build a safe and disaster resilient India by developing a holistic, proactive, multi-disaster oriented and technology driven strategy through a culture of prevention, mitigation, preparedness and response.
What does the National Policy deal with?
The Policy covers all aspects of disaster management covering institutional, legal and financial arrangements; disaster prevention, mitigation and preparedness, techno-legal regime; response, relief and rehabilitation; reconstruction and recovery; capacity development; knowledge management and research and development.
It focuses on the areas where action is needed and the institutional mechanism through which such action can be channelized.
The NPDM addresses the concerns of all the sections of the society including differently abled persons, women, children and other disadvantaged groups. In terms of grant of relief and formulating measures for rehabilitation of the affected persons due to disasters, the issue of equity/inclusiveness has been accorded due consideration.
The NPDM aims to bring in transparency and accountability in all aspects of disaster management through involvement of community, community based organizations, Panchayati Raj Institutions (PRIs), local bodies and civil society.
Background of National Policy on Disaster Management (NPDM) 2009:
The Disaster Management Act, 2005 enacted by the Parliament was notified in the Gazette of India on 26th December, 2005. The Act provides for the legal and institutional framework for the effective management of disasters.
The Act mandates creation of new institutions and assignment of specific roles for Central, State and Local Governments.
Under the provisions of the Act, the National Disaster Management Authority (NDMA) has been established under the Chairmanship of the Prime Minister and National Executive Committee (NEC) of Secretaries has been created to assist the NDMA in the performance of its functions. At the State level, a State Disaster Management Authority has been created under the Chairmanship of Chief Minster of the State, which has been assisted by a State Executive Committee. At the District level, District Disaster Management Authorities have been created.
Who is responsible for Disaster Management?
The primary responsibility for management of disaster rests with the State Government concerned.
Disaster Management is a multidisciplinary activity which is to be performed in cohesive synergy among all stakeholders. The institutional mechanism put in place at the Centre, State and District levels helps states to manage disasters in an effective manner.
The National Policy on disaster management puts in place an enabling environment for all. It is expected by all the stakeholders to put up their best efforts in managing any disaster as per the framework of NPDM. Every disaster teaches us new lessons and the Govt/Society learns to adapt with them accordingly. NPDM has been fruitful in developing a holistic, proactive multi disaster oriented and technology driven approach in the Country.
NDRF
Since its raising, NDRF has been responding in various rescue operations in disasters within the country and abroad and saved many precious lives and retrieved dead bodies of victims. NDRF personnel responded outstandingly and the details of victims rescued and retrieved by NDRF till date is as under:
Rescued more than 4.5 lakh human lives.
Retrieved more than 2000 dead bodies.
Trained Community Volunteers – around 40,00,000.
Besides, NDRF is also imparting training to SDRF Personnel and other stakeholders.
Courtesy: PIB