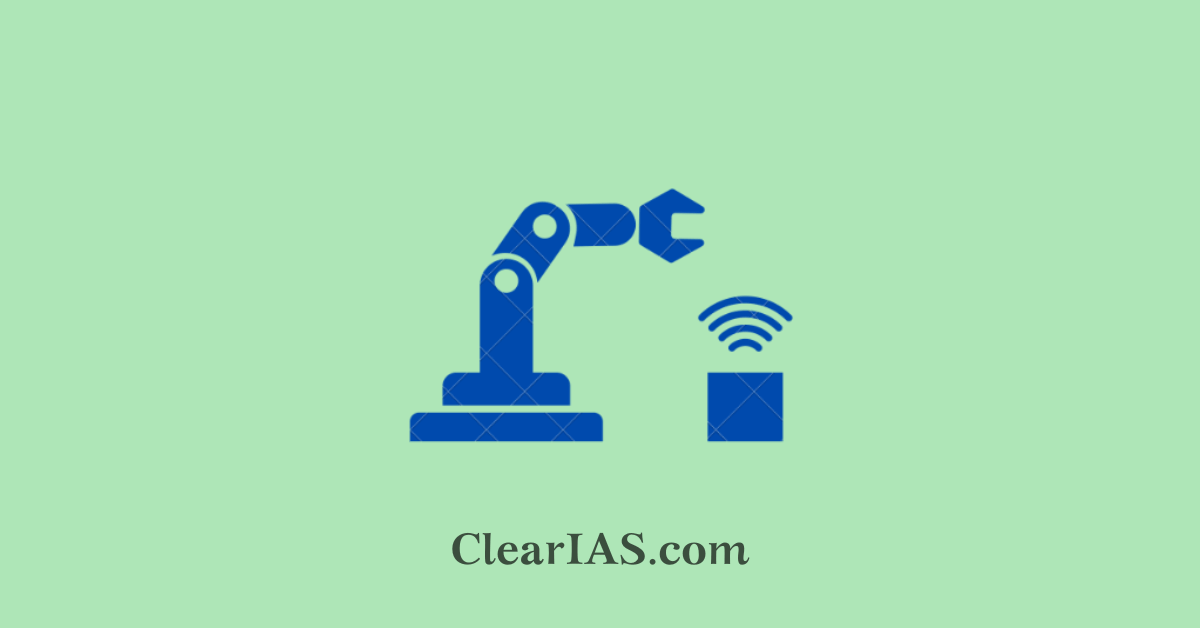 National Mission on Interdisciplinary Cyber-Physical Systems (NM-ICPS) launched in 2018, can become a major driver of the economic growth of the country. It can be strengthened with the help of disruptive technologies, effective translation, and commercialization of technologies. Read here to learn more about NM-ICPS.
Cyber-Physical Sytems (CPS) and their associated technologies, like Artificial Intelligence (Al), Internet of Things (loT), Machine Learning (ML), Deep Learning (DP), Big Data Analytics, Robotics, Quantum Computing, Quantum Communication, Quantum encryption (Quantum Key Distribution), Data Science & Predictive Analytics, Cyber Security for physical infrastructure and other infrastructure, have pervaded and is playing a transformative role in almost every field of human endeavor all most in all sectors.
It has become imperative for governments and industries to be prepared to adopt these emerging and disruptive technologies to remain competitive, drive societal progress, generate employment, foster economic growth, and improve the overall quality of life and sustainability of the environment.
NM-ICPS (National Mission on Interdisciplinary Cyber-Physical Systems)
The NM-ICPS is a comprehensive Mission that addresses technology development, application development, human resource development & skill enhancement, entrepreneurship, and start-up development in CPS and associated technologies.
The mission implementation would develop and bring:
Cyber-Physical Systems (CPS) and associated technologies within reach in the country,
adoption of CPS technologies to address India specific National / Regional issues,
produce the Next Generation of skilled manpower in CPS,
catalyze Translational Research,
accelerate entrepreneurship and start-up ecosystem development in CPS,
give impetus to advanced research in CPS, Technology development, and higher education in Science, Technology, and Engineering disciplines, and
place India at par with other advanced countries and derive several direct and indirect benefits.
The Mission aims to establishment of 15 numbers of Technology Innovation Hubs (TIH), 6 numbers of Application Innovation Hubs (AIH), and 4 numbers of Technology Translation Research Parks (TTRP).
These Hubs & TTRPs will connect to Academics, Industry, Central Ministries, and State Government in developing solutions for reputed academics, R&D, and other organizations across the country in a hub and spoke model.
A strategic approach involving a suitable mix of Academic, Industry, and Government is proposed to be adopted.
The Hubs & TTRPs have four focused areas along which the Mission implementation would proceed, namely
Technology Development;
HRD & Skill Development;
Innovation, Entrepreneurship & Start-ups Ecosystem Development;
International Collaborations.
Mission aims
Make India a leading player in CPS technologies.
Achieve translation of CPS technologies for societal and commercial use, nurture startups, and increase the job market.
Produce next-generation technocrats in CPS technologies.
Mission objectives
To promote translational research in Cyber-Physical Systems (CPS) and associated technologies.
To develop technologies, and prototypes and demonstrate associated applications about national priorities.
To enhance high-end researchers base, Human Resource Development (HRD), and skill-sets in these emerging areas.
To enhance core competencies, capacity building, and training to nurture innovation and start-up ecosystem.
To set up world-class interdisciplinary centers of excellence in several academic institutions across the country, that can become repositories of core expertise in CPS and related areas and serve as focal points for technology inputs for the industry and policy advice for the government
To involve Government and Industry R&D labs as partners in the collaboration centers. Incentivize private participation to encourage professional execution and management of pilot-scale research projects
To set mission mode application goals and foundational themes for excellence for different centers. Set up CPS test beds at various centers.
To tie up with incubation centers and accelerators to foster close collaboration with the entrepreneurship ecosystem.
To address some of the National issues and development of sector-specific solutions.
Significance of CPS
CPS technologies provide a cutting edge to a Nation's scientific, engineering, and technologically innovative capabilities; support other missions of the government, provide industrial and economic competitiveness, and have truly become a Strategic Resource.
The volume, scale, and complexity of emerging applications demand the continued evolution of new technologies for the foreseeable future.
The proposed Mission would act as an engine of growth that would benefit national initiatives in health, education, energy, environment, agriculture, strategic cum security, industrial sectors, Industry 4.0, SMART Cities, Sustainable Development Goals (SDGs), etc.
CPS is an integrated system of upcoming technology, which in turn is being taken up on a priority basis by countries in the race for development. CPS will indeed bring a paradigm shift in the entire skill set requirement.
The job opportunities will be enhanced through the Mission by imparting advanced skills and generating skilled manpower as per the requirement of the industry/ society.
As Innovation, Entrepreneurship, and Start-up Ecosystem is an integral part of the proposed NM-ICPS, the start-ups will also create several technological-driven job opportunities in CPS and allied areas.
Scope of NM-ICPS
The CPS and associated streams and all aspects of ICPS research in India will be coordinated under the umbrella of NM-ICPS with a broader scope of Translational Research, Technology Development, HRD, and Start-up development.
The Mission would institute research through academic collaborations and foster in-depth investigations to understand the processes and phenomena that are in operation leading to the development of CPS applications.
A dedicated group of scientists, in collaboration with several other national academic and research institutions of excellence, associated with the industry, would carry out major research programs under directed research and extramural funding mechanisms to meet the requirements of Ministries/ Departments/industries.
It will establish links with specialized institutions in the country and abroad for the establishment and strengthening of advanced facilities for research.
The ICPS would also establish workable research collaborations with International academic institutions to advance CPS and associated research in the country.
Way forward
NM-ICPS is a comprehensive Mission that brings together academia, industry, government, and international organizations.
It has created an ecosystem that fosters entrepreneurship, develops next-generation skilled manpower, catalyzes translational research, and promotes the commercialization of CPS technologies.
It can transform key sectors of the Indian economy like healthcare, transportation, education, infrastructure, etc., and make them more efficient, safe, and sustainable to place India at par with other advanced countries.
Vigyan 2030 stipulates that CPS should be taken up as a National Mission and states that:
CPS will address the threat to jobs, security, and strategic requirements that the new industrial revolution poses.
The goal is to ensure opportunity by generating new directions and training. The focus areas could be various Major Technologies like Big Data, Manufacturing, and Quantum Communication.
Train youth at all levels, develop Incubators and start-ups in these areas, and set up Top Level Challenges.
Push commercialization around innovative MSMEs and ensure diffusion of Industry 4.0 through Manufacturing and Services.
Combining cyber and physical systems have great potential to transform not only the innovation ecosystem but also our economies and the way we live.
-Article written by Swathi Satish