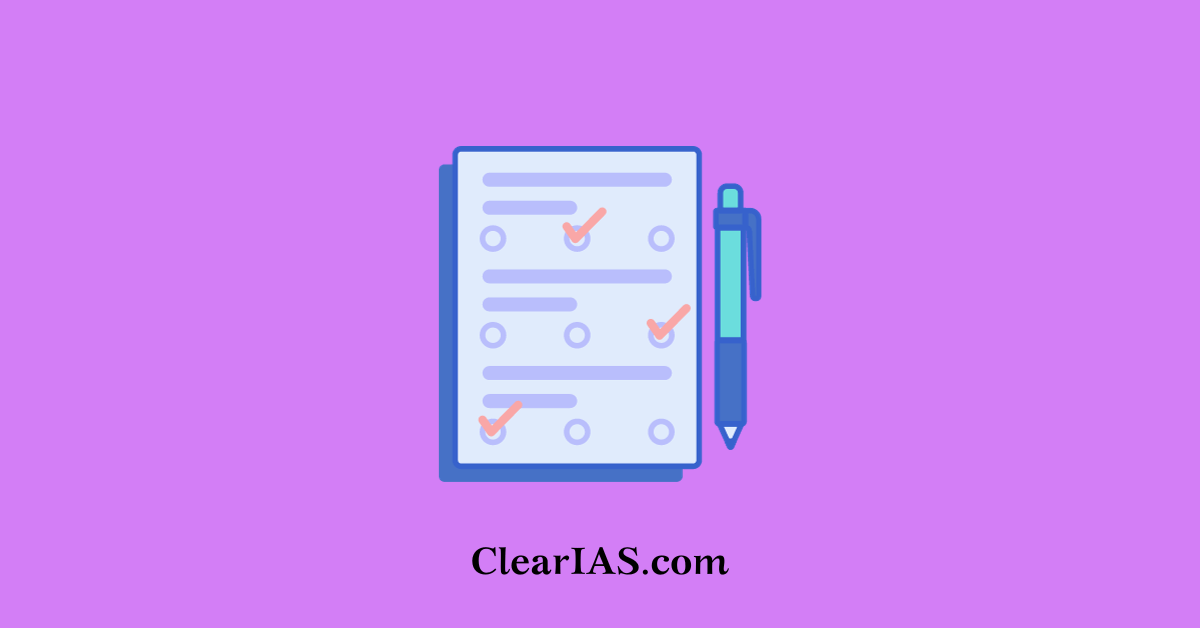 Dear aspirants, please find the UPSC Civil Services Exam (Mains) 2016 Essay Question Paper below. You can download the same as a PDF using the print-pdf button on the left/bottom.
UPSC CSE Mains 2016 Essay Question Paper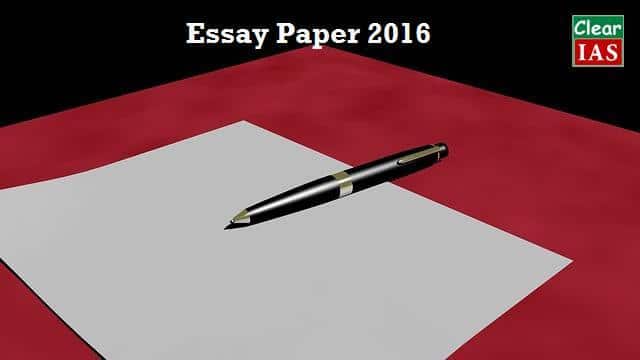 Instructions: Write two essays, choosing one from each of the following Section A and B, in about 1000-1200 words.
Section A
If development is not engendered, it is endangered
Need brings greed, if greed increases it spoils breed
Water disputes between states in federal India
Innovation is the key determinant of economic growth and social welfare
Section B
Cooperative federalism: Myth or reality
Cyberspace and internet: Blessing or curse to the human civilization in the long run
Near jobless growth in India: An anomaly or an outcome of economic reforms
Digital economy: A leveller or a source of economic inequality
Quick Analysis of the Question Paper
Essay questions of 2016 are comparatively easier than those asked in 2015 and 2014.
Four analytical questions were asked in Section B – with all four questions having an 'OR' option. The two sides were asked to analyse before taking a stand.
Questions like digital economy, jobless growth, water disputes, innovation etc. are all GS topics, and hence normally covered by aspirants while studying General Studies Paper 2 and General Studies Paper 3.
Related questions were asked in ClearIAS 50-day HVAW, 30-day AWP, model tests and other GS tests.
Though the exact meaning of the word 'engendered' is not completely related with 'gender', the question 1 in section A is connected with gender equality as it can be inferred from the 'Hindi Translation' which talks about 'Stree-Purush…'. "Development, if not engendered, is endangered" is a catchy quote, taken from a UN development report published a decade and a half ago. It talks about the need for gender equality.